For men: Here's how to avoid your condom from breaking during sex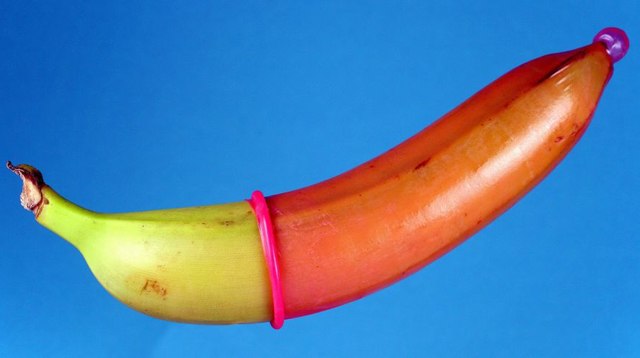 However, they are not perfect, sometimes they break. it's usually due to friction, which is an issue because sex is like…80% friction when you think about it.
A condom can also come off inside the vagina during or after sex — if there's no condom on your penis when you pull out, it's the same as if the condom broke. To help avoid this, always pull out of the vagina while your penis is still hard, and hold onto the base of the condom when you pull out.
It can be stressful if your condom breaks or slips off, but luckily there's still something you can do
There are several reasons why condoms break during sex. Follow these tips and make sure that the condom doesn't break.
Don't expose the condoms to extreme temperature
Make sure when you store your condoms, you store them in a cool and dark place. Do not keep them anywhere that gets direct sunlight. Refrain from storing them in very cold spaces as well as that can dry up the rubber and make it brittle.
Never use two condoms together
Layering your condoms during sex is a blunder. Condoms are designed to be used one at a time, performing on their own. It will in fact damage one of the layers during the friction.
Practice wearing a condom before you have to really perform. Because there is a right way to wear it. First, check for any damage, then hold the rim gently in one hand and using your thumb and forefinger, pinch the tip and then roll the condom down. In case you are using an internal condom, remember it is only for the vagina or fr anal sex. To use that, remove the ring inside and push it in with your finger.
Buy a condom that fits you and not because it is cheap. The size of the condom matters a lot. If it is too small, it is bound to break so what is the point? It should be of a snug-fitting and you should be able to move freely.
Don't use oil-based lubricants
Do not use vaseline, coconut oil or lotion as your lubricant. All oil-based lubes can lead to microtears in latex condoms.


Source link
Tracey Boakye declares she's now a dollar millionaire after starting business with GH300
Tracey appeared on UTV's ATUU show, where she told Abeiku Santana, the host, about how she built her million-dollar empire. "Now, how much are you worth?", Tracey was asked and she replied, "I don't even know because I haven't sat down to calculate it."
"Are you a million-dollar or you are a billion-dollar?", Abeiku quizzed and she said, "Oh, I haven't reached a billion." "But you are a million dollars?" she was asked, to which she responded, "By God's grace."
The host of the show further asked "so can we say tens of millions, or hundred million?" and the mother of two said, "I will have to calculate. Sum some things up".
As to how she has become a millionaire according to her claims, she explained that "even though movie production doesn't pay, I shoot series. My YouTube following has grown, so I can't keep it idle. So at least every week, I put in 2 or 3 episodes to keep it busy."
Before this interview, the actress once went viral for saying that she started her career and business with GH300. In the interview, Tracey insisted that she did it all on her own to become a self-made business mogul but however received assistance from her unknown baby daddy, nicknamed Papa No.
"In every relationship, it's a give and takes. If I have a house full of money, and my boyfriend gives me money, I will take it. I did some and he (Papa No) supported me. Definitely, someone you have a child with and are dating will help you. But I'm also very forceful. Everyone who knows me knows this," she said.
The Kumawood actress who also doubles as a producer also disclosed that she has regretted engaging in social media banter with known celebrities. "I have really regretted it. I wish I didn't do that… In 2020, when I turned 30, I told myself that I will stop those things (fighting on social media)".
She concluded that "for almost 2 years, people have been insulting me, but you can attest that I haven't responded. Because when God blesses you to a certain level and you engage yourself in those vices. He will take his blessings back. What else do I need now?"


Source link
The Ghana Card is good but don't stress us with long queues again – Lydia Forson
"One of the best things this government has done is the implementation of the Ghana Card. While I've hated the process and unnecessary stress, we've been put through to register, it's good to have a national ID. Just don't come and tell us to stand in line again to reregister," she wrote on her Twitter.
Early this year, there was a mad rush from Ghanaians who had not registered for their Ghana Card to register. The agitations from the citizens were as a result of the need to beat the March 31, 2022, deadline set for the Subscriber Identification Module (SIM) re-registration exercise. The exercise required the use of the Ghana Card.
The deadline of the exercise has been extended to the end of July this year, because it was evident most people had not registered for the Ghana Card yet.
As a result of the rush, there was excessive long queues at the various National Identification Authority (NIA) centres, which frustrated many Ghanaians especially those in capital, Accra and other densely populated urban centres in the country.
The NIA was set up in 2003 with the mandate to issue national ID cards and manage the National Identification System (NIS). However, it will take 3 years for the National Identification Authority Act, 2006 (Act 707) to be passed. This gave NIA the necessary legal basis to function. Two years later, the National Identity Register Act, 2008 (Act 750) was also passed to give authorization for collection of personal and biometric data and to ensure the protection of privacy and personal information of applicants.
But after the initial attempt to register Ghanaians halted, it took more than a decade, in 2017, for any real attempt to be made to create National Identification System.


Source link
Return to the University of Ghana Business School for remedial — Bawumia mocks Asiedu Nketia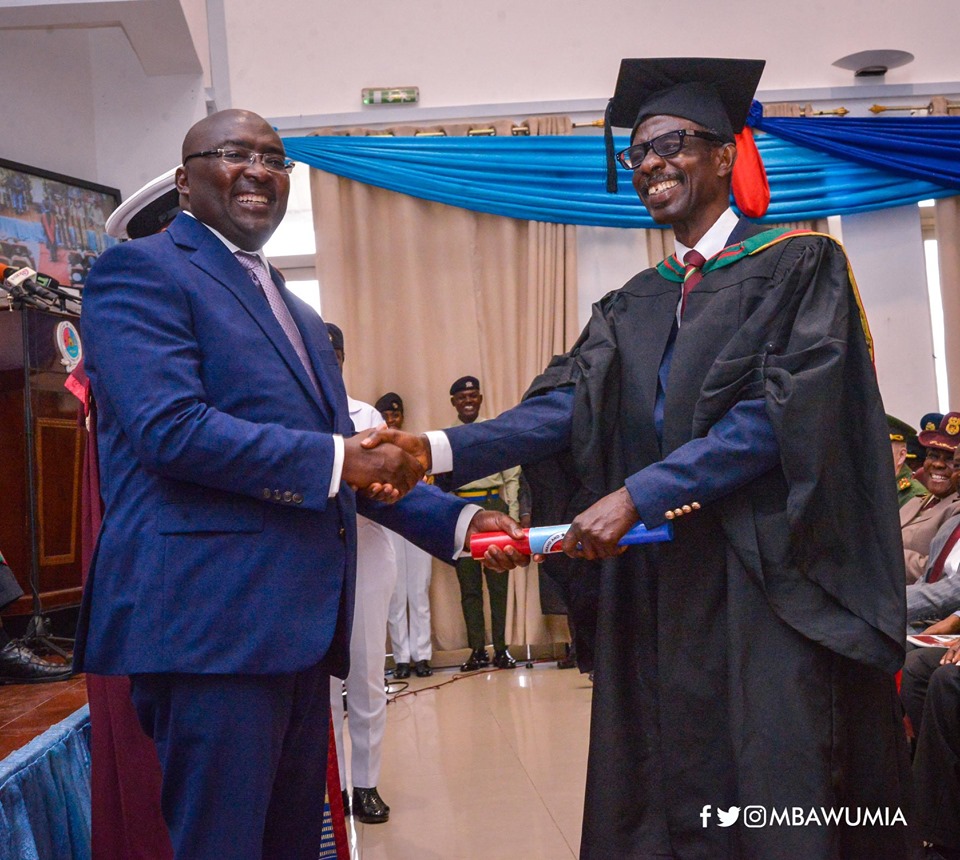 He made this known while delivering an address at the launch of the 60th Anniversary Celebration of the University of Ghana Business School on Wednesday, May 11, 2022.
He said "Ladies and gentlemen, it is a great pleasure to be here today, representing the President of the Republic, Nana Addo Dankwa Akufo-Addo at this major celebration. I am here as one of you, having been an academic myself, including teaching at a business school, in my previous life.
"I share in your joy because sixty years of continuous operation that has produced prominent people in Ghana and the world of business is not a small feat. I think you should be very proud of yourselves for being trailblazers of this institution."
"It was like a who is who in Ghana. Even Asiedu Nketia was part of it. But in his case, Dean, we may have to let him come back for remedial classes," he stated.
He congratulated the school for its strides over the years, despite the difficulties that confront it, "due to the resource inadequacy, coupled with the high expectations of stakeholders."
He added: "the educational terrain is also fast becoming turbulent, and I believe there is the need for the premier business school in Ghana, to show leadership in this endeavour of providing management education.
"I genuinely believe that the University of Ghana Business School has the wherewithal to develop the necessary flair for setting the pace."


Source link