Heritage month: Focus on Adinkra symbols and their meaning
As Ghana celebrates the cultural heritage as the legacy of physical artefacts and intangible attributes of society, Pulse.com.gh focuses on the Adinkra symbols which is one of the ancient philosophical marvels of creation by the indigenous Ghanaians.
Adinkra cultural symbols of Ghanaians have rich philosophies that can be tailored to promote and sensitize the general public on the relevance of environmental sustainability.
The symbols embody non-verbal communicative and aesthetic values, as well as the way of life of the people who designed them.
The symbols are usually printed on cotton fabric to produce Adinkra cloths, which may be worn on such celebrative occasions as child naming, community durbars, and funerary rituals.
Here are some of the symbols and their meaning:
Gye Nyame

It means except God. A symbol expressing the omnipotence of God. Probably the most popular Adinkra symbol.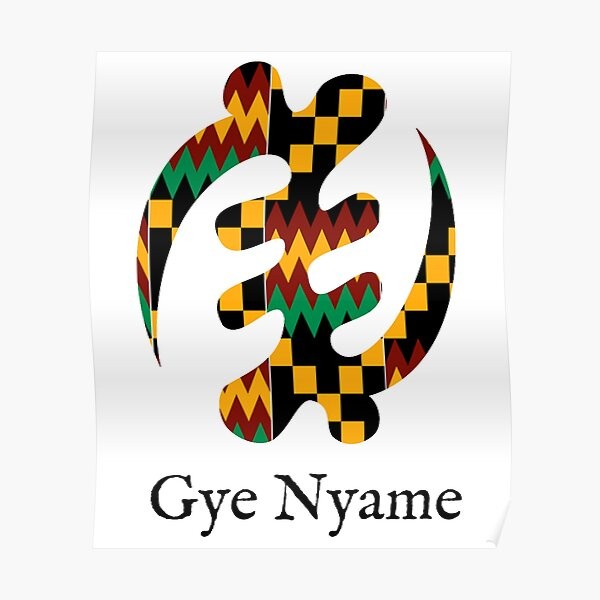 Sankofa

Sanfofa means go back and get it. A symbol of the wisdom of learning from the past to build for the future. From the Akan proverb, "Se wo were fi na wosan kofa a yenkyiri," meaning, "It is not taboo to go back for what you forgot.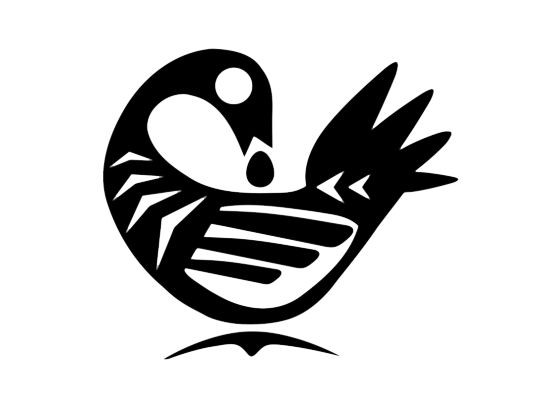 Adinkrahene

It is the king of the Adinkra symbols. A symbol for authority, leadership, and charisma.
It is also a symbol for qualities associated with kings. Adinkrahene is reportedly the inspiration for the design of the other symbols.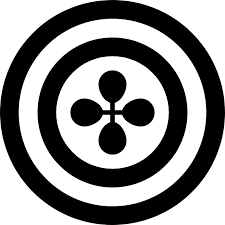 Nkyinkyim

Nkyinkyim means Twisting. A symbol representing the tortuous nature of life's journey.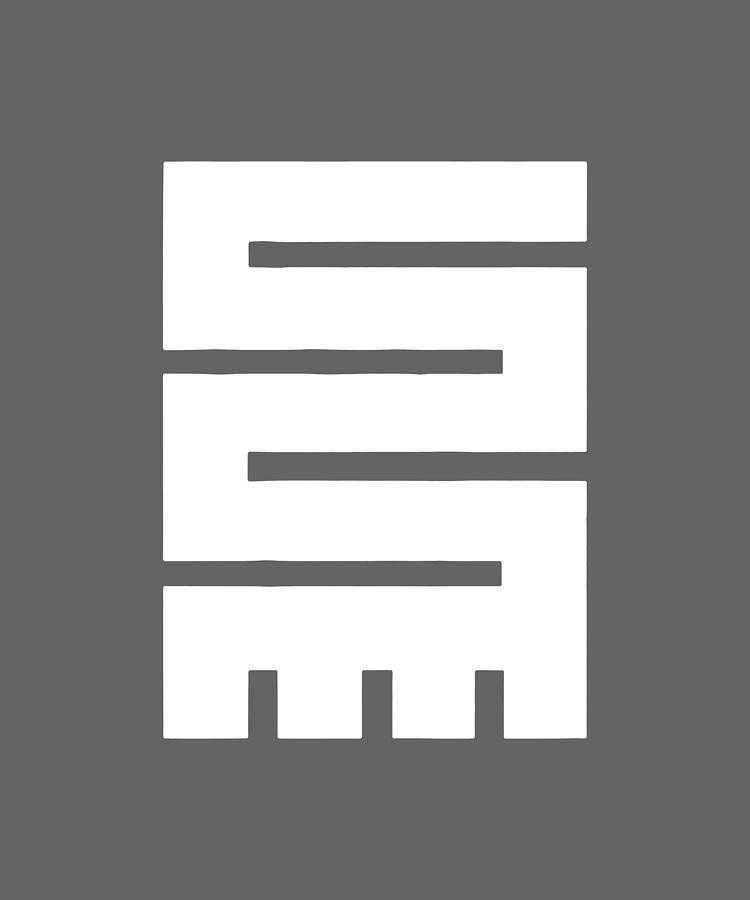 Agyindawuru

A symbol of faithfulness, alertness, and dutifulness. Designed to commemorate the faithfulness of one Agyin who was a dutiful servant and gong-beater of the Asantehene.
Akoma

Akoma in English means heart. A symbol of love, goodwill, patience, faithfulness, fondness, endurance, and consistency.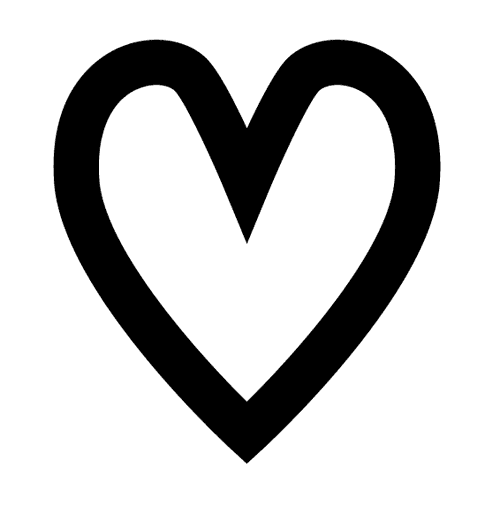 Denkyem

This is the symbol of a crocodile. It is a symbol of adaptability and cleverness.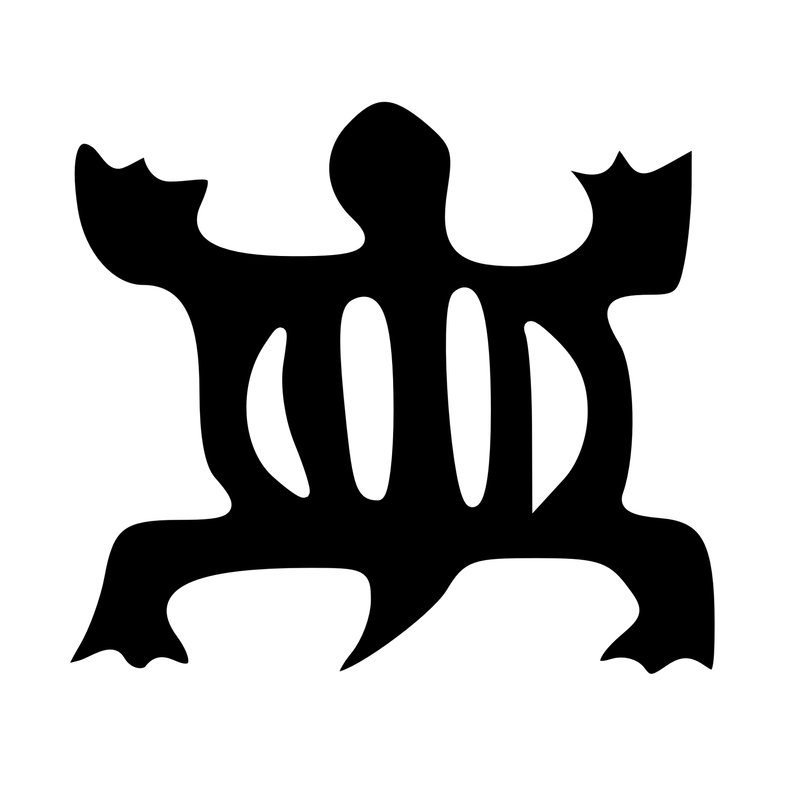 Source link
Liverpool narrowly fall short of Premier League title despite comfortable win
Mexican forward Raul Jimenez played a good pass into the path of Pedro Neto, who fired the visiting Wolves into a shocking third-minute lead.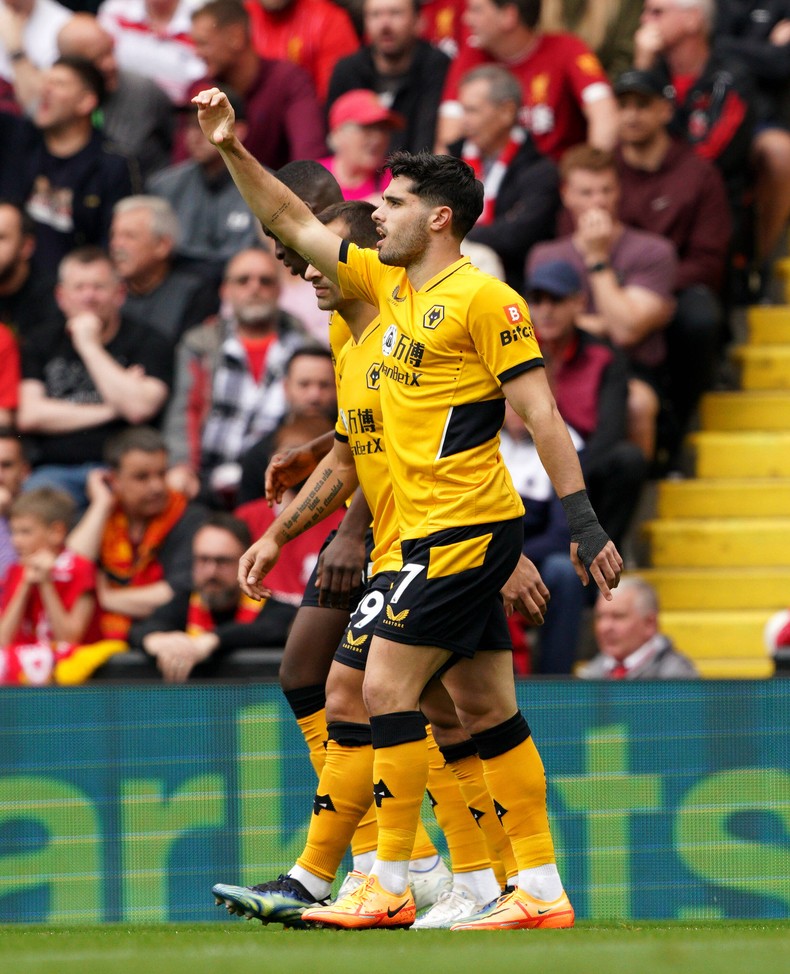 Liverpool stepped up their attack and nearly levelled the score twice. Colombian forward Luis Diaz found himself in space inside the box, but Jose Sa did well to deny him.
Naby Keita also went close when he reacted fastest to a rebound, but the Guinean midfielder's shot cannoned off a Wolves defender and out for a corner.
Liverpool would not be denied a third time and soon found the equalizer through a familiar face. A brilliant pass from Thiago Alcantara met an onrushing Sadio Mane, whose magnificent shot into the left post made the score 1-1.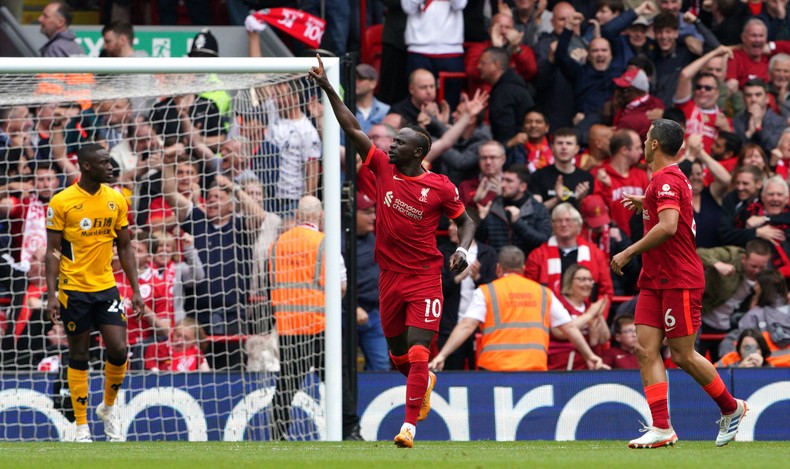 Wolves nearly restored their lead late in the first half, but after receiving a low pass, Hee-Chan Hwang saw his drilled shot brilliantly smothered by a charging Allison in Liverpool's goal.
Early in the second half, Mana bagged his second of the game, but as the Senegalese celebrated with his teammates, the VAR broke Liverpool hearts, cancelling the goal off for an offside in its buildup.
Final Hurrah

As news of Manchester City's equalizer in the 2-1 win against Aston Villa trickled in, Anfield was visibly tense. Wolves continued to defend with fearless blocks and perfectly timed challenges to frustrate the would-be champions.
With five minutes left on the clock, Liverpool went ahead for the first time in the contest, with Mohamed Salah arriving late at the far post to tuck in a close-range effort into the back of the net.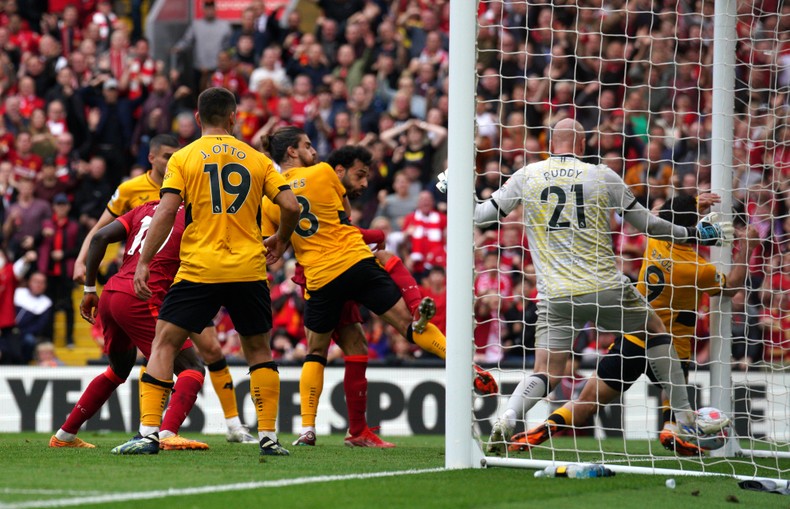 Liverpool struck again minutes later, with Andy Robertson and Roberto Firmino combining well for a third goal, showing the style which kept their quadruple hopes alive so far.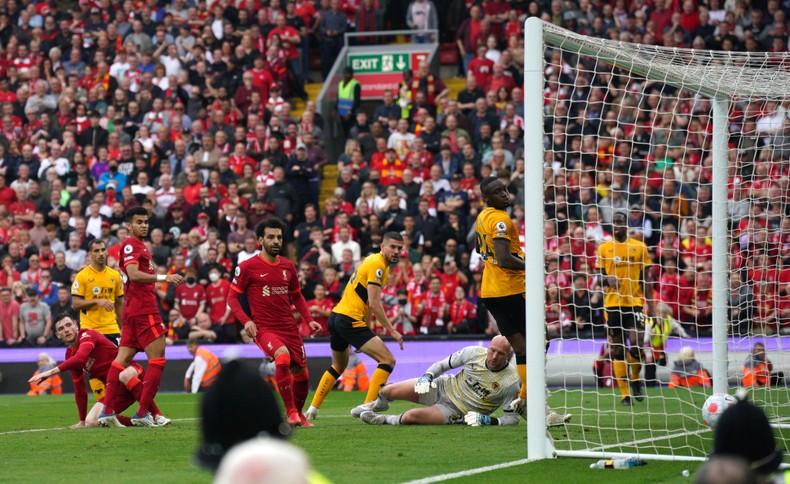 In the end, Manchester City's inspired second half at home was enough to see them beat Liverpool to the title by a single point, with Jurgen Klopp's men finishing with an impressive 92 points.
Liverpool will be keen to be celebrating in six days when they travel to Paris for a replay of the 2018 UEFA Champions League final against Real Madrid.


Source link
How Steven Gerard cost Liverpool the Premier League title against Manchester City
Liverpool needed to win at home to Wolves and hope that Manchester City failed to win against Aston Villa for them to emerge victorious.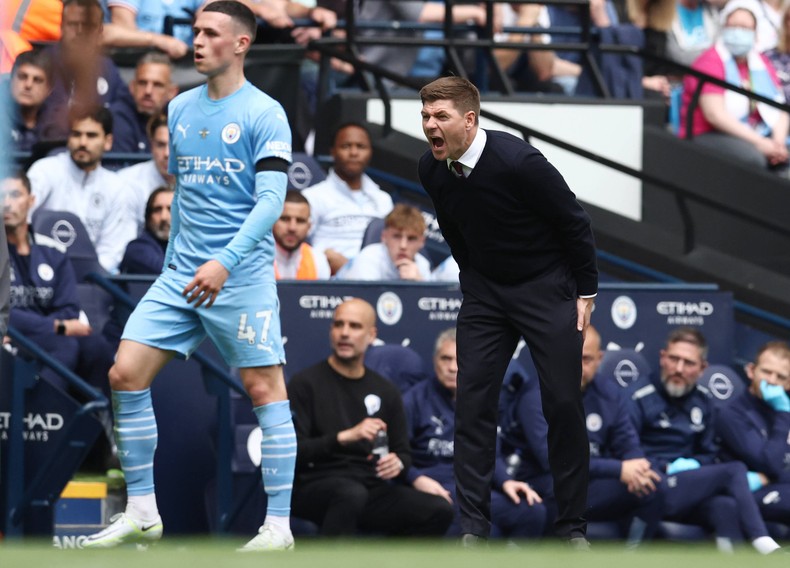 Aston Villa were 2-0 up against the champions after 69 minutes of football and even though Liverpool were drawing against Wolves at the time, they were still just one goal away from the Premier League title.
ALSO READ

The Reds got that all-important goal and Mohamed Salah celebrated it vivaciously as though it were the title clincher but it wasn't to be because things had changed at the Etihad.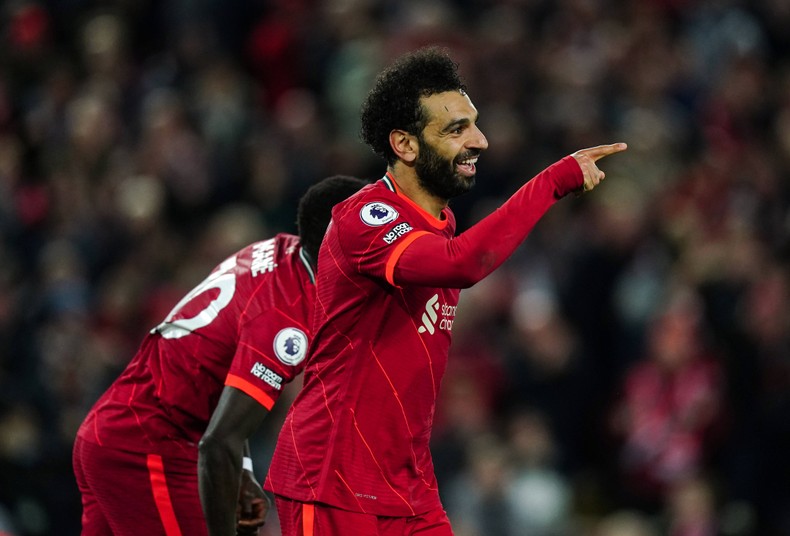 Aston Villa had squandered a two-goal lead within five minutes and City would then go on to win a fourth league title in the last six years, mostly down to a costly error by Steven Gerrard.
How Stevie G cost Liverpool the title…again

Most football fans remember how Steven Gerrard's infamous slip against Chelsea derailed Liverpool's title charge late in the 2013/14 season.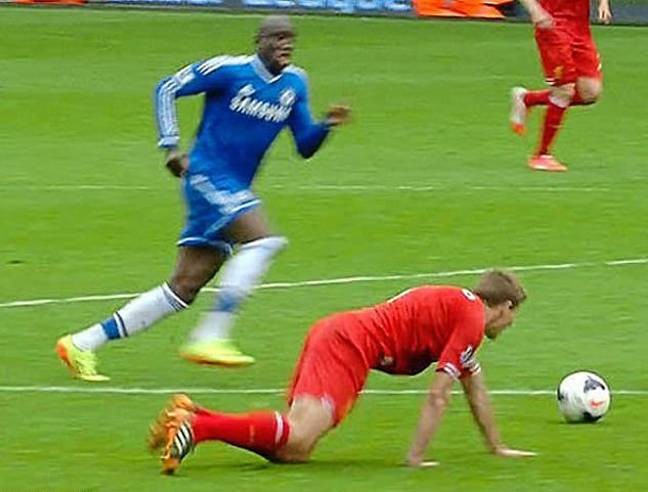 Eight years later, with the Englishman now on the sidelines as Aston Villa manager and no Demba Ba in sight, Gerrard has managed the same outcome but this time with a tactical rather than a physical slip-up.
Manchester City came from two goals down late in the game to win 3-2 and secure the title and it was mostly down to their will, desire and mental fortitude.
The comeback could easily be attributed to Ilkay Gundogan, the midfielder who started and ended the comeback with two goals in five minutes after coming off the bench in the 68th minute.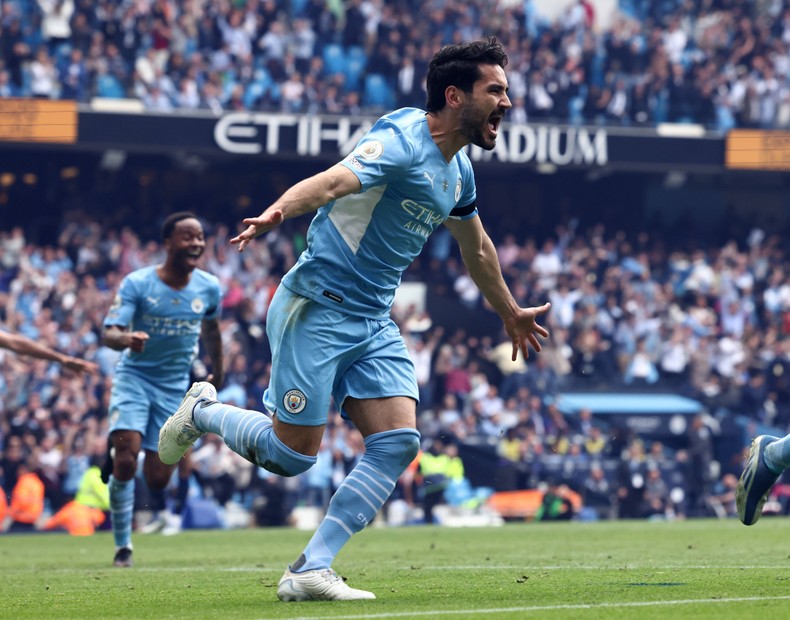 And while all of that is valid, Gerrard's decision to take out Philippe Coutinho and bring on the more defensive-minded Marvelous Nakamba was the real turning point in this game.
Tactical slip-up

Coutinho had just capitalised on some poor defending by the hosts to drill a low shot past Ederson and double Aston Villa's lead in the 69th minute.
A former Liverpool player scored the second goal for Aston Villa who were being coached by a former Liverpool player, it looked like destiny.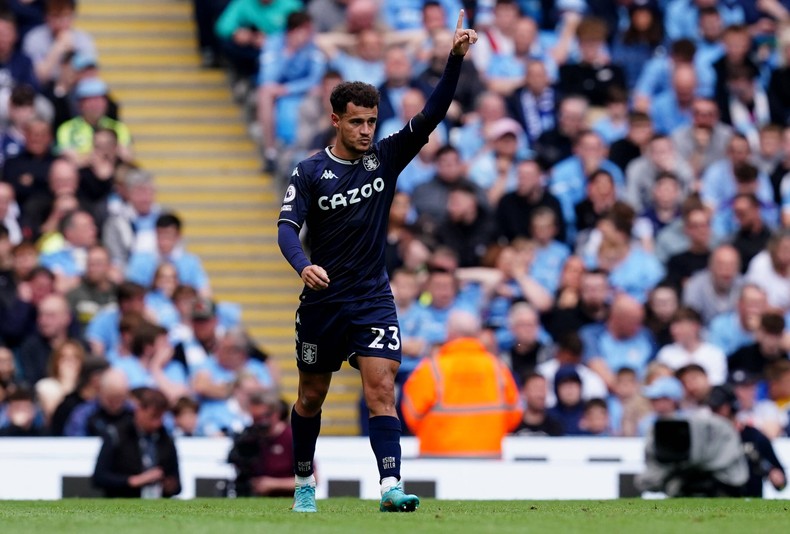 But just three minutes after Coutinho's goal, the Brazilian was taken off by Gerard with the belief that the job was done.
Nakamba, a defensive midfielder came on in his stead to sure up the shocking result but Gerard inadvertently swung the game back in City's favour.
City had the visitors pinned back for most of the game but still had to be wary of their potent counter-attacking threat, which was how they conceded twice in the first place.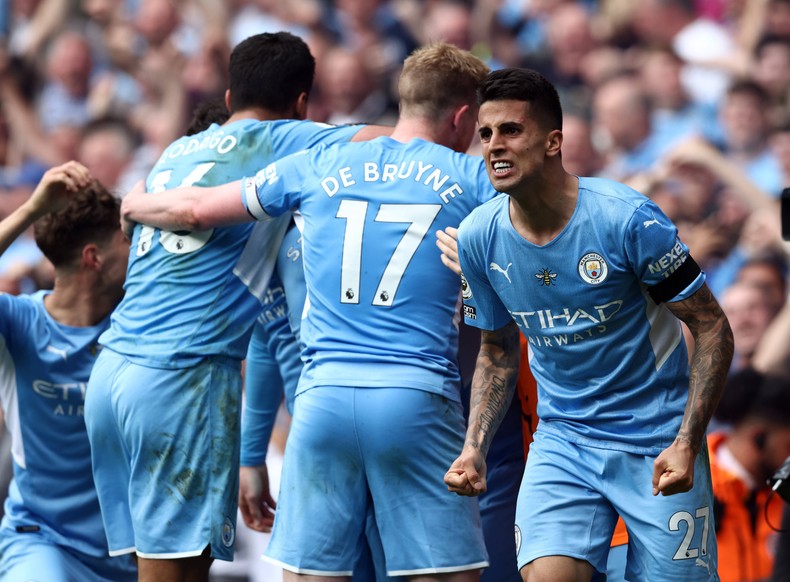 Coutinho was gone and so was Villa's outlet, Man City continued to press but this time without fear of retribution as Ollie Watkins alone was not enough to catch them on the break.
With the defensive shackles now off, the Cityzens turned up the heat, attacking in unrelenting fashion which produced three goals in five minutes to clinch the title and condemn Liverpool to yet another second-place finish.


Source link
Feli Nuna calls A Plus 'senseless' after questioning boyfriend's role in her career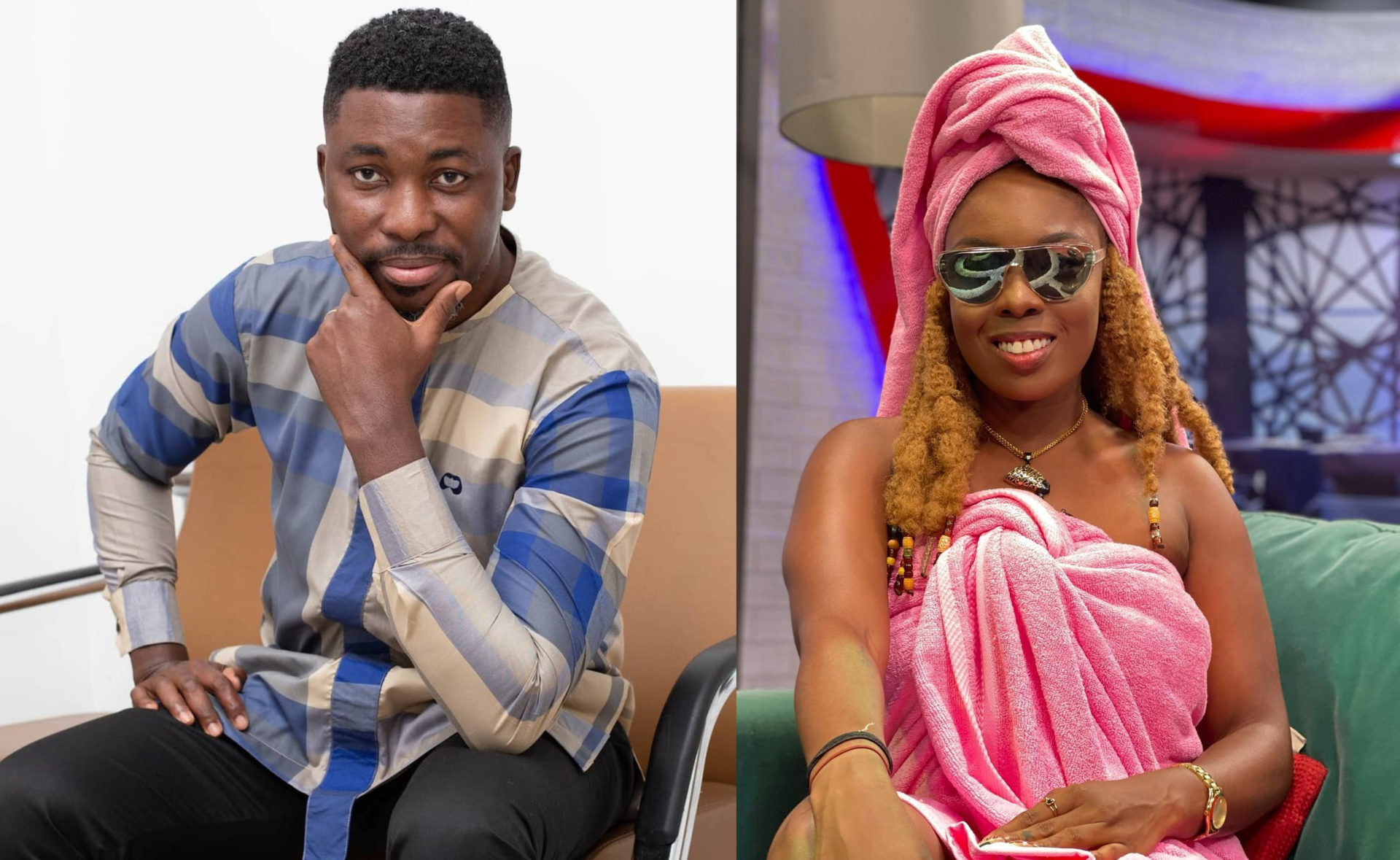 According to A Plus, if Feli's boyfriend was not investing in her music business, then she should not expect others to invest in her.
"You have a boyfriend who does invest in your career but you want someone else to invest in you but if they say they are interested in you, you have a problem with that?" A Plus quizzed.
While the question didn't sit well with the 'Towel' musician, she told A Plus his question didn't make sense.
A Plus, who didn't also take Feli Nuna's remarks lightly, said her boyfriend was a "f*cking boy."
This didn't obviously sit well with Fella who also replied to the socialite, calling him "senseless"
"My boyfriend is a proud Poet and a Research Scientist. He is not an investor even though he sponsored one of my music videos. He has sense more than you (A Plus). He supports me as his woman. He is not into the music business, my job as a musician has nothing to do with him. When I go to an investor or go to a label, it is me as Feli Nuna that is going and I am going as a professional musician. I am not going for you to come and have a personal interest in me or sleep with me before you help me or work with me."
Meanwhile, Feli Nuna, says she will appear only in underpants for interviews if she produces a song on that subject.
The 'Off Da Ground' signee said in an interview with Sammy Kay media that if she ever composes a song about "pants" she will be in pants only for her media tours. She explained that this is an "act" and if it brings in the money, she is fine with it.
According to her, if that will help promote such a song, nothing else matters.
She has been receiving a lot of attention for her appearances on media interviews only draped in a towel while promoting her new single 'Towel.'
Speaking in an interview with Sammy Kay, the singer said that the reason she has been wearing towels for her recent media tour is solely for the promotion of her song 'Towel.'


Source link