Ghana may not need the IMF if authorities take needed fiscal measures – Pierre Laporte – Citi Business News
The World Bank Country Director for Ghana, Liberia, and Sierra Leone, Mr. Pierre Laporte, says Ghana stands to benefit from going to the International Monetary Fund (IMF) if the country plans on going on an aggressive debt rescheduling program.
President Nana Akufo-Addo and the Minister of Finance Ken Ofori-Atta, have on multiple occasions shot down suggestions for the government to resort to the International Monetary Fund IMF to revive Ghana's ailing economy.
The government despite harsh criticisms has said that the most prudent measure in the face of Ghana's ailing economy is not to go back to the IMF but rather rely on the E-levy among others to raise revenue domestically while cutting down on government expenditure.
Some analysts have proposed seeking an IMF bailout as a better alternative amidst public disapproval of the E-levy, but the government has said it will have none of that.
Meanwhile, the International Monetary Fund (IMF), has stated that it is ready to support Ghana in any way deemed useful by the country's leaders amidst the economic challenges.
It says Ghanaian authorities have not contacted it for any form of assistance yet.
Commenting on whether or not Ghana should go to the IMF, Mr. Laporte maintained that even though going to the IMF comes with its benefits, Ghana may not need to go to the Bretton Woods institution if the government takes strong measures to restore macro-economic stability.
"My basic principle is no country should need the IMF, truly speaking. Many countries don't have an IMF program but they are performing very well. The reality however is that some countries due to their performance need the IMF. There's a lot of debate on whether Ghana should go to the IMF. It's not my place to comment but there are a lot of advantages of going to the IMF, for instance, if Ghana wants to undertake an aggressive debt rescheduling program. It will then help to have IMF on-board because most creditors will ask you about the program underpinning your debt relief that will ensure macro-economic stability is restored."
"At the same time if the government really takes strong enough measures to restore macro-economic stability then maybe it doesn't need the IMF," he added.


Source link
JoyNews exposé: Tonnes of soya exported illegally to Togo, other countries despite Agric Ministry ban
The cascading effect of this illegal business on the soya bean value chain is far-reaching, and the local poultry industry is the hardest hit.
JoyNews investigations have revealed how tonnes of soya beans and other grain products are exported to Togo, Nigeria and Benin illegally through Chereponi in the North East Region.
It comes after government placed a temporary ban on the export of grains last year as a measure to protect the collapsing poultry industry.
Export of all grains must be accompanied by an approved export permit letter duly signed by the Trade Minister.
However, the enforcement of this directive has been a challenge, giving room to the smuggling of these grains out of the country. In effect, the country loses over ¢166 million.
In a yet-to-be-aired hotline documentary 'Broken Chain', JoyNews uncovered that farmers in Chereponi export their grains to neighbouring countries despite the ban.
Chairman of the Cargo Truck Drivers, Imoro Mustapha, claimed they pay off customs and immigration officials at the border to allow for easy passage.
"We and the [immigration officers at the] borders have put heads together. We pay the immigration one bag per 50 pesewas; the Customs, one bag per ¢2…there is Togo Police too, and the Customs are also there. All of them are taking money from us," he alleged.
One of the farmers, Fuseini Mukaila, corroborated Imoro's claims of immigration and customs officials demanding bribes from farmers transporting their grains to neighbouring countries.
He revealed that border officials from Ghana and Togo extort at least ¢4,000 from him before his produce gets to the market in Togo.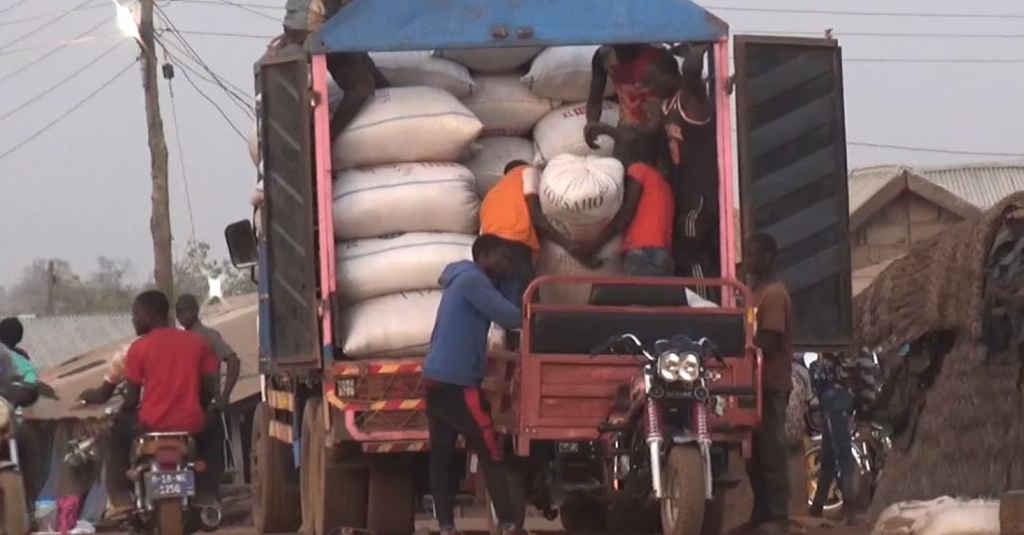 "Before you get into Togo, you pay at four destinations. So, roughly, you can pay like ¢2,000 to ¢2,500. For the receipts, unless you request. If you don't request, you only pay and go.
"Sometimes, if you also insist that you want to collect a receipt, you will get a different price and the price will go higher. Because of our fear of increasing the price, we accept paying without receipts," Fuseini explained.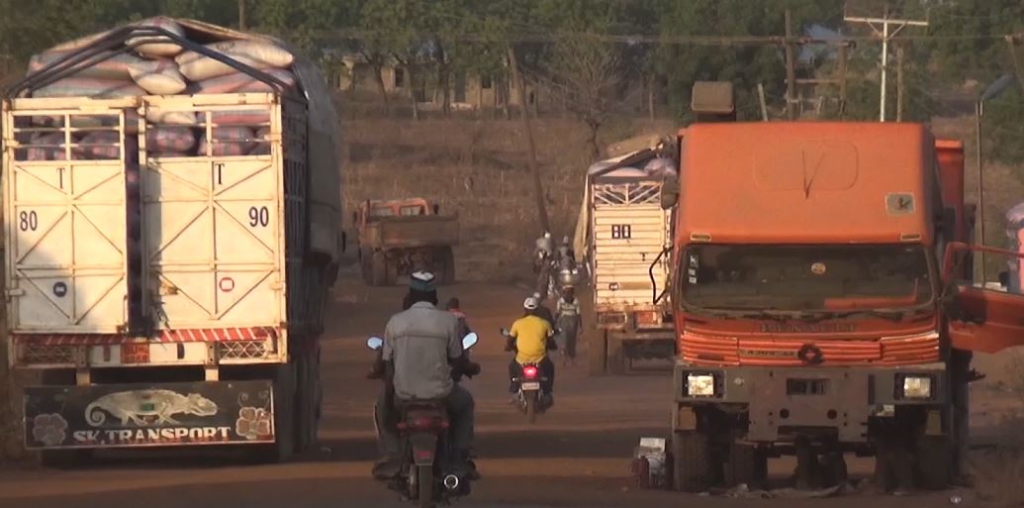 According to data from the Chereponi District Agric Office, ¢1.6 million worth of soya beans was transported to Togo and Nigeria in January, 2021.
In the month of February same year, the figure shot up to ¢2.3 million. In March, the tonnes exported through Chereponi were ¢2.2 million. In April, it was ¢1.6 million but there was a windfall in May, which recorded ¢635,000 of soya beans being sent to Togo.
But cumulatively, the metric tonnes of maize, rice, millet, soya beans, cowpea and sesame transported to Togo and Nigeria stood at ¢166 million.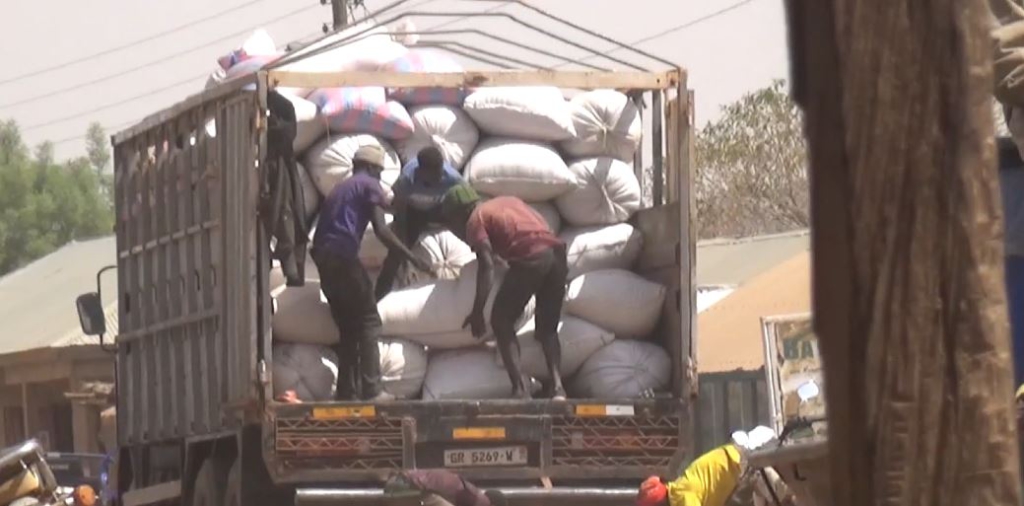 That's the value of recorded revenue the state lost when the grains were exported. The cascading effect of this illegal business on the soya bean value chain is far-reaching.
The local poultry industry is the hardest hit because soya beans are a key ingredient for the production of poultry feed.
Maybe if the terrible roads are fixed, then the farmers, middlemen and others in this business would keep the grains on the local market.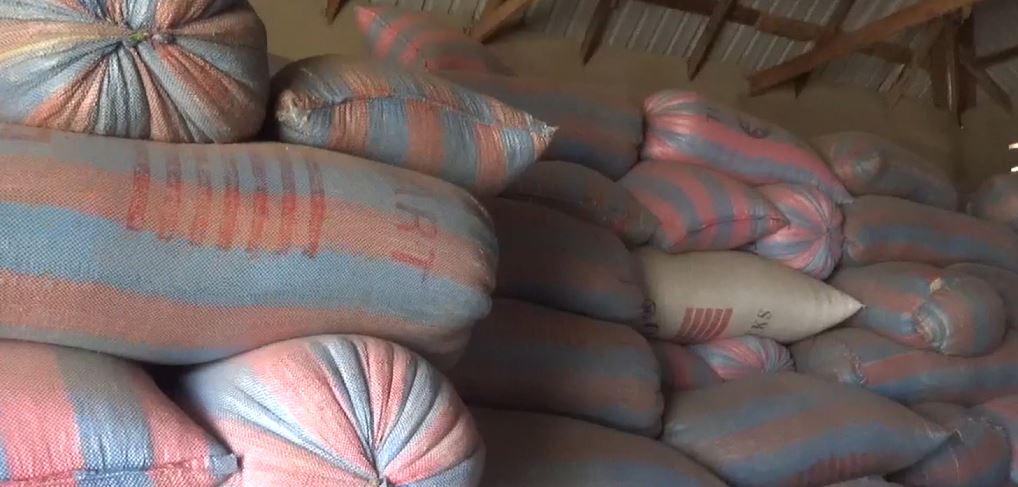 The full documentary airs on Monday, May 30 on Joy FM's Super Morning Show at 8:30 am and at 8:30 pm on the JoyNews channel.


Source link
MiDA hands over 33kv Ellen Moran substation to ECG
The Millennium Development Authority (MiDA) has handed over a 33 KiloVolt Primary Substation in Kanda in the Greater Accra region to the Electricity Company of Ghana (ECG).
The substation, named after retired Millennium Challenge Corporation (MCC) employee, Ellen Kavanagh Moran is valued at 14.49 million US dollars.
In a speech read on behalf at a ceremony to inaugurate the substation, Board Chair of  MiDA, Prof. Yaa Ntiamoa-Baidu said the station will supply reliable power to key state institutions such as the 37 Military Hospital, Ridge Hospital and the Jubilee House.
"Like the other Substations which MiDA has constructed at Pokuase, Kasoa and at Legon, this US$14.49 million investment is a major contribution to Ghana's Power Sector by the Millennium Challenge Corporation, an Agency of the US Government, to whom we shall remain forever grateful," she said.
She stated that due to recent challenges on the global scenes, the construction of the Substation also faced its share of logistical and schedule challenges brought about by the COVID-19 pandemic.
"However, I am happy to announce that MiDA and the Project delivery Partners, namely, the Project Contractors, Messrs worked hard to still be on time," she said.
Ellen Kavanagh Moran
Touching on the contribution of Ellen Kavanagh Moran during the implementation of the Power Compact with Ghana, Prof. Ntiamoa-Baidu said the commitment of the staff of the MCC is unmatched.
"The significant contribution made by our MCC Technical Colleagues, and in particular the sterling role played by a remarkable lady, a member of MCC's Technical Team on the Ghana Compacts, since Ghana was selected as a beneficiary of the Millennium Challenge Account Programme some 16 years ago is amazing," she said.
"I am referring to none other than Ellen Kavanagh Moran. MiDA has recognized Ellen's love for Ghana and unique contribution to MiDA's numerous successes, and has consequently decided to honor her by naming this Substation after her," she added.
Ms. Moran was also given a citation to praise her efforts in helping in the implementation of the compact.


Source link
Joy News' Opoku Gakpo and Prince Appiah celebrated in the USA
Joy News' journalists Joseph Opoku Gakpo and Prince Appiah have been celebrated at the Alltech One Conference in Kentucky in the USA for their exploits in agricultural reporting.
The two are among 10 journalists who were honoured by Alltech Inc (a US-based agri-input firm) and the International Federation of Agricultural Journalists (IFAJ) on Tuesday for awards they won in 2019 and 2020 but were celebrated only virtually because of the Covid-19 pandemic.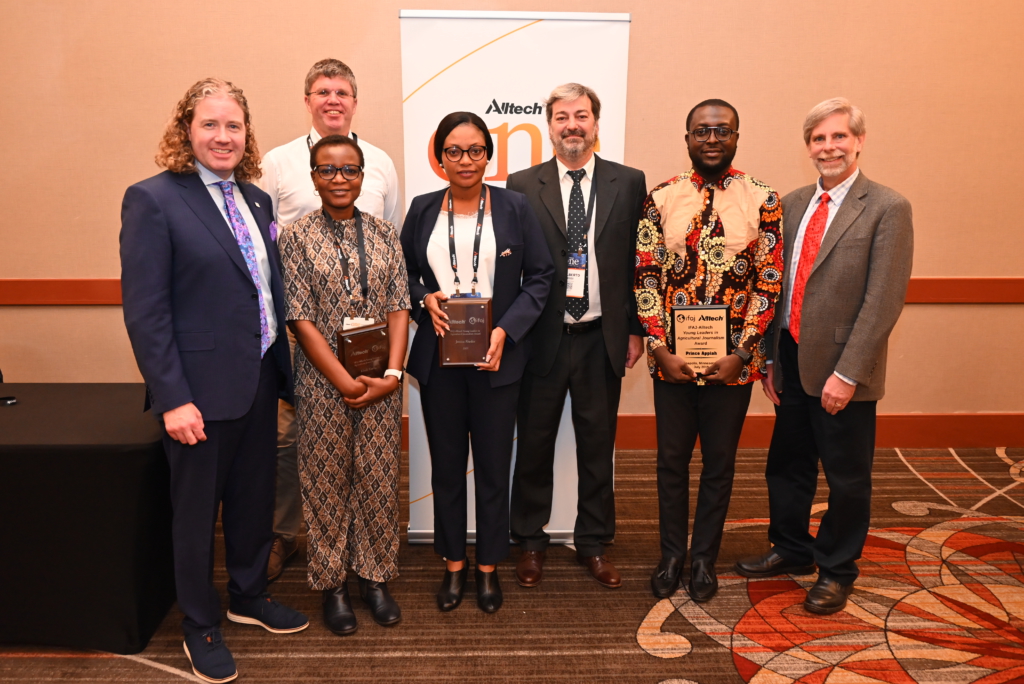 In May 2020, Opoku Gakpo was named winner of the IFAJ–Alltech International Award for Leadership in Agricultural Journalism, which recognises excellence and leadership by young journalists.
The award appreciated Opoku Gakpo for his exploits as an environmental, agriculture and rural development journalist, producing documentaries and other content for radio, television, and online platforms.
In July 2020, Luv FM's Prince Appiah won the 2020 IFAJ Star Prize for Broadcast (audio). The award recognised him for producing outstanding audio content on agricultural challenges in Ghana.
Both Joy News journalists are members of the Ghana Agricultural and Rural Development Journalists Association (GARDJA), which is the local affiliate of the IFAJ.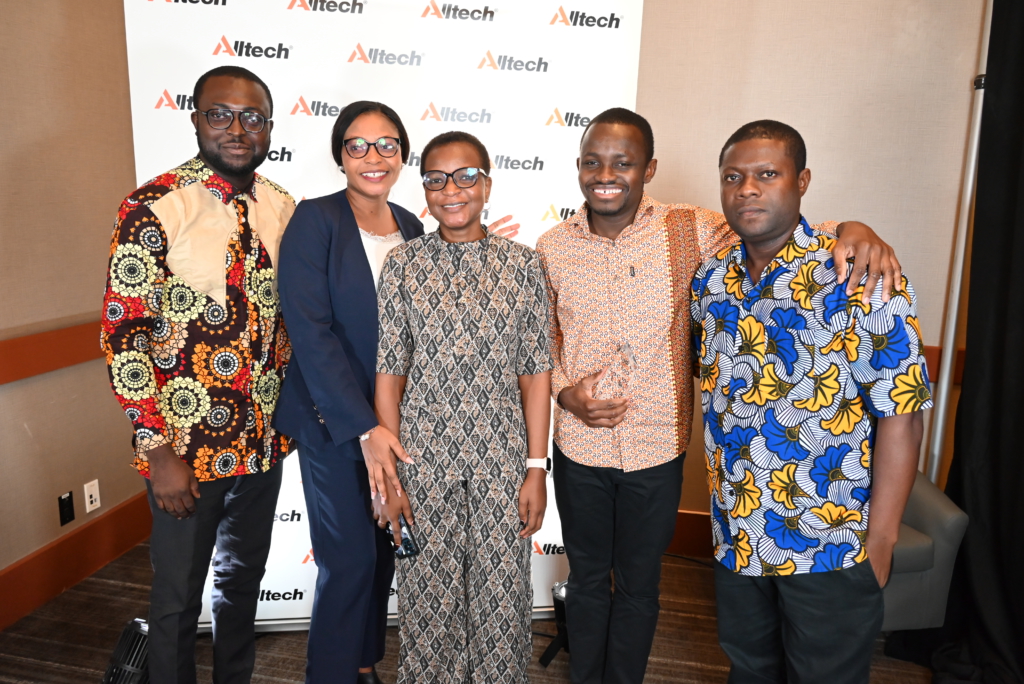 President of GARDJA Richmond Frimpong congratulated the two, describing them as "strong pillars of agricultural journalism in Ghana."  
Opoku Gakpo told colleague journalists at the conference, "it's great to re-celebrate this award in person at the One Ideas Conference, about two years after it was received. It shows Covid didn't kill our spirits."
"Let me use this opportunity to re-dedicate this award to our late friend, boss, and mentor Elvis Kwashie for all he sacrificed to make such celebrations by us, the younger ones, possible. We will continue to strive to make him proud," he added.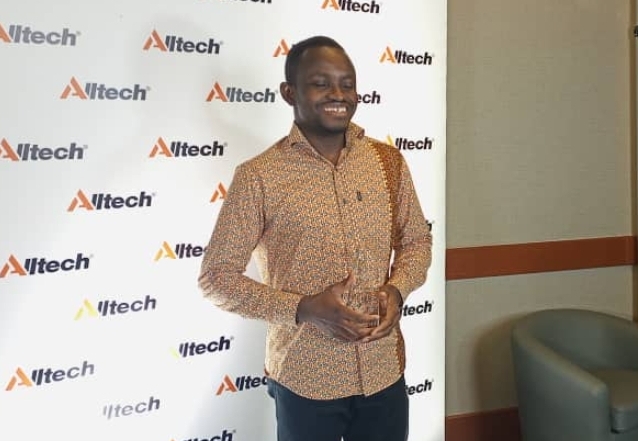 Prince Appiah, who also works with Luv FM in Kumasi, said, "I am grateful to GARDJA and IFAJ but especially to Alltech for the opportunity and exposure which will go a long way to deepen my experience in Agri-Journalism.
"It is sad that Mr Saeed Ali Yaqub, who helped horn my skills in journalism, is not alive to be part of this recognition."
Vice President of the IFAJ Steve Werblow also congratulated the winners and wished them well.  
Dr Mark Lyons, president and CEO of Alltech, told the 38th annual Alltech ONE Conference, "compelling, fact-based communication has never been more important for society, and that holds especially true for agriculture."


Source link