GRA launches new non-resident registration portal to mobilize GHC 1.7 billion – Citi Business News
The Ghana Revenue Authority (GRA) has launched a non-resident E-commerce and Digital Service Registration Portal, which it says will help it collect about GH¢1.7 billion in revenue from online businesses like Netflix, Jumia, Alibaba, and Amazon among others.
The operation of the portal is expected to commence from 1st April 2022.
The launch of the revenue mobilization portal comes on the back of complaints from Finance Minister Ken Ofori-Atta during the presentation of the 2022 budget, of the revenue mobilization hurdles Ghana has to surmount in its bid to become a country beyond aid.
According to Mr. Ofori-Atta, less than 10 percent that is about 2.4 million people out of Ghana's 30.8 million population pay direct taxes, a situation he said was "a poor reflection" on the country when compared to other middle-income countries.
Speaking at the launch of the new portal in Accra, GRA's Commissioner General, Dr. Ammishaddai Owusu-Amoah said the new initiative will not only help expand the tax net but would increase Ghana's tax-to-GDP ratio while helping the GRA meet its GHC 80.3 tax revenue target.
"Tax payers and their software developers will be engaged and also be provided with the application programming interface (API) between now and the end of the month to ensure they are able to link their system with ours. Effective 1st April, 2022, we will ensure that the portal is launched and we should be able to start applying the VAT from 1st April 2022. And this will cover all institutions no matter where they are based, and is expected to generate online revenue for Ghana."
Dr. Ammishaddai Owusu-Amoah added that the GRA was ready to facilitate the adoption of the new platform by the non-resident companies and entities but cautioned that those who failed to comply will not be able to repatriate their profits from Ghana.
"In our system, we have built a compliance tool that will ensure that whether it is Google, Amazon or Netflix, you would have to comply. Otherwise your monies will not move from Ghana to your base. To realize the full potential especially from the non-residential to the digital economy, the portal has been developed to ensure that the non-resident persons engaged in cross-border business will be able to register, file and pay the applicable taxes just like their local counterparts," he added.


Source link
Nigeria to join Ghana, Coted'lvoire to impose Living Income Differential of $400 dollars per cocoa bag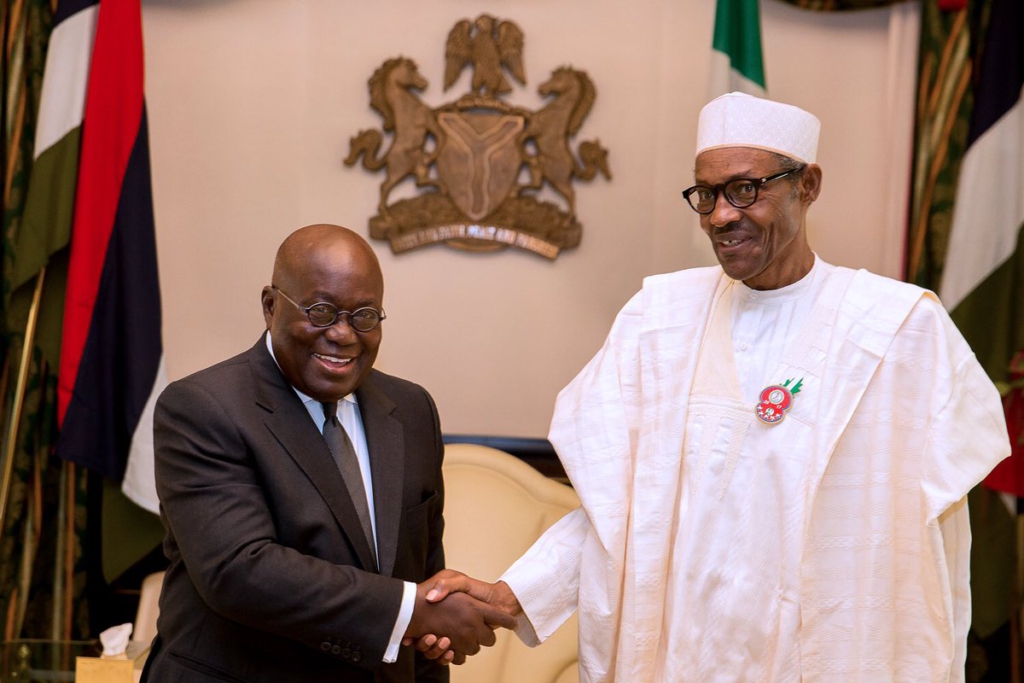 Nigeria will be joining Ghana and Coted'lvoire to impose a Living Income Differential of $400 on every bag of cocoa bought in the Federal Republic.
This move makes the world's 4th leading producer of cocoa the first to be added to the Ghana-Coted'lvoire Cocoa Initiative.
The aim is to reduce drastically unregulated and liberated pricing regime, which has short change cocoa farmers for a long time.
 Abdullahi Abubakar, Director for Nigeria's Federal Ministry of Agriculture and Rural Development, said
"the LID system which was established by Cote D'Ivoire and Ghana in 2019 is said to be the Cocoa Markets Organisation of Africa. If fully implemented in the region can be compared to the organisation of petroleum exporting countries where prices of cocoa will be regulated."
"This is what Nigeria endeavours to be a part of", he added.
Meanwhile, the Chief Executive of COCOBOD, Joseph Boahen Aidoo, has lamented about the under-representation of leading cocoa producers such as Ghana and Ivory Coast in the global cocoa value chain.
According to him, Nigeria's presence in the Cocoa Markets Organisation will mean a 75% stake in global cocoa pricing for the three countries.
"We pray that apart from Nigeria, Cameroun also comes on board so that we have a very formidable force within the African Continent."
"If we can do that, we can have a stronger say in the global market when it comes to deciding prices," Joseph Boahen Aidoo added. 
The Global Cocoa Industry is estimated to be worth $100 billion.
Before the LID was implemented, cocoa farmers in Ghana and Ivory Coast were paid less. 
The low price of cocoa is tied to increased child labor, slavery, trafficking, and deforestation.
In Coted'lvoire, 90% of the forest has disappeared in the last 60 years, according to the Forest and Wildlife Inventory of Ivory Coast.


Source link
Microsoft appoints former UG student, Abigail Okyere, as Chief of Staff
Abigail Okyere will work with the Cloud Security Engineering division of Microsoft [Photo source: @Abigail Amoakoa Okyere, LinkedIn]
A past student of the University of Ghana (UG) has landed a new job with tech giant Microsoft as the Chief of Staff.
Abigail Amoakoa Okyere will work as a member of the Cloud Security Engineering division of the company.
Excited about the great news of her appointment, Abigail took to LinkedIn to share her happiness and accomplishment.
She wrote, "I am beyond thrilled to be joining Microsoft to help drive change, implement strategies and above all, contribute to empowering individuals and organisations as a member of the Could Security Engineering division."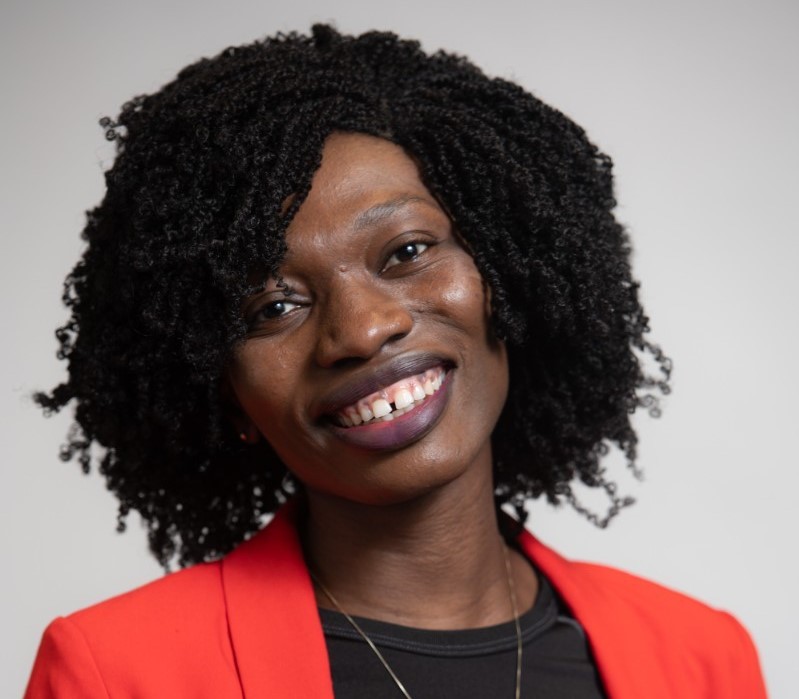 The University of Ghana has since congratulated her on her appointment.
"Hearty congratulations to University of Ghana alumna, Abigail Amoakoa Okyere, on your appointment as Chief of Staff at Microsoft. We celebrate your great achievement," the posted on Twitter, Sunday.
Hearty congratulations to @UnivofGh Alumna, Abigail Amoakoa Okyere, on your appointment as Chief of Staff at @microsoftcanada.
We celebrate your great achievement.#IntegriProcedamus@univers1057fm_ pic.twitter.com/EFaZNmpnZp

— University of Ghana (@UnivofGh) May 22, 2022
Abigail studied Bachelor of Science in Administration and Accounting at the University of Ghana.
She also attained her master's degree at the University of British Columbia, where acquired a Master of Business Administration.




Source link
ARB Apex Bank Ladies Association launched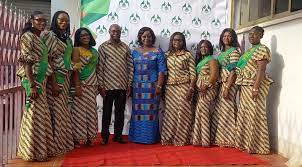 ARB Apex Bank, the mini-regulator of rural banks has launched a ladies association called ARB Apex Bank Ladies Association.
Its president, Iris Obeng Tudah, is optimistic the ladies association will aid the growth of the bank.
According to her, the association will pool the efforts of women from rural and community banks across the country to ensure the bank achieve its goals.
She therefore encouraged members of the association to be confident and united.
She further urged the ladies to promote activities that will enhance the talents of members and prepare them for the challenging opportunities in the future.
"We want to drive the rural banks along with us in a form of unity because they are far off and seem left behind. We want to see many of our ladies at the forefront of the bank".
"We want to unleash the potential in us and support the bank fully", she added.
The Managing Director of ARB Apex Bank, Alex Awuah, commended the initiative by the ladies and admonished them to be active to contribute to the success of the bank.
"This association was mooted by hardworking ladies of the bank and when they presented the proposals to us we thought it wise to support them", he opined.
Speaking on various reported fraud cases at rural and community banks across the country, he revealed that the bank is on course to deal with perpetrators of such acts.
"Fraud cases are everywhere and we have very strong structures dealing with such cases. For now I think we are making progress", he added.
The ARB Apex bank Ladies Association is expected to play a collective role to the success of the bank.


Source link