Beneficiaries of Adamus Resource Limited's scholarship scheme pay gratitude
Two beneficiaries of Adamus Resource Limited's Scholarship scheme have paid glowing tribute to the company after they graduated from the university with distinction.
Abigail Essiama who hails from Aluku near Nkroful in the Ellembelle district, and Enoch Kaku Amosah from Kikam, all in the Western Region, were grateful that the company came to their aid.
Enoch explained how without the help of Adamus Resources Limited, he would not have been able to achieve his dream of studying engineering:
"Getting the Adamus scholarship was Godsend for me. With the company's help, I was able to complete SHS at Nkroful Agric Senior High School (SHS) with an aggregate 8 in General Science."
"Adamus also offered me support to further my education at the University of Mines and Technology (UMaT). Their support served as a motivation that propelled me to study very hard to justify the investment in my education. As a result, I graduated with a First Class in BSc. Mining Engineering," he added.
On her part, Abigail Essiama narrated how Adamus came to her rescue when all hope was lost after she left the SHS.
"My parents did not have the adequate support to send me to a tertiary institution to offer my dream course. I wanted to become an Environmental Scientist. God answered my prayers as Adamus Resource Limited came to my aid and offered me support to further my education at the University of Education, Winneba at Ashanti Mampong campus. I graduated with a first-class in Bsc Environmental Health and Sanitation Education."
Enoch and Abigail are just two of the hundreds of students supported to further their education with the belief that they will help develop their respective communities.
Adamus Resources Limited says it takes its corporate social responsibility commitment, under which the Educational scholarship scheme falls, as essential as its gold production.
The company believes that sustainable development requires a well-educated population that will be a potential human resource and change agent in their communities.
In all, Adamus Resources Limited, under its renewed scholarship scheme, has invested millions of Ghana cedis in the last few years and plans to spend more in this and other areas.


Source link
11 medical staffers at one hospital pregnant at the same time
– Advertisement –

History has repeated itself once more as eleven medical professionals working at a single Missouri hospital are all pregnant at the same time.
Ten nurses and one doctor are all expecting babies in the coming months at Liberty Hospital in Liberty, Missouri.
Two of the nurses are even due to give birth on the same day, between May and November of this year.
Coincidentally, most of the pregnant medical staff work in the obstetrics and labor and delivery department at the hospital.
They are also said to "always do things in groups".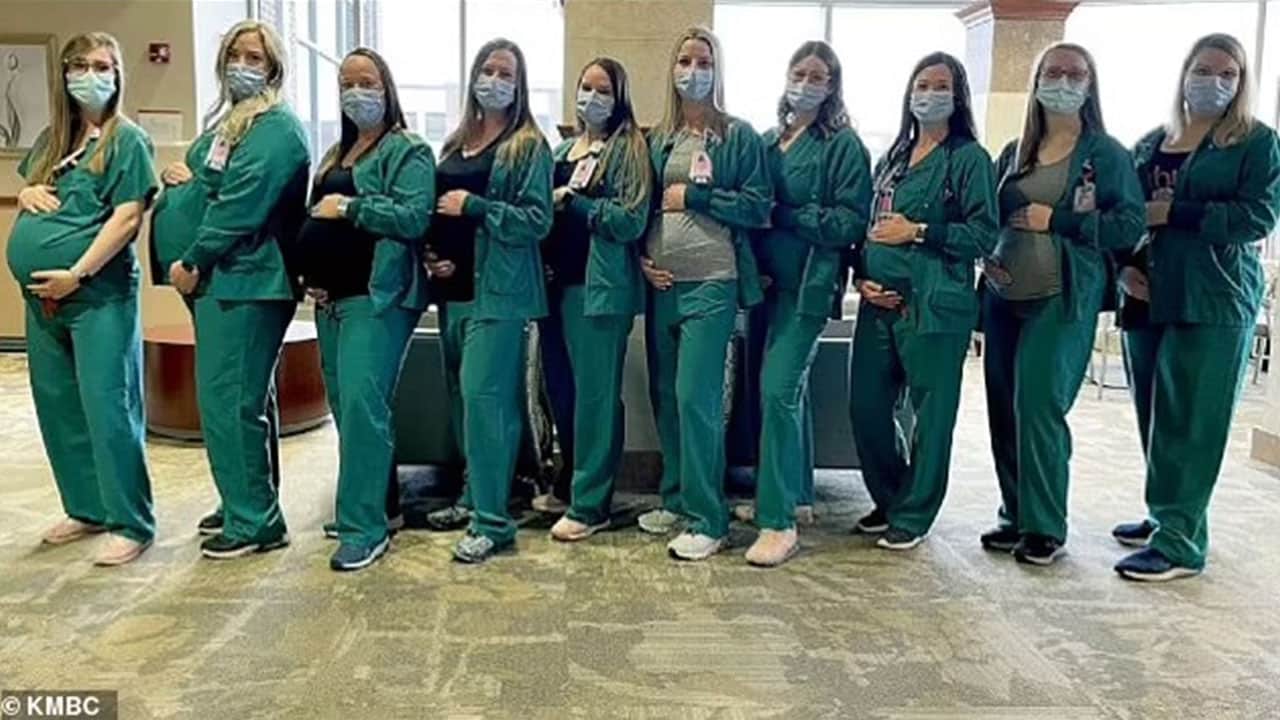 This isn't the first time a hospital has experienced multiple medical staff pregnancies similar to this one.
In 2019, nine nurses working in the labor and delivery unit at Maine Medical Center were all expecting at the same time, with due dates spanning from April until July. 


Source link
Two men, one woman found dead in hotel room after a threesome affair
– Advertisement –

The sexual fantasy between two men and a woman has ended on a sad note as the trio has been found dead in a hotel room they lodged.
According to a report by police in Kenya, the two men, Philip Simi aged 63 years, and Boniface Waruru, 28, checked into a room with an unidentified woman at about 12:35 am on Monday.
After a night of sexual escapade, all three of them were shockingly found dead holding each other around 2 pm.
Authorities have investigation into the suspected homicide.
A report filed at Kware Police Station reads, "Kware Police Station. ( OB number 51) Two men, PHILIP SIMIYU,63, BONIFACE WARUIRU, 28, together with an UNIDENTIFIED lady booked a room in lodging in Pipeline on 09/05/2022 at 0035 hrs. They were later found in the room at 1400 hrs, dead holding each other. Homicide dealing,"
Meanwhile, a 40-year-old man has also been found dead in a hotel room in Ghana after allegedly using an aphrodisiac to improve his sexual intercourse with a woman.
As we earlier reported, the deceased, who is hypertensive, checked into the Climax Hotel in Pokuase, Greater Accra Region, with a young lady around 5:00 pm on May 4, 2022.
READ MORE: Man dies in hotel room after taking dragon spray for sex with lady
Workers at the hotel heard the lady scream for aid and went to the room, only to find the man lifeless in a supine position on the bed, foaming from the mouth.
When police arrived, they inspected the hotel room and examined the corpse but found no physical marks signalling murder.
However, investigators discovered an aphrodisiac medication known as Dragon Spray in the deceased's pocket.


Source link
Thomas Partey name mentioned by Abena Korkor in her new exposè
– Advertisement –

Abena Korkor who is still trending following her decision to post her raw nakedness on social media has once again made a wild allegation.
This time around the self-acclaimed mental health advocate has revealed that deputy captain of the Blackstars Thomas Partey requested nude photos and videos of her.
According to her, the Arsenal midfielder made a lot of promises to her just to send him the photos and videos.
She claimed that Thomas Partey promised her an undisclosed amount of cash and a trip to London for vacation.
Watch the video below:
Abena Korkor further indicated that a lot of musicians and footballers come into her DM requesting help so they can trend on social media.




Source link