UMB dedicates Jubilee to customers; fetes customers in branches across Ghana – Citi Business News
Universal Merchant Bank (UMB), a leading indigenous Ghanaian bank, today feted its customers across Ghana on the occasion of its 50th-anniversary celebrations.
Customers and patrons of the bank were pleasantly surprised to be welcomed with refreshments as they transacted their business in the b.anks branches.
Officials of the bank at all levels were on hand to welcome customers and to extend their gratitude for 50 years of loyalty.
Universal Merchant Bank (UMB) opened its doors to the public in 1972, as a policy bank established by the state. It was purposely set up to assure the republic of its own indigenous merchant banking capacity. The Bank pioneered new initiatives in corporate and merchant banking in Ghana, including the deepening of the culture of capital markets in Ghana.
The Banks chief executive, Nana Dwemoh Benneh noted; "This jubilee is totally dedicated to our customers. We will celebrate it by touching base with as many of our customers as we can, essentially getting as much feedback as possible on how we can serve them better in the next 50 years. Our Bank has a deep and proud heritage, and we are determined to continue our tradition of providing a uniquely Ghanaian perspective on banking, since 1972."
In answering further questions on the Jubilee, Nana Benneh noted, "we have several customer-focused initiatives lined up in the year. In doing this, we would like to remind Ghana of our heritage and the links to our history. I daresay the history of wholesale banking in Ghana cannot be told without UMB. At the same time, we look forward purposefully to the next 50 years, where we expect to use technology to deliver competitive value to our customers."
A number of customers of the Bank expressed their surprise and indicated how touched they were, at the Bank's thoughtfulness. Madam Patricia Adjei, a customer of the Bank within the Okaishie enclave in Accra, said "We have known UMB in the central business district, for decades, and they are a true partner for business growth. What we like about them is that they are Ghanaian, and seem to understand our peculiar needs".
UMB is a full-service financial institution specialising in customised banking products and services. Licenced by the Bank of Ghana, the Bank prides itself on being a completely indigenous Ghanaian Bank. UMB is noted for bringing a uniquely Ghanaian perspective to banking, since 1972. UMB's strategic intent is to become a digital-first, SME focused Bank, leveraging its significant corporate banking and public-sector brand equity to evolve a profitable retail banking franchise, using technology to offer competitive products and services to customers and clients.
About UMB
Universal Merchant Bank (UMB) is a full-service financial institution specialising in customised banking products and services.  UMB opened on March 15, 1972, and is a leading Ghanaian indigenous bank with considerable financial expertise. UMB is recognised for its entrepreneurial approach, innovative use of technology and distinctive banking solutions. UMB currently has thirty-six (36) branches, three (3) UMB Centres for Businesses, 1 UMB PPP Incubator Centre and a vast network of ATMs. UMB is also ISO 27001 and PCI DSS certified.
Techno Genesis Ghana graduates the first batch of trainees under BiG entrepreneurship project
The first batch of young individuals who signed onto the Believe in Ghana (BiG) project in Kumasi have graduated to venture into the creative arts and manufacturing industries.
The Believe in Ghana (BiG) project trains young aspiring entrepreneurs to take charge in the creative arts and manufacturing sectors.
Trainees are engaged in bakery and pastries, soap and bleach making, batik and tie and dye as well as beads making.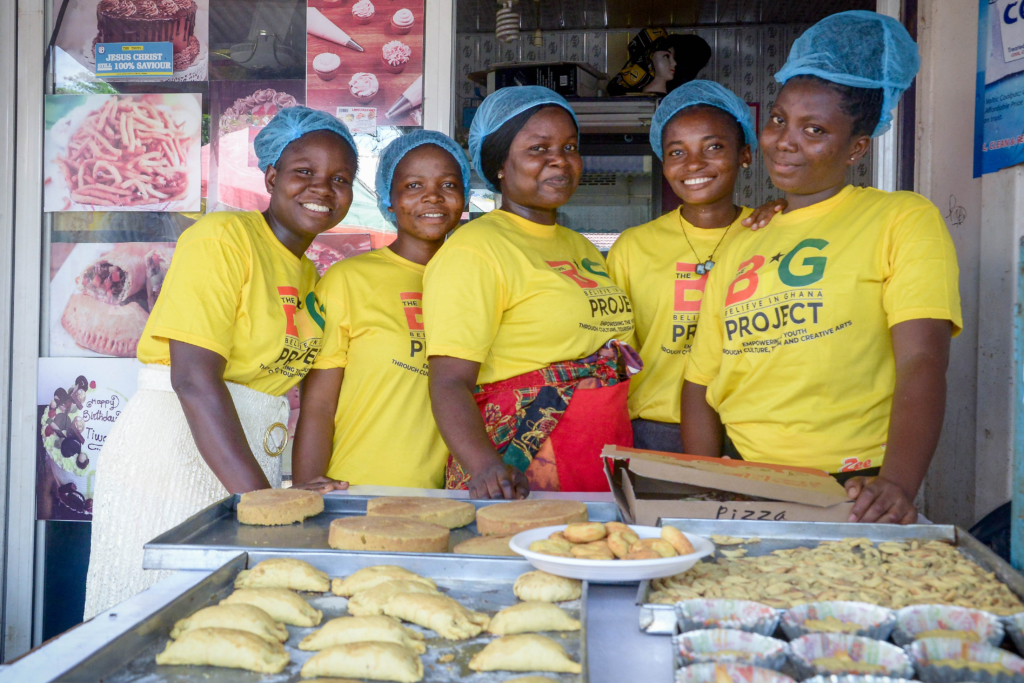 Project originator, Tony Donkor, says the employment rate of the youth in Ghana needs to be addressed through such innovations.
"The project intends to raise a generation of knowledgeable youth who can take up the manufacturing space in order to secure a brighter future for the Ghanaian youth.
"The project intends to equip illiterate, semi-literate and literate persons with the skills set to secure a better future in the absence of a salaried job" he said.
The BiG project has seen partnership with the Centre for National Culture in Kumasi who created the avenue for individuals to be trained through localized methods.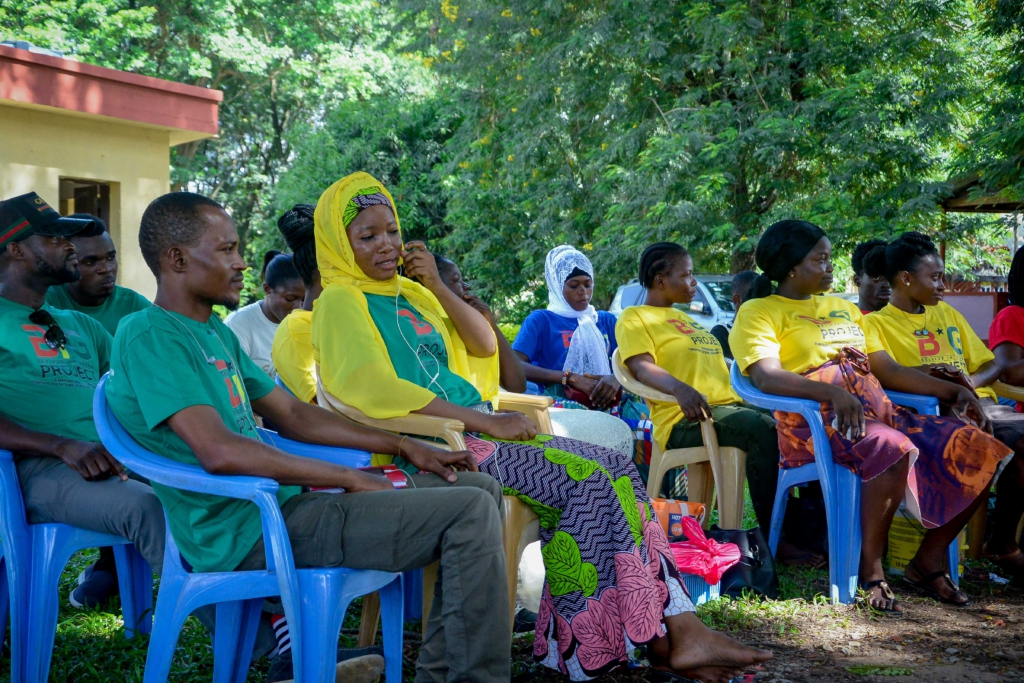 Deputy Director for Performing Arts at the Centre, Mustapha Issa, says locally-manufactured items need the necessary patronage to promote local industrialization and national culture.
According to him, "people often portray cultural products as fetish and they do not want to patronize it, but if we can reorient the definition of culture to ourselves, people can then appreciate it."
He added that, "accepting the cultural values our products stand will bring great benefit from."
Mr. Issa also advised that the country takes its cultural values seriously in order to preserve the rich heritage as a people.
He indicated that, "our music, movies and arts should represent our heritage, rather than degrading it."
The first cohort of 15 trainees under the project shared their experiences on the impact.
"I work in a travel agency and we usually host events where attires are worn. I signed up to the project so I can learn how to make apparels to get the contract for myself and make some money as well," said Doreen.
Another participant, Sumaila said "I am a musician and I wanted to add a clothing line to it, so I enrolled to learn how to make batik Tie and Dye. I can use the technique to create my own brand in addition to the music I do".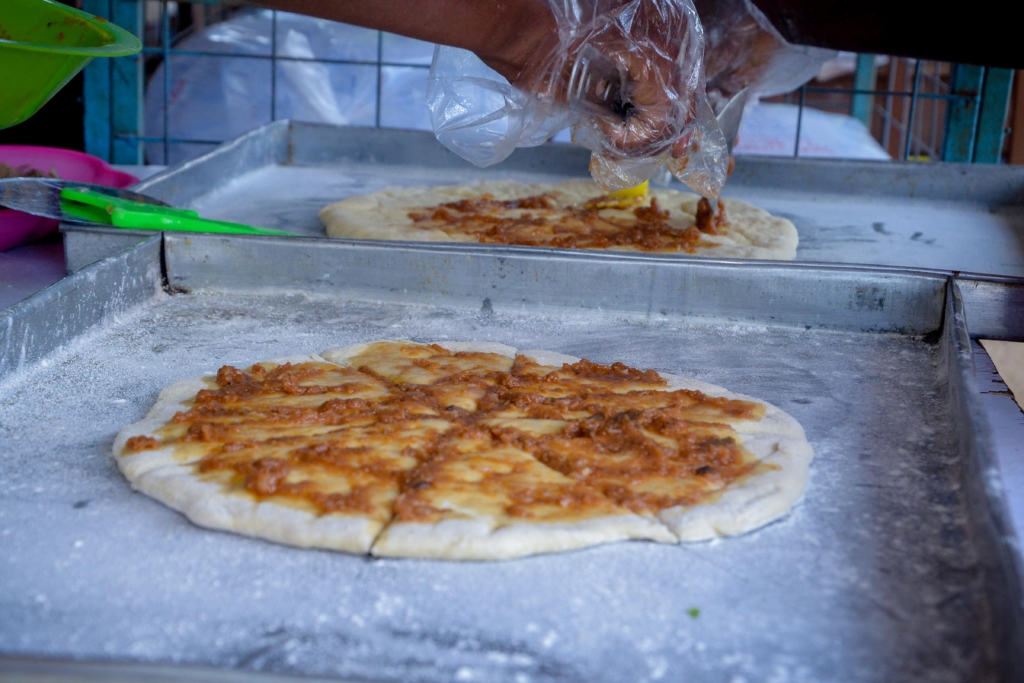 The BiG project intends to train over 10,000 persons in the Ashanti Region and further extend to other regions of the country.
The Believe in Ghana Project is under the operation of Techno Genesis, in partnership with The Multimedia Group, Kumasi and the Centre for National Culture, Kumasi.


Source link
Loyalty Insurance MD raises concern about unhealthy competition in industry
The Managing Director of Loyalty Insurance Company Limited, Ernest Frimpong, has expressed worry about some unhealthy practices in the insurance sector.
According to him, even though Ghana's insurance market is highly competitive, characterised by a lot of innovation, some unethical practices like premium undercutting could hamper growth of the industry.
"The Ghana insurance market is a highly competitive and dynamic marketplace," Mr. Frimpong said.
"There is a dichotomy; on one hand, the market is characterised by innovation, and on the other hand, there is also some unhealthy competition in the market. The issue of undercutting premiums has been around for a while. We need to change this narrative; we need stronger cooperation among ourselves for the benefit of our industry". He added.
The Loyalty Insurance MD spoke at the company's fifth anniversary celebration launch themed, "Growing through digitalisation."
The company unveiled four new digital applications which it believes will place it at the forefront of technological innovation in the insurance sector.
The Managing Director also expressed gratitude to shareholders of the company for raising capital to meet the National Insurance Commission's minimum capital requirement of ¢50 million.
The Commissioner of Insurance, Dr. Justice Ofori, commended the management and staff for embracing technology as part of their operations.
He urged them to re-strategise and remain customer-focused in order to remain relevant in the industry.
"Let me congratulate management and staff of Loyalty Insurance Company Limited for the attainment of five years of growth and consistent success and express my gratitude to all who have contributed to making the company what it is today," he said.


Source link
Most Ghanaians unaware of oil funded projects – PIAC  
Most Ghanaians are unaware of projects funded with oil funds, a public fora held by the Public Interest and Accountability Committee (PIAC) in the Western North and North East regions have revealed.
In both regions, the Committee held regional public fora on the 2021 PIAC Annual Report, which brought together stakeholders from the traditional council, religious groups, security agencies, traders, educational institutions, among others to deliberate on the management and use of petroleum revenues.
The participants also called for more projects to be executed with petroleum revenues.
PIAC therefore recommended the labelling of Annual Budget Funding Amount (ABFA)-funded projects for identification.
It again reiterated its commitment to carrying out its mandate to ensure the prudent management and use of petroleum revenues in Ghana.
PIAC commends some oil funded projects but unhappy about some
In terms of the projects funded with petroleum funds, the Committee expressed satisfaction about some, whilst critiquing others, calling for urgent steps to complete them.
The inspection of the projects took place from Sunday, 24th to Friday, 29thApril, 2022.
In the Western North Region, the Committee inspected the construction of a 3-storey Regional Coordinating Council (RCC) Administration Block in Sefwi Wiawso, construction of three Senior Staff Bungalows at Sefwi Wiawso and a rural market in Amoaya in the Bodi Constituency. The construction of the RCC building received ₵10.5 million from the Annual Budget Funding Amount (ABFA) in 2020 and 2021.
Members of the Committee expressed satisfaction of the project which had been completed, commissioned, and was in use.
The Committee also expressed satisfaction with the senior staff bungalows which received a total of GH₵1,779,660 from the ABFA in 2020.
The project was reported to be 90% complete with bungalows erected and roofed, internal finishing virtually completed, and external works ongoing.
Again, the Committee welcomed the upgrading of the Nalerigu – Gbintri road, in the North East region which was allocated ₵20 million from the ABFA in 2020. It was also inspected by the PIAC team and officials of the Ghana Highway Authority.
In terms of project that the Committee called for urgent action to be completed, they included the rural market, situated in Amoaya, in the Western North region which received ₵107,327 from the ABFA in 2020, but work had stalled and the construction of a 3-Storey Administration Block for the Council, located in Nalerigu in the North East region.
Construction commenced in 2019, and the project was expected to have been completed in 2021. Outstanding works include painting, tiling, electricals, and furnishing.
PIAC was established under Section 51 of the Petroleum Revenue Management Act (PRMA), to among others, monitor and evaluate compliance with the Act. The Committee was inaugurated and commenced work on 15th September, 2011.


Source link