Free SHS policy was a huge burden right from beginning – IMANI Africa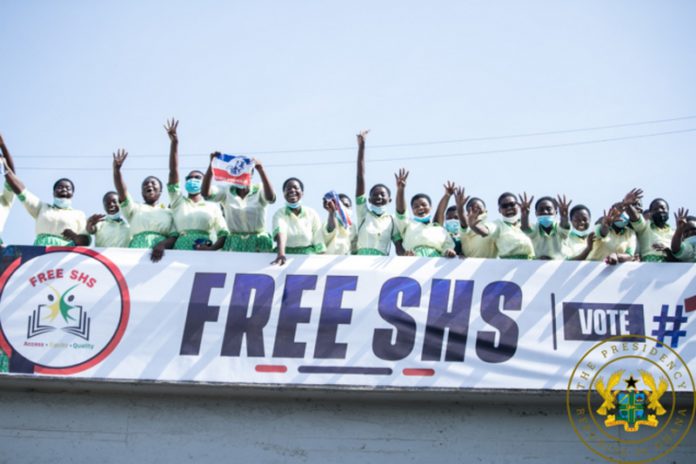 Director of Strategy at IMANI Africa, Selorm Branttie, has asserted that his outfit feels vindicated with regard to calls for the review or suspension of the the Free Senior High School (FSHS) policy.
According to him, IMANI Africa foresaw the current challenges with funding of the policy, thus it is "a kind of IMANI told you so" moment.
In an interview on Joy FM's News Night on Thursday, he stressed that the policy was a huge burden right from the beginning.
"As far back as 10 years ago when this policy was mooted during the campaign of the NPP in the 2012 election, IMANI sounded a very big warning about the fact that this was a kind of a trojan horse that will bring complications in the future," he said.
ALSO READ:
He added that, "unfortunately the reality has caught up with us and we now have to grapple with very hard decisions because we have nurtured this kind of freebie mentality to be pervasive in the psyche of the modern Ghanaian parent."
His comment comes in the wake of Akim Swedru Member of Parliament (MP), Kennedy Nyarko Osei, suggesting that government suspends its flagship Free SHS policy and four other social intervention programmes.
The MP proposed these measures in the wake of growing public concern over the raging economic challenges.
According to Mr Osei, government could recoup about GH₵5b to GH₵6b if it goes ahead to suspend the flagship Free SHS policy and other such social interventions.
He suggested that government could invest the money that would accrue into youth employment and the manufacturing industry for the next three years.
Mr Branttie confirmed that an average of $400, $500 million has been spent annually on the Free SHS policy.
According to him, the problem associated with the policy is that "the populist approach was followed without looking very pragmatically about what could have been done" to improve on the policy.
He said because of the rush decision taken "we are now bearing the repercussion of this hasty action."
He suggested that for the policy to work effectively, it ought to be revised.
"The mistake we have made as a country is that we have failed to realise that our secondary school system is largely dependent on boarding facilities which makes it different from the kind of model that you have in other countries, where most secondary or level education is done through day schools and therefore funding or subsidising the education in such day schools are easier than running such a platform through boarding schools without doing any kind of means-testing and then expecting that we would have resources that are infinite pulled from the skies to be able to run these things in perpetuity," he pointed out.
Meanwhile, Economist and Chairman of the National Development Planning Commission, Professor Stephen Adei, has also called for a review of the government's flagship Free Senior High School policy.
Speaking in an interview on JoyNews' Upfront with Raymond Acquah, Wednesday, Prof. Adei explained that despite the numerous advantages of the Senior High School policy, the already worsened economy is being stretched by the policy because government has to allocate about GH₵7.5billion every year to the policy.


Source link
"Your dumsor demo was useless"
– Advertisement –

Actor-turned-politician John Dumelo has fired colleague Yvonne Nelson's activism during the tenure of former President Mahama and described it as useless.
According to him, whatever prompted the Yvonne Nelson-led "Dumsor" demo at the time was ill-thought through and did not represent the situation at the time.
Accosting Yvonne Nelson in the studios of Adom FM, John Dumelo pointed fingers accusingly at the actress. He added that she rushed in organizing people to demonstrate against the Mahama government.
In providing an explanation for why he felt the demo was useless, John Dumelo intimated that former President Mahama solved the dumsor menace before leaving office. Therefore, Yvonne Nelson and her colleagues embarked on a fruitless agenda.
"I don't believe it was required." Let me explain why. Because the president (then-president John Mahama) promised to fix the problem at the time. That's what he stated, and he rectified it before leaving. It's a proven fact.
"I'm sure people were fed up at that point in time when Yvonne spearheaded the march. As a result, they needed to take action. But (ex-President) Mahama has promised to rectify it."
The Dumsor Demo in 2015 was a demonstration organized by celebrities and spearheaded by Yvonne Nelson to campaign against the erratic supply of power at the time.
The demonstration received nationwide attention with notable celebrities like Prince David Osei, Van Vicker et al taking part in it.
After several years, John Dumelo has described the demo as useless and urged Yvonne Nelson to stage a similar demonstration against the current NPP administration.


Source link
Photos of Sandra Ankobiah's 280 million dress trends
– Advertisement –

Famed Ghanaian socialite and professional legal practitioner, Sandra Ankobiah; Has taken over social media trends after splashing over GHc28,000 cedis on a single dress.
The social media sensation who has turned a year older today has shared a couple of photos of herself on the internet rocking a dress designed by the famous Maria Lucia.
According to checks, the dress Sandra Ankobiah wore for her birthday photoshoot costs $3,750 which is equivalent to GHc 28,687.50.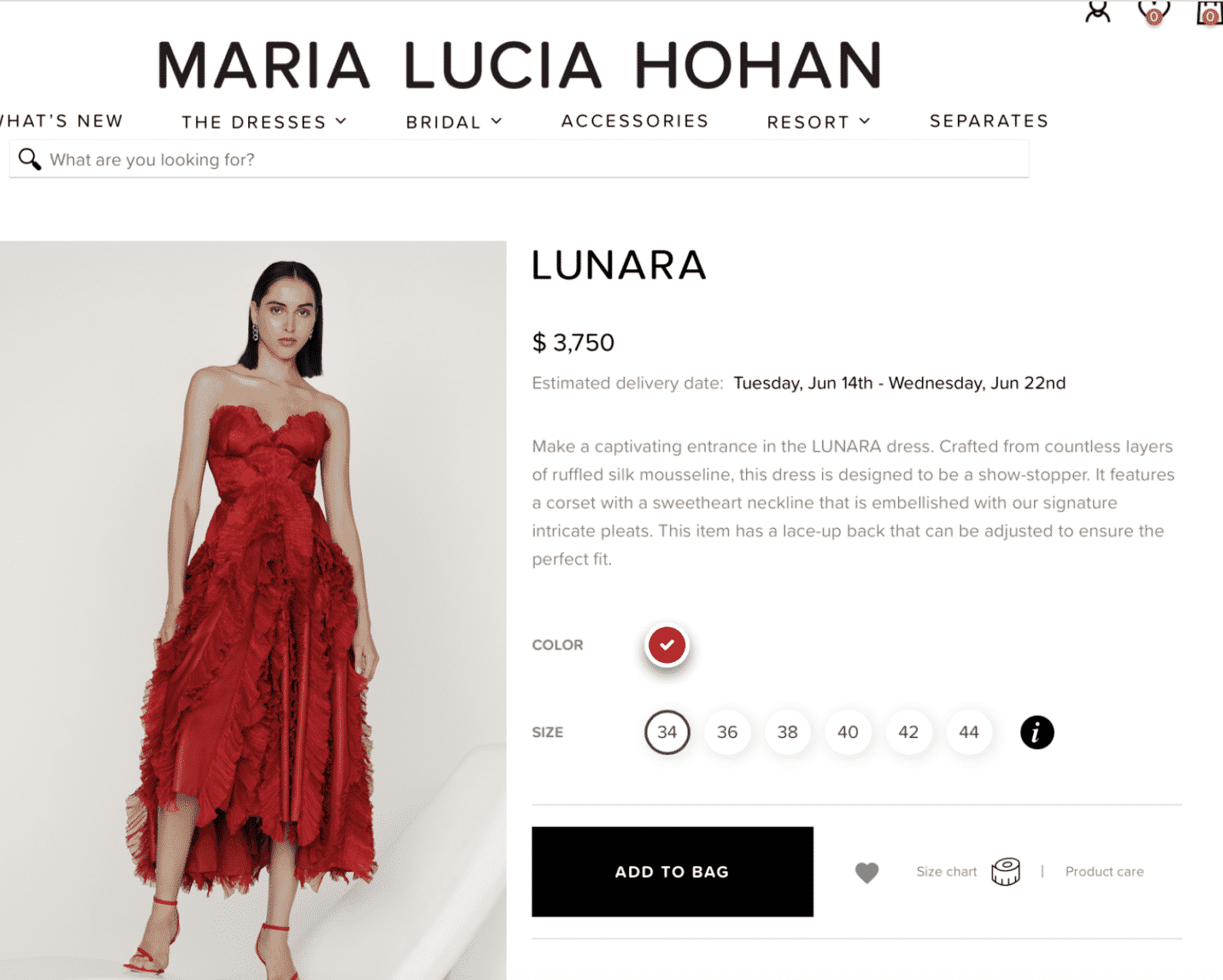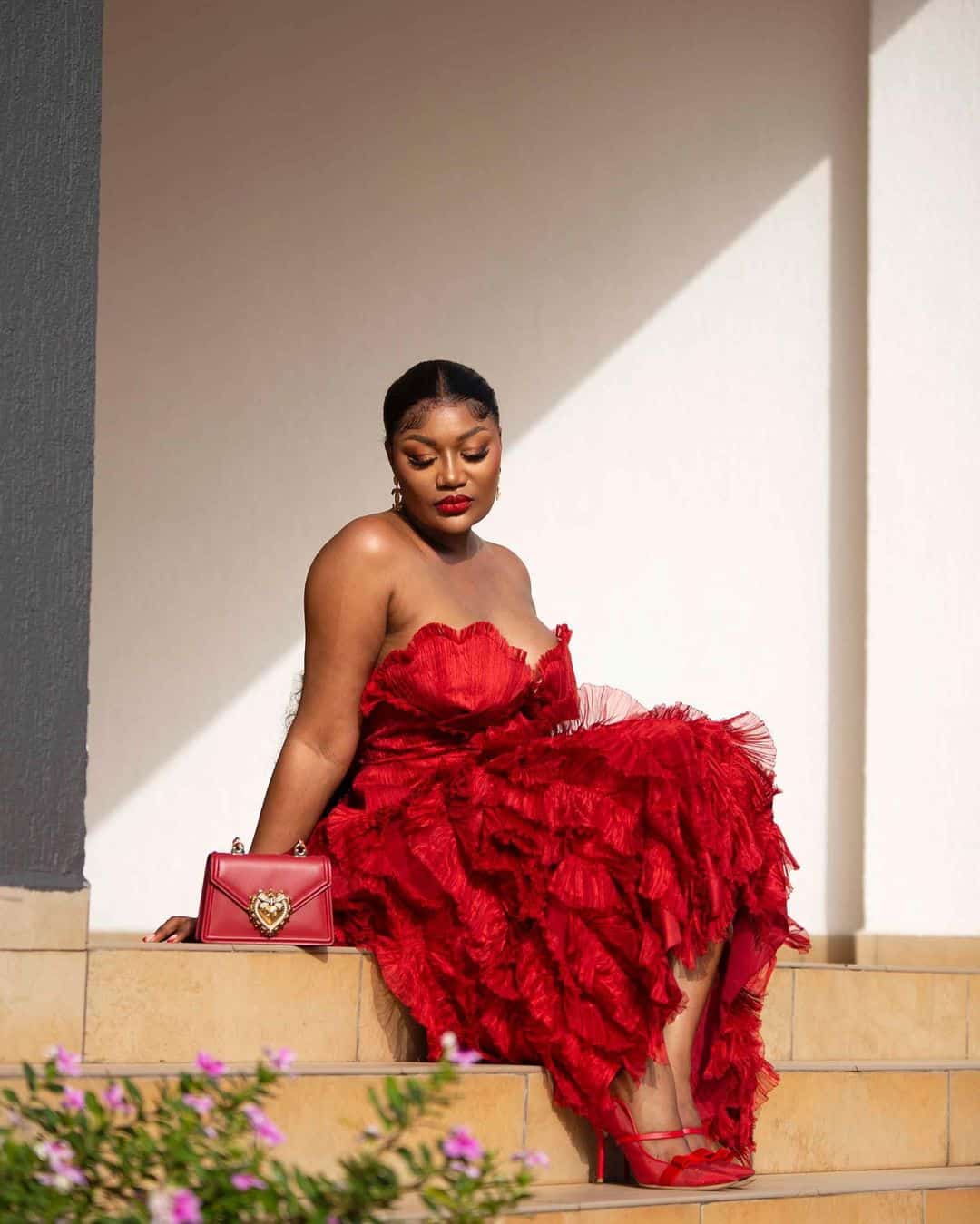 Dropping over 280 million old Ghana cedis on a single dress is not a child's play and only a handful of our female celebrities can challenge Sandra Ankobiah to this game but I doubt any of them would dare try such.


Source link
"You're ungrateful" – Ayesem 'attacks' Sista Afia
– Advertisement –

Rapper Ayesem has described singer Sista Afia as an ungrateful being who has failed to acknowledge the investment he made in her music career.
According to the "Koti" hitmaker, he wrote most of Sista Afia's hit songs but the singer has failed to express the required gratitude.
Speaking in an exclusive interview on Connect FM, Ayesem said he wrote Sista Afia's "Asuoden", and 'Slay Queen" and helped her with rap lines to battle Eno Barony and Freda Rhymes.
Ayesesm intimated that Sista Afia has failed to show gratitude for his contribution to her career; an action that has left a sour taste in his mouth about the singer.
He revealed that henceforth, he would not do anything for Sista Afia for free. He would charge for his services since he has realized she is an ingrate.


Source link