Leaders must constantly engage citizens – Hanna Tetteh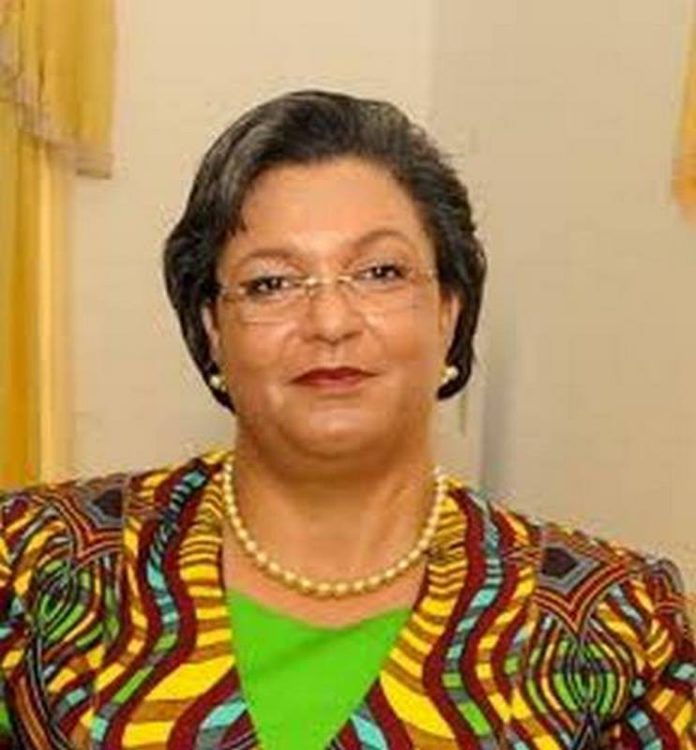 United Nations (UN) Special Envoy to the African Union, Ms. Hanna Serwaa Tetteh, says African leaders must constantly engage citizens on the state of their countries in the governance process.
The lack of such engagement, she said, had resulted in the spate of coup d'états in some African countries as the lack of trust in governance presented less confidence of citizens in the actions of a government to do what was right and perceived fair.
She said trust in government was one of the most important foundations upon which the legitimacy and sustainability of political systems were built.
She noted that, in Africa, the way democratic and governance processes were characterized was almost as though people elected democratic leaders to think and act for them and that it was important to appreciate that constant communication and continuous interaction with the citizens was key.
Ms. Tetteh said trust, through effective engagement, was essential for social cohesion and well-being as it affected governments' ability to govern and enabled the citizens to act without having to resort to coercion.
ALSO READ:
The UN Special Envoy to the AU, sharing her thoughts during a panel discussion at the 'African Union Reflection Forum on Unconstitutional Change of Government in Africa' held in Accra, explained that to examine what influenced trust in government, the preferences of the citizens needed to be compared to their perceptions of the functioning of government.
"Leadership elected should govern with the people not to think for them and assume that they knew what they wanted to have at a particular point," she said.
She stressed that, "we need to start looking at the process of governance as a continuance of constant engagement with the citizens – the very people who put leadership in power in the first place" and that the assumption of a top-down approach would be absolved because there was unceasing conversation and engagement.
Ms. Tetteh, also the Head of the UN Office to the AU said considering the state of governance in Africa continuous engagement was important because it was the fractures in the State governance that had led to the situation of the seeming spike of coup d'états currently being witnessed in Africa.
"Why is it that when there were these coup d'états in the past in West Africa, they were welcomed by especially young and frustrated people who were unemployed and probably thought that having a military leadership was going to offer something different for them," she wondered.  
Ms. Tetteh said it was because when there were imminent challenges in the body politics and challenges with civilian or military governments, there was no sufficient engagement with the people to enable them to understand the difficulties to proffer alternative solutions.
Therefore, she said, with the current state of governance, ensuring that inclusion was not mere rhetoric was key and suggested that refining the governance system for continuous engagement to become the norm in ways that respect democratic principles and tenets.
Again, she said respecting the opposition was significant, explaining that governance must not be about the party in government neither a party in opposition without thinking about the people who elected both parties otherwise it became an elite power play.
"It has become a question of who is able to get the better sound bite, who is able to make the better argument and who is able to bring people along with their way of thinking at a point in time," she said.
That, she added, was the reason African leaders must move away from thinking of politics as an elite interaction and "zero sum game" that does not reflect the people who were the majority of any society and ensuring that it was done in ways that respond to the needs of the people.
Ms. Tetteh, a former Minister of Foreign Affairs and Regional Integration of Ghana, said a system that was inclusive and democracies that were not responsive to African values simply meant that effective engagements were not being effective as those were fundamentals in the governance process.
She suggested that the solutions to nipping the phenomenon of the increasing coups in the bud, was not about new norms and principles, but "it is about ensuring that the structures, including civil society, public service, political leadership among others, and the citizenry worked more effectively.


Source link
Fameye and his team clash with security men at Kotoka Airport [Video]
– Advertisement –

A video of Fameye involved in a heated arguement with security personnel at the Kotoka International Airport has surfaced online.
According to a report by blogger GHhyper, tempers flared up after aviation guards prevented the musician's entourage from following him to the departure hall.
In the video sighted on Instagram by the blogger on his Instagram page, an enraged Fameye could be seen confronting the security men at the Airport over their actions.
More than five officials had swamped Fameye who wore a black hoodie, a nose mask, and a sweatpant to bring the situation under control
Watch the video below.
The altercation drew so much attention to the scene which got people to draw out their phones to record what was playing out.
It is not yet clear whether the musician and team members broke any rule at the Airport to warrant disruption from access the building.




Source link
"Juju has been placed on Patapaa's career"
– Advertisement –

The Eagle Prophet has boldly claimed Swedru-based Patapaa Amisty's music career has been put under the influence of black magic, also known as juju.
According to him, the One Corner incurred the curse from his haters after his cond went viral which put him in the limelight.
Speaking and revealing how Patapaa's career could be saved in an interview, Eagle Prophet said the musician could be saved if his parents brought him to him.
He insisted that before he leaves Swedru after his crusade, Patpaa would break free from the shackles of the curse placed on him and would be repositioned to do exploits with his career.
"Patapaa's career has been put under a curse but he would be saved. His parents should see me immediately so their child could be saved. After the One Corner hit, his haters worked against his steady rise spiritually," he said.
Eagle Prophet also revealed that Patapaa's dead career would come back to life through an impending album he would release.
According to him, Patapaa's spiritual breakthrough would be effected by an album he would release which would shoot him back to prominence.
"In the spiritual realms, Patapaa has an upcoming album which would help him rise again. The album is going to be the reason for his breakthrough. No curse formed against him shall not prosper," he added.
Patapaa's career has had a series of bumpy experiences after his rise some years ago with the "One Corner" track. After several years, the musician has failed to live up to the competition.
Eagle Prophet believes until the jinx placed on Patapaa's career was broken, he would continue to wallow in abject nothingness.


Source link
Tamale: Government vehicle snatched at Gunpoint by armed robbers
– Advertisement –

A government car was seized at gunpoint in a town in the Northern Region capital, Tamale, by suspected armed thieves.
The vehicle, a pickup truck belonging to the Ghana Highway Authority (GHA), was reportedly robbed after its two occupants were forced out in Jisonayili, a hamlet in Sagnarigu District.
One of the two persons who ambushed the passengers of the vehicle broke into the vehicle through one of the doors and forced the passengers out under duress.
The bandits instantly altered the number plates and drove the vehicle away. The man who feigned to fall off his bike apparently got into the car with his coworkers.
According to the article, the Northern Regional Police Command has already begun an inquiry.
All highway enforcement units have been notified, and the region's exits have been closed, according to Regional Crime Officer Superintendent Bernard Baba Ananga.
"There was a robbery that was reported around 1 am when a Toyota Hilux Pickup with registration number GH 6207-20 belonging to the Ghana Highway Authority was snatched from the driver at gunpoint," he said.
He also stated that a manhunt has been initiated for the alleged criminals, who are most likely members of a car-snatching ring.
"We believe most of them are coming from since locations and going round taking vehicles like that because our high ways have been inundated with police officers, especially at night and so we see that they are not seeing their way clearly," the crime officer said.
Car theft on the highways is not uncommon in this area. Tamale police detained a guy in military uniform and five others in January this year for allegedly stealing cars from civilians in the community.
On the Buipe Highway in Tamale, the man in the military uniform allegedly assists the other five suspects in stealing cars from citizens.


Source link