Plastic waste is useful – UPPR General Manager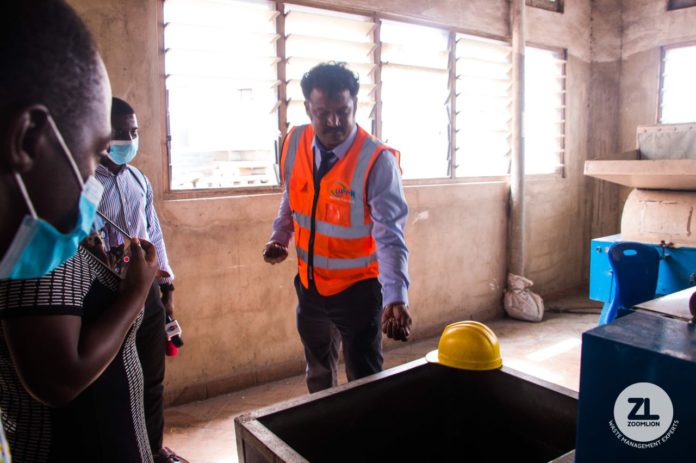 The General Manager of UPPR, Perumalsamy Suresh Kumar, has called on Ghanaians to separate their plastic waste at home and forward them for collection or Buy back centres for sale. He said people could make a decent income if they collect broken or used plastics for sale.
"UPPR is ready to buy such plastics for processing into waste bins, buckets, chairs and other plastic products," he said.
Mr. Kumar said this when the company organised a one-day tour of the company for journalists in Accra.
The tour, which came off on Wednesday, March 16, 2022, at its head office at Borteyman in Tema, afforded the journalists an opportunity to learn at first hand the the operations of the plastic company.
UPPR Ghana Limited, a subsidiary of the Jospong Group of Companies organised the one-day media tour for journalists in Accra.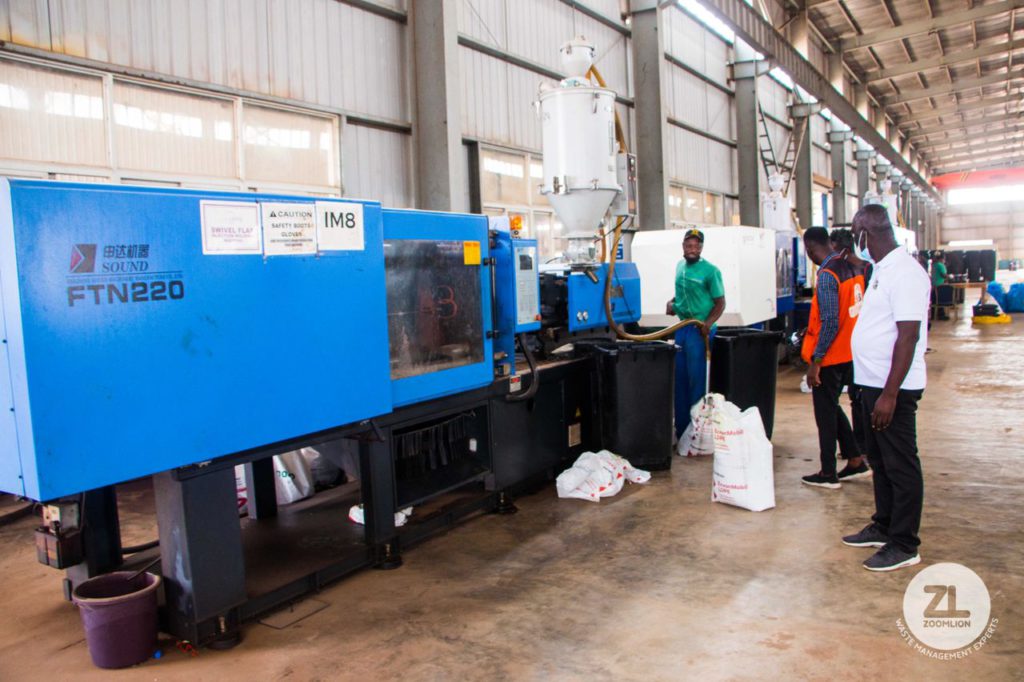 Established in the year 2013, UPPR is one of the leading producers of top quality injection moulded waste bins in the West African sub-region.
According to him, UPPR also recycles waste plastics and turn them into useful items for domestic use.
He used the opportunity to call for support from both the government and other corporate bodies to enable them expand, and help curb the plastic waste menace in the country.
"We want to process PET bottles on a large scale but we also need funds and support from Government, our activities can go a long way to solve the plastic pollution menace in the country," he added.
Welcoming the press to the company, the Head of Administration of UPPR, Mrs. Isabella Gyau Orhin, said the company supports the United Nations in its quest to build sustainable cities and communities as stated in the Sustainable Development Goals number 11 as well as goals numbers 14 and 15 which talks about 'Life under water' and "Life on land respectively.
This can easily apply to plastic pollution on land and in the sea.
"We also believe in the President's vision of making Accra a cleaner city in Africa," she said adding, "UPPR has since its seek to rid the cities and communities of filth by processing used plastics and adding value to them and turning them into other usable household and industrial products," she added.
She also said the company operates a buy back centre at its premsies and has been processing PET or water bottles for export in recent times.
"We must say that although plastics have become a nuisance in some coastal communities among other places, they could help the economy if we look into the area of recycling and offer a helping hand to companies involved," Mrs. Orhin said.


Source link
Everything about CCTU female student found dead without her private part
– Advertisement –

The Central Region Police are probing the circumstances surrounding the death of a level 300 student from the Cape Coast Technical University at OLA Estate in Cape Coast on Friday night.
Nana Ama Clark's body was discovered minus her private parts in a pool of blood.
Around 9:00 p.m. on Friday, police received information that a female adult had been discovered dead by the roadside at OLA Estate, near the OLA College of Education in Cape Coast.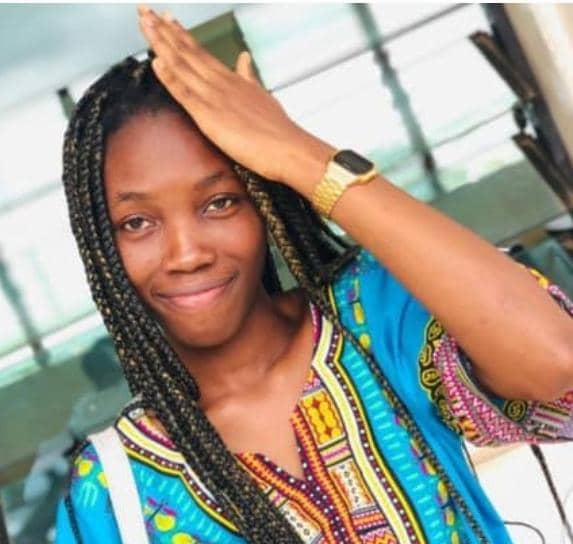 According to the police, they arrived at the scene and discovered the body of an unknown woman, aged around 24, lying naked with her private part 'vagina' chopped off and bruises all over her body.
Residents in the region are outraged by the incident and are pleading with the police to apprehend and prosecute the offenders.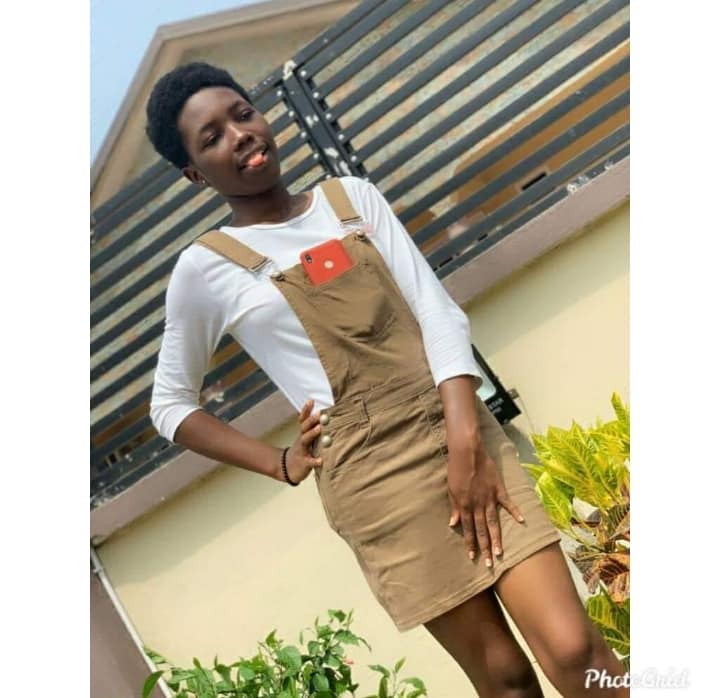 Residents ruled out the possibility that the 24-year-old was killed by a hit-and-run vehicle. Residents claim that the circumstantial evidence does not support an accident but rather a skillfully coordinated scheme, even before the police finish their investigations.
Residents of OLA Estate are also requesting that the Cape Coast Metropolitan Assembly repair the area's broken street lights.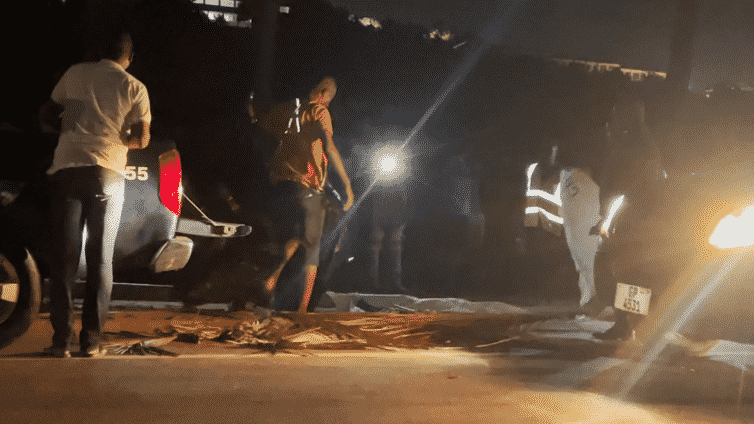 The entire OLA-Bakaano section, where the event occurred, is completely dark at night, and neighbours believe that the darkness encourages criminals to commit such crimes.


Source link
Found out my 'rich' husband is washing bay attendant
– Advertisement –

A lady has shared her doubts after finding out her supposed rich husband is a washing bay attendant.
According to her, her shock stemmed from the fact that her husband never revealed his true identity to here until after marriage.
In a Facebook post, the lady had intimated that she had thought his husband was a rich businessman based on the money he flaunted during the dating stage.
She is in shock and perplexed as to whether to continue with the relationship or not.
"HELP! I am 25years old. I have been married for 4 months now but I have really regretted it and I need your help.
Before I married my husband, he used to bring all sought of cars to visit me at my house and when I asked about the job he does, he told me that he is a car dealer.
Just 3 months after our marriage, I got to know that he works at a car washing bay. So the cars he brought to show to me were cars that were left for them to wash at the washing bay. How could he lie to me like that? How can I trust him in this marriage? The most painful part is that I am a graduate and I just got to know that he is not a graduate.
Please help me because I am very confused."


Source link
AMVCA8: Full List Of Winners
– Advertisement –

This is the full list of winners at the eighth edition of the Africa Magic Viewers' Choice Awards 8 (AMVCA8):
BEST SUPPORTING ACTOR IN MOVIE OR TV SERIES – "Jankariwo" (Odunlade Adekola)
BEST ACTRESS IN A DRAMA (MOVIE/TV SERIES) – "The Rattlesnake – The Ahanna Story" (Osas Ighodaro)
BEST ACTRESS IN A  COMEDY (MOVIE/TV SERIES) – "Omo Ghetto -The Saga" (Funke Akindele)
BEST ACTOR IN A DRAMA (MOVIE/TV SERIES) – "The Rattlesnake – The Ahanna Story" (Stan Nze)
BEST ACTOR IN A COMEDY (MOVIE/TV SERIES) – "Dwindle" (Broda Shaggi/Samuel Perry)
BEST SHORT FILM OR ONLINE VIDEO – "I Am The Prostitute Mama Described" (Taiwo Ogunnimo)
BEST ONLINE SOCIAL CONTENT CREATOR – "Mr Funny" (Oga Sabinus)
BEST DIRECTOR/PRODUCER MOVIE – "The Rattlesnake – The Ahanna Story" – Ramsey Nouah
BEST INDIGENOUS LANGUAGE MOVIE OR TV SERIES (HAUSA) – "Voiceless" (Rogers Ofime)
BEST AFRICA MAGIC ORIGINAL COMEDY SERIES – "The Johnsons" (Rogers Ofime)
BEST AFRICA MAGIC ORIGINAL DRAMA SERIES – "The Rishantes" (Dimbo Atiya)
BEST SUPPORTING ACTRESS IN MOVIE OR TV SERIES – "Country Hard" (Owowunmi Dada)
BEST ART DIRECTOR MOVIE OR TV SERIES – "Amina" (Tunji Afolayan)
BEST MOVIE SOUTHERN AFRICA – "Hairabeb" (Dantagos Jimmy – Melani)
BEST LIGHTING DESIGNER IN A MOVIE OR TV SERIES – "Nneke The Pretty Serpent" (Mathew Yusuf)
BEST DOCUMENTARY – "If Objects Could Speak" (Saitabao Kaiyare)
BEST SOUND EDITOR MOVIE OR TV SERIES – "Amina" (Jim Lively)
BEST MAKE UP CATEGORY – "Omo Ghetto [The Saga] (Balogun Abiodun)
BEST SOUND TRACK MOVIE OR TV SERIES – Gold Coast Lounge (Pascal Aka & Raquel)
BEST TELEVISION SERIES DRAMA OR COMEDY – "The Mystic River" (Rogeras Ofime)
BEST INDIGENOUS LANGUAGE MOVIE OR TV SERIES (SWAHILI) – "Obambo" (Freddy Feruzi)
BEST INDIGENOUS LANGUAGE MOVIE OR TV SERIES (IGBO)  – "Nne-ka" (Uche Nnanna Maduka)
BEST OVERALL MOVIE – "Amina" (Izu Ojukwu & Okey Ogunjiofor
BEST MULTICHOICE TALENT FACTORY – "Engaito" ( Daisy Masembe)
BEST MOVIE WEST AFRICA – "Collison Course" (Bolanle Austen)
BEST MOVIE EAST AFRICA – "The Girl In The Yellow Jumper" (Morocco Omari)
BEST WRITER IN A MOVIE OR TV SERIES – "Introducing The Kujus" (Manie Oiseomaye)
BEST PICTURE EDITOR – "For Maria Ebun Pataki" (Tunde Apalawo"
BEST CINEMATOGRAPHER – "Rattlesnake – The Ahanna Story" (Muhammed Atta Ahmed)
BEST INDIGENOUS LANGUAGE MOVIE OR TV SERIES – YORUBA – "Alaise" (David Akande)
BEST COSTUME DESIGNER MOVIE OR TV SERIES – "Amina" (Millicent T. Jack)


Source link