UMB is focused on building its SME portfolio and digital-first positioning – CEO – Citi Business News
The Chief Executive Officer of the Universal Merchant Bank (UMB) Nana Dwemoh Benneh says the bank is focused on building a strong Small and Medium-Sized enterprises portfolio while making inroads into becoming one of the leading digital-first banks in the country.
The remarks come as the bank celebrates its 50th anniversary. Universal Merchant Bank (UMB) opened its doors to the public in 1972, as a policy bank established by the state, and has gone on to pioneer new initiatives in corporate and merchant banking in Ghana, including the deepening of the culture of capital markets in Ghana.
In an interview with Citi Business News on the prospects for the future, Mr. Nana Dwemoh Benneh said the UMB team is clear on where it wants to take the bank in the coming years.
"Our very dynamic and enthusiastic team has spent a lot of time trying to decide on the future it wants to build and we are very clear in our minds on what we want to do. UMB has a very strong corporate heritage and a strong portfolio of corporates. We want to build a strong SME portfolio, so we are an SME-focused bank."
"We also want to become a digital-first bank. And digital-first for us is both in and out. How do we digitize our operations inside so that we offer seamless services to the customers and how do we also offer the kind of digital services that our clients are asking for? If we are able to do these two things, that is build a very significant SME portfolio and make inroads into becoming a digital-first bank, then we will be satisfied. Also, we want our SpeedApp to become a significant sub-brand that attracts particularly the youth and our retail customers," he added.


Source link
AGRA president Dr Agnes Kalibata appointed to high-profile Climate Overshoot Commission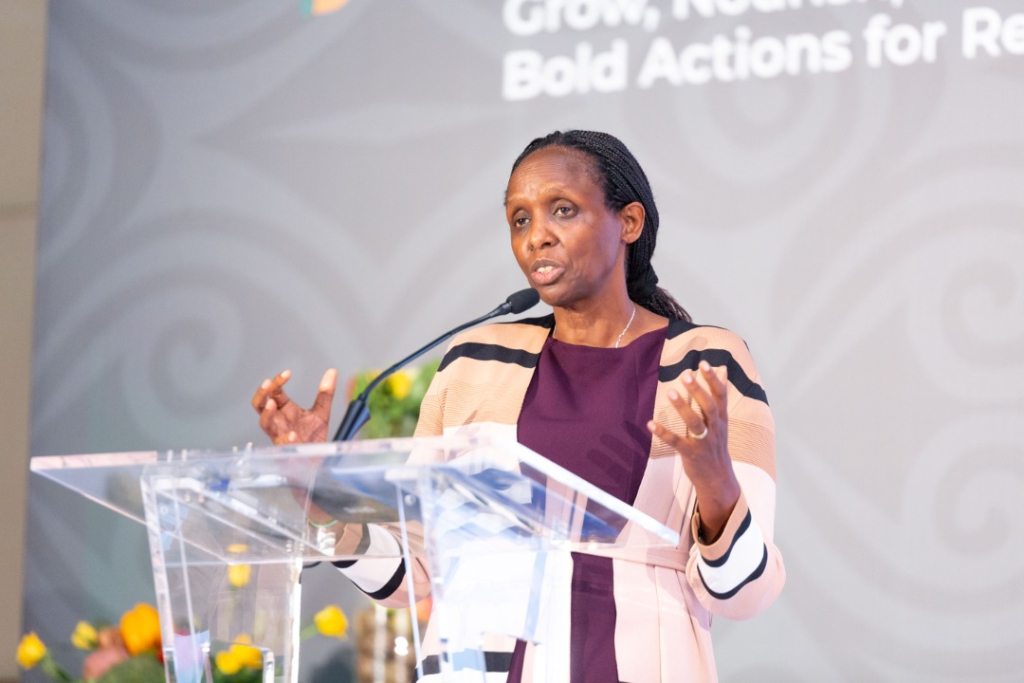 President of the Alliance for a Green Revolution in Africa (AGRA) Dr. Agnes Kalibata
The President of Alliance for a Green Revolution in Africa (AGRA), Dr Agnes Kalibata, has been selected as one of 16 eminent members of the Climate Overshoot Commission.
She joins former heads of government, national ministers, environmental leaders, and high-level international officials, who will evaluate additional approaches for reducing the climate risks of overshoot in an integrated way.
The Climate Overshoot Commission was formed upon the realization that global warming is fast approaching the 1.5 degrees Celsius goal of the Paris Agreement, and an 'overshoot' of that goal is likely within the next decade.
The Commission, which is chaired by former World Trade Organisation Director-General Pascal Lamy, will balance the potential, costs and risks of enhanced adaptation, carbon dioxide removal, and sunlight reflection against the serious impacts of a warming world.
The commissioners will meet six times over the next fifteen months – starting in Italy, New York and Egypt – to prepare a strategy that will be unveiled before the UN Climate Change Conference (COP28) of 2023. The expected strategy will be evidence-based, just, and promote equitable approaches for reducing risk in a dangerously warming world.
"Rising global temperatures are already creating challenges for global food systems. Africa's smallholder farmers are facing adverse consequences as a result of fluctuating weather patterns. We are seeing this in droughts, floods, mudslides, and pest attacks across Africa.
"This Commission brings together leaders to work together in advocating for action that can prevent climate overshoot and develop appropriate response strategies to reverse global warming and limit the impacts of worsening climate change," said Dr Kalibata, who served as the UN Secretary General's Special Envoy for the UN Food Systems Summit in 2021.
Dr Kalibata brings to the Commission a wealth of experience from her involvement in agricultural and food systems, both as a successful minister of agriculture (Rwanda) and as the leader of AGRA.
In both these roles and many others, she has led the development of strategies enabling farmers to adapt to the vagaries of climate change and mitigating further damage.  
Her contribution to finding global solutions to end hunger has seen her win numerous awards and international recognition, including the prestigious Africa Food Prize, an honourary doctorate from the University of Liège, and the National Academy of Sciences' Public Welfare Medal, amongst many others.


Source link
Promote dialogue and synergies for trade transformation – GEPA
Countries within the West African Region have been entreated to promote dialogue and synergies among each other to ensure trade transformation.
According to the Chief Executive Officer for the Ghana Export Promotion Authority (GEPA), Dr. Afua Asabea Asare, this will aid in increasing access to regional and international markets and create better linkages among selected value chain actors.
Speaking at the second Annual General Meeting of the Economic Community of West African States' (ECOWAS) Trade Promotion Organisation Network she urged countries within the region to play a pivotal roles to benefit from the African Continental Free Trade Area.
Dr. Asabea Asare further urged member-states to work collectively to achieve such feat and promote trade within the sub region.
"We think that with the existing blocs like ECOWAS, if we are to make a little effort to make trading easy in our small corner it will be very easy for us. We need to work together and strengthen our trading activities to take advantage of the African Continental Free Trade Area" She said.
President for the Trade Promotion Organization Network, Dr. Ezra Yakusak, said in the quest for the region to take advantage of the African Continental Free Trade Area, the organisation will embark on sensitisation programmes for trades and other exporters within the region.
"We are going to achieve this by a sensitisation programme and organise other advocacy programmes and capacity building programmes for both exporters and other associations. The AfCFTA is set up for Africans and there is the need for us to take it seriously", he said.
The Trade Promotion Organisations Network is set to improve the regional value chain and transform economies in West Africa through trade activities.
The ECOWAS Trade Promotion Organisation (TPO) Network is a public-sector led entity and will work in partnership with the ECOWAS commission to drive inclusive trade development initiatives within West Africa and beyond.


Source link
ActionAid Ghana appoints John Nkaw as Country Director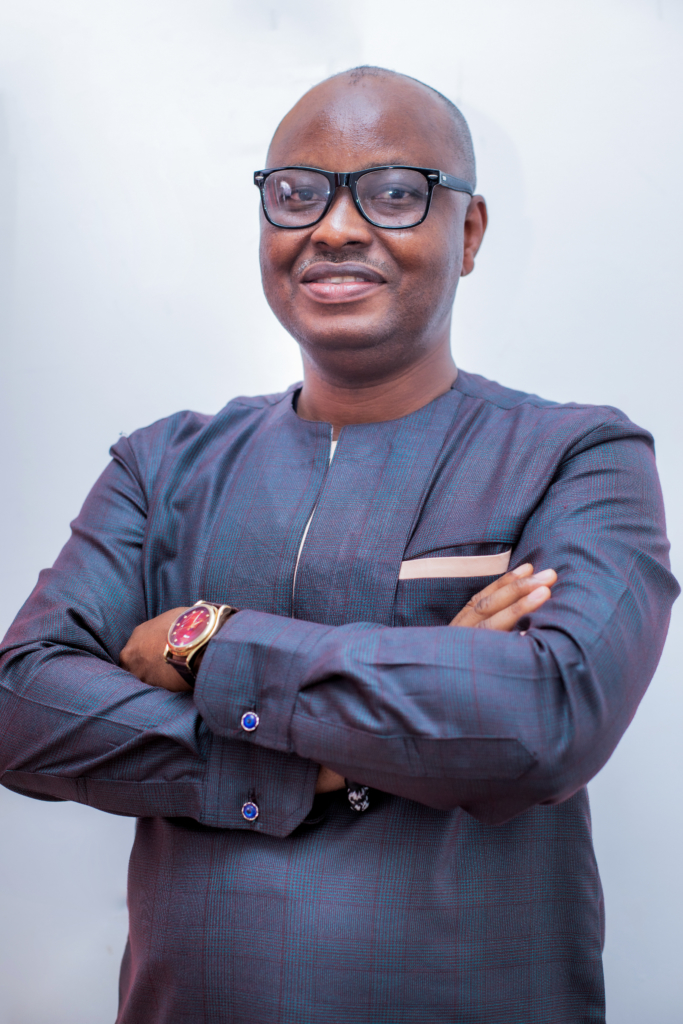 ActionAid Ghana has appointed John Nkaw as Country Director effective 1st May, 2022.
Until his recent appointment as Country Director, John Nkaw served as Head of Programmes, Campaigns and Innovation and Interim Country Director.
He succeeds Sumaila Abdul-Rahman who resigned from office in August, 2021. In his new role, John Nkaw will lead the work of ActionAid Ghana by coordinating the work and strengthening its partnerships to ensure greater positive impact of programme interventions on the lives and livelihoods of people living in poverty.
He joined ActionAid Ghana in March 2019 as the Head of Programmes and served as Interim Country Director from September 2021 to April 2022.
As Interim Country Director, Mr. Nkaw was responsible for overseeing the overall management of the organisation from the operational and strategic perspectives.
He coordinated programme planning, implementation, review/monitoring and evaluation exercises.
Mr. Nkaw ensured that programme interventions are relevant to the aspirations of the poor for maximum positive impact on their lives and livelihoods. Mr. Nkaw was selected through a rigorous and highly competitive process.
"We expect him to deliver and have no doubt that he will with the support of staff, partners and all other stakeholders", a statement from the civil society organisation stated.
Prior to joining ActionAid Ghana, John had worked with Oxfam Ghana, SEND Foundation of West Africa (Now SEND Ghana), USAID Partnership for Education: Evaluating Systems, and the Ghana Aid Effectiveness Forum (AEF).
Mr. Nkaw holds a Bachelor of Arts in Sociology with Political Science, Master of Arts in Development Studies from the University of Ghana, and Master of Public Administration in Public Policy from University of Texas at Austin.
 ActionAid Ghana (AAG) is an affiliate of ActionAid, a global justice Federation working to achieve social justice, gender equality and poverty eradication.


Source link