Gov't, stakeholders to meet over possible fuel price cuts – Oppong Nkrumah – Citi Business News
Fuel consumers in Ghana may soon experience some relief with regard to the skyrocketing prices of petroleum products as the government seeks to engage with various stakeholders on possible cuts in some margins and levies on the price build-up.
Information Minister, Kojo Oppong Nkrumah, who made the announcement at the Citi Breakfast on Monday said the meeting will include oil marketing companies and bulk oil distributors.
"For the causes of the petroleum price hikes, there are two parts to it. First, we need to have an honest conversation about the causes of the petroleum price hikes globally, and then we need to also be honest with ourselves about what we can all do to contain the situation. Here I'm speaking to [my fellow] politicians. We all need to be honest with the impact of the global petroleum situation on the local market. Though it may have a huge effect, there is some truth we need to tell ourselves that it is not as though there is some wicked agenda in Ghana."
"But also, even, while admitting the difficulties, the government cannot also throw its hands in the air and say it is because of a global situation. So what can government and other stakeholders do? Government has imposed levies on petroleum; levies which go into the entire fiscal framework, and every pesewa on petroleum go to add to total domestic revenue, which is not enough."
He said the government is already cutting down on the expenses it makes from the revenue it gets from petroleum taxes.
The Information Minister further said the government is also willing to reduce further its expenses in a bid to cushion Ghanaians against fuel price hikes.
"There is a legitimate question; can government cut any further on its revenues that are coming from petroleum? What about the margins that accrue to BDCs and OMCs? Can those margins be dealt with in any way? In terms of hard currency availability, to the importers, can anything be done about that? In terms of the sources of refined products…can there be some policy discussions on amending those sources so that the cumulative effect is that, impact on the Ghanaian pump price is mitigated? All the cuts are on the table. The president has given some instructions. As of now, I'm sure some discussions are ongoing. Government has indications on what it will prefer, and it is putting those indications on the table. But you need the partnership of the BDCs, OMCs, banks among others to achieve significant impact."
He said government and the stakeholders will have in mind the global situation of fuel while discussing the way forward.
"The total levies come up to one cedi ninety pesewas. If you took it down, the amount as a percentage of the price build-up maybe not be that significant. If the global situation keeps going the way it is going, it may not mean much at the pump prices. So you want to examine the full continuum of issues, so that when you finally crystallize….then you can actually achieve more impact no matter what happens on the international scene," the Minister added.
Oppong Nkrumah told Bernard Avle on the Citi Breakfast Show that, after the meeting, "I suspect that maybe the Finance [Minister] and Energy [Minister] may speak together on matters of fuel [this week]."
Akufo-Addo approves measures to 'revive' economy; Ofori-Atta to address Ghanaians
According to the Ministry of Information in a statement issued on Monday, March 21, 2022, the Minister of Finance, Ken Ofori-Atta, will later this week brief Ghanaians on measures the government seeks to implement to address current economic challenges.
It also disclosed that President Nana Addo Dankwa Akufo-Addo has approved a number of "far-reaching measures" aimed at mitigating the depreciation of the Cedi, ensuring expenditure discipline, and providing relief in the face of global fuel price hikes and inflation as well as ensuring that priority programs meant to grow the economy are protected.
"The Finance Minister, Ken Ofori-Atta will later this week provide the details of measures after consultations with key social and economic stakeholders."
"Government appreciates the efforts of all who contributed to a successful retreat and looks forward to the support of all Ghanaians in implementing the agreed measures."
Fuel prices and the rising cost of living
Prices of petroleum products have skyrocketed within the last few days. Diesel is currently selling between GH¢10 and GH¢11 per litre, while the price of petrol has crossed the GH¢9 mark at some Oil Marketing Companies.
This has led to an upsurge in general prices. A recent report released by the Ghana Statistical Service noted that petroleum and food prices are the major driving forces of inflation in Ghana in recent times.
Transport operators are also proposing to increase fares by 20% following the rise in fuel prices after they last increased fares in February this year.


Source link
Court grants out of court settlement for Newmont
A Sunyani High Court presided over by Justice Douglas Seidu has granted an out of court settlement to the chiefs and people of some five Ahafo North communities after members took Newmont Ghana Gold Limited (NGGL) to court for allegedly failing to comply with regulatory requirements in compensation processes and rejecting the preferred expert of the communities.
Disgruntled farmers in the Tano North District of the Ahafo Region who filed the application on 29th April, 2022 were seeking an order of interim injunction restraining the defendant (Newmont) from undertaking compensation valuations relative to the lands at Afrisipa and Yamfo in the Ahafo Region.
The court granted the out-of-court settlement request after hearing a plea from the paramount chief of the Yamfo traditional area, Nana Ansah Adu Baah II, on behalf of the other chiefs. The chiefs were given until June 3 to settle the case amicably and report back.
Nana Adu Baah II, who was also in court, told JoyNews that a meeting between the two parties will be set up quickly in order to settle the dispute peacefully.
He noted "We will arrange a meeting between Newmont and members of the five communities for them to voice out what worries them, in court if somebody is representing you, he may say something which even you don't like it, so they will get the chance to voice out their worries for Newmont to respond, I want to tell them to take it cool and wait for the outcome."
He advised citizens to be calm while the committee deliberates, saying that the conclusion would be communicated to all parties via their lawyers.
Many of the farmers' farm fields and properties have been destroyed, according to the farmers, yet the firm seemed unconcerned about their condition…
The irate farmers, who numbered more than 200 and were wearing in red headgears and armbands, claimed that a substantial number of their members had been bullied and mistreated on their farms by officers of the NGGL and the EPA and had yet to get compensation.
The farmers are members of the Ahafo North Property Owners and Farmers Association, which is made up of local farmers from the five Newmont North Ahafo mine-take settlements of Yamfo, Susuanso, Afrisipakrom, Techire, and Adrobaa.
Ali Baba Mohammed, the farmers' leader, said that taking the issue out of court is not a concern for them, but that the proper thing should be done.
He claims that since taking over, NGGL has damaged a number of farm areas without following the proper procedures or paying adequate compensation, which they find alarming.
"What made us to bring the case to court is that Newmont did not declare moratorium but yet still they're telling us that there's a moratorium, so nobody should continue any work and we have not been paid, in terms of negotiation everything is not just fair to us," he said.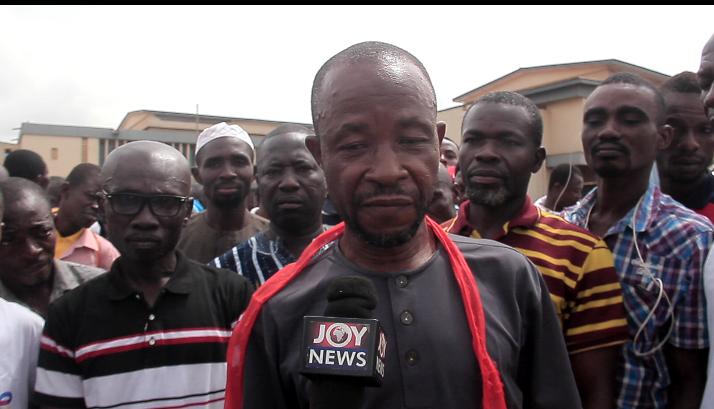 Mr. Mohammed stated that if actions to compensate them are not implemented, they will continue to put pressure on the mining firm until it does the right thing.
"Newmont is coming to work with the farmers and community members, therefore they should be careful not to do anything bad to the community, else they will never get their peace to work in our various communities," he indicated.
Attempts to contact Newmont Ghana Gold Limited have been futile.


Source link
We are committed to investing more in Ghana – MTN Group CEO
MTN has given the firm assurance of investing more in Ghana despite the current economic environment. Speaking at a media engagement in Accra, visiting Group Chief Executive of MTN, Ralph Mupita noted that they have taken this decision because of the role of Ghana in the group and returns on its investments.
He added that "we want to have a sustained investment program so that in a market like Ghana, every Ghanaian has the capacity to enjoy the benefits of modern connected life and we are not changing view."
"So if we are true to that vision, then we must sustain the CAPEX and therefore we are not going to review that commitment when it comes to investment in Ghana," he explained.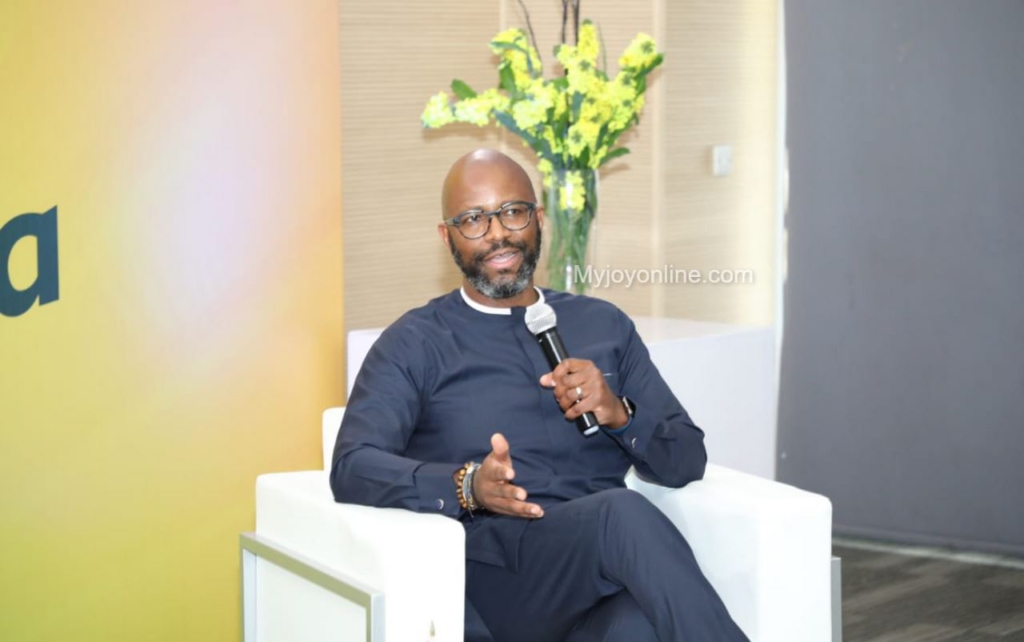 There are fears that due to the current challenges facing the economy which have resulted in inflation hitting a record 23.6 percent in April and increasing taxes on the company's operations, MTN might have reviewed its Capital Expenditure.    
But the Group Chief Executive of MTN, noted that it is committed to aligning itself to programme like the Ghana Cares initiative by the government of Ghana.
MTN and the E-Levy
On the tax on Electronic Transfers popularly known as E-Levy, the Group Chief Executive noted that, for now, MTN sees it as burden-sharing with Government in terms of addressing the current challenges facing the economy.
Some were also looking forward to seeing whether the introduction of the tax has affected MTN.
Mr Mupita, however, noted that it will only be able to give accurate data on these matters in six months' time.
Localization of MTN 
The Group Chief Executive of MTN noted that they are committed to increasing the stake that Ghanaians can hold when it comes to the issued shares of MTN Ghana.
MTN, in 2018, started with about 12.5 percent of the issued shares to the public
"It currently stands at around 23.7 percent and we are looking at about 30 percent and we have made a lot of progress on that, 30 is the target and that is the commitment as Group."
The Group CEO added that as a company "we want more and more Ghanaians to enjoy and participate in the economic success of Ghanaians and the business."


Source link
We'll be in 'dumsor' if new capacity generation contract is not signed within 4 years – Kweku Awotwi
Board Chairman of United Bank for Africa (UBA)-Ghana and former Volta River Authority CEO has urged the government to sign a new power generation agreement to prevent possible power crises and outages.
Kweku Andoh Awotwi said this must be done in the next three to four years.
He disclosed that the country has a total installed capacity of 5,000 megawatts, of which he said only 4,000 are available.
The former Volta River Authority (VRA) Chief Executive Officer (CEO) made this known on the second edition of the Joy Change-Speakers Series on Saturday, May 21.
According to him, the country uses 150 to 200 megawatts yearly and for that matter, a new generation capacity contract needs to be signed.
"Lately, many people have been complaining that there is dumsor; even though really, there isn't any dumsor in the transmission and distribution space. Then, of course the SEOs have also presented tariff increases of over 100% in certain cases but what I found this week was a headline that said the head of the IPPs is saying they are owed close a billion-dollar."
"So you ask yourself; things are okay, Ghana has an installed capacity of over 5,000 megawatts but if you look through the reports, only about 4,000 is available, and already, we are using somewhere between 150 and 200 megawatts a year in terms of using up that capacity that we have.
"What that means is that, in three to four years' time, we will be over 4,000 megawatts and if we don't sign new capacity, we will get the dumsor that we are all so worried about," he warned.
The Institute for Energy Security (IES) has also made a similar call.
According to the IES, a careful study of the current generation capacity shows that demand for power will soon overtake supply, creating a shortfall.
"The existing generation capacity we have is less than 4,500 megawatts and going forward, demand will increase yet installed capacity as we see will be the same until it is upped with some form of urgency," the Executive Director of IES, Nana Amoasi VII said in a JoyNews interview.
Meanwhile, the Deputy Energy Minister, Andrew Egyapa Mercer, has dismissed suggestions the country may be returning to the days of erratic power supply anytime soon.
The Deputy Energy Minister explained that the government has engaged Independent Power Producers (IPPs) for additional power capacity to be added to the current power generation efforts.
"I do not foresee that we are going to have dumsor anytime soon. I do not foresee that the conversations that are actually ongoing today will lead to dumsor anytime within the foreseeable future.
"As I indicated, the Energy Commission has a demand forecast system that projects additional power generation that the government from time to time ought to add to the generation mix," he also said in a JoyNews interview.


Source link