Event vending industry confident of a rebound as COVID-19 vaccines prove effective – Citi Business News
The Event Vendors Association of Ghana says as the COVID-19 vaccines continue to prove to be effective, it is confident that its members will be able to bounce back this year.
Speaking to Citi Business News, the President of the Association, Kate Hassan, was optimistic that event organisers would soon be able to make up for their losses since the outbreak.
"Things are getting better with their vaccines in place and everything, and we are really understanding how the pandemic works and how the corona works, it's getting much better. We are being appraised on what to do and what not to do, so it's getting better, and we are looking forward to a brighter future and a strong industry."
The Vice President of EVAG, Cee Kudjoe, also urged her colleagues not to relax on insisting on the COVID-19 protocols at their various events to prevent another spike of the virus.
Some executives of EVAG spoke to Citi Business News on the sidelines of the launch of the Ghana Event Industry Conference (GEIC) 2022.
The outbreak of the COVID-19 pandemic led to the introduction of some restrictions that were detrimental to various industries including the hospitality and tourism sector.
President Akufo-Addo on March 15, 2020, banned all public gatherings, in his eighth televised broadcast to curb the spread of Covid-19 in the country.
The ban was further extended until the end of May 2020.
The Event Vendors Association of Ghana was one of the groups of businesses that had bemoaned the massive effect of the ban on their business.
The group was particularly concerned about its members and clients who had already invested heavily in events scheduled for the period.
But with the nationwide rollout of the jabs, coupled with the easing of some of these restrictions, things are gradually returning to normal.


Source link
6th CEOs Summit to focus on Digital Leadership -CEOs Network
The concerns of Digital Leadership for the Digital economy will be a critical subject matter for conversation among about 500 Chief Executives that will be attending this year's CEOs summit in Accra.
At a short ceremony to lunch the event, Chief Executive of the CEOs Network, Ernest Egyir, hinted that the country has been moving towards a Digital transformation and there's the need for Leadership that will deal with challenges of the 21st century business environment.
He has also charged government to take a critical look at difficulties facing businesses in the Ease of Doing Business reports.
"We remain committed to creating an enabling environment for the conduct of business in Ghana. Our call to action at the Summit this year is for the passage of an Ease of Doing Business and Anti-Red tape Act. The passage of an Ease of Doing Business and Anti-Red tape Act is the way to eliminate rigid conformity to procedures and requirements in government service which only creates redundancy and bureaucracy. Such legislation will require government agencies to promote transparency in their services to the public by improving efficiency and reducing bureaucratic practices.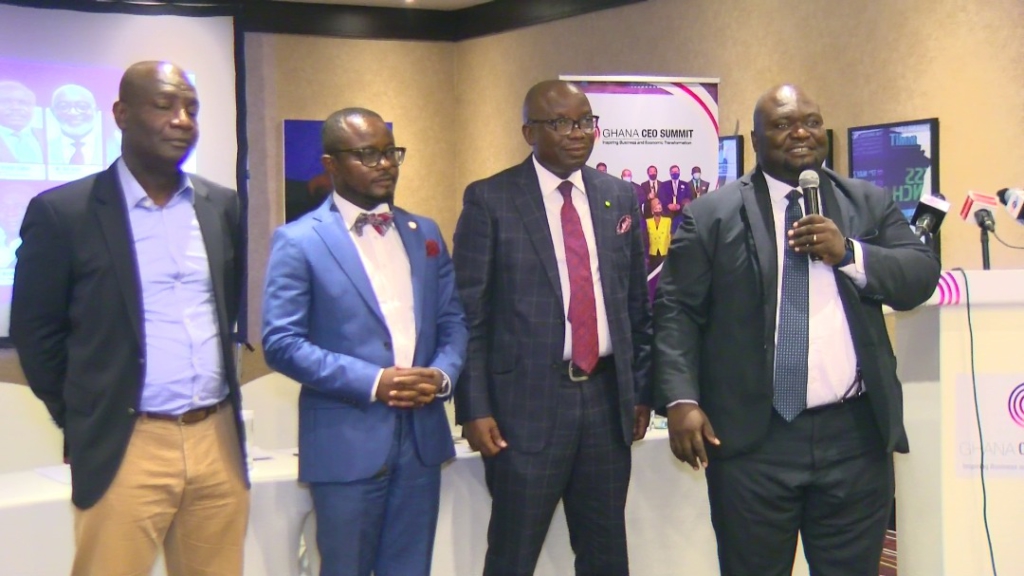 The summit will as usual have plenary sessions on numerous areas related to the theme. Notable CEO's and industry giants, both local and international will also share their expert insights on topics related to the theme for the benefit of participants" he said.
The Ghana CEO Summit is the foremost business conference for decision makers, CEOs, investors, director generals, governors, ambassadors, executive chairs, advisors, managing directors, country directors, ministers, consultants and Policy Makers.
The Summit is committed to unlocking Ghana and West Africa's economic potential by offering concrete, innovative and actionable solutions, championing private-sector led growth, leading discussions around innovative public policies and best growth-oriented business practices to help the country move forward, build resilient companies and outstanding CEOs.
This year's edition of the CEO Summit is the sixth edition of since the launch of the initiative in 2016, and is under the theme; "Digital leadership for the digital economy: leading digital business & government transformation. A private-public sector CEO dialogue & learning".
Speaking on behalf of the Ghana Investment Promotion Council CEO, Head of Communication at the GIPC, Charles Opoku pledged the support of the agency to the summit since it has been a successful platform for many businesses to engage.
According to him, the event has been able to make business registration easier for potential investors since its inception.
The event is slated for 30th May this year 2022 with Deloitte Ghana as Knowledge partners.
Country Manager for Deloitte Daniel Owusu explains that the auditing and consultancy firm will be driving some conversations on the topics for discussion at the summit.


Source link
Some business owners express worry about negative impact of inflation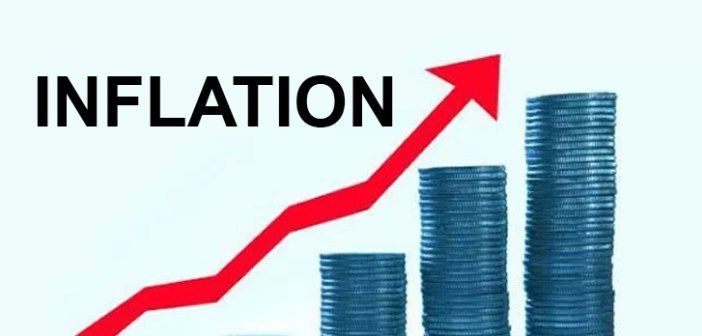 Some Ghanaian businesses have expressed concern over the current economic situation and how it is impacting businesses in the country.
According to them, factors such as the exchange rate of the cedi, inflation, and levies imposed on imported products are all factors affecting their businesses.
During an interaction with co-hosts of the Super Morning Show, Winston Amoah and Kojo Yankson, on Tuesday, Director of Sales and Marketing at Macland, Anthony Macosby Osei-Bonsu, and Shirley Naa Kowah, a caterer, expressed the fear that their outfits may run out of business if nothing is done about the situation.
Macland is a company that sells computers, laptops, tablets, and software, among others.
"We import the product from the manufacturers abroad, but even though the price in dollar terms is still the same, the exchange rate continues to depreciate. As of March this year, we were buying the dollar close to 9 cedis compared to November when it was 5.9 so we have to spend more cedis to get the dollars so that we can import," Mr Osei-Bonsu.
He added that this significantly affects their business since they are compelled to increase the prices of the appliances which in turn affects how many products are purchased.
"When we are bringing the things into the country, the levies and the charges at the port are also contributory factors and we are also supposed to sell the product at a VAT rate of 19%. At the end of the day, your profit margin has totally gone and customers continue to complain about the prices of the products. We are really suffering," he said, expressing the hope that "the economic situation does not completely take us out of business."
The discussion centered on inflation and how it is impacting businesses.
The other guest on the show, Shirley Naa Kowah, lamented over a dip in her business due to the current economic situation, stressing that most people are no longer patronising her services.
"The economy has affected our business. A lot of people will like to cook at home, they don't want to contract caterers anymore. I am not losing money, but I am not making much profit as I expected," she stated.


Source link
Ghanaian farmers should have the choice to grow GMOs – WACCI Founding Director
The founding director of the West Africa Center for Crop Improvement (WACCI) at the University of Ghana says farmers should have the choice to grow genetically modified organisms (GMOs) if they want to.
Prof Eric Danquah said with the challenges facing agriculture, efforts need to be made to improve upon food production using science and technology.
"Give farmers in Ghana a free choice to select and adopt crops developed through modern science in plant breeding including the GM technology," he said.
"Farmers are very smart people worldwide. You can fool them once only. No farmer will plant GMOs if they did not have real benefits," he added.
Prof. Danquah was speaking at a science communication workshop in Accra organised by Alliance for Science, WACCI, International Institute for Tropical Agriculture (IITA), and Open Forum on Agricultural Biotechnology (OFAB).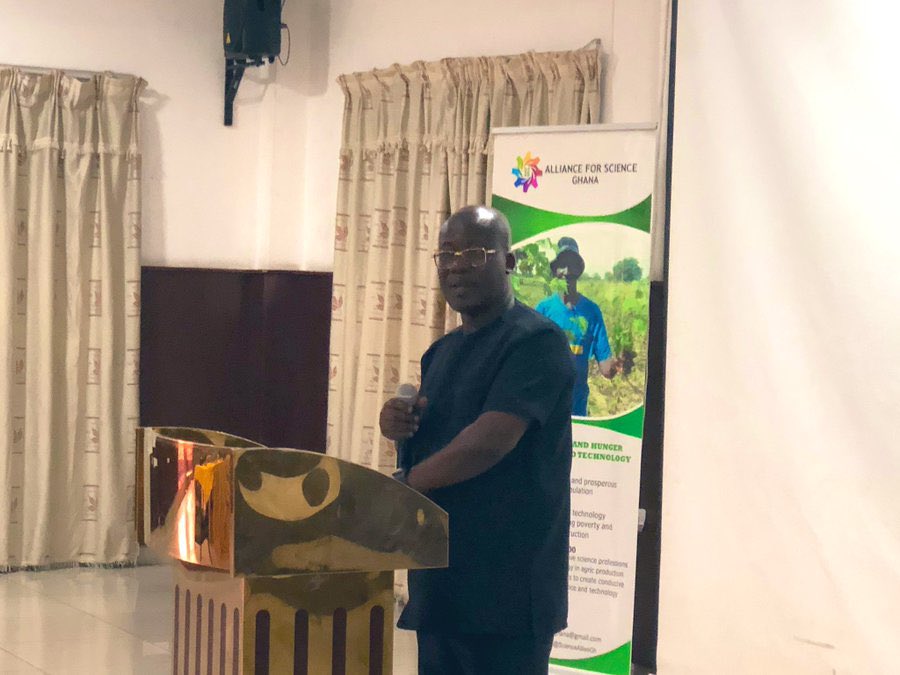 He was speaking on the theme "communication as a tool for science-based evidence in decision making – a case for GMOs."
The 4-day workshop themed, Speaking Science Ghana, brought together senior and junior scientists with academic institutions and research organisations across the country for training on best practices in science communication.
He stated that small-holder farmers deserve the right to choose improved seeds and modern agricultural practices to improve their livelihoods and benefit their families.
"This is justice. Anti-GMO activism has stalled the adoption of genetically engineered crops in many countries, contributing to the perpetuation of unsafe pesticide use, hunger, and poverty," he observed.
"Science-based agriculture can preserve critical indigenous foods, such as cowpea, millet, cassava, and sorghum while reducing the environmental impacts of farming. This is evidence," he noted.
Prof. Danquah observed farmers across the globe are struggling with the devastating impacts of climate change: disrupted rainfall patterns, drought, extreme weather events, pest infestations, plant diseases, crop losses, and hunger.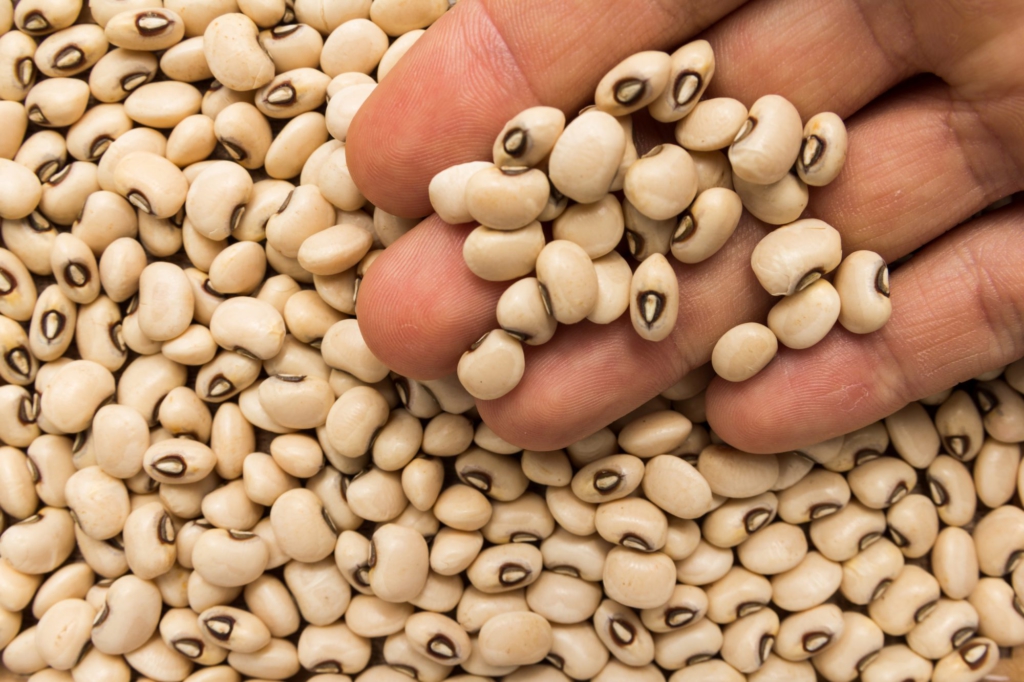 "This is urgency. Better seeds developed through genetic engineering offer hope. Let us not allow regulatory delays to prevent millions of farmers from accessing this life-saving technology," he noted.
"On average, genetically engineered crops have cut chemical pesticide use by 37%, increased crop yields by 22%, boosted farmer profits by 38%, and reduced greenhouse gas emissions equivalent to taking 12 million cars off the road," he added. 
Prof. Danquah said Ghana needs to integrate the rapidly evolving tools of modern biotechnology including genome editing and genomics into crop improvement programmes to make agriculture in Ghana more productive and sustainable.
"I personally interviewed farmers in the Michigan State area when I was a Visiting Fellow at Michigan State University in 2006. They said to me that it was a commonsense decision to grow GMOs.
"We now have reduced significantly, the number of times we spray our crops against pests, our work has become less laborious and also important is the time we now have to be at home more with our families.
"Our wives love us better, they said. The real benefits include reduced pesticide use, more food, more income, preserved soils, and reduced greenhouse gas emissions among others," he said.
"What we are doing today in GMOs is carefully and precisely using information that gives crops their characteristics and changing important characteristics of the crops that feed and clothe us," he observed.


Source link