Kurt Okraku: Nigeria pretend to be big boys but they're our little babies
"It's that time of the year where every Ghanaian will have to stand up and be counted. It's that time of the year where our country's pride is at stake," he told Joy Sports.
"It's that time of the year where Ghana must be at the Mundial, but before we do that, we have a common foe, the Super Eagles of Nigeria. They come across as our little babies, but they pretend to be the big boys."
The first leg is scheduled for Friday, March 25, 2022, at the Baba Yara Stadium in Kumasi, while the second leg will take place on Tuesday, March 29, 2022.
This comes after Nigeria's Sports Minister, Sunday Dare, also said the Super Eagles "will beat the sh*t" out of Ghana.
Speaking to the technical crew of the Super Eagles on Wednesday morning, he noted that Nigeria will not settle for a draw.
"We're not going to play a draw in Ghana, honestly. We'll beat the shit out of them," Dare said in a video that has gone viral.
"These guys should just go out, there's insurance to their next match. There's insurance there and there's insurance here."
Ghana hold a better head-to-head record over their West African rivals and have not lost to Nigeria in over 16 years.


Source link
'Bobolebobo' hitmaker Minister Isaac Sie back with another hit 'Kamale Mulele' (LISTEN)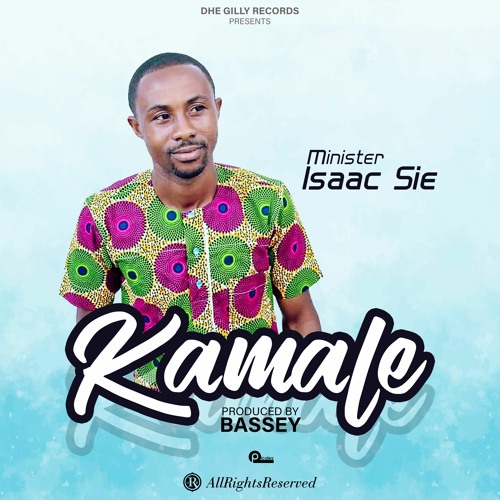 "Kamale Mulele," according to Isaac Sie, means 'God is king,' and it is inspired by the wonderful works of the creator and his kingdom that is about to come.
For Isaac Sei, God has unlimited attributes, and the title of his latest banger is just one of them.
Although the gospel star has been painfully sidelined by prestigious awards schemes in Ghana despite creating hit songs like "Boborebobo," his latest song isn't targeted at any award scheme. However, if it grabs the attention of awards schemes, he won't deny them the honour.
"Award is not the main objective for my latest single, but welcomed if it comes," Isaac Sie disclosed in an interview. The DHE GILLY RECORDS label frontman advised his loyal fans who have been supporting his career and been through the thick and thin with him that they "should look up to God. He is KING!"
The song is available on all digital stores across the globe. Stream the full song below, and don't forget to share your candid views.


Source link
Cannes 2022: Tracey Boakye and Kofi Asamoah dazzle on the red-carpet in France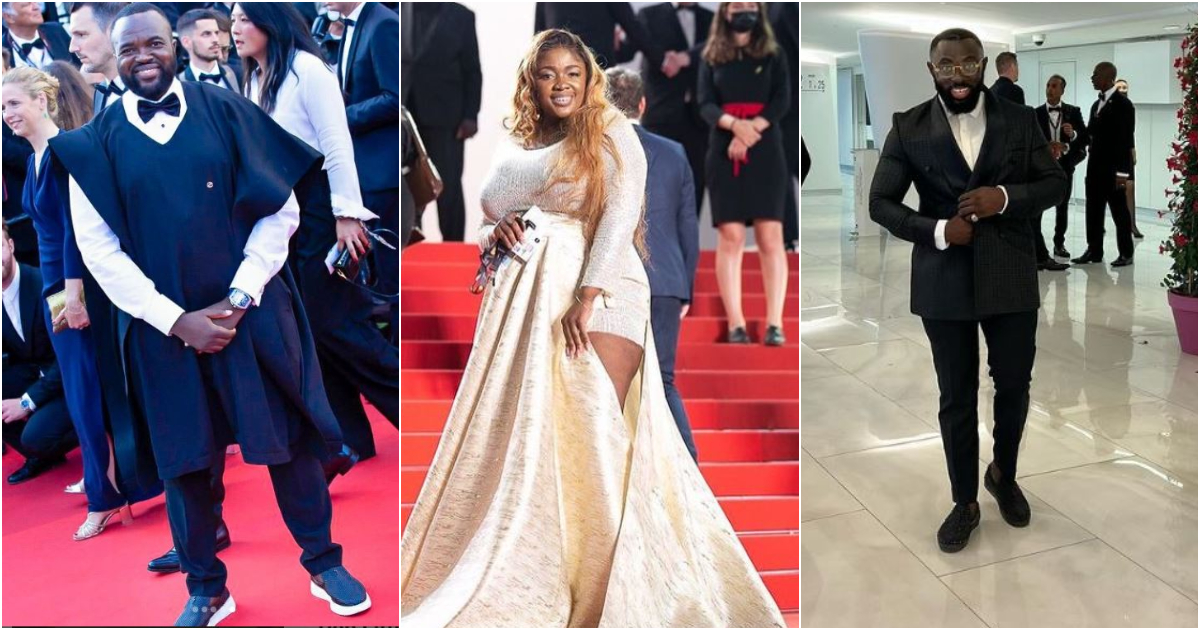 Actress Tracey Boakye looked stunning for her debut appearance at the worlds most revered film festival in France, Cannes. Wearing an Elle Avril voluminous dress.
Kofi Asamoah also did not take it easy with his look. He came out looking dapper in a classic black bespoke tuxedo like a 007 agent. Kofi understood the red carpet culture.
Fred Nuamah also came is with quite an interesting style wearing a white shirt with a black bow-tie and black pants and torched up his style throwing on what seemed like an Agbada on it.
The trio are the only Ghanaians spotted so far at the Cannes Film Festival. This years Cannes festival also featured a tribute to actor Tom Cruise, Whose film Top Gun: Maverick is due to premiere at the festival. The actor won a surprise Palme d'Or award.
Cannes Film Festival has return to its full spectator capacity after the last two editions as a precaution on the COVID-19 restrictions in France.


Source link
Akumaa, Ambulley, Patricia Adepa, named ambassadors of Akwaaba Festival '22
Highlife music lengend, Gyedu Blay Ambulley, Akumaa Mama Zimbi, a famous Ghanaian broadcast journalist; and Patricia Bani, a musician, all in attendance were announced as the ambassadors of this years festival.
This year's Akwaaba Festival seeks to boost the Ghanaian economy by influencing and attracting investors into the country, boosting the confidence of the diaspora in Ghanaian tradition and culture.
Speaking to Mr. Joe Osae, he mentioned that the festival will be a three day event packed with many activities and will show the various facets of the Ghana's tourism and culture.
He also stated that the festival will have a 'Wear Ghana' fashion show as well as a 'Miss Akwaaba' pageant show which will see the winner represent Ghana on the Miss Akwaaba world stage.
Mr Osae urged Ghanaians to show interest in the project and support it for the country's benefit and also called on local traders who produce in Ghana-made goods to be a part of it.
"We need to come together and make the Akwaaba Festival celebration a big success. I want everyone who is getting ready to come on board to help promote the festival to know that you are supporting a worthy cause," Mr Osae asserted.
The event is under the auspices of the Ministry of Tourism, Arts and Culture; the Ministry of Foreign Affairs and Regional Integration; the Ministry of Trade and Industry; the Ghana Tourism Authority; the National Commission on Culture; and the National Theatre Executive Board, the event will receive a keynote address from Dr. Awal Mohammed.


Source link