Redevelopment of Accra Psychiatric Hospital to begin September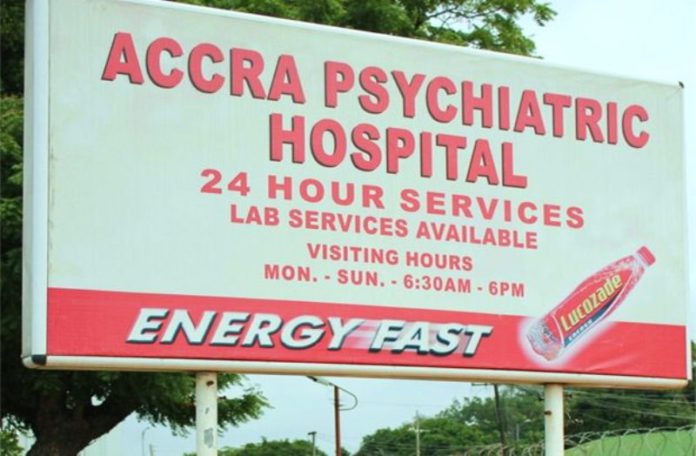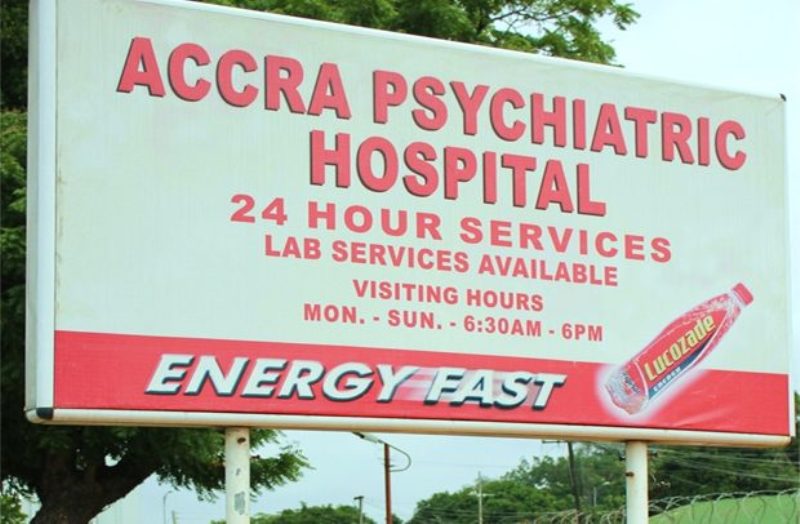 A redevelopment project at the Accra Psychiatric Hospital has been scheduled to take off in September 2022.
The project, according to the hospital's Director, Dr Pinaman Appau, will be completed within 18 months.
Addressing a press conference in Accra, Dr Appau indicated the redevelopment forms parts of the government's 111 agenda.
She revealed the Ministry of Health (MoH) is currently working on all prerequisites ahead of the redevelopment.
"The 230-bed project is expected to start at the end of the third quarter of 2022, although initial communication stated the end of June 2022," she announced.
The Director also hinted at plans to reduce the number of patients at the facility in order to effectively and efficiently deliver on its mandate.
"The facility is being downsized from a 600 capacity bed to a 220 capacity bed because we do not want huge mental health facilities, as it is the best practice in mental health care across the world.
"We are bringing the service to the communities, to your doorsteps. So, the facilities will be taking care of more specialized cases," she noted.
Dr Appau further dismissed claims that the hospital has been sold and urged the public to disregard the rumours.
"To the best of the knowledge of management, no part of this land has been sold, nor is it going to be sold. What we know is that there is going to be a redevelopment project that we have been informed of since 2017.
"We are not relocating. We are just moving our services from one part of the facility to another for the re-development to go on," she explained.


Source link
Abigail Okyere; the former UG student appointed as Microsoft Chief of Staff
– Advertisement –

Abigail Amoakoa Okyere, a former University of Ghana (UG) student, has accepted a new position as Chief of Staff at Microsoft.
She will be a part of the company's Cloud Security Engineering branch.
Abigail took to LinkedIn to share her joy and success after receiving the good news of her appointment.
She wrote, "I am beyond thrilled to be joining Microsoft to help drive change, implement strategies and above all, contribute to empowering individuals and organisations as a member of the Could Security Engineering division."
Her appointment has now been hailed by the University of Ghana.
"Hearty congratulations to University of Ghana alumna, Abigail Amoakoa Okyere, on your appointment as Chief of Staff at Microsoft. We celebrate your great achievement," they posted on Twitter, Sunday.
At the University of Ghana, Abigail earned a Bachelor of Science in Administration and Accounting.
She also earned a Master of Business Administration from the University of British Columbia.


Source link
'Who's Michael Owusu?" – Ghanaians search for Sir John's nephew in his Will
– Advertisement –

Ghanaians on social media have been in a frantic search for one Michael Owusu, who is the nephew of Sir Joh and featured predominantly in his Will.
In the late Kojo Owusu Afriyie aka Sir John's Will, all his business was given to Michael Owusu including several houses, plots of land and cars.
Michael Owusu took the lion's share of the inheritance left behind by his uncle Sir John. In fact, he had more than Sir John's original children, siblings and wives.
On the back of that, many have been asking the question as to who the Miahcel Owusu is and as a result rapper, Sarkodie's name has come into the discussion.
Since rapper Sarkodie's original name of Michael Owusu Addo, many are sarcastically alleged that he might be the beneficiary in the Will of Sir John.
Coult it be Sarkodie after all?
@MrDoDoojnr wrote: Sir John really force give Michael Owusu. Dude get almost everything some plus four pump action guns to protect his lion share.
@the_marcoli_boy: I hope the Michael Owusu in Sir John's will is not Sarkodie ? Like Na Todayyyyyyyyyyyy
@jojoarhinn wrote: Why do y'all think Michael Owusu said "Nana Toaso"? Sir John ntia oo. I mean, mentia.
@Tbag_ wrote: Will no leak like Michael Owusu go come tell we say Sir John give am two eggs Wey he turn am into poultry farm.
Meanwhile, in the controversial Will, Sir John had three nephews namely: Michael Owusu, Yaw Boadu and Kwabena Amoateng who received the majority of his properties and estates.
Read more on Sir John's Will HERE…


Source link
I refused to kiss Sumsum because I was new in the system – Vivian Jill
– Advertisement –

Kumawood actress Vivian Jill Lawrence has broken her silence on an allegation levelled against her by actor Sumsum Ahoufe.
According to Sumsum Ahoufe real name Yaw Adu, he was once paired on set with the beautiful actress and they were supposed to kiss in one of the scenes, but that never worked because the actress denied her that opportunity.
He explained that to date that incident keeps hunting him and has even bruised his ego.
Well, Vivian has opened up and explained the reason for that unfortunate incident admitting that yes she didn't kiss Sumsum Ahoufe on set during a movie shoot.
She explained that at the time the incident happened, she was new to the movie scene and wasn't okay with the kissing part.
Watch the interview below:
At least Sumsum can now rest as Vivian has openly revealed the reason for her action.




Source link