SSNIT to rope in 1 million informal sector pension contributors next year – Citi Business News
As part of efforts towards increasing pension penetration in the country, the Social Security and National Insurance Trust (SSNIT) says it plans on roping in about one million contributors from the informal sector in the next year.
The Director-General of SSNIT, Dr Ofori Tenkorang, stressed that his outfit was confident of achieving this set target while changing the existing narrative.
"From our own data you find out that out of all the people that are in the informal sector who could have enrolled on our pension scheme, there's only about some 14,000 who have signed up, which is very, very minimal. So, the terrain is wide open and this program that we are embarking on, my hope is that maybe a year after we have rolled out this campaign, we can get as much as about a million people."
He added that "I know it's a very aggressive target because people need to buy into the idea that they too can join this scheme. People need to disabuse themselves of the notion that giving your money to SSNIT is a waste, especially people in the informal sector who feel that they need the money now, not for some time later, which for them sometimes they think will never come."
Mr. Tenkorang was speaking to the media on the sidelines of a stakeholder engagement on the national pension scheme provider's planned campaign to extend coverage to the informal sector.
Out of the over 11 million workers in the country, less than 2 million of them are active SSNIT contributors.
However, the informal sector dominates the yet to be registered fraction.


Source link
Restore benchmark value, extend tax amnesty – Dr. Ayim-Darke to government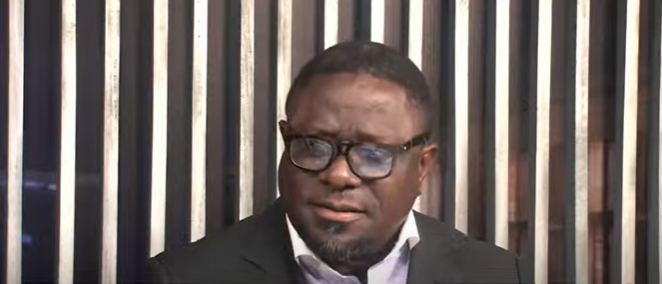 The President of the Association of Ghana Indsutries, Dr. Humphrey Ayim-Darke, has suggested some four measures the government could employ to reduce the financial constraint on business as they battle the current economic downturn.
According to him, businesses are suffering and it is up to the government to take drastic measures to see to it that businesses survive this phase in Ghana's economic history.
Speaking on JoyNews' PM Express Business Edition, he among other things called for the restoration of the benchmark value as well as an extension of the tax amnesty which is supposed to end in June of this year.
He said, "One, restore the benchmark value as we requested … a number of issues have led to this.  
"Two, the raw material bit that industry is using let us discount it zero for industries to import and increase productivity. Granted that this inflation is being driven by productivity we'll not find ourselves in this space.
"Thirdly, I said peg the exchange rate at the port, instead of every two weeks possibly start with a quarter and let's see the effect.
"Fourthly, the tax amnesty that government granted industry and the economy kindly extend it, you know it was extended to June, we pray that within the difficulty we are battling with our taxes, Mr. Minister please extend the tax amnesty possibly for a year so that we can get a breather to readjust and plow in some of the funds back into the system."
He believes these measures if implemented would allow businesses thrive and bounce back better in the near future.


Source link
Court grants out of court settlement for Newmont
A Sunyani High Court presided over by Justice Douglas Seidu has granted an out of court settlement to the chiefs and people of some five Ahafo North communities after members took Newmont Ghana Gold Limited (NGGL) to court for allegedly failing to comply with regulatory requirements in compensation processes and rejecting the preferred expert of the communities.
Disgruntled farmers in the Tano North District of the Ahafo Region who filed the application on 29th April, 2022 were seeking an order of interim injunction restraining the defendant (Newmont) from undertaking compensation valuations relative to the lands at Afrisipa and Yamfo in the Ahafo Region.
The court granted the out-of-court settlement request after hearing a plea from the paramount chief of the Yamfo traditional area, Nana Ansah Adu Baah II, on behalf of the other chiefs. The chiefs were given until June 3 to settle the case amicably and report back.
Nana Adu Baah II, who was also in court, told JoyNews that a meeting between the two parties will be set up quickly in order to settle the dispute peacefully.
He noted "We will arrange a meeting between Newmont and members of the five communities for them to voice out what worries them, in court if somebody is representing you, he may say something which even you don't like it, so they will get the chance to voice out their worries for Newmont to respond, I want to tell them to take it cool and wait for the outcome."
He advised citizens to be calm while the committee deliberates, saying that the conclusion would be communicated to all parties via their lawyers.
Many of the farmers' farm fields and properties have been destroyed, according to the farmers, yet the firm seemed unconcerned about their condition…
The irate farmers, who numbered more than 200 and were wearing in red headgears and armbands, claimed that a substantial number of their members had been bullied and mistreated on their farms by officers of the NGGL and the EPA and had yet to get compensation.
The farmers are members of the Ahafo North Property Owners and Farmers Association, which is made up of local farmers from the five Newmont North Ahafo mine-take settlements of Yamfo, Susuanso, Afrisipakrom, Techire, and Adrobaa.
Ali Baba Mohammed, the farmers' leader, said that taking the issue out of court is not a concern for them, but that the proper thing should be done.
He claims that since taking over, NGGL has damaged a number of farm areas without following the proper procedures or paying adequate compensation, which they find alarming.
"What made us to bring the case to court is that Newmont did not declare moratorium but yet still they're telling us that there's a moratorium, so nobody should continue any work and we have not been paid, in terms of negotiation everything is not just fair to us," he said.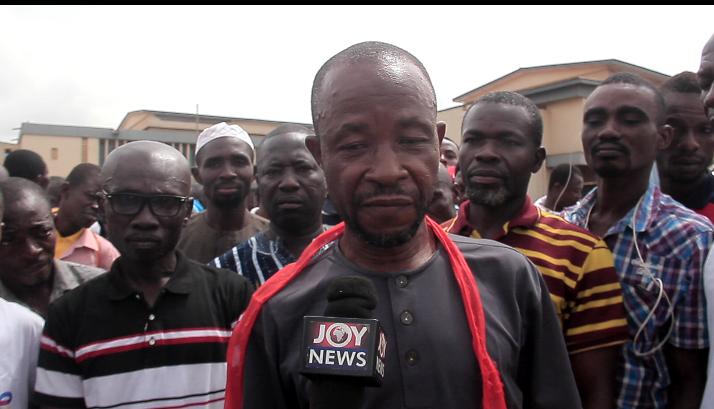 Mr. Mohammed stated that if actions to compensate them are not implemented, they will continue to put pressure on the mining firm until it does the right thing.
"Newmont is coming to work with the farmers and community members, therefore they should be careful not to do anything bad to the community, else they will never get their peace to work in our various communities," he indicated.
Attempts to contact Newmont Ghana Gold Limited have been futile.


Source link
We are committed to investing more in Ghana – MTN Group CEO
MTN has given the firm assurance of investing more in Ghana despite the current economic environment. Speaking at a media engagement in Accra, visiting Group Chief Executive of MTN, Ralph Mupita noted that they have taken this decision because of the role of Ghana in the group and returns on its investments.
He added that "we want to have a sustained investment program so that in a market like Ghana, every Ghanaian has the capacity to enjoy the benefits of modern connected life and we are not changing view."
"So if we are true to that vision, then we must sustain the CAPEX and therefore we are not going to review that commitment when it comes to investment in Ghana," he explained.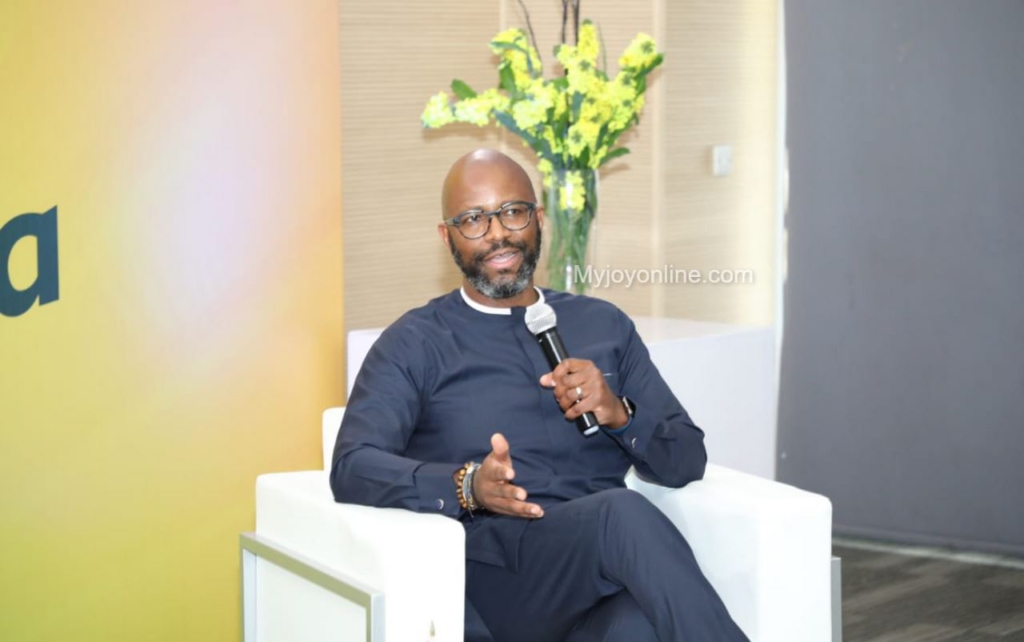 There are fears that due to the current challenges facing the economy which have resulted in inflation hitting a record 23.6 percent in April and increasing taxes on the company's operations, MTN might have reviewed its Capital Expenditure.    
But the Group Chief Executive of MTN, noted that it is committed to aligning itself to programme like the Ghana Cares initiative by the government of Ghana.
MTN and the E-Levy
On the tax on Electronic Transfers popularly known as E-Levy, the Group Chief Executive noted that, for now, MTN sees it as burden-sharing with Government in terms of addressing the current challenges facing the economy.
Some were also looking forward to seeing whether the introduction of the tax has affected MTN.
Mr Mupita, however, noted that it will only be able to give accurate data on these matters in six months' time.
Localization of MTN 
The Group Chief Executive of MTN noted that they are committed to increasing the stake that Ghanaians can hold when it comes to the issued shares of MTN Ghana.
MTN, in 2018, started with about 12.5 percent of the issued shares to the public
"It currently stands at around 23.7 percent and we are looking at about 30 percent and we have made a lot of progress on that, 30 is the target and that is the commitment as Group."
The Group CEO added that as a company "we want more and more Ghanaians to enjoy and participate in the economic success of Ghanaians and the business."


Source link