8 ways Africans can earn from business franchising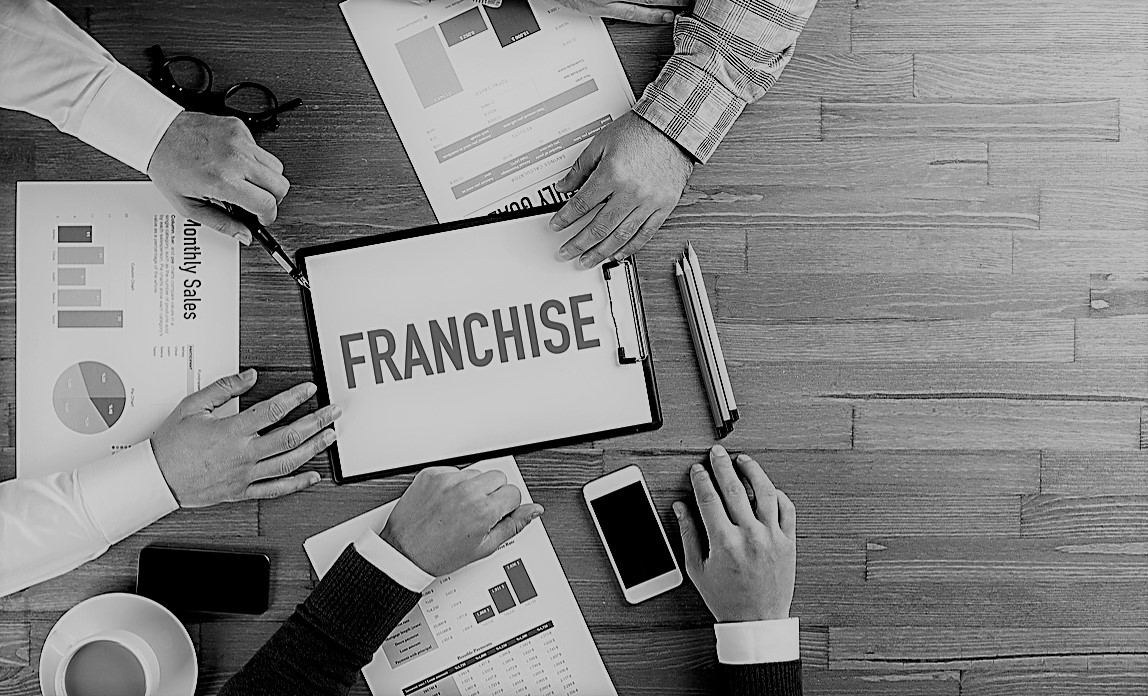 Initial Investments

According to Investopedia, business owners give operating licenses to third-party owners in the franchising industry. Most franchisors charge a franchise fee in exchange for operational business rights. This one-time fee refers to the initial investment fee and is usually governed by a federal law.
Africans can earn this fee from prospective franchisees at the start of their business relationship. According to Small Biz Trends, you can earn $25,000 to $50,000 from initial investment fees. However, the initial investment fee varies by franchise brand and industry segment. Most franchisors cover market costs, compensate salespeople, and more with this fee.
Royalties

According to The Balance Small Business, franchise royalties are ongoing payments from the franchisee to the franchisor for continuous operations. Franchisors allow investors to use their branding and claim ongoing management service fees or royalties. The royalty fee represents five or six percent of gross sales or revenue.
Africans can earn royalties from business franchising and make even more when sales revenue increases. While the 6% average differs by industry, photo products and services have the lowest royalty at 4.9%. According to Small Biz Trends, you can earn 14% royalty from liberty tax services or 10% from business-related franchises.
Renewal Fees

According to the Balance Hub, investors renew contracts at the end of their franchise agreement. This process incurs administrative and legal costs with profits for franchisors. Investors can re-up the contract terms and renew the relationship with the franchisor at a fee. It is another way for Africans to make money from business franchising.
Most franchisors refer to the payment as a successor fee because it is lower than initial investments. While the payment is low compared to the initial franchise fee, it covers the administrative and legal costs.
Sublet Rent Upcharges

According to the Canadian Business Franchise, franchisors earn high profits from sublet rental charges. Many franchisors earn more income by leasing properties or subletting the premises to business franchisees. If you can get a property at a lower price, this franchising industry is for you.
With a strong negotiating power, African franchisors can earn a fortune in the franchising industry. You can secure a good deal with landlords and make money off investors. Furthermore, franchisors negotiate lower rents with building owners, sublet the space to their franchisees, and upcharge the rent.
Sell Event tickets

According to Franchise Gator, franchisors can earn an additional income by charging investors for event tickets. African franchisors can benefit by making event fees and attendance compulsory to franchisees. If you can organize product promotions or launch events, consider the business franchising industry.
You can earn a decent income from this profitable market. Many franchisors cover the organizing costs, but you can make a profit from it. Making the fee compulsory is an ideal strategy to make more money. Furthermore, investor payments can cover the cost of running the day.
Offer Training to Struggling Franchises

According to What Franchise, many franchisors include the initial training in the franchise payment. But they charge a fee for separate or additional staff training. In addition, the initial franchise payment covers the price of specialist equipment, territorial analysis, and recruitment. Site identification, training, and franchise launch are additional fees covered in the initial cost.
But if the franchisor omits the training fee, consider making further inquiries as investors may pay separately. African franchisors can offer investment packages training and earn a desirable income with training fees. Consider packages with different levels of coaching for more income.
Equipment and Supplies

According to Lusthaus Franchise Law, franchisors can determine products and services for franchisee's business operations. As a result, franchisors ensure investors meet the required standard for quality assurance. This approach is an effective way for African franchisors to increase profit margins. In addition, it gives the franchisor bargaining power as they determine considerable discounts for investors.
Many franchisors make money from supplying equipment for regular business operations and attract more investors with the proceeds. The more investors in a franchising business, the larger the supplies for business operations.
Market your Brand

According to a report on LinkedIn, franchisors can become more successful by investing in marketing. African franchisors build brand awareness, attract investors and increase revenue with effective marketing campaigns. Consider marketing your business if you want to create positive brand associations and earn more in initial payments and royalties.
You can get your brand name in front of customers, letting them know the offered products and services for business growth. Consider multi-channel marketing and leverage social media for brand recognition.
Conclusion

African can earn a desirable income from business franchising through initial investments, royalties, or renewal fees. You can also make money by selling event tickets, sublet rent upcharges, and equipment sales. The business franchise industry is lucrative and earning an income is a step closer to living your dream life. Now it's time to explore the industry and make a desirable income with effective strategies.
Olayinka Sodiq is a qualified writer with technical, analytical and copywriting experience gained from 5 years of both in-house and freelancing gigs. He is versed in finance, investments, technology, blockchain, mergers & acquisitions, bankruptcy, etc.
*The views expressed in this article are the views of a contributor at Business Insider Africa. It does not represent the views of the organisation Business Insider Africa.


Source link
Our politicians are 'the real fraud boys' – Efia Odo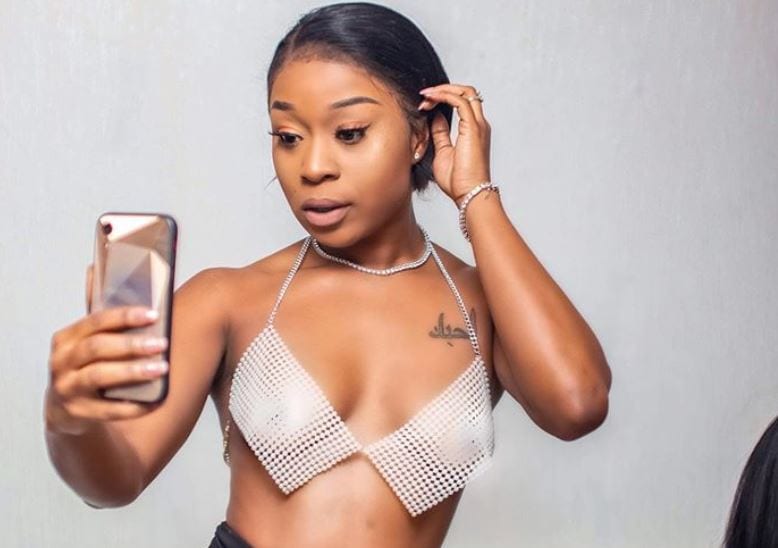 She added that because of this they are the real swindlers in the country.
"There's money in the system, it's shared amongst politicians. They're the real fraud boys!" she posted on her Twitter, Tuesday, May 24, 2022.
The socialite's comments come at a time when the details of a will by the late Kwadwo Owusu Afriyie who was the Chief Executive Officer of the Forestry Commission has shocked Ghanaians.
The will contains a mind-blowing list of properties including some parcels of land at the Achimota Forest.
Portions of the Achimota Forest lands in his will have been allocated to his family relatives.
Page 4 of the will, Kwadwo Owusu Afriyie, whose office was situated at the Achimota Forest until his death, stated that "I give my land situated at the Achimota Forest in the name of Jakaypro Limited and measuring 5.541 acres to the following persons forever."
Yaw Amoateng Afriyie   –            One (1) acre
Eva Akua Afriyie         –             One (1) acre
Ivy Akua Afriyie            –            One (1) acre
Elizabeth Asare Boateng (aka Mother)  –  One (1) acre
Michael Owusu          –              1.541 acres
Page 5 of the will also states that "I give my land also situate at the Achimota Forest in the name of Fasoh Limited and measuring 0.987acres to my nephews Michael Owusu, Yaw Boadu and Kwabena Amoateng forever."
"I jointly own a piece of land at Achimota Forest with Charles Owusu. Upon my demise, my portion of the said land should be given to Ruth Korkor Odonkor," it added.
"I give my portion of land that jointly own at the Achimota Forest in the name of DML Limited to Elizabeth Asare Boateng who at the time of making this will is domiciled in the USA forever," the will stated.
Sir John in the will indicated that he owned land at the Ramsar area in Sakumono in Accra.
"I give my land situated at the Ramsar area at Sakumono in the Greater Accra Region and measuring 5.07 acres to my sisters Abena Saah and her children, Comfort Amoateng and her children, Abena Konadu and Juliet Akua Arko and her children on equal share basis forever," he said.
The Centre for Remote Sensing and Geographic Information Services (CERSGIS) defines a Ramsar site as "a wetlands site designated to be of international importance under the Ramsar convention. It provides for national action and international cooperation regarding the conservation of wetlands, and wise sustainable use of their resources."
According to CERSGIS, the Sakumono site "is the only wetland wholly owned by the government and is meant for protecting Sakumono, Tema and their environs against floods and pollution, for the breeding of fish for the Sakumono Lagoon, as well as recreational activities."


Source link
TikTok Star: Jackline Mensah sizzles in birthday photos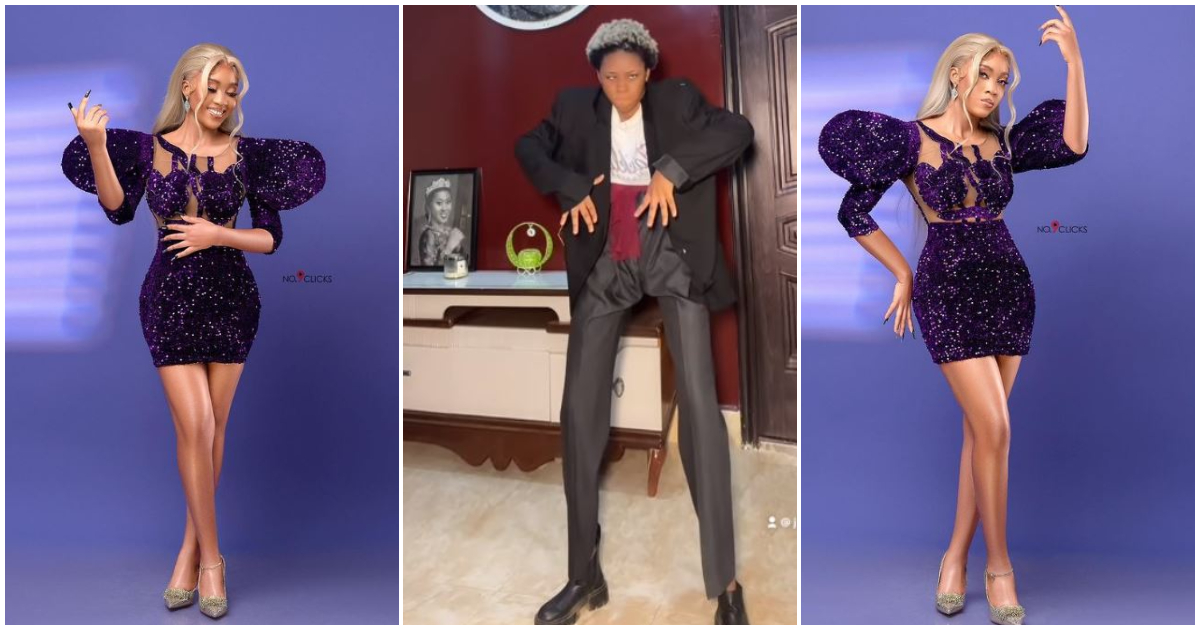 To commemorate her 20th birthday, she took to social media, Instagram precisely, to share dazzling photos from her birthday shoots and netizens and fans are in awe.
In a series of photos sighted by Pulse.com.gh, The influencer is seen in two different stunning regalia. She dazzled rocking a sparkling purple dress with elaborate sleeves for the first outfit which she 'teased' fans showing her flawless skin.
Jackeline's second look was an ethereal emerald-colored dress with its base designed beautifully like a fishtail dress. The dress brought out her voluptuous physique like never seen before over the 'legally blonde' frontal wig she had on.
She captioned the lovely photos :
"+1 Cheers to my new age. On this day I celebrate on. Thank you God for the gift of life. Thank you for all the wonderful things you keep doing in my life. It's my day say a prayer for me. "
Social social media comments from fans and celebrity friends:
1.Actress @Yvonnenelson reacted:
"Happy Birthday baby girllll"
2.Clemento Suarez commented:
"Happy birthday super star. I'm always proud of you"
"Happy birthday superstar! More blessing"
4Jenni_frank commented stating:
"My baby girl. Happy birthday"


Source link
Van Vicker and his wife enjoy vacation in Spain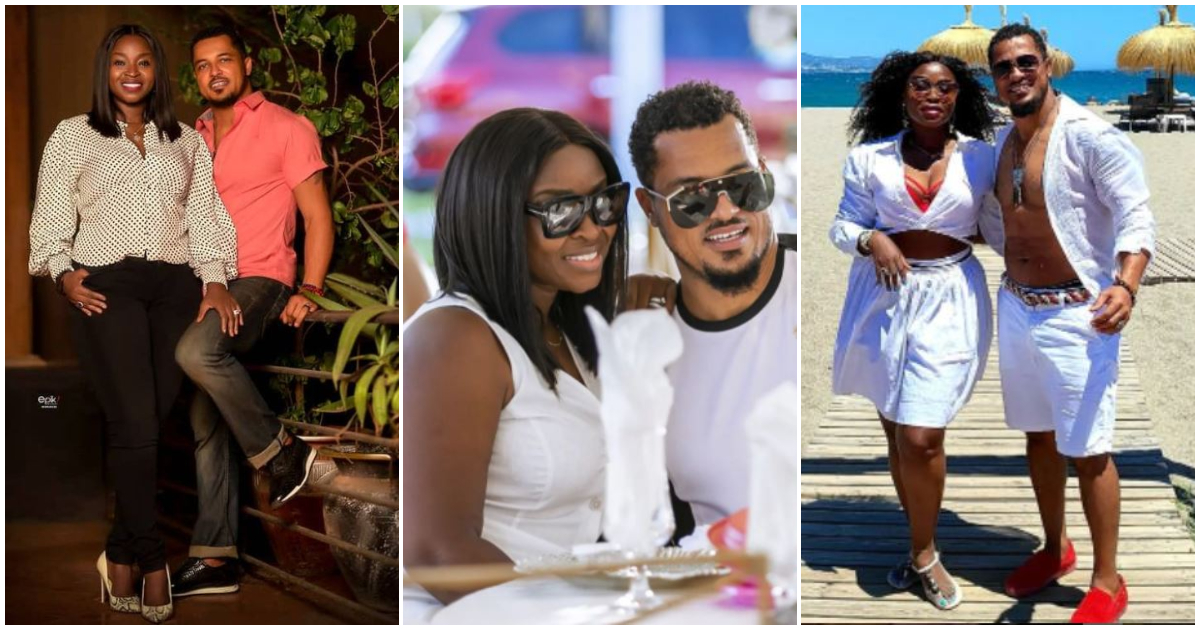 The happy duo may have just taken some time off their busy schedule to let their heads down on some of the most rejuvenating beaches in the heart of Spain.
A photo on Van Vicker's page on Instagram shows a beautiful moment captured along the seashore of him together with his wife beaming in their white vacation regalia.
Van is seen in white shorts beautifully matching his white wavy shirt which he flaunts his chiseled abs with an open button whiles Adwoa takes us on a summer cruise in similar outfits but with a bit of skin display; a vacation summer tradition.
The vacation photo on Van Vicker's page was captioned:
" A little mollycoddle helps with "
Van Vicker has consistently expressed how much his significant other means to him publicly. Earlier this year, on January 24 when Adjoa Vicker turned 45, the award-winning actor indicated that he would go to any length to let the world know how his wife means to him and their children.
He captioned a lovely message for his wife who turned 45 and recounted how he met her when she was only 17 years old, adding that it was the first birthday he spent with her.


Source link