This is America, the law works – Kevin Taylor reminds Agyapong who lost defamation suit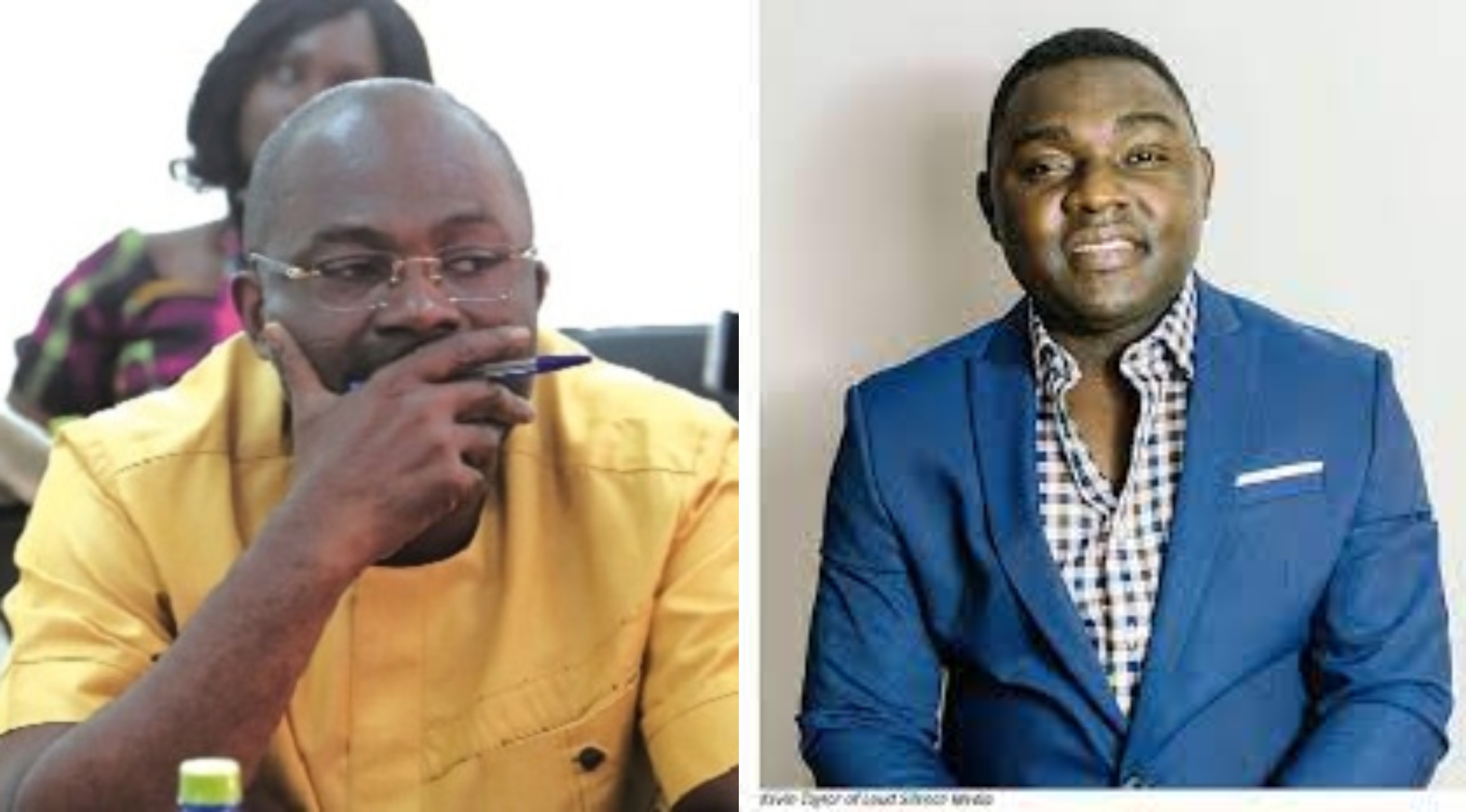 According to him, although he and his legal team have confidence in the solidity of their defence and the US judicial system, the decision to take the matter to a higher court remains the prerogative of Agyapong.
"So, Kennedy Agyapong still has the opportunity if he thinks that all that the judge said, some things were not right or he thinks that the facts that the judge put there do not really make sense to him, he can file an appeal.
"Myself and my lawyers, we are on standby to hear from Kennedy and his team. This is America and you have to understand that the law works, irrespective of who is in front of it. So, respect to the law, respect to the judge, respect to the judicial system, so we wait.
"But as we speak now, the case between Kennedy Agyapong, myself and Loud Silence Media has been dismissed and we wait for Kennedy to take the next action," Kevin Taylor said on Friday, March 25.
Agyapong had sued Taylor for defamation and demanded $9.5 million in compensation as well as a restraining order against the journalist to bar him and his organization, Loud Silence Media, from further referring to him as "murderer, drug dealer, drug addict, thief, and green card fraudster".
The lawmaker's lawyers had claimed that Taylor had published "false and defamatory statements in a series of videos and an email correspondence published by Defendants (Kevin Taylor and Loud Silence Media) via Facebook, YouTube, and other social media platforms about Plaintiff."
But Judge Liam O'Grady who heard the case at the US District Court for the Eastern District of Virginia, held the view that Agyapong had no compelling basis to support his defamation claim.
The court added that the statements that the plaintiff complained about as having lowered his image in the estimation of right-thinking members of society were made in the public interest.
"It is undisputed that Agyapong is a public figure and Taylor's statements were made regarding matters of public concern. The Amended Complaint does not plead any factual material that demonstrates Taylor's disputed statements were published with actual malice", the ruling said.
"Therefore, Agyapong has not adequately plead an actionable claim. Further, the Amended Complaint does not plausibly state a claim under the Virginia Computer Crimes Act. For these reasons, the Motion to Dismiss the Amended Complaint (Dkt. 13) is GRANTED and the above captioned civil action is DISMISSED. The Plaintiff has 60 days to file a Second Amended Complaint if that filing would meet the requirements discussed in this Order," the court ruled.


Source link
TikTok Star: Jackline Mensah sizzles in birthday photos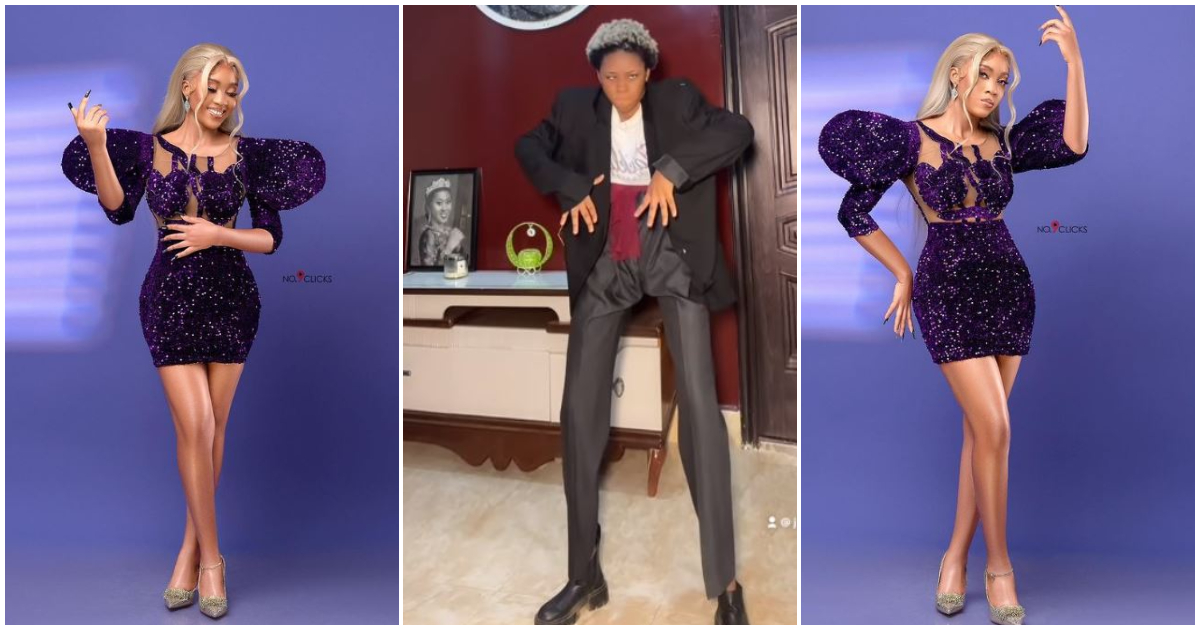 To commemorate her 20th birthday, she took to social media, Instagram precisely, to share dazzling photos from her birthday shoots and netizens and fans are in awe.
In a series of photos sighted by Pulse.com.gh, The influencer is seen in two different stunning regalia. She dazzled rocking a sparkling purple dress with elaborate sleeves for the first outfit which she 'teased' fans showing her flawless skin.
Jackeline's second look was an ethereal emerald-colored dress with its base designed beautifully like a fishtail dress. The dress brought out her voluptuous physique like never seen before over the 'legally blonde' frontal wig she had on.
She captioned the lovely photos :
"+1 Cheers to my new age. On this day I celebrate on. Thank you God for the gift of life. Thank you for all the wonderful things you keep doing in my life. It's my day say a prayer for me. "
Social social media comments from fans and celebrity friends:
1.Actress @Yvonnenelson reacted:
"Happy Birthday baby girllll"
2.Clemento Suarez commented:
"Happy birthday super star. I'm always proud of you"
"Happy birthday superstar! More blessing"
4Jenni_frank commented stating:
"My baby girl. Happy birthday"


Source link
Van Vicker and his wife enjoy vacation in Spain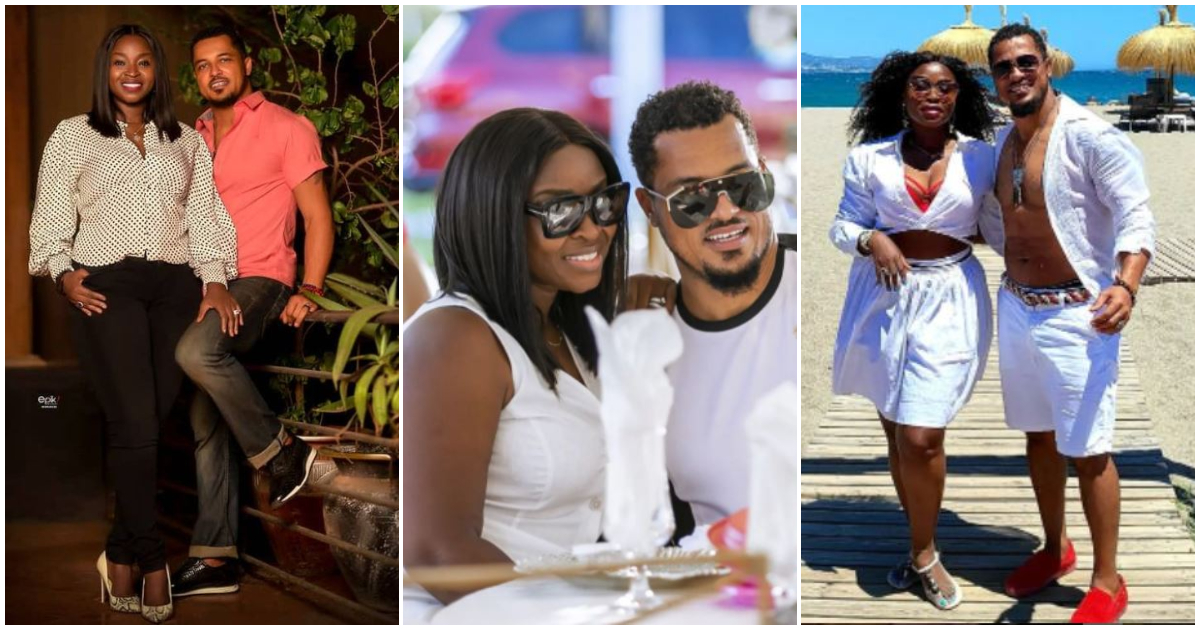 The happy duo may have just taken some time off their busy schedule to let their heads down on some of the most rejuvenating beaches in the heart of Spain.
A photo on Van Vicker's page on Instagram shows a beautiful moment captured along the seashore of him together with his wife beaming in their white vacation regalia.
Van is seen in white shorts beautifully matching his white wavy shirt which he flaunts his chiseled abs with an open button whiles Adwoa takes us on a summer cruise in similar outfits but with a bit of skin display; a vacation summer tradition.
The vacation photo on Van Vicker's page was captioned:
" A little mollycoddle helps with "
Van Vicker has consistently expressed how much his significant other means to him publicly. Earlier this year, on January 24 when Adjoa Vicker turned 45, the award-winning actor indicated that he would go to any length to let the world know how his wife means to him and their children.
He captioned a lovely message for his wife who turned 45 and recounted how he met her when she was only 17 years old, adding that it was the first birthday he spent with her.


Source link
Meet Robert Augustus Aban, the man behind most jaw-dropping events photos online
He has a reputable brand for his photography firm being one of the top-notch photographers Ghana can boast of.
Rob Augustus was recently announced the official photographer for Ghana Music Awards UK, Ghana Music Awards USA and one of Ghana's leading tour agencies, Kayatours.
Robert Aban has taken shots for eventful ceremonies such as; Ghana Music Awards UK, Ghana FIFA Awards 2018, Rapperholic, Bhim Concert 2018, Kaya Tour, 3Music Awards, and Afrima Awards as the lead photographer.
The award winning photographer is often seen with BET award-winning artist, Stonebwoy, sarkodie, and radio personality Abeiku Santana , Bolaray .
In recent photos from the famous Ghanaian photographer, Robert Abban has captured with his lens more of Ghana, Kenya, UK, South Africa, Dubai, Soa Tome, Germany, France and other countries' tourism sites making him a tourism photographer as well.
Rob's career in photography took off when he realized there is no limit to the value of goods that can be created or transmitted through continuous refinement of art, tempered by his own imperfection and desire to achieve new heights of personal interest.
He enrolled at Zepto Professional Training Institute, Accra – Ghana, where he studied cinematography full time with a high degree of concentration and determination.
That is when he fell in love with photography and married it. Since acquiring the fundamentals of photography education, he graduated to become the renowned talented photographer he is today.
He later founded Rob Multimedia in Accra to provide professional photography services for events, celebrations, weddings, blogging, printing companies, tourism, and journalism.
Robert has worked as an official photographer for Ghana Music Awards Uk , Ghana Music Awards USA, Ghana Entertainment Awards USA , Kayatours, Stonebowy, sarkodie and Dr. Osei Kwame Despite, CEO of Despite Group Of Companies.
Using his camera lenses, he is able to separate human life into a collection of moments, each of which has the meaning of a full lifetime.
Rob Photography has been named the 2019 Best Event Photographer of the Year.
In August 2019, rob won the Best Event Photographer of the Year Award At Ghana Events, won IPA Awards as (international photographer) in 2021 also won best events Photographer at GSH (Ghana style Awards 2022) .
In 2021 Ghana Music Awards USA honored Robert Augustus Abban on this support to the music industry.
To Robert Abban, he advises that upcoming photographers should stay focused on their dreams and work hard at it and not to put trust in anyone.


Source link