#TheJonesBond22: Raychel is the prettiest bride we have seen in 2022, she wore 7 gorgeous wedding dresses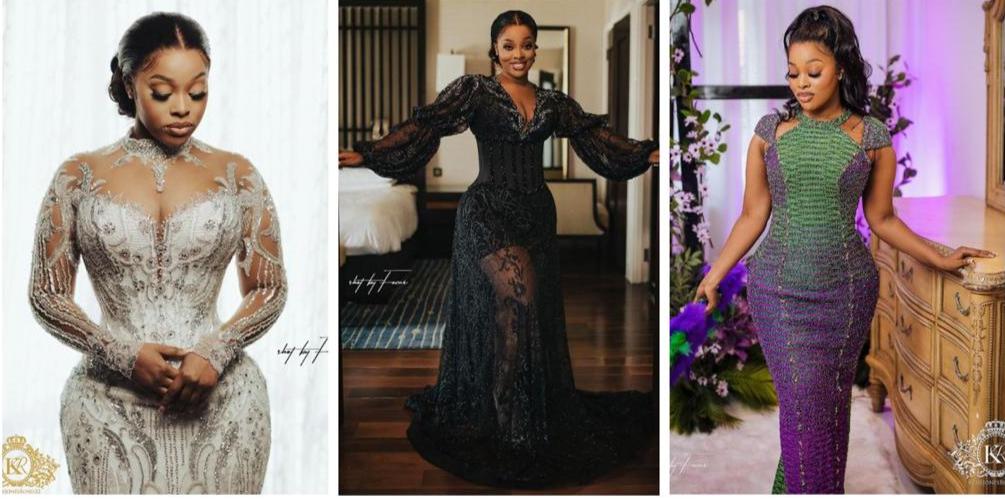 Raychel got married to the love of her life, a Ghanaian business mogul, Kojo Jones.
The wedding hashtagged #TheJonesBond22 courted attention Tuesday, March 22, 2022, after Kojo Jones paraded a long convoy of luxury cars to the Ashanti Region for his wedding.
As if that wasn't enough or better still the ice on the cake, the couple stormed Accra on Sunday for the white wedding, making it the talk of the town because of its extravaganza and opulence.
In attendance are various celebrities and personalities from across the country.
Raychel found just the perfect wedding gown and it's safe to say all eyes were completely on her when she stepped on the aisle.
In what we term simple and classy, the bride won our hearts with her gorgeous Kente apparel for the traditional wedding.
We love the colour combination and design and extra details that made her stand out from all the brides we have seen so far this year.
The traditional wedding which happened last Wednesday witnessed royalty and a display of rich Akan tradition as colourful Kente fabrics flooded the event.
When the bride stepped out to meet her groom, everyone who witnessed the event was awe-struck by her outfits.
Her first dress was a beautiful green and mauve kente ensemble with outstanding beading all over. The dress was contoured to match her beautiful figure which obviously got the attention of many.
She further changed into a floor-sweeping multi-coloured dress that had turquoise green as the dominant colour.
As if that was not enough, Rachael changed into a blue and gold combo apparel. And a whole blue kente combo dress.
For the white wedding, Raychel was a show stopper. There was a lace detail, silver beaded asymmetrical cascading and the train was just long enough that she dedicated some bridesmaids as carrier.
Upon a closer look, you'll sit there dreaming about it like us. In other words, Raychel's wedding dress was simply unique. The silhouette of the gown even reminded us of Disney Princess Tiana's dress. Her designer featured a sweetheart neckline that settles with the look.
She glowed in the wrapped 180 inches frontal hairstyle and flawless makeup.
Even the bouquet was something for the book.
She further wore two different outfits for the wedding reception. Definitely, an event that was classy and glamourous by all standards.


Source link
Lydia Forson, Nana Aba, KSM and more speak against Achimota Forest declassification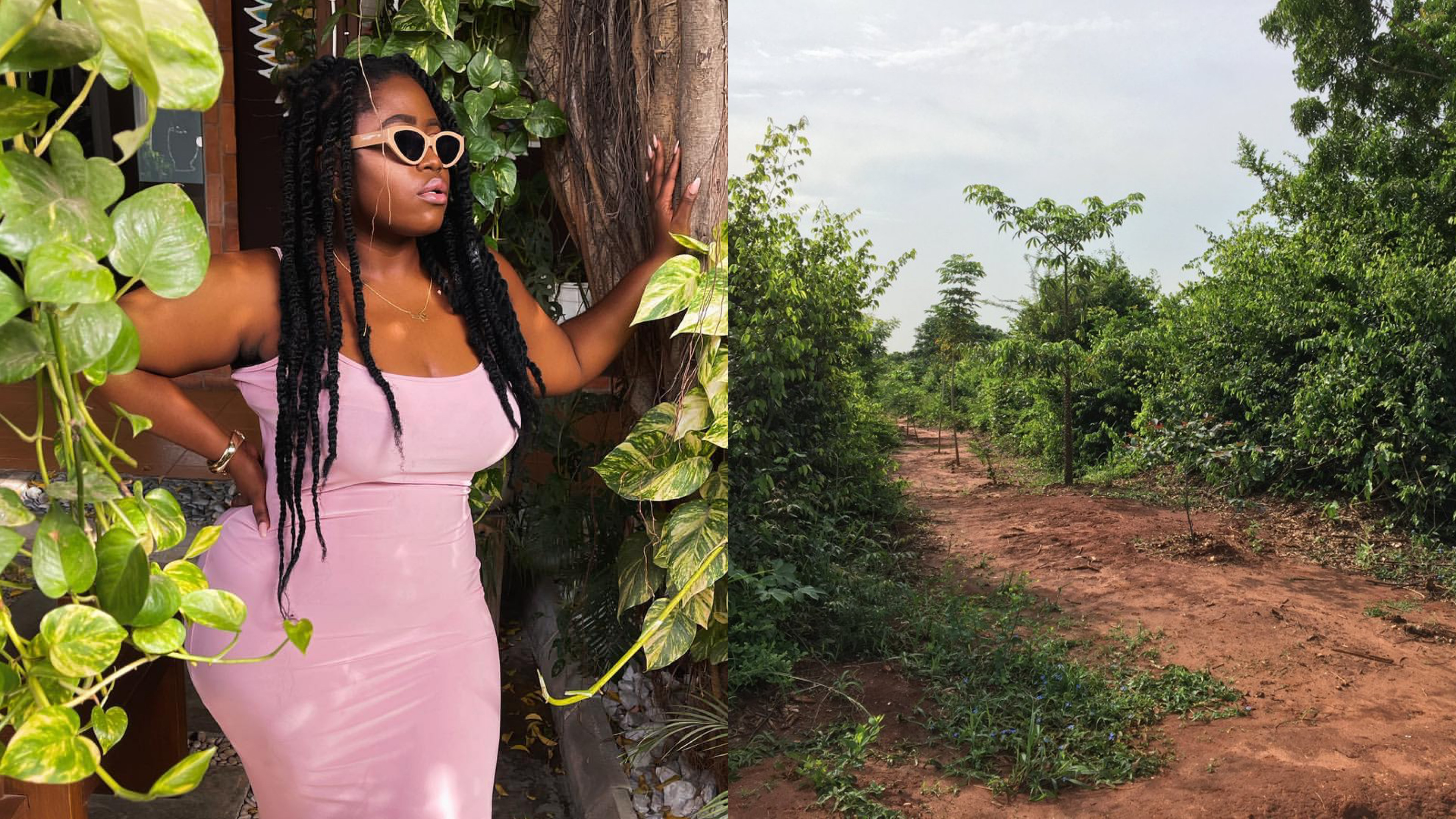 On May 17, the Executive Instrument that was gazetted on behalf of President Akufo-Addo on April 19, 2022, has been leaked online, hence, attracting public uproar as many criticized the government for the action taken.
Commenting on the development, Lydia Forson is questioning the intention behind the declassification as it sparks rumours and concerns that the lands will be sold and cleared for private use.
"I remember how the then Forestry commissioner had a wonderful plan to turn this place into an international ecotourism facility. Perhaps this is why it was met with so much resistance because I'm not understanding. Wait didn't they even sign something to that effect?" the actress quizzed.
Earlier today, the leaked document from the Ministry of Lands and Natural Resource, making reference to an Executive Instrument, stated that the Achimota Forest Reserve is to no longer be regarded as a forest reserve.
"An Executive Instrument (E.I.) 144 gazetted on behalf of President Akufo-Addo by the Lands Minister Samuel Abdulai Jinapor indicates that effective May 1, 2022, the land on which the Forest is located shall cease to be a forest reserve.
"The President's action was in accordance with Section 19 of the Forest Act, 1927 (CAP. 157) which gives him the authority to declare that particular land is no longer required as a forest reserve," portions of the purported E.I. read.
However, Minister for Lands and Natural Resources, Samuel Abu Jinapor has said the "Achimota Forest has not and will not be sold," as the report trends on social media. See the tweets below for what others have been saying.
https://twitter.com/konkrumah/status/1526638174654676992/photo/2




Source link
Two other drivers arrested with Barker-Vormawor pleaded guilty to reckless driving – Police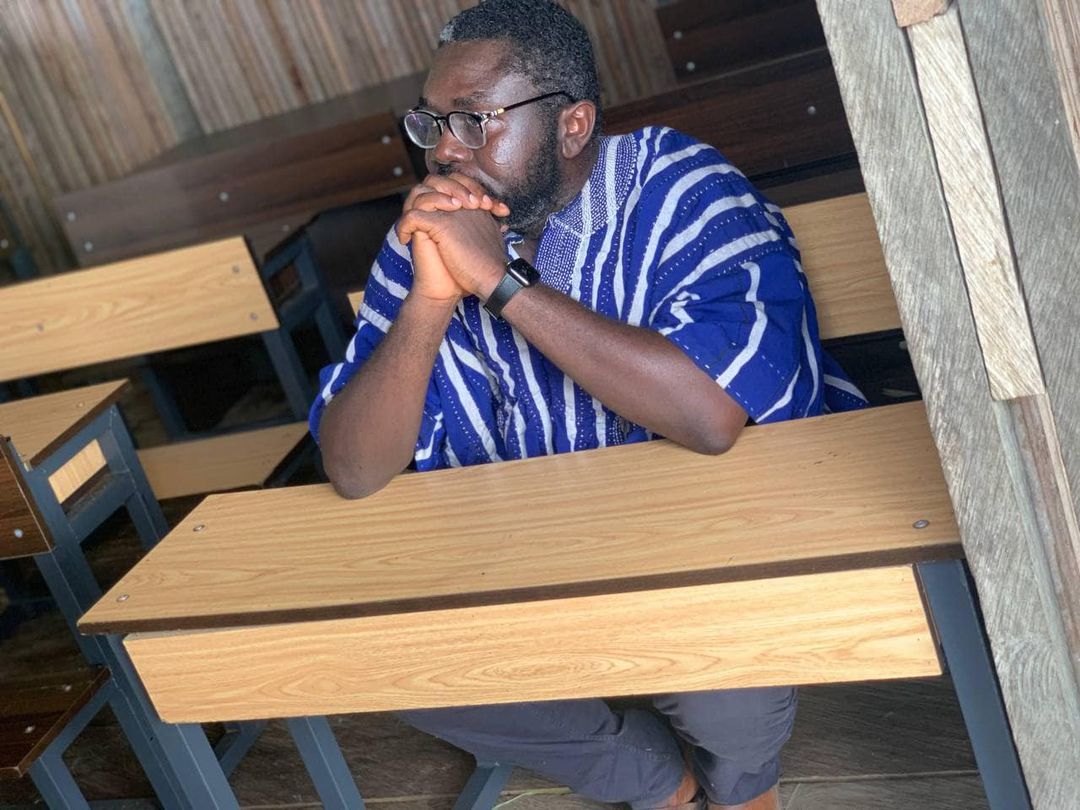 Oliver Barker-Vormawor who was driving a Toyota Duat vehicle pleaded not guilty and was granted bail in the sum of GHc30,000 with two sureties.
The road exercise by the police is part of a campaign to rid the roads of indiscipline and reckless driving.
Other high profile personalities who have been arrested as part of the exercise included Rev. Lawrence Tetteh, former Works and Housing Minister, Samuel Atta-Akyea and former Energy Minister, Emmanuel Kofi Buah.
The police say the exercise is being done without recourse to personalities or status.
Meanwhile, Barker-Vormawor has also said he has been arrested three times this year alone for his activism works.
He added that following those arrests, he has equally been sued three times – twice by the Ghana Police Service and once by the Electoral Commissioner.


Source link
PREMIER LEAGUE: How Arsenal can still qualify for the Champions League
As it stands, the Gunners sit fifth on the log two points behind their North London rivals Tottenham with just one game to go.
To make matters worse, Tottenham will play against already relegated Norwich while Arsenal host Everton on the final day.
Admittedly it looks bleak that Arsenal will finish in the top four this season but fear not Le Goon, all hope is not lost, your darling Gunners can still qualify for next season's UEFA Champions League under these conditions.
ALSO READ

Arsenal win and Tottenham lose

The first and most likely scenario which will enable Arsenal to finish fourth at the end of the season is for the Gunners to win their home game and then hope for Tottenham to lose their away game simultaneously… easy right?
Everton are currently two points above the relegation places and although they still have one game to play before visiting the Emirates, that game may determine their fate this season.
Tottenham on the other hand are visiting Carrow Road to take on Norwich who are already relegated as the worst team in the league this season.
But then again…it is Tottenham, their ability to choke and cave in under pressure is second to none so there is still a tinny tiny sliver of hope for Arsenal come Sunday the 22nd of May when the Premier League season wraps up for good.
Tottenham draws and Arsenal wins… by 16 goals

In whatever scenario, Arsenal has to win for this to work out in their favour but a draw between Tottenham and Norwich would require an unusual goal margin for the Gunners to finish fourth.
If Tottenham manages to choke their way to a draw against Norwich, Arsenal would need to beat Everton by at least 16 clear goals to creep into fourth.
That is because Tottenham currently have a better goal difference, with +24 compared to Arsenal's +9, a wide difference of 15 goals.
In the event of a draw, Tottenham's goal difference would stay the same which means Arsenal's would have to improve significantly with just one game left.
Arteta's men would have to win by an American Football scoreline against Everton, unfortunately that is the wrong type of football.


Source link