GhIE 2022 Annual Conference and 52nd AGM underway in Accra
Some of the participants at the opening ceremony, including the Executive Director of GhIE, Ing. David Nyante (left), Ing. Magnus Lincoln Quarshie, President of Ghana Consulting Engineers (right) and their female Nigerian Engineer (middle)
The Ghana Institution of Engineering (GhIE) 2022 Annual Conference and the 52nd Annual General Meeting (AGM) is underway in Accra at the La Palm Royal Hotel, with a call by the President of the institution, Ing. Rev. Prof. Charles Anum Adams to Engineers and Engineering institution not to distance themselves from national development discourse.
He also urged Governments in Africa to pay sufficient attention to the practice and the role of engineering because no country has ever developed without its engineers or a high input of sound professionals.
These were contained in Ing. Rev. Prof. Charles Anum Adams' address at the opening ceremony of the GhIE week-long 2022 Engineering conference opened on Tuesday, March 29, 2022.
Under the theme: "Engineering, Key to Achieving National Development", the GhIE President said the conference seeks to explore how Africa leaders are using and intend to use engineering to develop and maintain infrastructure of their respective countries. He hinted that, in this year's conference, the GhIE hopes to bring focus and attention to the Ghana National Infrastructure plan which was developed by the National Development Planning Commission (NDPC).
He explained that although the NDPC has made the plans, we are not confident that the content is adequately discussed among practitioners and professionals.
The conference will take a deep dive at the national infrastructure plan with plenary presentations and roundtable from consultants and practitioners.
He added that no profession is as closely linked to national development as the engineering profession.
The Executive Director of GhIE, Ing. David Nyante explained that the GhIE Annual Conference is the flagship programme of the institution. It brings together engineers from across the country, Africa and the World to learn and discuss thoughts, share ideas and experiences, create new ideas, network and spark innovation.
African Engineers who attended the opening ceremony included: Nigeria Society of Engineers delegation led by its President Ing Tasid Wudil FNSE and Sierra Leone Institution of Engineers, led by its President, Ing. Trudy Morgan; Council members of GhIE; Past Presidents of GhIE; FAEO President, Ing. Carlien Bou-Chedid; WAFEO President, Ing. Alexander Ayeh, among other senior engineers.
Engineering Institutions who were at the opening ceremony were delegates from Water Research Institute and Building and Road Research Institute (CSIR), Electricity Company of Ghana (ECG), Ghana Highway Authority, Department of Urban Roads, Dephranx Engineering Co. Ltd., Municipal Development Collaborative Ltd., SD-Dombo University of Business and Integrated Development Studies (UDS) Wa, Edikan Gold Mine, AngloGold Ashanti-Iduapriem, Cummins Ghana Ltd, Consar Ltd, Associated consultants Limited (ACON).
Others were Universal Engineering Consultancy, AngloGold Ashanti-Obuasi, SAL Consult Ltd., Ghana Police Service, Ghana Civil Aviation Authority, Bui Power Authority, Sarbert Investment, Newmont Ghana Gold Ltd.- Akyem, Golden Star (Bogoso) Ltd, B5 Plus Group, Heureka Consult Ltd, WBHO Ghana Ltd, Petroleum Commission, Volta River Authority, Ghana Water Company Ltd, Riepco Ltd, Ghana Cocoa Board and Engineers from the Ayawaso West Municipal Assembly.
The rest were the Ghana Airport Company Ltd, GRiDCo, Ghana Ports and Habours Authority, West Coast Gas Ghana Ltd, CEN Power Generation Company, PURC, Genius Link Technology, Enterprise Life. Solid Technologies, Benso Oil Palm Plantation Ltd, Estpro Ltd, Department of Feeder Roads, Ministry of Roads & Highways, PWD, Moove Vehicle Ghana Ltd, Takoradi Technical University, SSNIT, KNUST Brew Hammond Energy Center and Ghana Air Force, Africa Centre of Excellence – Regional Transport Research and Education Centre Kumasi (TRECK), KNUST Engineering Education project (KEEP). All Nations University and Automation Ghana Limited.
Leaders of Professional Bodies who attended the conference were Ghana Bar Association, Ghana Institute of Planners, Ghana Institution of Surveyors, Ghana College of Physicians & Surgeons, Engineering Council of Ghana, Association of Ghana Industries and Ghana Chamber of Construction.


Source link
Government must complement monetary policy with sound fiscal measures – Economist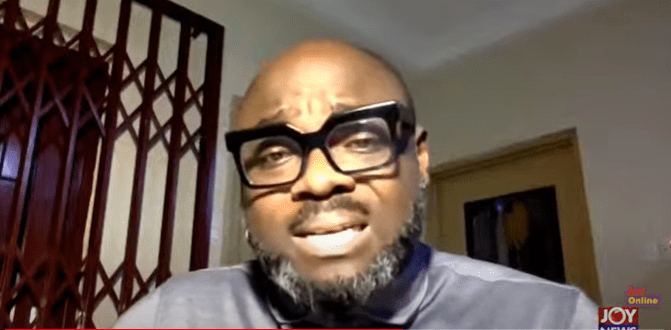 Finance Minister, Ken Ofori-Atta, has been urged to embark on comprehensive fiscal measures to complement monetary measures by the Bank of Ghana to restore economic stability and confidence.
Some financial observers have cautioned that investors will continue to shun government Treasury bills until the Finance Minister embarks on tight fiscal policy to bring down inflation, which hit 23.6 percent in April.
Speaking to Joy Business, Economist, Professor Lord Mensah, warned that investor confidence will continue to decline until inflation is stabilized.
"Government has been struggling to meet its target because the investor community has started shying away from short term investments, "Professor Mensah said adding that the uncertainties in the money market has made investors skeptical.
He stated for example that, investors are rationale business owners who always respond to activities in the market.
According to him, uncertainties create unpredictable future – a situation investors watch out for before committing their funds.
"Usually when uncertainties are so high in the system, most of the investors move their funds from the long term to the medium term. If the uncertainties continue to get deeper, they move their funds to the short term. If the investor is not comfortable at the short term then it means the economy is not doing well," he explained.
He maintained that one of the major ways for judging confidence in an economy is to examine where and how investors are willing to invest their funds.
"With high inflation investors know that the value of their investment will be eroded. For me, the most important thing to do now is to work and bring inflation down".


Source link
Economy growing strongly, data suggests robust pick-up – Governor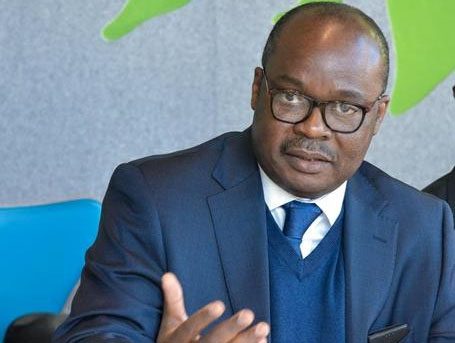 The Ghanaian economy is growing strongly despite the threat of rising inflation and the recent sharp volatility of the cedi, Governor of the Bank of Ghana, Dr. Ernest Addison has pointed out.
According to him, data secured by his outfit so far indicates that the economy continues to rebound, irrespective of the challenges.
Speaking to Bloomberg ahead of the Monetary Policy Committee (MPC) meeting, which began yesterday, 18th May, 2022, Dr. Addison said he real sector of the economy has been resilient despite the impact of COVID-19 pandemic.
"The Ghanaian situation in a sense also reflects what happened in 2020 where the government took a very expansionary stance on policy. Therefore there were many interventions that was put into place in order to protect lives and livelihoods."
"The impact of that was real sector being more resilient than we see in other places. As I said, we are beginning to see a pick-up in growth in 2021", Dr. Addison emphasised."
Indeed, sectors such as Information, Communications and Technology; Tourism and Hospitality; Manufacturing have bounced back, registering strong growth rates.
"Some of the data that has come in 2022 does not suggest that we are slowing down", the Governor noted.
"I believe, if we were to choose between growth and inflation, the policy priority should be managing the pace at which prices are increasing", he added.
Economy expanded by 5.4% in 2021 – GSS
Ghana's economy expanded by 5.4% in 2021, far higher than the 0.4% recorded in the year 2020, a period that COVID-19 pandemic had severely hit the global economy.  
Without oil, the economy recorded a Gross Domestic Product (GDP) growth rate of 6.9%
According to provisional estimate by the Ghana Statistical Service, only 10 countries in Africa recorded growth rates higher than that of Ghana. They included Cote d' lvoire and Uganda.
The strong growth rate was driven by the Services sector, particularly the Information, Communication and Technology (33.1%) and the Agriculture sector, such as Fishing (13.4%).
The Services sector recorded the highest GDP growth rate of 9.4% in 2021.


Source link
Techno Genesis Ghana graduates the first batch of trainees under BiG entrepreneurship project
The first batch of young individuals who signed onto the Believe in Ghana (BiG) project in Kumasi have graduated to venture into the creative arts and manufacturing industries.
The Believe in Ghana (BiG) project trains young aspiring entrepreneurs to take charge in the creative arts and manufacturing sectors.
Trainees are engaged in bakery and pastries, soap and bleach making, batik and tie and dye as well as beads making.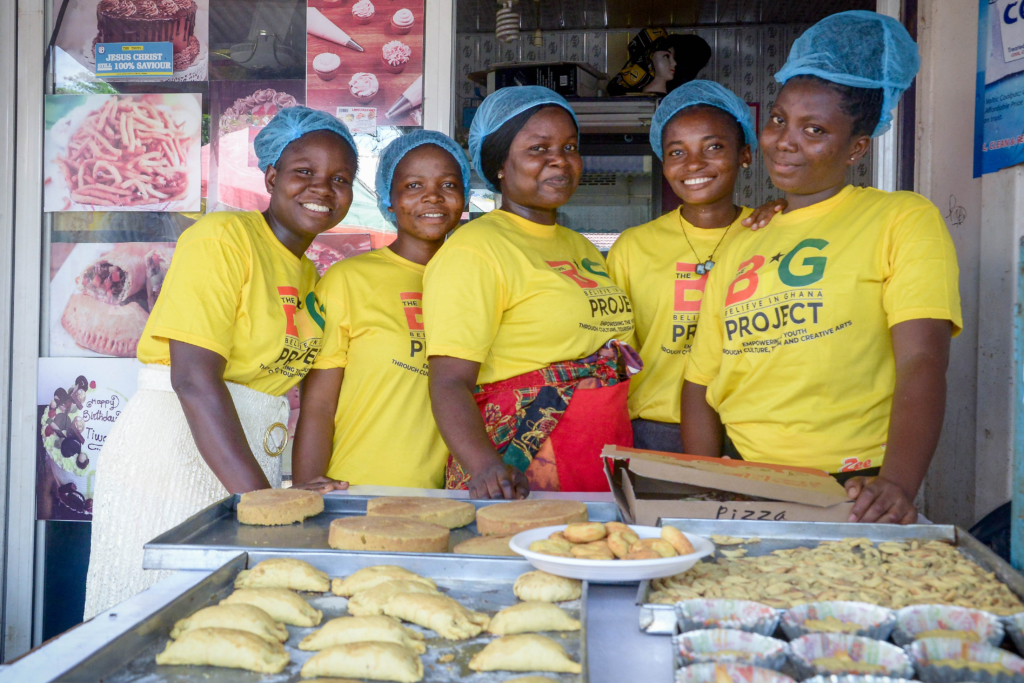 Project originator, Tony Donkor, says the employment rate of the youth in Ghana needs to be addressed through such innovations.
"The project intends to raise a generation of knowledgeable youth who can take up the manufacturing space in order to secure a brighter future for the Ghanaian youth.
"The project intends to equip illiterate, semi-literate and literate persons with the skills set to secure a better future in the absence of a salaried job" he said.
The BiG project has seen partnership with the Centre for National Culture in Kumasi who created the avenue for individuals to be trained through localized methods.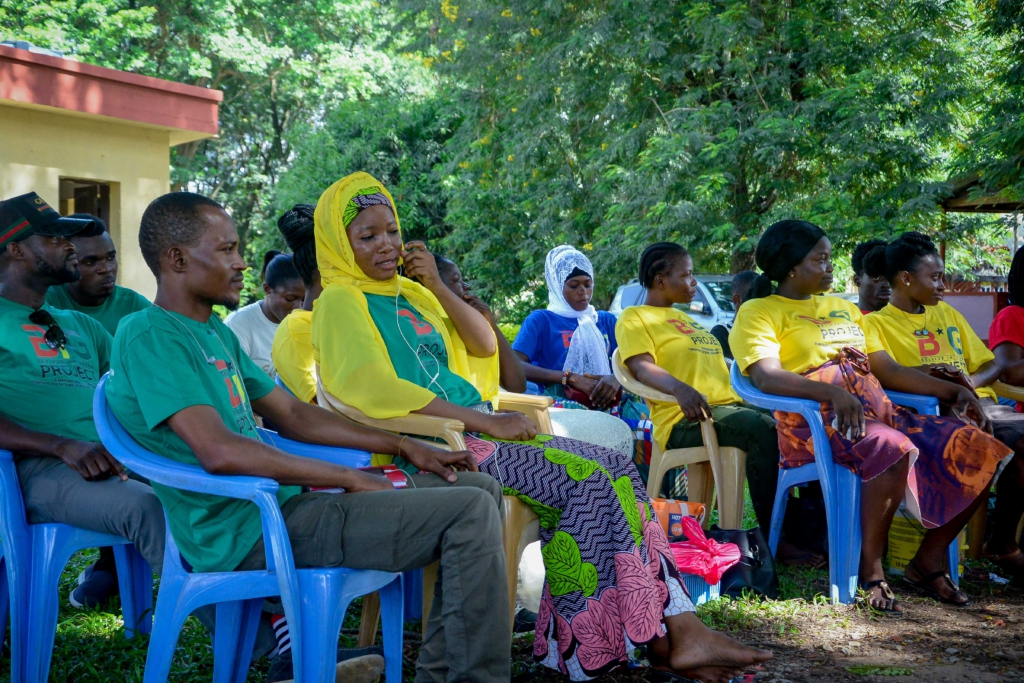 Deputy Director for Performing Arts at the Centre, Mustapha Issa, says locally-manufactured items need the necessary patronage to promote local industrialization and national culture.
According to him, "people often portray cultural products as fetish and they do not want to patronize it, but if we can reorient the definition of culture to ourselves, people can then appreciate it."
He added that, "accepting the cultural values our products stand will bring great benefit from."
Mr. Issa also advised that the country takes its cultural values seriously in order to preserve the rich heritage as a people.
He indicated that, "our music, movies and arts should represent our heritage, rather than degrading it."
The first cohort of 15 trainees under the project shared their experiences on the impact.
"I work in a travel agency and we usually host events where attires are worn. I signed up to the project so I can learn how to make apparels to get the contract for myself and make some money as well," said Doreen.
Another participant, Sumaila said "I am a musician and I wanted to add a clothing line to it, so I enrolled to learn how to make batik Tie and Dye. I can use the technique to create my own brand in addition to the music I do".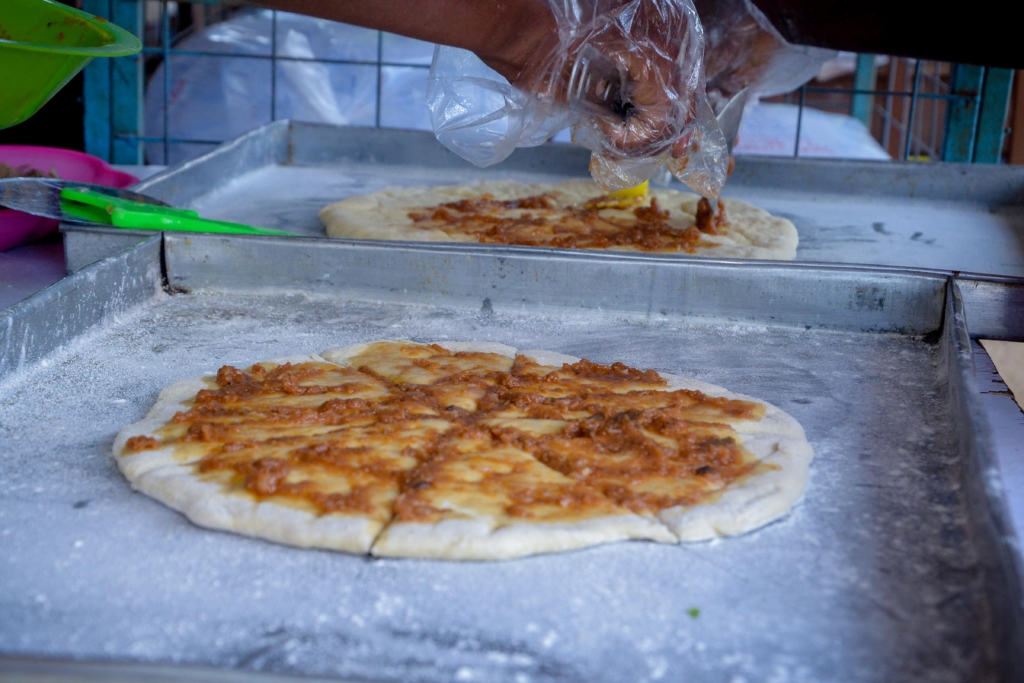 The BiG project intends to train over 10,000 persons in the Ashanti Region and further extend to other regions of the country.
The Believe in Ghana Project is under the operation of Techno Genesis, in partnership with The Multimedia Group, Kumasi and the Centre for National Culture, Kumasi.


Source link