Hollard Ghana and GIJ sign MoU to empower students
Hollard Ghana, with subsidiaries Hollard Insurance and Hollard Life Assurance, has signed an agreement with the Ghana Institute of Journalism (GIJ) to commence its Hollard X Academia initiative with the university to empower students for the future.
GIJ is the second public university to be enlisted in the Hollard X Academia initiative, after the University of Energy and Natural Resources.
The comprehensive programme provides a platform to enable a better future for students through Hollard's Streetwise Finance initiative, mentoring, engagement, corporate experience, and resource sharing programmes for three years subject to renewal.
Commenting at the brief signing ceremony at the GIJ's Dzorwulu campus, Group CEO of Hollard Ghana, Patience Akyianu, described the partnership as the group's contribution to nation-building and economic development. 
"It brings me joy to see this partnership with the Ghana Institute of Journalism (GIJ) come to fruition. As we embark on our partnership journey, we are certain this initiative will bridge the gap between academia and the world of work.
"Being an unconventional insurer working with a socially-minded purpose, our partnerships form an integral part of our business – in this regard, we're fostering a triple win for the university, the students and Hollard".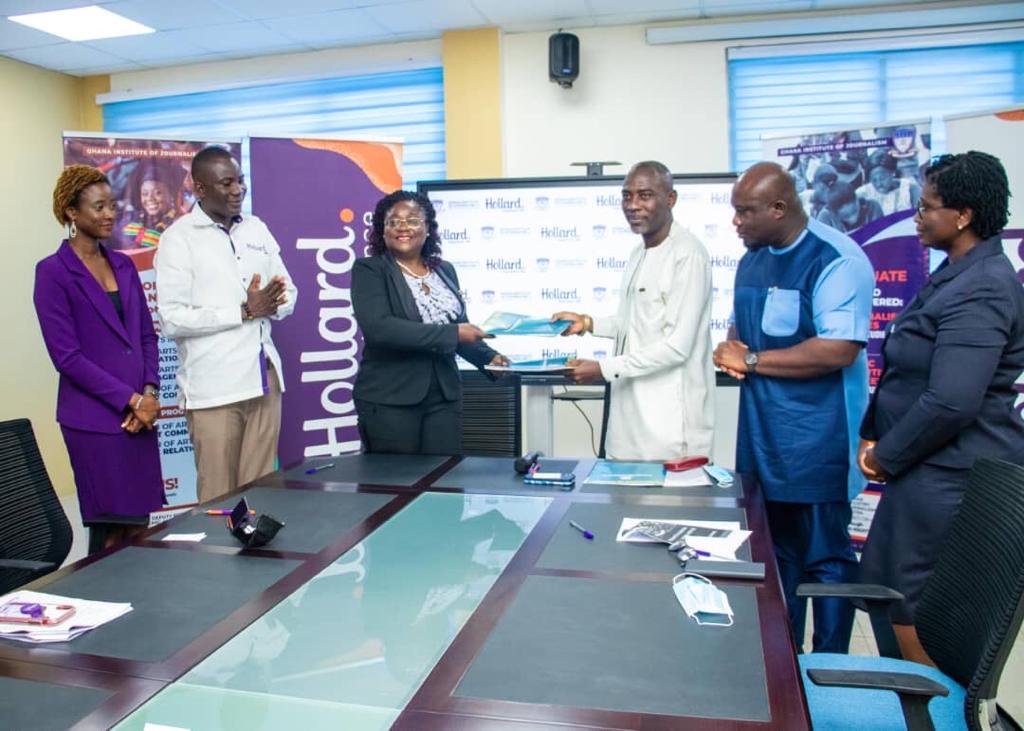 "With our business purpose to enable more people to create and secure better futures, we have carefully created five modules to provide students with a competitive advantage in the job market. The first module seeks to honour a valedictorian with a cash amount, a citation, and a laptop.
"The second module will also award one-third year and one final year student with tuition grants. The third module includes the Streetwise Finance leadership and entrepreneurship mentoring seminar. Modules four and five cover corporate experience and thought-leadership events.
"All these power-packed modules form part of our social impact efforts to give back to the communities we operate," she added.
The Rector, Professor Kwamena Kwansah-Aidoo, commended the Insurance group for their thoughtfulness.
He said, "We at GIJ are happy about this partnership with Hollard Ghana. Apart from resource sharing between our two institutions, our students will benefit substantially through mentoring programmes that will come in handy at work. Management is grateful for this gesture, and we assure Hollard Ghana of our utmost commitment".


Source link
GITFiC 2022 to focus on efficient mobile money penetration in Africa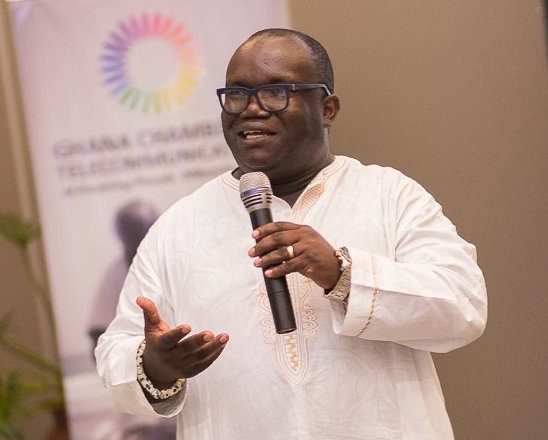 With the growth of mobile money and electronic money transfers, stakeholders in the sector are poised to discuss its challenges and new methods to enhance its efficiency at the 6th Ghana International Trade and Finance Conference (GITFiC).
The event which will take place again in Accra, on 23rd and 24th May, 2022 will have the Chief Executive of the Ghana Telecommunications Chamber, Dr. Ing. Ken Ashigbey as its Chief Executive
GITFiC 2022 seeks to update the evidence base of what is currently available in terms of reviewing the African Continental Free Trade Area (AfCFTA), data on digital trade, and in doing so, identifying potential options for estimating the value of cross border payment & settlement given the current data gaps.
The 6th Conference will, this year, consolidate the conversation from the 5th Conference on the AfCFTA and the Role of Local Governance in helping with extensive sensitisation, education, and preparing the minds of the business communities within the Metropolitan, Municipal, and District localities.
 The Vice President of VISA, MasterCard, Swift's Senior Country Director for Western Africa, Chief Executive of Ghana Chamber of Telecommunications, Chief Executive of the Association of Micro-finance Institutions in Kenya, and the Regional Head of Société Général in West Africa based in Abidjan makes up the first panel on day one for discussion.
The theme is "Towards an Effective and Efficient Mobile Money Transactional Penetrations in Africa; A Catalyst to solving Cross Border Payment & Settlement, an Anticipated-Barrier within the AfCFTA; – The Role of Financial Regulators and Stakeholders".
The second day of the conference christened; the Trade Minister's Panel, will see some selected Trade Ministers within the continent joining the conclave.
The final panel discussion on day 2 is on the theme "Leveraging on the pillars of Trade-Finance – A catalyst for Industrial Growth and Acceleration Post Pandemic; the Role of Payment, Financing, Risk Mitigation, and Access to Information".
This panel will seek to address current woes facing industries due to the prolonged restrictions on the COVID-19 pandemic, the ongoing conflict in Ukraine, and the post pandemic – the available finance options for industry.
The Vice President of the ECOWAS Bank for Investment and Development, the Head of Trade Finance at the African Development Bank, the Ivorian President of the Chamber of Commerce and Industry, and the Special Advisor to the Ivorian President of the Federation of SMEs comprise the third panel.


Source link
Akufo-Addo urges African countries to work together and fully utilise AfCFTA
President Nana Akufo-Addo has urged African countries to integrate more closely through competitive business, political cooperation, and investment to establish an African Beyond Aid agenda. According to him, African countries should make the most of the African Continental Free Trade Area (AfCFTA) by adding value to their resources before exporting them, in order to accrue more revenue.
Speaking at the Academy of African Business and Development's 22nd Annual Conference, President Akufo Addo said African economies can be transformed through value added industrialisation.
"African countries need to work more closely, deeply and competitively through trade to enhance initiatives. Together, we need to build our continent and hold each other up."
"That's the only way we can grow organically", he added.
He also called on African countries to double their efforts to develop in a sustainable manner and take responsibility for its sustainable growth.
He claimed that while Africa was the richest continent in the planet, the vast majority of its people were the poorest.
The president commended the University of Professional Studies, Accra (UPSA), through the agency of OPSA for hosting the annual Academy of African Business and Development conference.
Simon Sigue, President of the Academy of African Business and Development, argued that Africa's intra-trade activity should be expanded to improve economies.
"Africa's economy is growing. When you look at it you could see, but we need to have a connection to build each other together", he stated
The AABD annual conferences aim at facilitating multi-disciplinary research by stimulating collaborations between Africa based researchers and professionals and their counterparts around the world.
This is done by broadening and deepening global understanding of various issues relevant to Africa's business and development, as well as advancing solutions to some of her challenges.


Source link
Businesses should reduce cost, not cut cost – Financial expert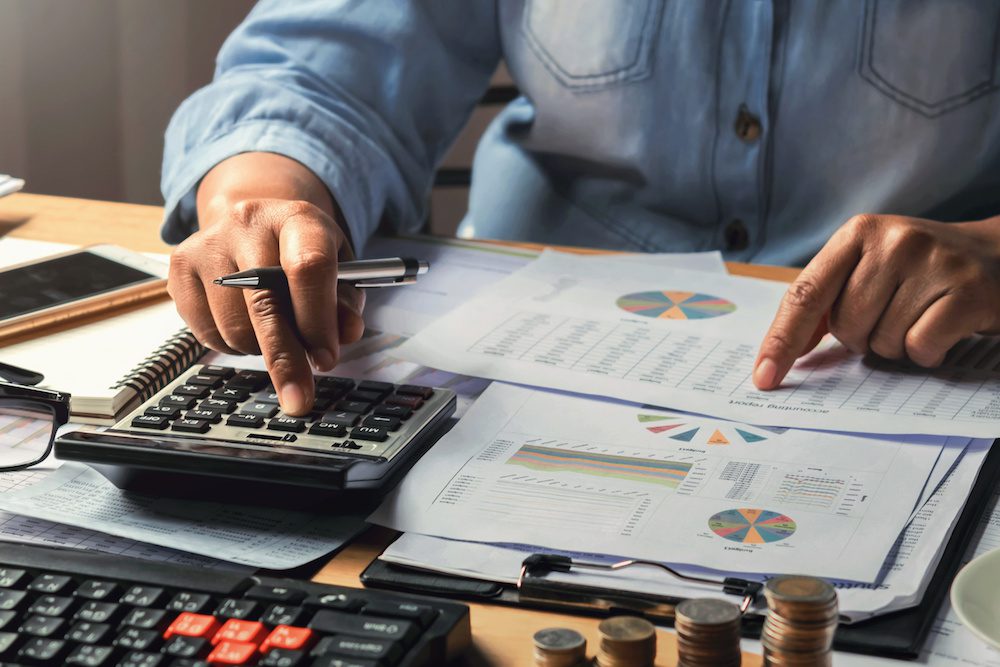 Managing Partner of Trust Consult, Charles Mensah, says businesses should be engaged in cost reduction against cost cutting.
According to him, cost reduction is finding innovative solutions to doing business during the current economic downturn.
"So you're going to look at the innovative way of delivering certain service that you're providing, innovative ways of doing things. So this is time for us to start thinking the best way without affecting the quality of the things. Because it's a phase we'll pass, but if you rush and cut cost , by the time the phase is gone, it'll be difficult for you to come back," he said on JoyNews' PM Express Business Edition.
He added that "I think most companies have started negotiating with their employees to have a freeze on salary increase, and then also accruing the expenses and telling them that we don't have cash but we recognize the expenditure so when the cash flow improves they'll pay.
"I know some companies that have taken some restrictive measures where they're paying only 50% of their salary now, and they're accruing the next 50 for future when things improve."
He thus cautioned employers to hasten slowly in taking certain decisions that may poorly affect their businesses when the economic downturn finally passes.
"Because as we speak right now, if you rush to cut cost and things improve it will be difficult for you to turn on the machine. Because once the machine is in motion you don't rush to take certain decisions. It's a reasonable period for you to have a discussion with your employees, for you to have a discussion with suppliers and then your customers. So there's a bit of negotiation as we speak," he said. 


Source link