Nigeria 1-1 Ghana: Black Stars qualify for 2022 World Cup on away goals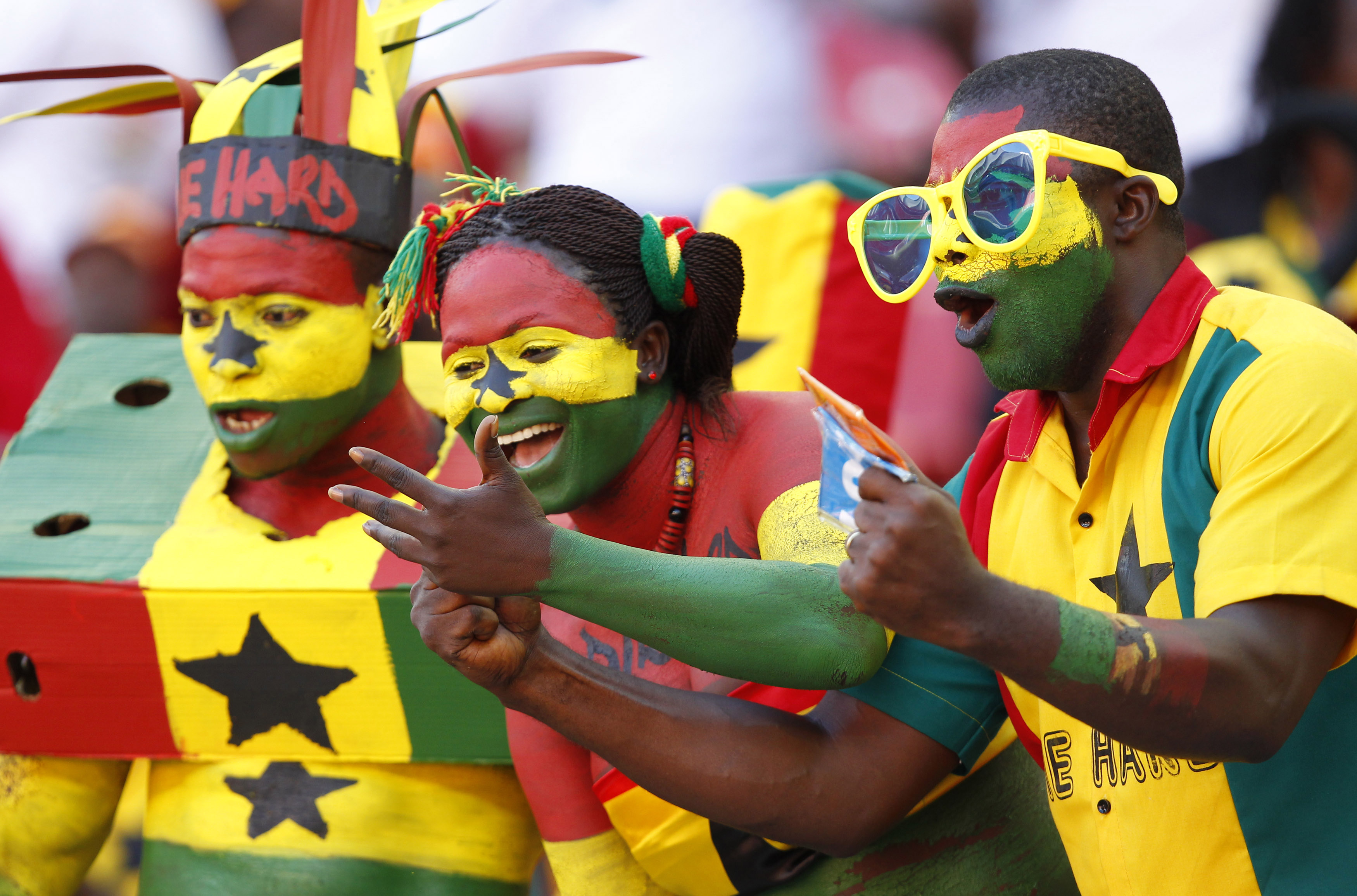 Otto Addo decided to maintain the same team that played against the Super Eagles in the first leg at the Baba Yara Stadium.
Joojo Wollacot was maintained in post and was flanked by Daniel Amartey, Alexander Djiku, Denis Odoi and Gideon Mensah.
Thomas Partey and Baba Iddrisu were trusted to man the midfield, with the attacking trio of Jordan Ayew, Fatawu Issahaku and Mohammed Kudus providing support for lone striker Felix Afena-Gyan.
Nigeria coach Augustine Eaguavoen, however, made five changed to the team that played in the first leg, with Emmanuel Dennis and Ademola Kookman leading the new faces.
Boosted by the charges atmosphere inside the stadium, the Super Eagles made a bright start to the game and dominated proceedings.
But despite enjoying the larger share of possession, it was Ghana that struck first when Uzoho committed a blunder by allowing Partey's long-range shot to slip through his hands.
Conceding first awakened Nigeria, who began making more dangerous incursions into Ghana goal area. Wollacott was called into action twice but he was up to task, saving a shot from Onyenka and palming Bassey's effort away too in quick succession.
However, the Super Eagles didn't have to wait long for their equaliser after being awarded a controversial penalty when Odoi brought down Lookman.
William Troost-Ekong stepped up and converted to draw Nigeria level on terms. Nigeria continued to dominate but couldn't find another breakthrough as both teams went into the break level.
The Super Eagles were still the better side in the second half, with Osimhen spurning two glorious opportunities.
Despite Nigeria's late onslaught, Ghana held on nick a draw, sealing their place at the 2022 World Cup on away goals.


Source link
Top 5 UEFA Champions League finals in history
This will be the 30th final since Europe's premier club competition was rebranded into the UEFA Champions League all the way back in 1992.
That means there have been 29 previous UEFA Champions League finals, many of which have been fantastic games of football and remain memorable to this day.
Let us take a trip down memory lane and rank the top five UEFA Champions League finals since 1992 in descending order of enjoyability and memorability.
ALSO READ

5. Barcelona 2-1 Arsenal (2006)

The 2006 final between Spanish giants FC Barcelona and English club Arsenal was a cracking game of football at Stade De France, coincidentally the venue for this year's final as well.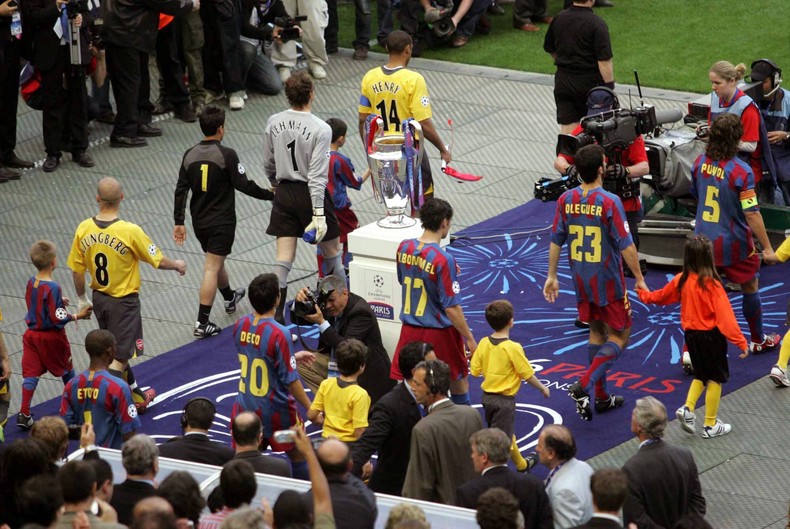 Arsene Wenger's Arsenal had come into their first-ever Champions League final hopeful for a win but suffered a setback early on when goalkeeper Jens Lehmann got sent off after just 18 minutes.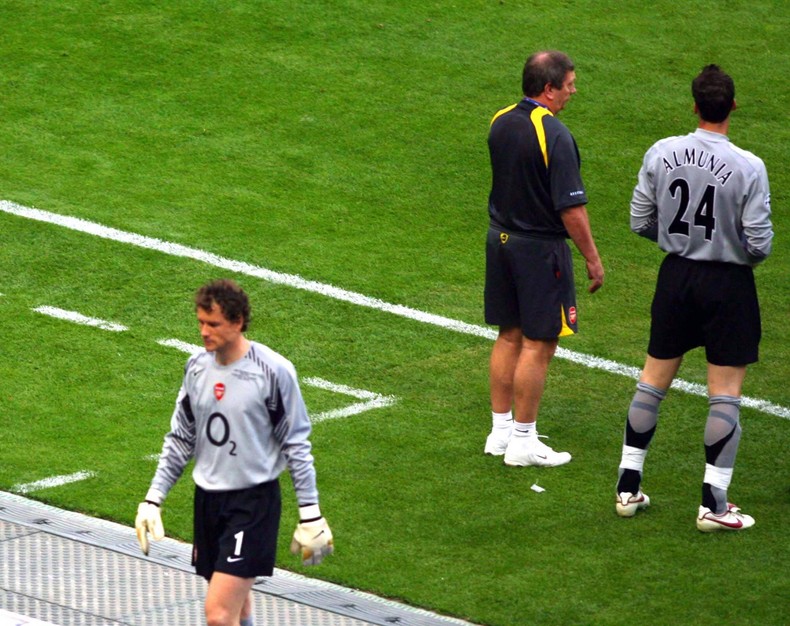 Reserve goalkeeper Manuel Almunia was brought on in place of a distraught Robert Pires and even though Arsenal took the lead through Sol Campbell's bullet header in the 37th minute, Almunia would be influential in the final.
Despite being a man down and a goal up, Arsenal continued to create the best chances, most of which were spurned by star striker Thierry Henry who was uncharacteristically wasteful on the night.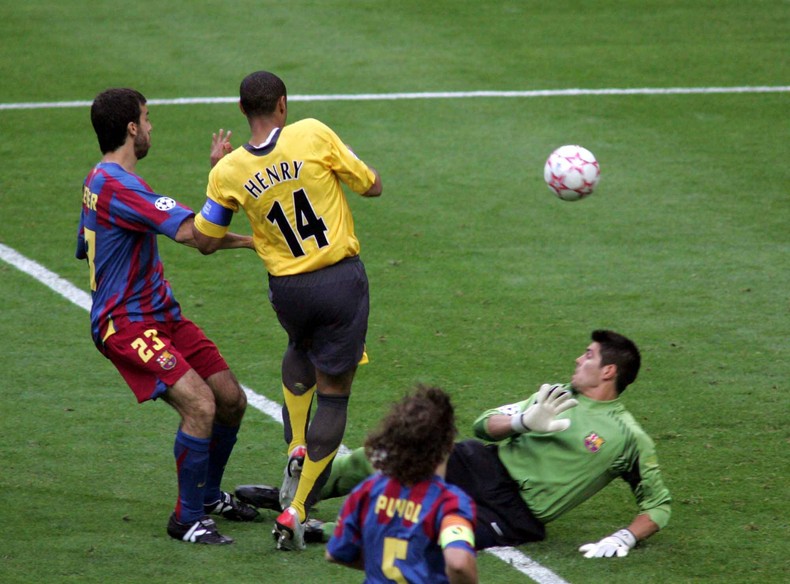 Barcelona punished Arsenal's wastefulness with two late goals, Samuel Eto'o and Juliano Belletti both beat Almunia at his near post in the 76th and 81st minutes respectively to break Gunners' hearts worldwide.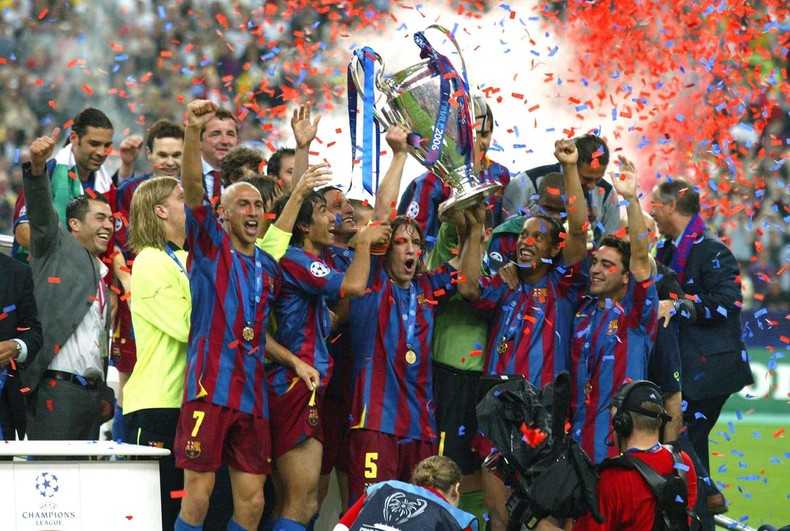 4. Real Madrid 2-1 Bayer Leverkusen (2002)

Just over 20 years ago, Real Madrid defeated Bayer Leverkusen at Hampden Park in Glasgow, Scotland in a game that is mostly remembered for its winning goal.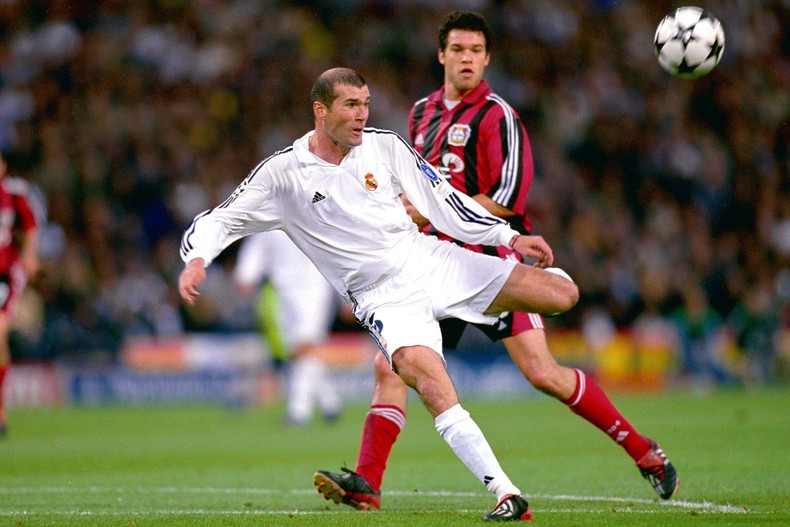 Los Blancos took an early lead when Raul Gonzalez latched on to a ridiculous long throw by Roberto Carlos to slide the ball past Leverkusen goalkeeper Hans-Jorg Butt who in all honesty should have done better.
Brazilian centre-back Lucio levelled proceedings with a bullet header for Leverkusen in the 14th minute but just before half-time Madrid retook the lead in legendary fashion.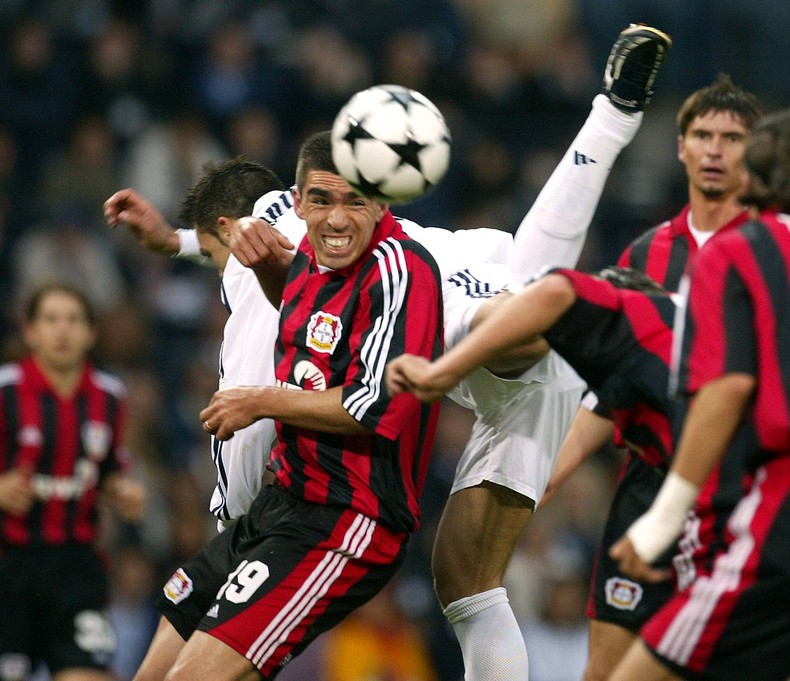 Roberto Carlos aimlessly hoofed the ball into the air but luckily for him, Zinedine Zidane was standing in acres of space on the edge of the box to connect and produce that incredible left-footed volley into the top corner which Butt probably could have saved too.
Leverkusen created multiple chances to equalise in the second half but were continually thwarted by a fresh-faced Iker Casillas who had come off the bench to seal a ninth UCL title for Real Madrid.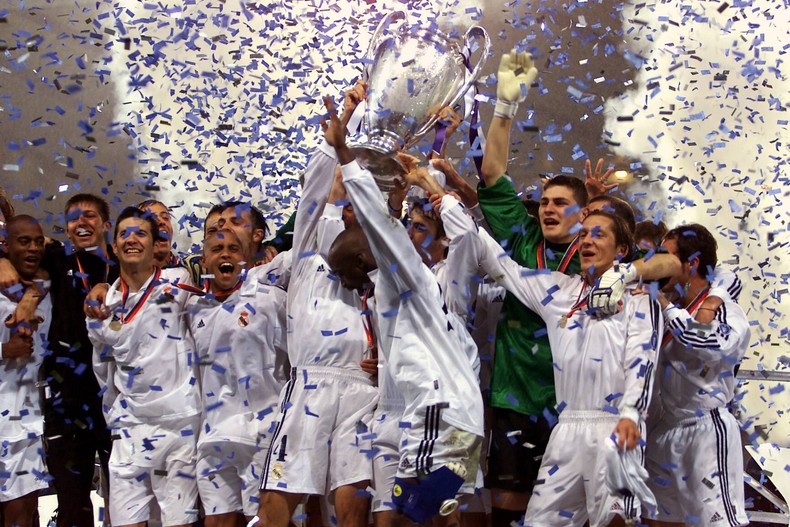 3. Real Madrid 4-1 Atletico Madrid AET (2014)

Real Madrid would have to wait 12 years to win the Champions League again, and the search for the historic 'La Decima' would end against Atletico Madrid at the Estadio Da Luz in Lisbon, Portugal.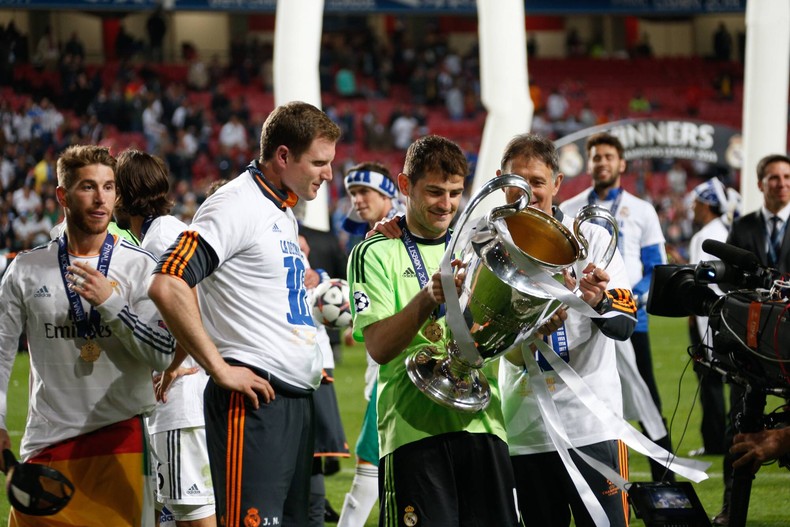 Diego Godin headed Atleti in front after 36 minutes and what followed was some of the most impressive lockdown defending in a bid to win their first-ever UCL trophy.
Sergio Ramos broke their resolve and hearts along with it as he equalised in the 93rd-minute with a header to force extra time.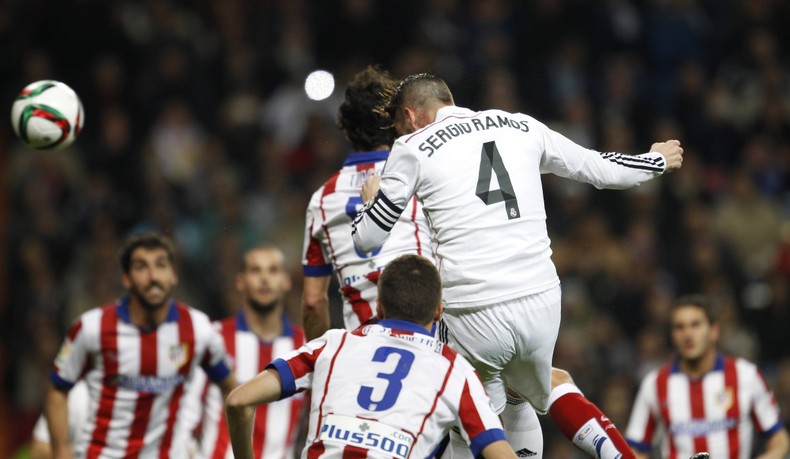 Real Madrid then scored three goals in extra-time through Gareth Bale, Marcelo and Cristiano Ronaldo to secure the elusive 10th title.
2. Manchester United 1-1 Chelsea 6-5 PENS (2008)

The all-English final between Manchester United and Chelsea at the Luzhniki Stadium in Moscow, Russia was a tightly-contested affair as most finals are but also a great game of football.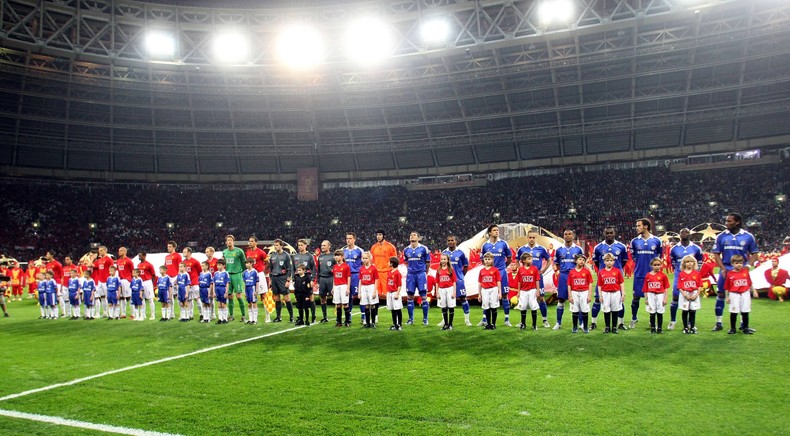 Cristiano Ronaldo headed United in front in the 26th minute but Frank Lampard struck back for Chelsea with a neat finish on the stroke of halftime.
Both teams continued to create chances but no more goals were scored and the game went to extra-time where Didier Drogba was sent off for a scuffle with Nemanja Vidic which many believe to be the turning point in the game.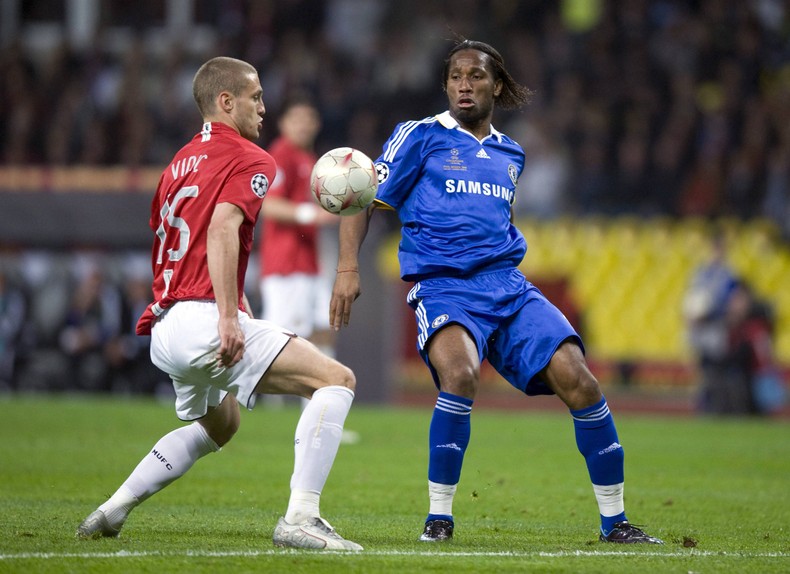 Penalty shootouts followed and Chelsea were one kick away from winning their first-ever UCL trophy and with Sir Alex Ferguson visibly trembling, John Terry famously slipped and missed.
Manchester United went on to win in sudden death after Edwin Van Der Sar saved Nicolas Anelka's tame effort to secure the UEFA Champions League trophy.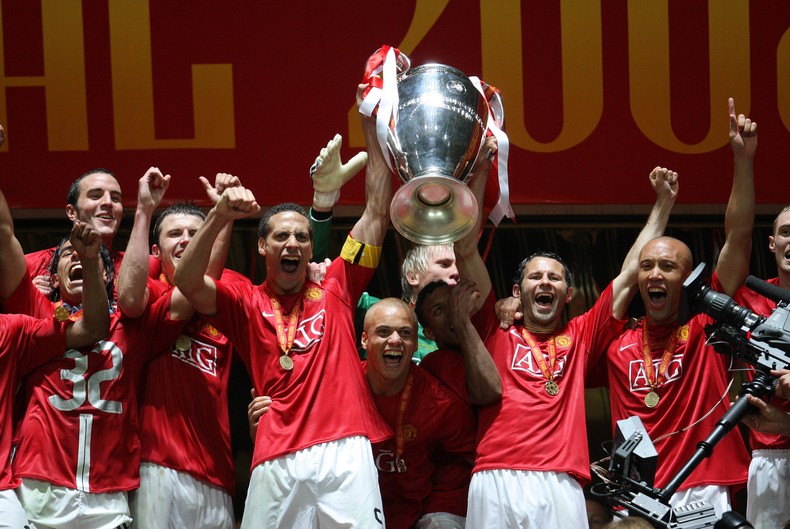 1. Liverpool 3-3 AC Milan 3-2 PENS (2005)

As far as Champions League finals go, there can only be one winner, that night in Istanbul, movies have been made about it, Liverpool fans won't stop talking about it…and why would they?
AC Milan raced into a 3-0 lead at halftime thanks to a 1st-minute goal by Maldini and a brace by Hernan Crespo and they could have even had more.
But whatever Rafa Benitez did at half-time worked wonders as Liverpool came out a different team, scoring three goals of theirs and equalising just 15 minutes into the second half.
The game remained tight for the final 30 minutes of regulation and further into extra time till it got to penalty shootouts where Liverpool won 3-2.


Source link
Integrate capital markets for faster economic recovery and development – Bawumia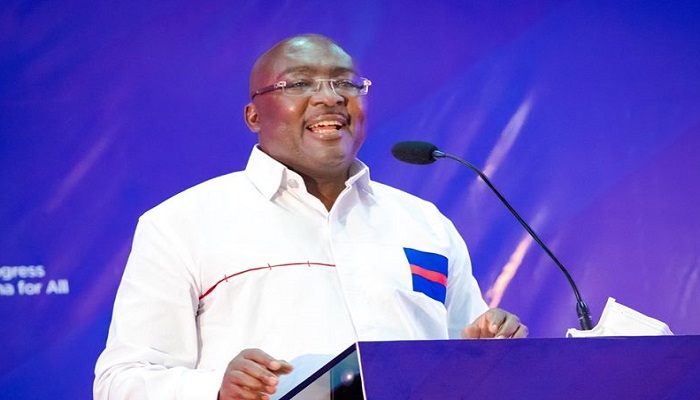 "A well-integrated West Africa Capital Market can accelerate the mobilization of resources for Sub-regional and continental infrastructure needs which is estimated by the African Development Bank (AfDB) to be about $130-$170 billion a year (AfDB, 2019 report). This can be supported or supplemented by funds raised across the region and the continent.
"An integrated capital market can also help to attract capital and stem the rapid tide of capital flight from Africa which has hit unprecedented proportions. In this case, capital will begin to work within the continent as bankable projects would be initiated locally," he explained.
Among others, regional integration of capital markets in the West African Community should stimulate intraregional securities trade and investment, providing alternative sources of financing, and supplementing commercial banks, which dominate the regional financial sector with low competitiveness, Dr. Bawumia emphasised.
"Deeper and more liquid markets could support both foreign and local currency capital investments in physical and social infrastructure," he remarked.
The Vice President warned, however, that the necessary regulatory measures must be put in place to ensure the growth and sustenance of the integrated capital market.
"To have a successful capital market integration there ought to be important technical regulatory acts that meet the need for consensus on sound prudential principles and practices. Importantly, there is a need to develop regulatory policies that protect investors, improve the efficiency of markets, and protect the markets from systemic risk.
"The development of regulatory policies at the system level should avoid regulatory arbitrage, facilitate risk-sharing, and encourage more competition that results in tangible outcomes."
Nevertheless, "The benefits of economies of scale to be derived from the integration of the capital markets in West Africa cannot be overemphasized. The more we integrate and develop our capital markets, the more we will support a robust and uniform economic renaissance on the continent, along with the transition to a broader, more diversified, sustainable, and digitalized economy.
"The government of His Excellency Nana Addo Dankwa Akufo-Addo, who also is the current chairman of ECOWAS, pledges our unflinching commitment to work in concert with the other Governments in the sub-region to support the integration agenda for the Capital markets in West Africa," he added.


Source link
BoG testing online version of eCedi with Vodafone Cash customers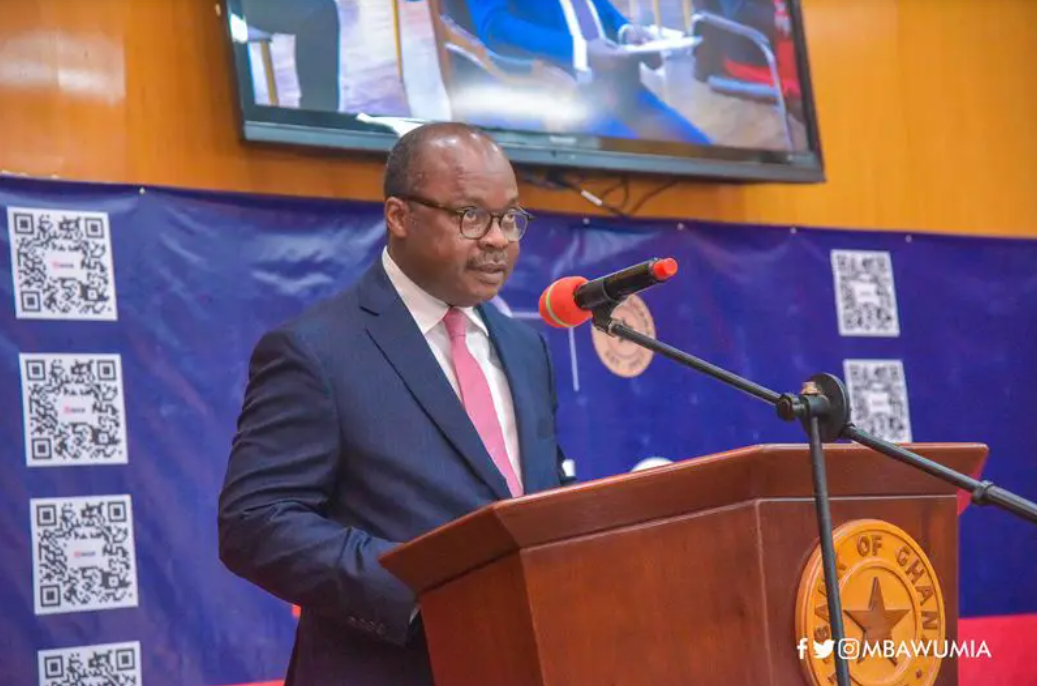 The BoG has however, restricted the test of its online version of the eCedi to Accra and Tarkwa (in the Western Region) only.
"Those platforms will be open to every licensed entity to integrate soon – and a version will be available in a sandbox for tech startups to test in the future," Techgh24.com reported.
Meanwhile, the offline version of the eCedi is currently being piloted at Sefwi Asafo in the Western North Region, and the Central Bank said it is encouraged by the way selected persons use the eCedi for daily purchases such as food, grocery and drinks in that town.
Governor of the Central Bank, Dr Ernest Addison says feedback from the piloting has been positive and that gives them the indication that the country is ready for a full nationwide rollout of the eCedi soon.
"There has been a pilot carried out in different parts of the country and the feedback I have gotten is that people have been quite enthusiastic about having the opportunity to be part of the pilot and even gone out of their way to reload the CBDC using their own resources to be able to carry out transactions," Dr Addison remarked. "The enthusiasm shown by Ghanaians is a good sign that by the end of the pilot we will be able to move on as planned."


Source link