Vodafone prioritises advancement of the youth – HR Director
Human Resource Director for Vodafone Ghana, Hannah Ashiokai Akrong, has highlighted some initiatives that Vodafone has put in place to support the youth and help build their portfolios.
In an interview with Rev. Erskine on YFM's Y-Leaderboard Series, Hannah Ashiokai, explained that Vodafone believes in the youth because of their innovative and great ideas for the organisation.
"We have different programmes. Apart from our graduate training programme, we have internships, apprenticeships, our female engineering scholars' programme and many others. We have a screening process because a lot of people apply for these roles," she said.
"For our graduate training programmes, for instance, we have about 12 slots and usually get about 2000 applicants annually. By the time we finish screening, we get the number we're looking for. The screening doesn't focus on work experience because, at that time, people are just getting out of school."
"With your potential, we look at mental agility which talks about how quick you are to pick new things, how confident you are, how you can express yourself, put your ideas together and present them to a team to convince them that this is the data and this is how it's going to work?" she elaborated.
The HR expert also mentioned that having past leadership experiences from school or through volunteer opportunities is also good, hence, it is a plus for applicants who do have that experience.


Source link
Court adjourns Ghana Mine Workers, Asanko Gold Ghana Limited case of wrongful laying off of over 200 staff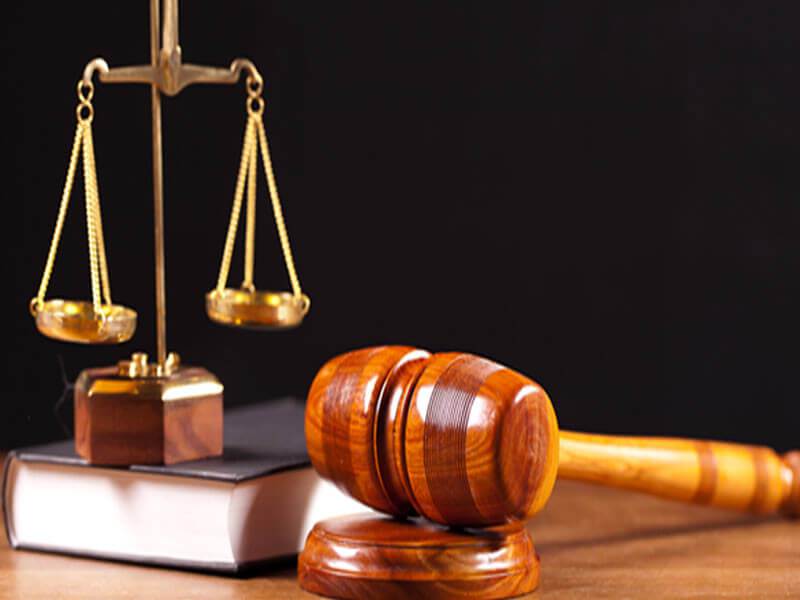 The Amasaman High Court has on Thursday adjourned the case involving 299 Asanko Gold Ghana employees who were sacked without proper compensation.
It was after the counsel of the plaintiff – Asanko Gold Ghana Limited – claimed it had not received any affidavits in opposition to their motion from Ghana Mine Workers Union.
So, the court adjourned the case to be heard on June 1, to afford them opportunity to be served.
The two – Asanko Gold Ghana Limited and The Ghana Mine Workers Union (GMWU) –   are in court over non-adherence to the collective bargaining agreement relating to payment of severance to the laid-off staff who are members of the Ghana Mine Workers Union.
According to the mine workers, the condition of service agreed have not been adhered to by the Asanko Gold, especially, the compensation for severance, for its members.
The Lay-Off
These two hundred and ninety-nine (299) mine workers have been engaged as permanent workers for more than two years in Asanko Gold Ghana Limited.
But unfortunately, early this year, the workers' claim that Asanko Gold Ghana Mine terminated their employment as permanent workers and made contract staff.
This saw their salaries reduced by 40 percent worsening their conditions of service and unfortunately didn't come with agreed severance package in the collective bargaining agreement.
The MoU
A Memorandum of Understanding (MOU) dated February 10, 2022, was signed by the Ghana Mine Workers Union and Asanko Gold Ghana Limited to finalize payments of redundancy compensations to workers affected after Asanko Gold Ghana Limited announced its decision to embark on a redundancy exercise on February 2022.
Under the MOU signed by both parties, paragraph one and ten require that:
1.       "a total of 299 permanent employees will be severed effective 31st March 2022 and paid appropriate redundancy packages in line with their applicable Collective Agreements, inclusive of the one (1) month notice required".
2.       "payment of appropriate compensation due all affected employees shall be paid on or before 31st March 2022".
The Mine Workers Union says the interlocutory injunction was necessary because, despite repeated calls for Asanko Gold Ghana Limited to strictly comply with the relevant provisions of the collective agreement and MoU, the mining company has neglected and bent on violating the agreement without recourse.
In court
The GMWU are worried that upon several meetings with management of Asanko Gold Ghana Limited, they still did not see any changes on the need for the mining company to pay the appropriate severance as agreed and hence their decision to resort to court action.
Counsel for the GMWU further disclosed that Asanko Gold Ghana Limited wanted the case strike out because, according to them, the case was 'premature'.
But the Ghana Mine Workers Union filed an affidavit objecting to that motion.
That was meant to be argued in court on Thursday, but Counsel for Asanko Gold Ghana Limited told the court that the court bailiff is yet to served them with the affidavit and so pleaded for an adjournment.
The presiding judge therefore obliged and adjourned the case to June 1, 2022.


Source link
BoG should not rush into increasing the policy rate – Badu Aboagye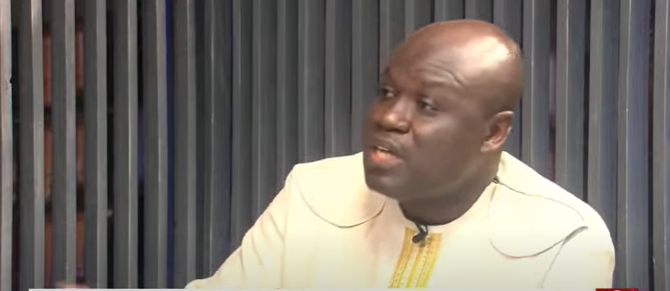 The Chief Executive Officer of the Ghana National Chamber of Commerce and Industry, Mark Badu Aboagye, says the Bank of Ghana should not rush to increase the policy rate.
According to him, doing so will be akin to solving a stomach infection with paracetamol, "the pains will go down, but the issue will not go, and that is the experience we're having now."
His comments are in reaction to an indication made by the Governor of the Bank of Ghana, Dr. Ernest Addison that policy rates may be increased soon.
In an interview with Bloomberg, he said "this week, the MPC will be meeting, I do not want to preempt what the Committee will decide but I think is a very complicated issue. As we said inflation is nearly 24%, we need to take a position on what to do with the current policy rate at 17%".
In response, Mark Boadu Aboagye stated that an increment in the policy rate will have an effect on the real sector.
He also noted that the suggestion that inflation in the country has also peaked might be misleading.
"For me in particular, I don't see that. You see, when you have inflation and you're able to identify that it's from demand side, that you can easily use the monetary policy to deal with it that is immediate. But for supply side it takes much more longer time.
"Now, I mean, there's no food, I mean, food is short. Now if you want to grow even maize, it will take at least three months unless you're importing. When you're importing you're importing inflation. So there should be a holistic approach, not only concentrating only on the monetary side otherwise you'll be solving a stomach problem with paracetamol, the pains will go down, but the issue will not go, and that is the experience we're having now," he said.


Source link
BoG should deal with cedi stability, others -Togbe Afede XIV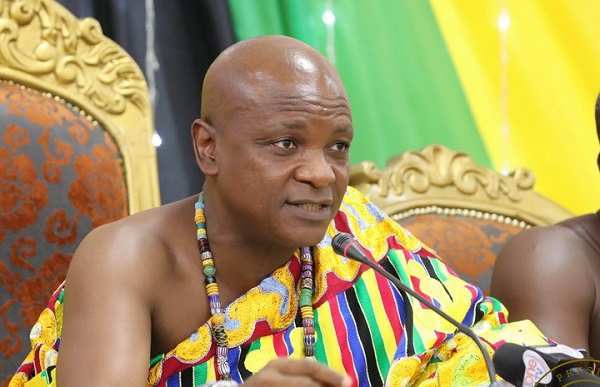 The Paramount Chief of Asogli Traditional Area, Togbe Afede XIV, has once again charged the Bank of Ghana to address the perennial volatility of the Ghana cedi and the high interest rates in the country.
According to him, the Central Bank is veering off its core mandate of ensuring price and exchange rate stability as their contribution towards the realisation of the macro-economic objectives of growth and job creation.
Receiving the board of the National Petroleum Authority in a courtesy call, he questioned the high profit trumpeted by the Bank of Ghana in 2020, which he believes is as a result of the high interest rates that are costs to other sectors of the economy. 
"The banking sector is making huge profits.  Absa reported a profit before tax of ¢1.1 billion, while Ecobank and GCB reported after-tax net incomes of close to ¢600 million last year. BOG itself made a profit of ¢1.57 billion ($270 million) in 2020, about four times the profit that Bank of England made."
"Bank of England presides over a $2.7 trillion economy. Ghana's economy is only about a $72 billion, about one-fortieth, yet our central bank made so much money. Sadly, from the high interest rates that are costs to other sectors have to bear. High interest rates have only succeeded in creating the most profitable banking sector in Africa, while wreaking havoc on other sectors and destroying the structure of our economy".
He further bemoaned the state of industries in Ghana, owing to the fact that most important sectors are owned by foreigners which he believes does not augur well for Ghana.
Togbe Afede XIV therefore called for a change in the structure of the economy, questioning the high inflation which has become a permanent feature of the economy.
'If you look at our economy, including the oil and gas sector, you will realize that the bulk of it, unfortunately, the most important sectors, are owned by foreigners. So, a huge chunk of our earnings accrues to foreigners.  Our mining, banking and telecoms sectors are dominated by foreigners. Thus, large movement of funds out of these sectors, for dividend payments, for example, wipe out our trade surpluses, and invariable, we suffer deficits, with adverse ramifications for the cedi."
"It means that the structure of our economy has to change. We learned and talked about this since the time we were studying economics in secondary school. Can you imagine?"
He called for a relook at the approach to tackle inflation as a country and called for a positive fiscal, trade and monetary policies.
"The Bank of Ghana has always tried to fight inflation with high interest rates, but it has not worked. The problem is they increase interest rates based on recorded inflation, among others, which is effectively past price changes, instead of expected inflation. Their approach inadvertently transmits past trends into the future, in a self-fulfilling prophecy."
 "We need, as a nation, to look critically at how we fight the battle against inflation", he intimated.


Source link