Watch IT Girl, Efia Odo Seriously Booed Up With Billionaire Musician Ova Wise – Photo
Without a doubt, Ghanaians can agree that Efia Odo's expensive taste in men is elite and totally out of this world.
After steadily updating her Snapchat stories today with the most random posts, the daring on-air personality and actress served Snapchat fans with the feels.
READ ALSO: Watch Davido Deliver Eye-Popping Performance at the Fifa World Cup Draw in Qatar
Before we get into the specifics of today's gist, you may recall that Efia Odo gave us a sneak peek into who her ideal man is likely to be not long ago.
Surprisingly, her point of reference was none other than Sammy Gyamfi, the opposition NDC's astute national communicator.
Moving on, it is common knowledge that Efia Odo is a huge fan of Kwesi Arthur, and she uses every opportunity to express her genuine affection for him.
Many have speculated that the duo, Efia and Kwesi, are secretly dating. That rumour has never been able to shake the internet.
However, this new scoop from Efia's official Snapchat handle will give many Ghanaians the chills if it is remotely possible.
Efia Odo served her Snapchat fans with hot videos of her 'Ashawo' season dress as she was all booed up with Ova Wise.
Check out screenshots of the video below.
Now, for all those we lost at the mention of ova wise, he is Jessie Kumordzie, known by the stage name Ova Wise.
He wields a lot of influence on the internet, especially on Snapchat and Instagram.
READ ALSO: 2022 World Cup Draw – Ghana Drawn in Group H – Check Full Draw
And that's the kind of fling that melts our wax.
SOURCE: GhanaCelebrities.Com
READ ALSO:
Refused A UK Visa? CLICK HERE FOR HELP
---
CLICK HERE to subscribe to our daily up-to-date news!!


Source link
Sabinus wins 'Best Content Creator' at AMVCA8, Mr Macaroni reacts
– Advertisement –

Is there a quiet beef between two of Nigeria's most popular skit makers, Mr Macaroni and Sabinus?
This has come to the fore following the prestigious award won by Sabinus at the African Magic Africa Magic Viewers' Choice Awards 8 (AMVCA8).
Sabinus was named the 'Best Content Creator' at the AMVCA8. An achievement that has raised many eyebrows amongst skitmakers in Nigeria and their fans.
On the back of that, popular skit maker Mr Macaroni has reacted. His reaction came on the back of an assertion made by a fan that he deserved to have won the award instead.
According to the fan, Sabinus did not deserve to win the award and it should have gone to Mr Macaroni. He added that Sabunus only won the award due to favouritism.
Mr Macaroni reacted by writing:
"Sabinus winning the AMVCA Award is very well deserved!! He has brought joy and laughter to the faces of millions including mine. I have also had the pleasure of featuring him in about 3 of my contents. I share in his win. Please let us not ruin this beautiful moment," he wrote.
Sabinus has had a solid rise as a fine comic skit maker in the past year. His skits have resonated so well with several fans and audiences. Thus, winning the AMVCA8 was a stamp on his craft.


Source link
Ga youth bathe, clothe, and feed Nigerian thief banku after he was caught
– Advertisement –

A thief of Nigerian nationality who was caught at James Town could not believe his luck when he was given a special treat.
Instead of subjecting the thief to instant justice, the kind group or mob decided to offer help to the poor thief who was clearly apprehensive after he was caught.
To give credence to their kind gesture, they decided to telecast the entire session with the thief on Facebook Live as they gave him food, helped him change his clothes after bathing, and offered him psychological assistance.
The leader of the youth explained the reason behind their collective decision not to have lynched or beaten the thief to a pulp in the live video.
"We are good people. As "Gas" we do not want to kill you or beat you. Due to that we have changed your clothes, helped you shower and given you food. That is how we have chosen to treat you after we caught you stealing," he said.
The thief who looked quite solemn at that moment thanked the group for their kind gesture. He also admitted that he would have been killed if he was caught in a different vicinity.
He thanked the group for sparing his life. Thereafter, he was served balls of Banku which he ate hungrily. However, his freedom came at a cost. He was made to clean the entire community.
The incident happened at Akoto Lante near James Town in Accra.
Check out the link to the full video HERE.


Source link
Everything about CCTU female student found dead without her private part
– Advertisement –

The Central Region Police are probing the circumstances surrounding the death of a level 300 student from the Cape Coast Technical University at OLA Estate in Cape Coast on Friday night.
Nana Ama Clark's body was discovered minus her private parts in a pool of blood.
Around 9:00 p.m. on Friday, police received information that a female adult had been discovered dead by the roadside at OLA Estate, near the OLA College of Education in Cape Coast.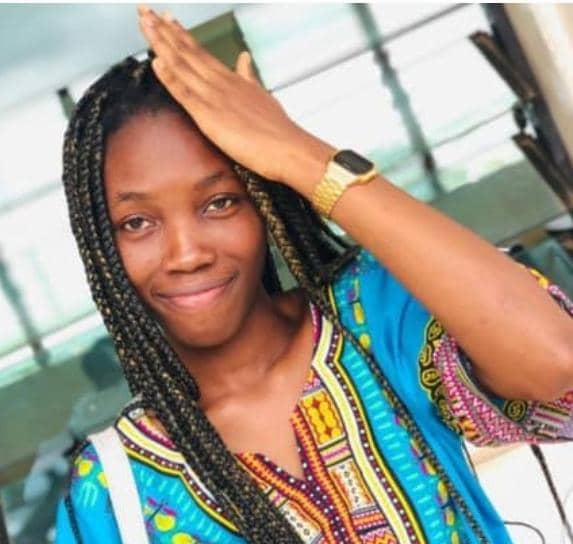 According to the police, they arrived at the scene and discovered the body of an unknown woman, aged around 24, lying naked with her private part 'vagina' chopped off and bruises all over her body.
Residents in the region are outraged by the incident and are pleading with the police to apprehend and prosecute the offenders.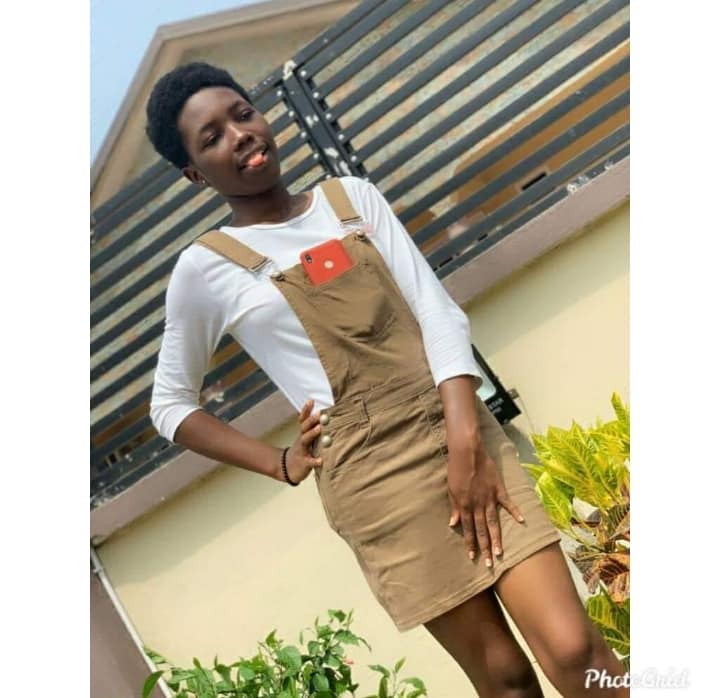 Residents ruled out the possibility that the 24-year-old was killed by a hit-and-run vehicle. Residents claim that the circumstantial evidence does not support an accident but rather a skillfully coordinated scheme, even before the police finish their investigations.
Residents of OLA Estate are also requesting that the Cape Coast Metropolitan Assembly repair the area's broken street lights.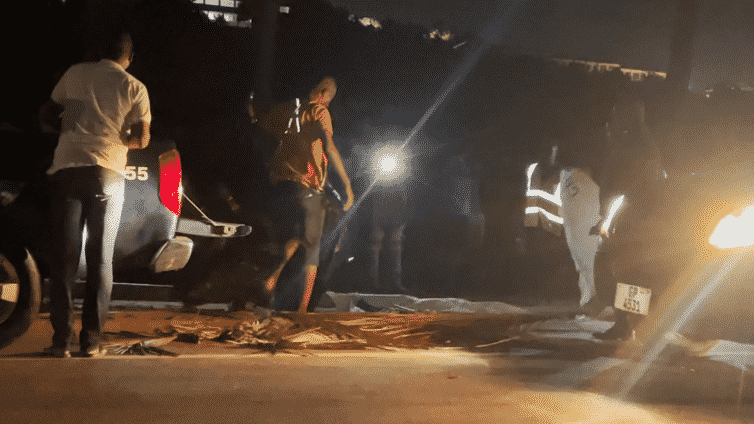 The entire OLA-Bakaano section, where the event occurred, is completely dark at night, and neighbours believe that the darkness encourages criminals to commit such crimes.


Source link