Aborted babies, condoms are damaging sewage plants at Lavender Hill – Engineers lament
According to a report by Joy News, the plant has gained notoriety for containing other solid waste materials despite only being suitable to process liquid waste.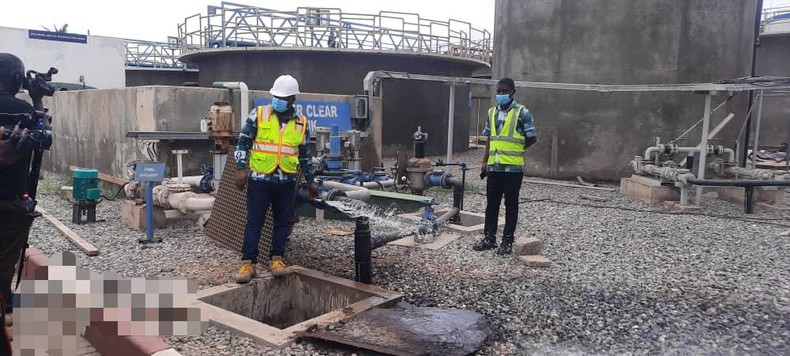 It is currently being operated by Sewerage Systems Ghana Limited (SSGL) at Lavender Hill, near James Town in Accra.
The Head of Processing and Engineering at Sewage Systems Limited, Eric Amofa-Sarkodie, confirmed that aborted babies and condoms are damaging their machines.
"We see aborted babies, we see sanitary pads, condoms, even blankets. All of these things find their way into our plant because people drop them there," he said, as quoted by Myjoyonline.
Meanwhile, a newly released model of estimates for pregnancies and abortions in the world shows that some 266,000 abortions were done in Ghana within four years.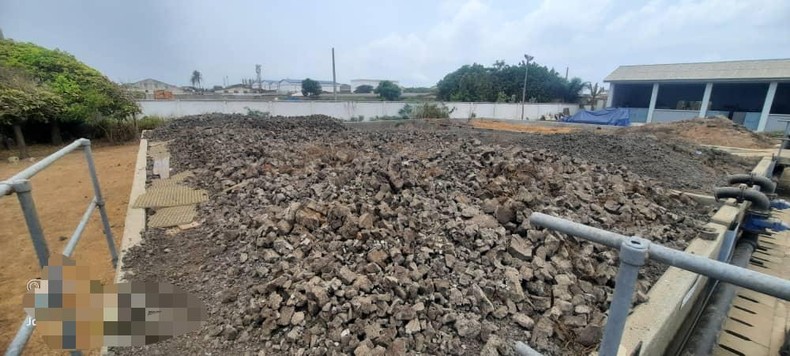 The Guttmacher Institute, the World Health Organisation and the UN's Human Reproduction Programme (HRP) released the first-ever model-based estimates of unintended pregnancy and abortion rates for 150 countries, highlighting major disparities in access to sexual and reproductive health care.
The study analyses rates from 2015 to 2019, with the aim of providing deeper insights into access to sexual and reproductive health services in countries of all income levels across the globe.
In Ghana, the unintended pregnancy rate declined 14 per cent between 1990-1994 and 2015-2019, it said during the same period, the abortion rate increased 35 per cent with the share of unintended pregnancies ending in abortion rising from 23 per cent to 36 per cent.
It said pregnancy outcomes in Ghana in 2015-2019 recorded a total of 1.33 million annually with 741,000 being unintended and 266,000 ending in abortion, which is legal only to preserve the pregnant person's health.


Source link
Achimota Forest brouhaha: Land Ministry to investigate Sir John's 'will'
It said the ministry took "a very serious view of the allegations."
"The attention of the Ministry of Lands and Natural Resources has been drawn to a document making the rounds on social media, which alleges that the late former Chief Executive Officer of the Forestry Commission, Kwadwo Owusu Afriyie, had included portions of the Achimota Forest in his Will, and given out same to individuals who are said to be related to him.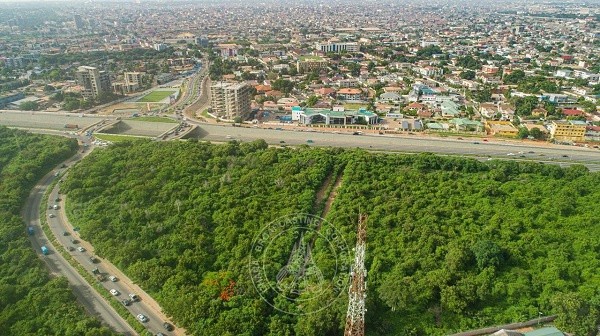 "The Ministry takes a very serious view of the allegations and has requested all documents relating to the lands in question, as part of an initial inquiry to ascertain the veracity of the claims. Considering that the issues that form the basis of the allegations predate the tenure of the current Minister, Hon. Samuel A. Jinapor, MP, it is important that he is seized with the full facts to enable him to take appropriate action, if, indeed, there is any merit in the claims," it added.
The document lists some relatives of Sir John's to be allocated some portions of the Achimota Forest.
It follows the coming into force of the Executive Instrument (E.I.) 144 gazetted on behalf of President Nana Addo Dankwa Akufo-Addo on April 19, 2022.
This means effective May 1, 2022, those portions, [361 acres] sections of which had been developed and had already been granted to the Owoo family in September 2013 are no longer a forest reserve.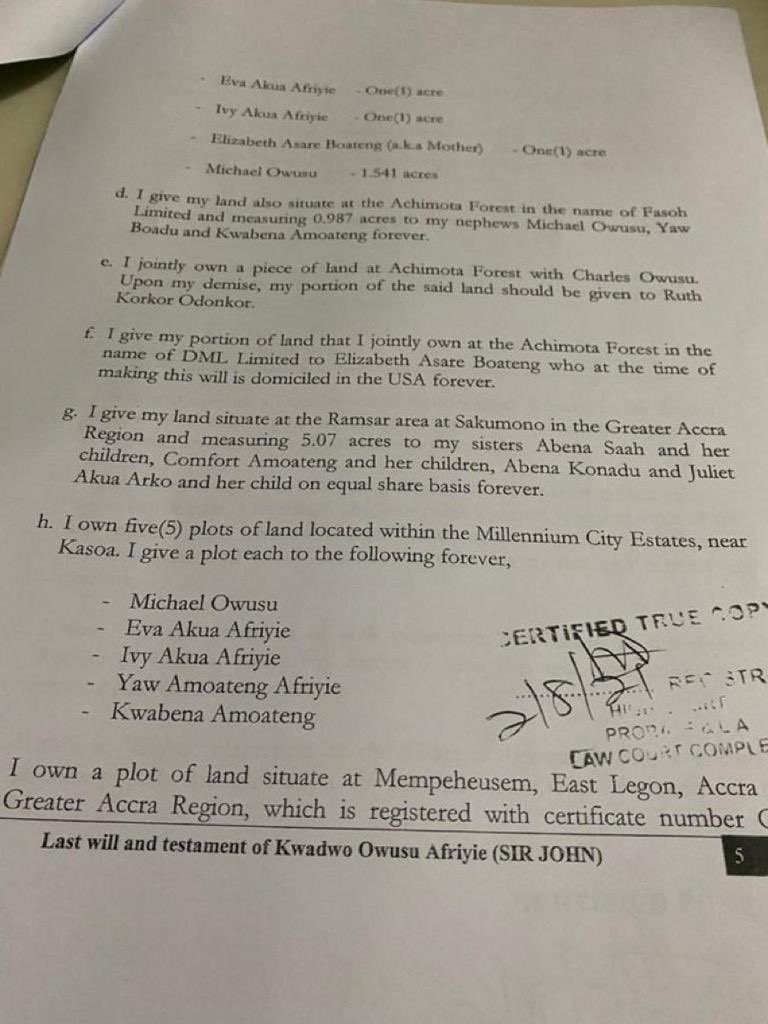 Point f. of the will of Sir John stated "I give my portion of land that I jointly own at the Achimota Forest in the name of DML Limited to Elizabeth Asare Boateng who at the time of making this will is domiciled in the USA forever."
Below are some portions of Sir John's will:

"I give my land also situate at Achimota Forest in the name of Fasoh Limited and measuring 0.987 acres to my nephews Michael Owusu, Yaw Boadu, and Kwabena Amoateng, forever.
"I jointly own a piece of land at Achimota Forest with Charles Owusu, upon my demise, my portion of the said land should be given to Ruth Korkor Odonkor.
"I give my portion of the land that I jointly own at the Achimota Forest in the name of DML Limited to Elizabeth Asare Boateng who at the time of making this Will is domiciled in the USA, forever."


Source link
Give specific date for our reassignment – Former toll collectors to government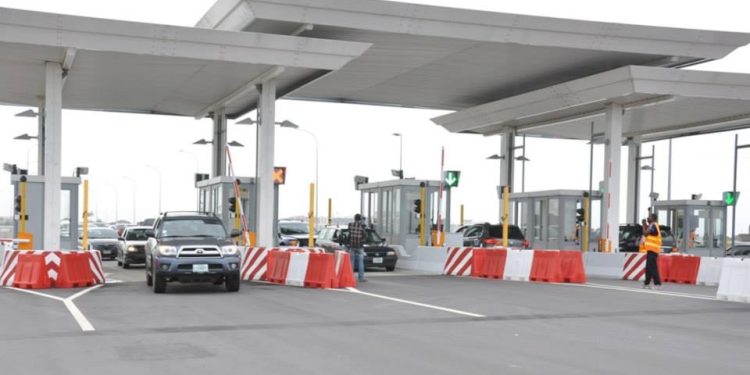 Their apprehensions follow claims by their employer, Route Management Limited, that reassignment options had been given to the government, a citinewsroom.com report says.
According to the news website, the secretary of the Ghana Toll Booth Workers, Edward Duncan, said they have no hope of being reassigned any time soon, as they were promised, because they don't trust the government anymore.
"This is not the first time that they've said something like this. This started when the budget was read. We expected that the reassignment will come with the approval of the budget, but if since January there's not been any reassurance, it doesn't give us hope that what they are saying will be done. There is no timetable, so it means we should just wait. We want the government to be specific and tell us when we'll be reassigned because it looks like the whole closure of toll booths was not properly planned," Duncan said, as quoted by the news outlet.
It would be recalled that a few days ago, some former toll collectors stormed the Roads and Highways Ministry to demand that they be reassigned.
However, it appears that their demands can not be met immediately. Deputy Public Relations Officer of the Ministry, Isaac Adjei Kwakye is reported to have said that the reassignment would happen in due course.
"We will reassign them through the company [that employed them]. As and when the processes are completed, they will be reassigned. It is not as if we have abandoned them. As soon as possible, they will be reassigned. This reassignment is a process and not an event. When it is done, we will get them reassigned through the company, and they will be called," Kwakye said.


Source link
Super Sub Gundogan wins leads Manchester City to Premier League glory
Manchester City tried to race into the lead with a barrage of shots from the edge of the box, but the Aston Villa defenders bravely threw their bodies in the way of the efforts.
The home fans were soon stunned when Aston Villa took a surprise lead from a counterattack. Lucas Digne whipped in a dangerous ball, and marauding fullback Matty Cash arrived in time to drive a close-range effort home.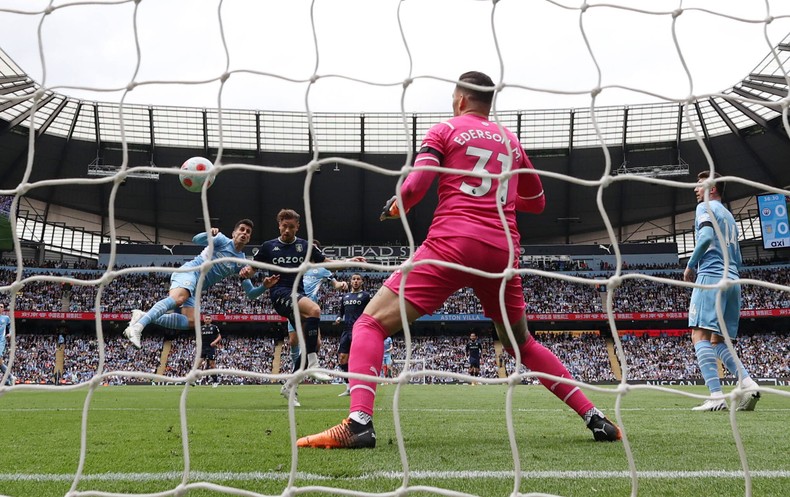 Things nearly went from bad to worse for Guardiola's men when two minutes before halftime, Phillipe Coutinho ran into space on the edge of the box and fired in a whipped shot that worried Ederson, but he watched the effort fly past his left-hand post.
Aston Villa continued to defend gallantly, with defenders bravely throwing their bodies into speculative Manchester City efforts. The title seemed to have been out of Manchester City's reach when that man Coutinho doubled the Aston Villa lead.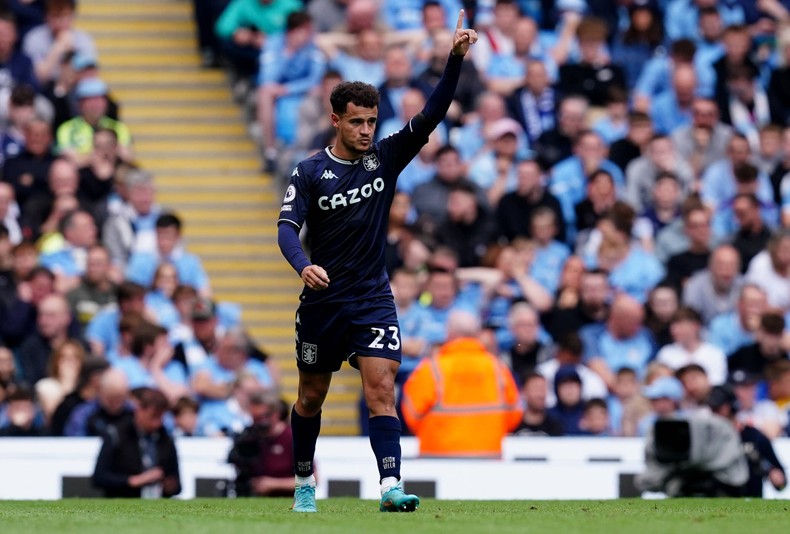 Ollie Watkins showed good strength to guide a looped header above the Manchester city defenders into the path of Coutinho, who made no mistake from close range.
The making of Champions

Pep Guardiola had introduced both Ilkay Gundogan and Raheem Sterling, and with the title slipping out of his reach, his tactical decision paid dividends.
Sterling surged past a defender before producing an exquisite cross into the box, and German playmaker Ilkay Gundogan scored an emphatic header into the left side of the post.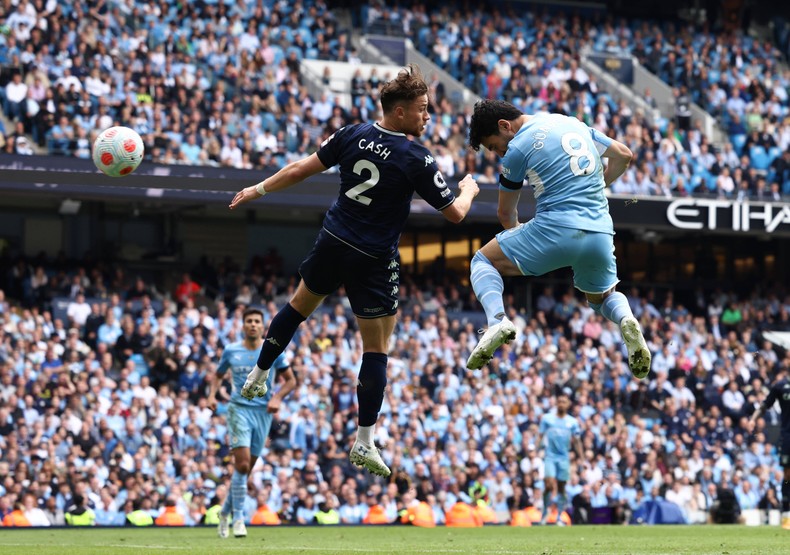 Two minutes later, the Cityzens were back in the title race when Spanish midfielder Rodri showed good technique to connect first time with an Oleksandr Zinchenko corner and fired in a powerful volley from the edge of the box.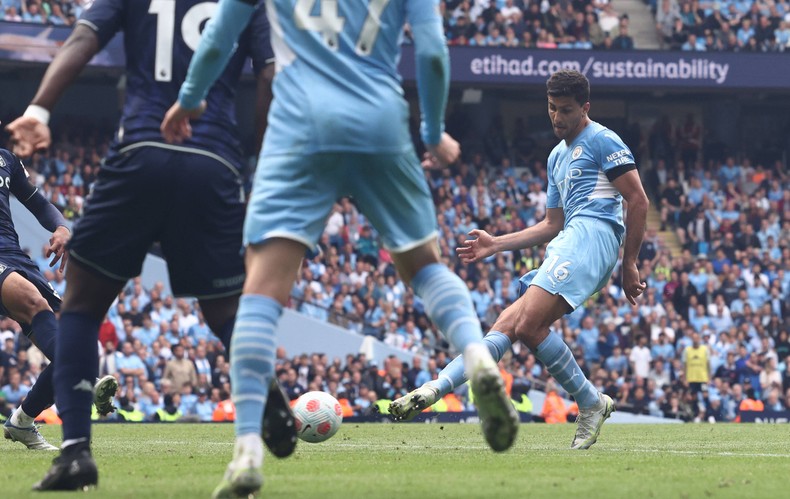 The comeback was complete within five minutes as Kevin De Bruyne whipped in a good pass across the Aston Villa goal, and Ilkay Gundogan was in the perfect place to grab his brace.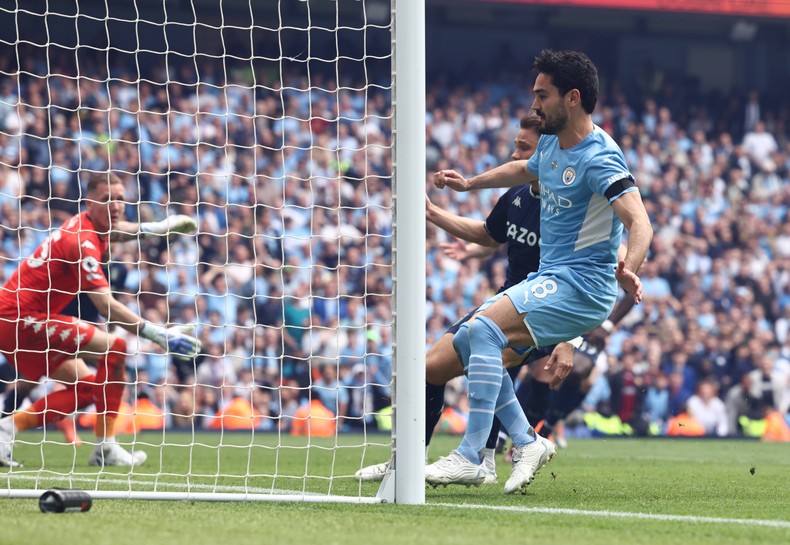 Manchester City held onto their narrow lead and saw out the rest of the match to seal their fourth title in five seasons with a thrilling finale at the Etihad Stadium.
With 29 wins and 99 goals scored, it is hard to argue a case for anyone else being deserving Champions over Manchester City. Pep Guardiola and his men can sit back and enjoy their hard fought victory.


Source link