Deputy Minister for Tourism calls for support and investment in creative students
He said this at the launch of JACCD Design Institute Africa, the first private creative university in West Africa and Ghana's leading creative design university.
He stressed on government's contributions in supporting JACCD Design Institute Africa to nurture a new crop of entrepreneurs and workers to drive the Creative Arts industry.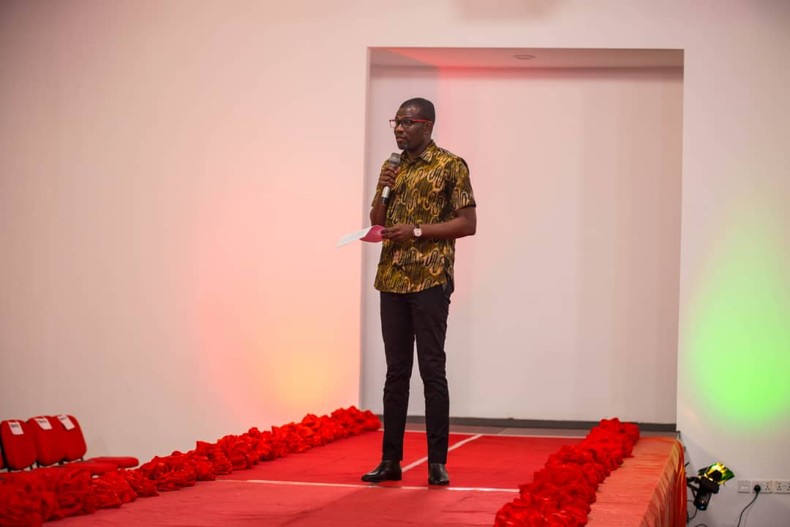 He said, "for the implementation of policy based, innovation-oriented strategies to be developed in all aspect of national development, creativity is the key".
Speaking at the launch, the President and Founder of JACCD Design Institute Africa, Madam Joyce Ababio reiterated her commitment to educating Africa's creative thinkers and innovators. "Our focus at JACCD DIA is to develop curriculum that can be a standard to any design school in the world and have faculty design lessons in ways that makes students desire to solve problems critically. Our university will support students to be creative, think originality and unconventionally, and to push boundaries; above all, we will teach them to be ethical, professional, respectful, value diversity and inclusion and of course embrace the unknown".
She added, "We are not here to reinvent the wheel but assist our students in Africa and beyond to take the wheel and add their own solutions to make it better. This can be achieved through critically adapting circumstances and providing solutions. Now more than ever, the world needs an abundance of creative thinkers and practitioners. Without individuals who think differently, who can reinvent the rules to solve the complex challenges today".
In a speech read on her behalf by the Director-General for the Technical and Vocational Education and Training (TVET) Service, Madam Mawusi Nudekor Awitey, the First Lady Her Excellency Rebecca Akufo-Addo emphasized that creative education is the backbone of industries all over the world.
She said a country cannot overlook this 'goldmine' with perceptions, attitudes and wrongful tagging, but rather encourage our wards to engage in creative and critical thinking to become better citizens."
The new campus hosts air-conditioned lecture halls, syndicated rooms, faculty and administrative block, tech enabled labs/studios, galleries and a design incubator and a state-of-the-art computer center,


Source link
Sir John's Saga: Stonebwoy reacts with a picture of Akufo-Addo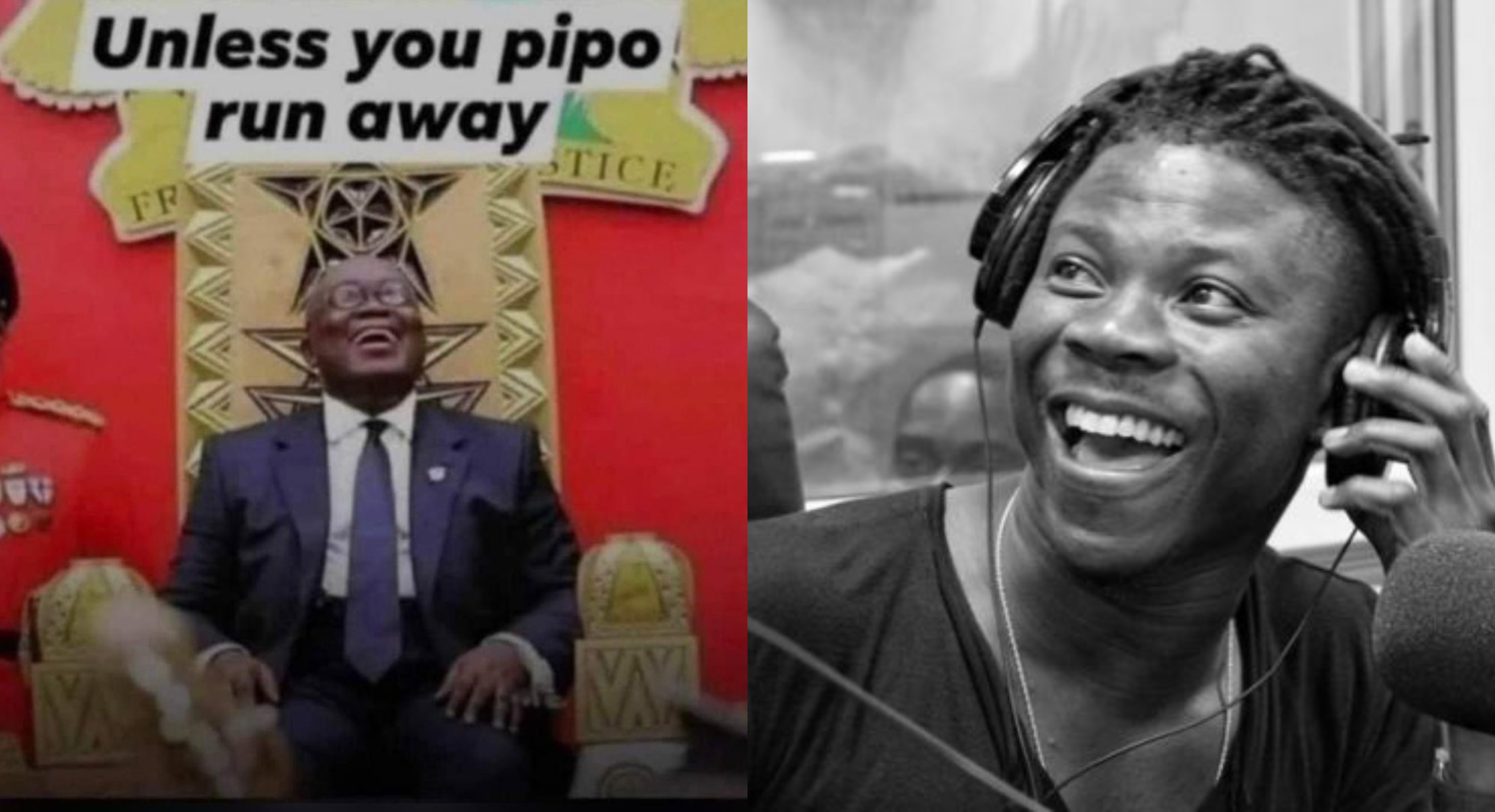 Since a page of the will was leaked on social media, the late Chief Executive Officer of the Forestry Commission has been trending.
This is because he bequeathed portions of the Achimota Forest, which has also been in the news to some of his family members.
After news broke about the decision by the late politician to will some state properties to his relatives, investigative journalist, Manasseh Azure Awuni dug deeper to find the full details of the will.
On page 4 of the will, Kwadwo Owusu Afriyie, whose office was situated at the Achimota Forest until his death, states:
"I give my land situate at the Achimota Forest in the name of Jakaypro Limited and measuring 5.541 acres to the following persons forever.
Yaw Amoateng Afriyie                               One (1) acre
Eva Akua Afriyie                                         One (1) acre
Ivy Akua Afriyie                                           One (1) acre
Elizabeth Asare Boateng (aka Mother)  One (1) acre
Michael Owusu                                           1.541 acres
On page 5 of the will, it is stated: "I give my land also situate at the Achimota Forest in the name of Fasoh Limited and measuring 0.987acres to my nephews Michael Owusu, Yaw Boadu and Kwabena Amoateng forever."
On the same page, the will states: "I jointly own a piece of land at Achimota Forest with Charles Owusu. Upon my demise, my portion of the said land should be given to Ruth Korkor Odonkor."
That's not all. On the same page 5 and still on the Achimota Forest, the will states: "I give my portion of land that jointly own at the Achimota Forest in the name of DML Limited to Elizabeth Asare Boateng who at the time of making this will is domiciled in the USA forever."
The former head of the forestry commission also stated in the will that he owned land at the Ramsar area in Sakumono in Accra.
"I give my land situate at the Ramsar area at Sakumono in the Greater Accra Region and measuring 5.07 acres to my sisters Abena Saah and her children, Comfort Amoateng and her children, Abena Konadu and Juliet Akua Arko and her children on equal share basis forever," the will states.


Source link
Gyakie featured by NBA Star, Serge Ibaka and Grammy Winner, Diplo on new song
To add to the roster, Gyakie's recent feature is on a song with heavyweights, Diplo and Serge Ibaka.
The song, "Like This" is reflective of Gyakie's usual style: laid back and packed with enough punch to make it an instant vibe. Her vocals, the only one featured all through the song, is almost dreamy over the incredibly smooth production.
Serge Ibaka is a Congolese-Spanish professional basketball player. He's known not only for his exploits in the NBA but his other roles as a Fashionista, athlete, YouTuber, philanthropist and more. He's been described as one of the most influential African personalities globally and has been very vocal about his love for music and Afrobeats. This will be his first release this year after a number of songs were released last year.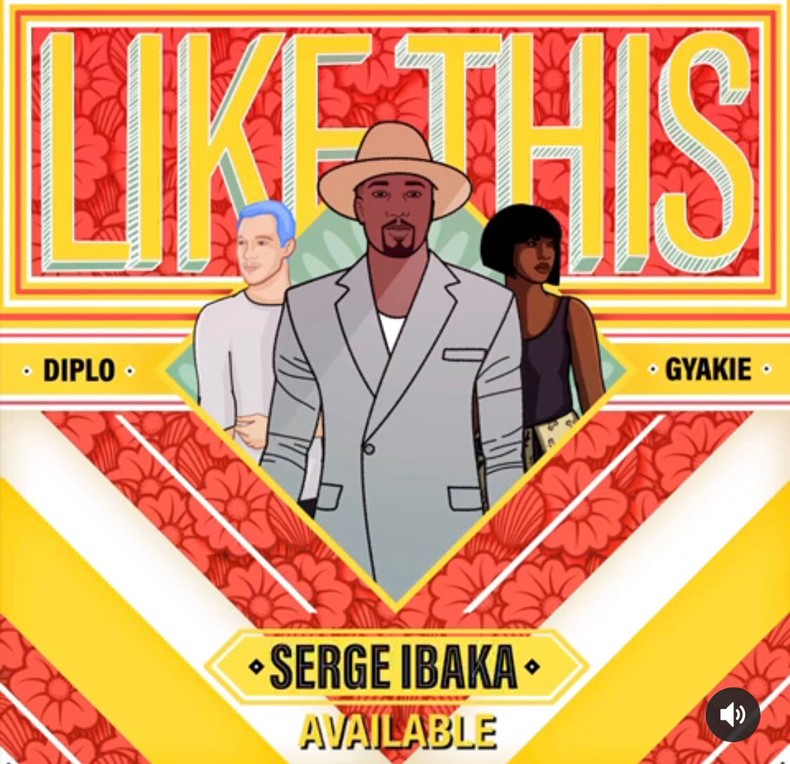 Diplo, the other feature on the song, is a three-time Grammy award-winning DJ, songwriter and record producer. He's a lead member of the electronic dance music group, Major Lazer and has music credits with names like Beyoncé, Justin Bieber, Snoop Dogg, Sia, Chris Brown, Bad Bunny and more.
The Ghana-to-the-world agenda is regularly screamed out to artists and we cannot help but be impressed at this new move from Gyakie and her able-bodied label, Flip The Music.
With hints at a project dropping soon, it's almost impossible not to be eager to see what the artist has in store for her steadily growing fanbase in and beyond Ghana.


Source link
Georginio Wijnaldum: Why I dropped my Ghanaian surname 'Boateng'
However, the PSG midfielder has his reasons for switching surnames after putting his mother's surname on his records.
According to him, he inherited the name 'Boateng' from his stepfather but decided to change it after he divorced his mother.
"I want to put on record that I am now Georginio Wijnaldum, not Georginio Boateng, in fact I have been known as George Wijnaldum for four years now," the Dutchman said in a 2013 interview, as quoted by Goal.
"Boateng was the name of my former stepfather who is related to retired Dutch footballer of Ghanaian-origin George Boateng."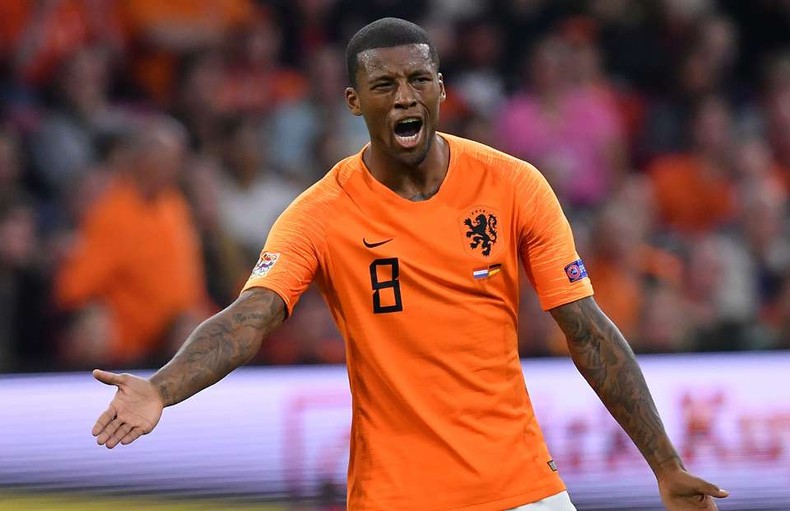 He added: "My stepfather gave his surname to me but after he divorced my mother I got the Boateng off my name and took my mother's name Wijnaldum as my surname."
"My mother and my original father are Surinamese so people should get it clear."
Wijnaldum is a Premier League, Ligue 1 and Champions League winner and has also been capped 86 times by the Netherlands.


Source link