Kaivan Sattar's Asaak raises $30 million to facilitate digital lending in Uganda
"While I was working there, I noticed a very interesting phenomenon: even deep in Ugandan villages, farmers had access to mobile phones and were very comfortable making digital payments to each other, but the rest of Uganda hadn't caught up yet. Farmers could send mobile money and clear their transactions within seconds in their personal lives. Yet, if they wanted a loan from the bank, they had to do things the very traditional way. This means they had to go all the way into town, wait in line at the bank, fill out a lot of paper applications, and wait eight weeks to get a response," he later recalled during an interview with Jason Colodne.
As it's typical of every natural-born entrepreneur, Shatta immediately saw an opportunity to provide a solution and create value. By 2016, Shatta had established a fintech company called Asaak, the very first digital lender platform in the whole of Uganda.
What exactly does Asaak do?
Checks by Business Insider revealed that Asaak's business model is mainly asset-financing. The fintech startup focuses specifically on financing the purchase of commercial motorbikes. Apparently, commercial motorbike business is the second leading mass employer of labour besides agriculture. Unfortunately, it can be pretty expensive to purchase these vehicles. And that's exactly why Asaak's decision to specialise in funding the purchase of these motor bikes is particularly remarkable.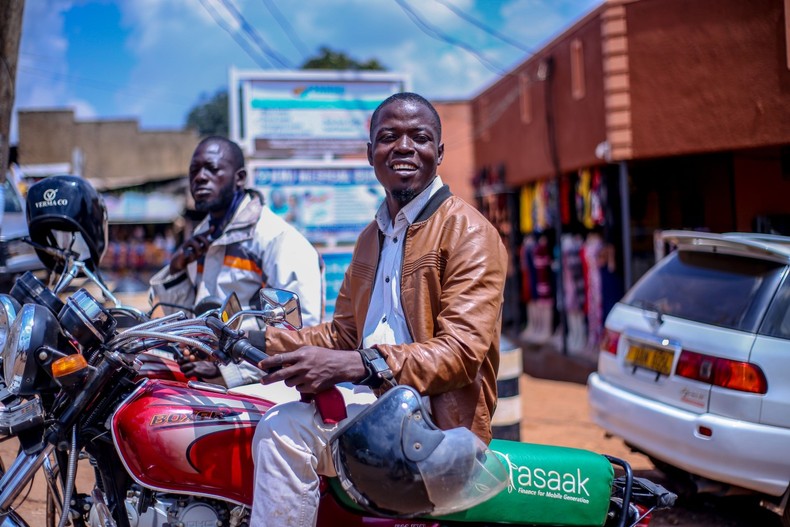 Five years down the line, Asaak is growing fast
The fintech startup raised its seed round in 2018 to the tune of $1.5 million. And then in January this year, the company announced a $30 million pre-series A funding round, split between equity and debt. This funding round was led by some notable investors including Resolute Ventures, Social Capital, Founders Factory Africa, etc.
Shatta told CNBC Africa during a televised interview, yesterday, that the newly-raised capital would be used to "accelerate product development and geographic expansion throughout Uganda and other parts of East Africa even as we also start to introduce other products such as motorcycle insurance and savings accounts in addition to the asset-financing that we already have".
So, who is Kaivan Shatta?
Not much is known about Kaivan's nationality. However, what we do know for sure is that he did both his undergraduate and postgraduate studies in the United States of America. In 2012, Kaivan graduated from New York University with a degree in Mathematics and Economics. He later obtained a Master of Science degree Columbia University in 2016.
Prior to founding Asaak in 2016, he worked mainly in non-profit, holding some key positions a number of NGOs including: BRAC and Grameen Bank, Sanctuary for Families, B.A.S.I.C.S INTERNATIONAL and Innovations for Poverty Action. He also worked at Federal Reserve Bank of New York for over three years (between 2014 and 2016) as a Senior Research Analyst and Senior Model Developer.


Source link
Ghanaians 'cry' on social media over Sir John's leaked will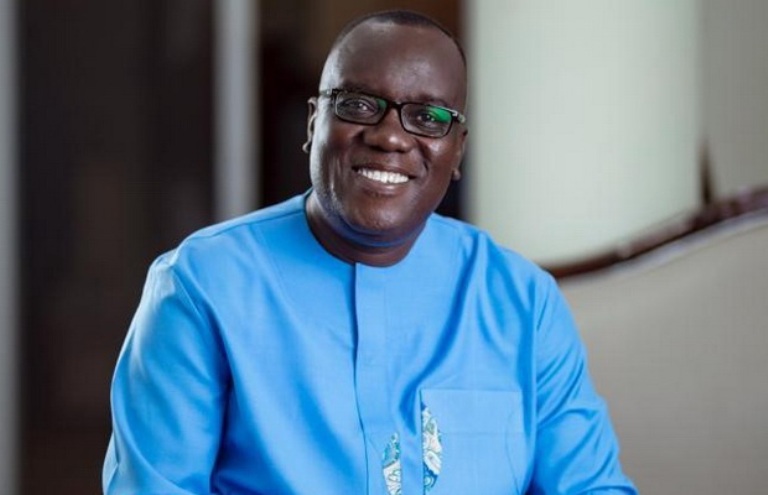 Most of them have expressed their displeasure to the willing of some portions of the Achimota Forest and the Ramsar Site at Sakumono to members of Sir John's family.
Page 4 of the will, Kwadwo Owusu Afriyie, whose office was situated at the Achimota Forest until his death, stated that "I give my land situated at the Achimota Forest in the name of Jakaypro Limited and measuring 5.541 acres to the following persons forever.


Source link
Achimota Forest brouhaha: Land Ministry to investigate Sir John's 'will'
It said the ministry took "a very serious view of the allegations."
"The attention of the Ministry of Lands and Natural Resources has been drawn to a document making the rounds on social media, which alleges that the late former Chief Executive Officer of the Forestry Commission, Kwadwo Owusu Afriyie, had included portions of the Achimota Forest in his Will, and given out same to individuals who are said to be related to him.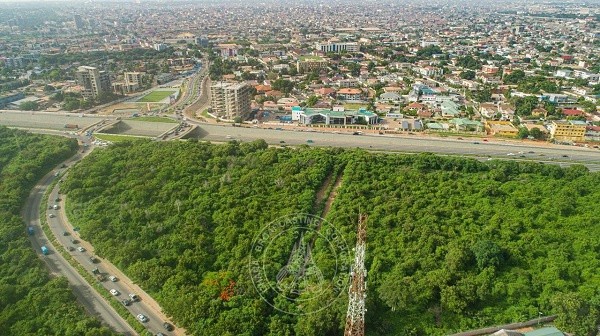 "The Ministry takes a very serious view of the allegations and has requested all documents relating to the lands in question, as part of an initial inquiry to ascertain the veracity of the claims. Considering that the issues that form the basis of the allegations predate the tenure of the current Minister, Hon. Samuel A. Jinapor, MP, it is important that he is seized with the full facts to enable him to take appropriate action, if, indeed, there is any merit in the claims," it added.
The document lists some relatives of Sir John's to be allocated some portions of the Achimota Forest.
It follows the coming into force of the Executive Instrument (E.I.) 144 gazetted on behalf of President Nana Addo Dankwa Akufo-Addo on April 19, 2022.
This means effective May 1, 2022, those portions, [361 acres] sections of which had been developed and had already been granted to the Owoo family in September 2013 are no longer a forest reserve.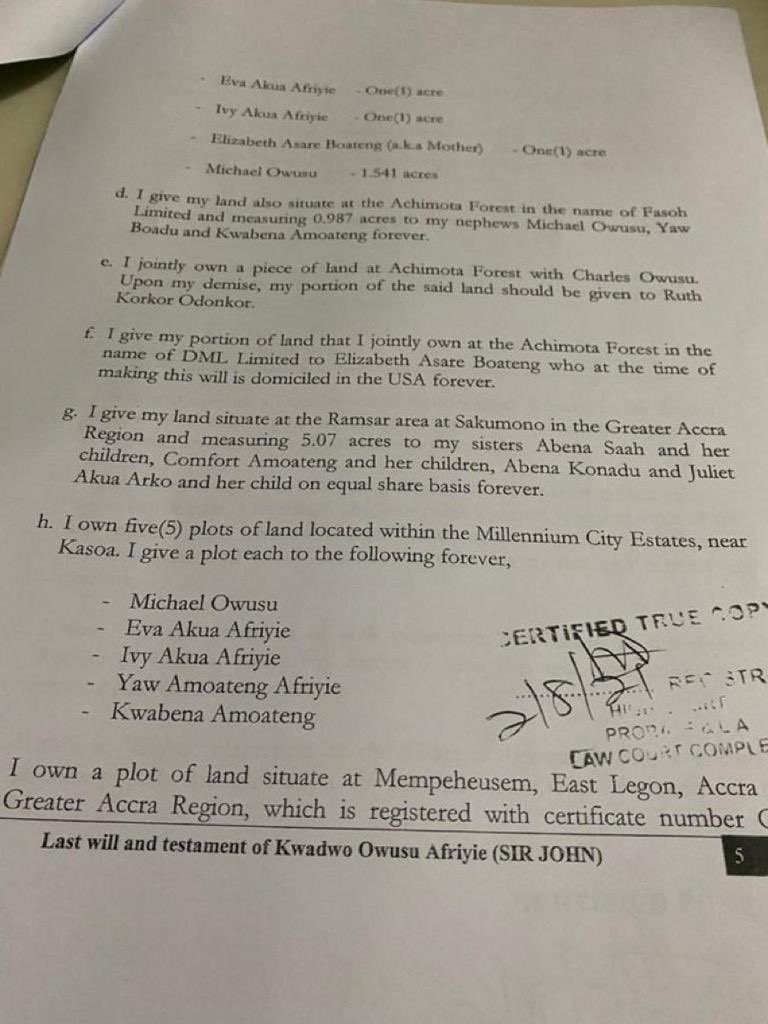 Point f. of the will of Sir John stated "I give my portion of land that I jointly own at the Achimota Forest in the name of DML Limited to Elizabeth Asare Boateng who at the time of making this will is domiciled in the USA forever."
Below are some portions of Sir John's will:

"I give my land also situate at Achimota Forest in the name of Fasoh Limited and measuring 0.987 acres to my nephews Michael Owusu, Yaw Boadu, and Kwabena Amoateng, forever.
"I jointly own a piece of land at Achimota Forest with Charles Owusu, upon my demise, my portion of the said land should be given to Ruth Korkor Odonkor.
"I give my portion of the land that I jointly own at the Achimota Forest in the name of DML Limited to Elizabeth Asare Boateng who at the time of making this Will is domiciled in the USA, forever."


Source link
Give specific date for our reassignment – Former toll collectors to government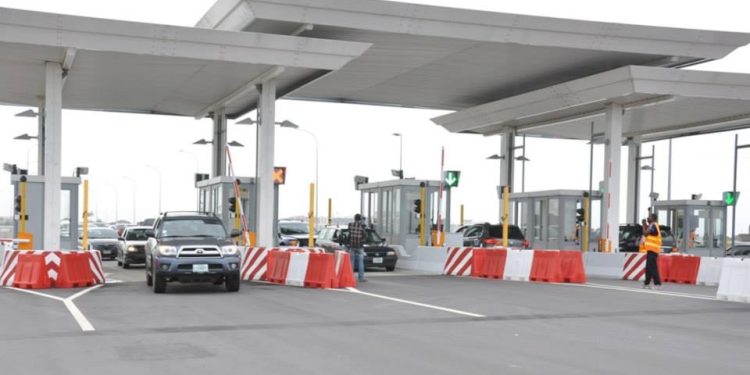 Their apprehensions follow claims by their employer, Route Management Limited, that reassignment options had been given to the government, a citinewsroom.com report says.
According to the news website, the secretary of the Ghana Toll Booth Workers, Edward Duncan, said they have no hope of being reassigned any time soon, as they were promised, because they don't trust the government anymore.
"This is not the first time that they've said something like this. This started when the budget was read. We expected that the reassignment will come with the approval of the budget, but if since January there's not been any reassurance, it doesn't give us hope that what they are saying will be done. There is no timetable, so it means we should just wait. We want the government to be specific and tell us when we'll be reassigned because it looks like the whole closure of toll booths was not properly planned," Duncan said, as quoted by the news outlet.
It would be recalled that a few days ago, some former toll collectors stormed the Roads and Highways Ministry to demand that they be reassigned.
However, it appears that their demands can not be met immediately. Deputy Public Relations Officer of the Ministry, Isaac Adjei Kwakye is reported to have said that the reassignment would happen in due course.
"We will reassign them through the company [that employed them]. As and when the processes are completed, they will be reassigned. It is not as if we have abandoned them. As soon as possible, they will be reassigned. This reassignment is a process and not an event. When it is done, we will get them reassigned through the company, and they will be called," Kwakye said.


Source link