Money Lab: What is a Fundamental Analysis?
Still on stock analysis, Money Lab will look at what a Fundamental Analysis is, how different it is from Technical Analysis and why it's important.


Source link
MiDA hands over 33kv Ellen Moran substation to ECG
The Millennium Development Authority (MiDA) has handed over a 33 KiloVolt Primary Substation in Kanda in the Greater Accra region to the Electricity Company of Ghana (ECG).
The substation, named after retired Millennium Challenge Corporation (MCC) employee, Ellen Kavanagh Moran is valued at 14.49 million US dollars.
In a speech read on behalf at a ceremony to inaugurate the substation, Board Chair of  MiDA, Prof. Yaa Ntiamoa-Baidu said the station will supply reliable power to key state institutions such as the 37 Military Hospital, Ridge Hospital and the Jubilee House.
"Like the other Substations which MiDA has constructed at Pokuase, Kasoa and at Legon, this US$14.49 million investment is a major contribution to Ghana's Power Sector by the Millennium Challenge Corporation, an Agency of the US Government, to whom we shall remain forever grateful," she said.
She stated that due to recent challenges on the global scenes, the construction of the Substation also faced its share of logistical and schedule challenges brought about by the COVID-19 pandemic.
"However, I am happy to announce that MiDA and the Project delivery Partners, namely, the Project Contractors, Messrs worked hard to still be on time," she said.
Ellen Kavanagh Moran
Touching on the contribution of Ellen Kavanagh Moran during the implementation of the Power Compact with Ghana, Prof. Ntiamoa-Baidu said the commitment of the staff of the MCC is unmatched.
"The significant contribution made by our MCC Technical Colleagues, and in particular the sterling role played by a remarkable lady, a member of MCC's Technical Team on the Ghana Compacts, since Ghana was selected as a beneficiary of the Millennium Challenge Account Programme some 16 years ago is amazing," she said.
"I am referring to none other than Ellen Kavanagh Moran. MiDA has recognized Ellen's love for Ghana and unique contribution to MiDA's numerous successes, and has consequently decided to honor her by naming this Substation after her," she added.
Ms. Moran was also given a citation to praise her efforts in helping in the implementation of the compact.


Source link
Joy News' Opoku Gakpo and Prince Appiah celebrated in the USA
Joy News' journalists Joseph Opoku Gakpo and Prince Appiah have been celebrated at the Alltech One Conference in Kentucky in the USA for their exploits in agricultural reporting.
The two are among 10 journalists who were honoured by Alltech Inc (a US-based agri-input firm) and the International Federation of Agricultural Journalists (IFAJ) on Tuesday for awards they won in 2019 and 2020 but were celebrated only virtually because of the Covid-19 pandemic.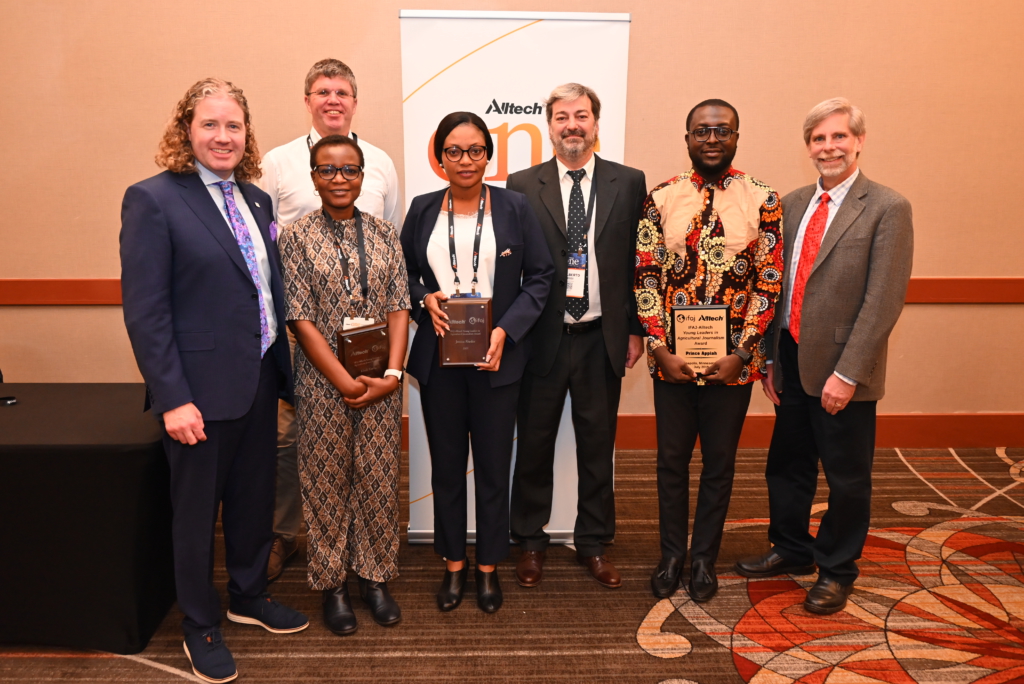 In May 2020, Opoku Gakpo was named winner of the IFAJ–Alltech International Award for Leadership in Agricultural Journalism, which recognises excellence and leadership by young journalists.
The award appreciated Opoku Gakpo for his exploits as an environmental, agriculture and rural development journalist, producing documentaries and other content for radio, television, and online platforms.
In July 2020, Luv FM's Prince Appiah won the 2020 IFAJ Star Prize for Broadcast (audio). The award recognised him for producing outstanding audio content on agricultural challenges in Ghana.
Both Joy News journalists are members of the Ghana Agricultural and Rural Development Journalists Association (GARDJA), which is the local affiliate of the IFAJ.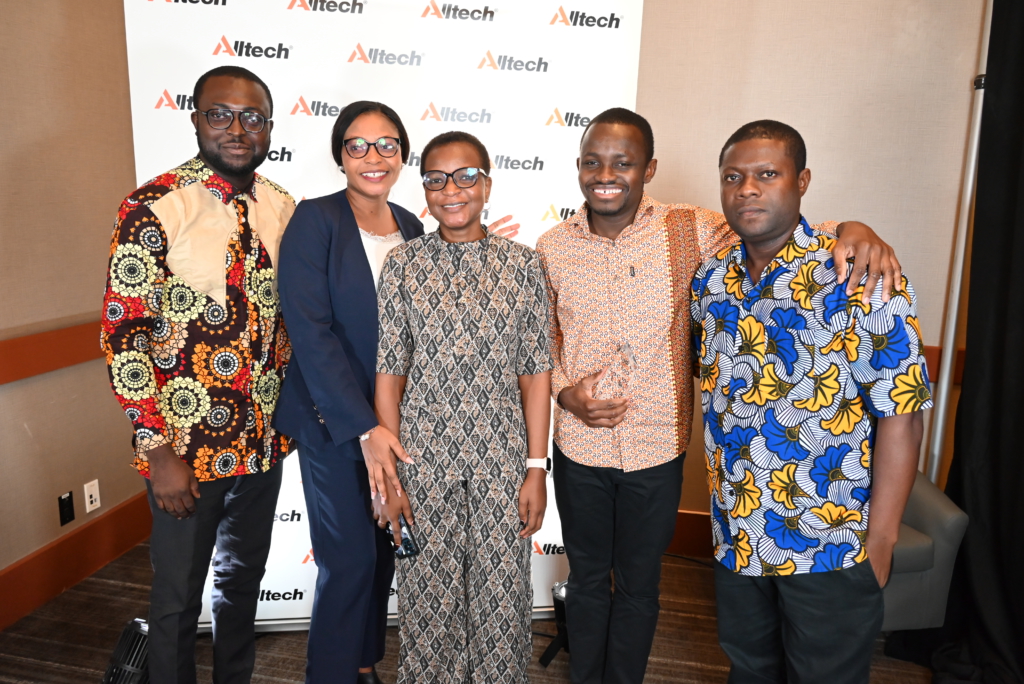 President of GARDJA Richmond Frimpong congratulated the two, describing them as "strong pillars of agricultural journalism in Ghana."  
Opoku Gakpo told colleague journalists at the conference, "it's great to re-celebrate this award in person at the One Ideas Conference, about two years after it was received. It shows Covid didn't kill our spirits."
"Let me use this opportunity to re-dedicate this award to our late friend, boss, and mentor Elvis Kwashie for all he sacrificed to make such celebrations by us, the younger ones, possible. We will continue to strive to make him proud," he added.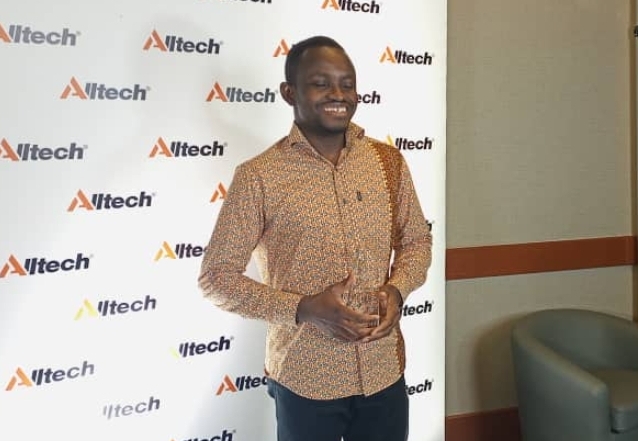 Prince Appiah, who also works with Luv FM in Kumasi, said, "I am grateful to GARDJA and IFAJ but especially to Alltech for the opportunity and exposure which will go a long way to deepen my experience in Agri-Journalism.
"It is sad that Mr Saeed Ali Yaqub, who helped horn my skills in journalism, is not alive to be part of this recognition."
Vice President of the IFAJ Steve Werblow also congratulated the winners and wished them well.  
Dr Mark Lyons, president and CEO of Alltech, told the 38th annual Alltech ONE Conference, "compelling, fact-based communication has never been more important for society, and that holds especially true for agriculture."


Source link
Danish Food & Agriculture business delegation to Ghana from May 17-20th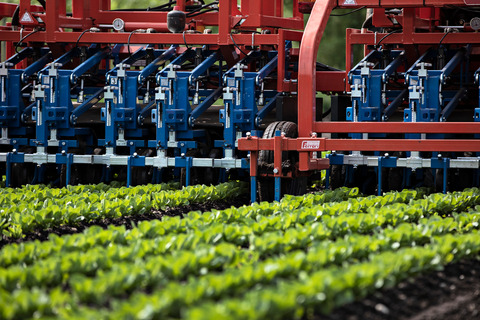 A delegation of eight Danish companies will visit Ghana from May 17 to 20, to explore the market opportunities and expand the strong commercial relations between Denmark and Ghana in the food and agriculture sector.
The trip is organised by the Embassy of Denmark in collaboration with the Danish Agriculture & Food Council.
The main theme of the visit is the challenge of post-harvest food loss and the delegation will explore how innovative Danish solutions can help solve this problem and at the same time increase sustainable economic growth in the food and agriculture sector in Ghana.
The companies seek to gain market insights and build relationships with potential customers and key partners in the food and agriculture sector through the interactions.
Post-harvest food loss and waste is a major challenge in Ghana, and it is estimated that more than 50% of the production in selected value chains is lost before it reaches the consumer.
The Ambassador of Denmark, Tom Nørring says: "Based on the principle of producing more with less, Danish companies are world-leaders in developing sustainable solutions that improve resource efficiency and add value to the agricultural sector.
"That is why Danish companies are in a strong position to collaborate with Ghanaian partners in scaling up the agro-industry in Ghana and we look forward to facilitating that with this delegation."
As part of the programme, the delegation will visit several companies in greater Accra, including Niche Cocoa Industries, Blueskies, Arla Foods Ghana, and Transmed to showcase successful businesses in Ghana and explore the challenges that call for action through partnerships.
The delegation will also meet with regulators and government stakeholders to learn more about relevant sector programmes and the framework conditions for doing business in Ghana, hosted by Ghana Investment Promotion Centre.
Finally, the Embassy of Denmark and the Danish Agriculture and Food Council will host a business forum with a core focus on matchmaking and B2B meetings as well as discussions on how reducing food loss can lead to a more green, safe and prosperous food and agriculture sector in Ghana.
The Danish companies participating in the delegation are Arla Foods Ghana, Cimbria, DanBred, Danfoss, Foss Analytics, Maersk Ghana, Orana, and TITAN Containers.
Some are exploring the market opportunities in Ghana and some have already made major investments in Ghana as a regional hub for their activities.
The companies provide solutions in almost all areas of the food and agriculture value chains such as cold chain, transport, food safety, food processing, storage, machinery and more.


Source link