SOEs record ¢2.61 billion loss in 2020 – Report
State Owned Enterprises (SOEs) recorded ¢2.61 billion loss in 2020, according to the 2020 State Ownership Report.
This however represents nearly 50% improvement over the 2019 aggregate loss of ¢5.16 billion.
This the Finance Minister, Ken Ofori-Atta, is calling for more urgent and collective work to address these losses.
According to the report, SOEs' combined revenue increased by 19.30%, from ¢37.912 billion in 2019 to ¢45.23 billion in 2020.
With the exception of communications and transportation, all other sectors recorded improved revenue in 2020 relative to 2019.
On the other hand, direct costs incurred by SOEs collectively in 2020 was however ¢32.9 billion, representing a 12.65% increase from ¢29.213 billion in 2019.
The energy and agricultural sectors were the main contributors, accounting for over 80 percent of aggregate direct costs of SOEs in FY2020.
Total assets of the SOEs portfolio however stood at ¢171.632 billion, whilst aggregate liabilities recorded was ¢119.5 billion in 2020.
In comparison to 2019, the asset base grew by 15.12% with liabilities rising at a higher pace of 22.47%. Non-current assets accounted for approximately 65.81% of total assets.
For total liabilities, 57.37% was accounted for by short-term liabilities. Aggregate equity of the SOE portfolio went up marginally by 1.18% from ¢51.47 billion in 2019 to ¢52.085 billion in 2020
JVCs records ¢11.81m profit
Also, Joint Venture Companies (JVCs) portfolio moved from a loss position of ¢1.05 billion in 2019 to a profit of approximately ¢11.81 million in 2020.
Total revenue decreased by 5.82%, from ¢13.80 billion in 2019 to ¢13.005 billion in 2020.
Three out of the 17 JVCs, namely Ghana Rubber Estates Limited, Agricultural Development Bank and GCB, reported consistent increases in total revenue over the 5-year period under review. The energy sector, represented by GOIL, generated the highest total revenue (¢5.578 billion) for JVCs in 2020.
Contrary to the increasing trend between 2016 to 2019, direct costs of JVCs as a whole fell by 13.86% to ¢ 8.681 billion in 2020.
From 2016, it is observed that direct costs rose steadily from ¢7.274 billion to ¢10.079 billion in 2019.
Other State Entities
In 2020, Other State Enterprises (OSEs) recorded aggregate revenue of ¢19.361 billion, which is a 29.15% increase from the previous year.
In general, revenues have risen cumulatively by 27% from 2016 (¢9.153 billion) to 2020.
The increase in total revenue for 2020 was on account of improved performance from regulatory bodies, from GH¢9.198 billion in 2019 to ¢9.526 billion in 2020.
Revenue of statutory agencies increased from ¢3.586 billion in 2019 to ¢5.912 billion in 2020, while that of subvented agencies went up from ¢2.033 billion in 2019 to ¢3.805 billion in 2020.
Only the Public Education/ Research Institutions sub-group recorded a reduction in total revenue from ¢172.79 million in 2019 to ¢117.52 million in 2020.
Minority Interests
The Minority Interests portfolio recorded an aggregate net profit of GH¢11.25 billion in 2020 against a net loss of ¢62.17 million in the previous year.
For revenue, aggregate revenue for Minority Interests entities amounted to ¢53.356 billion in 2020, which is an increase of 29.40%, from 2019 (¢41.234 billion).Over 80% of revenues were from the mining sector.
Direct Costs however saw a slight increase of 2.58%, from ¢28.781 billion in 2019 to ¢29.525 billion in 2020.


Source link
Techno Genesis Ghana graduates the first batch of trainees under BiG entrepreneurship project
The first batch of young individuals who signed onto the Believe in Ghana (BiG) project in Kumasi have graduated to venture into the creative arts and manufacturing industries.
The Believe in Ghana (BiG) project trains young aspiring entrepreneurs to take charge in the creative arts and manufacturing sectors.
Trainees are engaged in bakery and pastries, soap and bleach making, batik and tie and dye as well as beads making.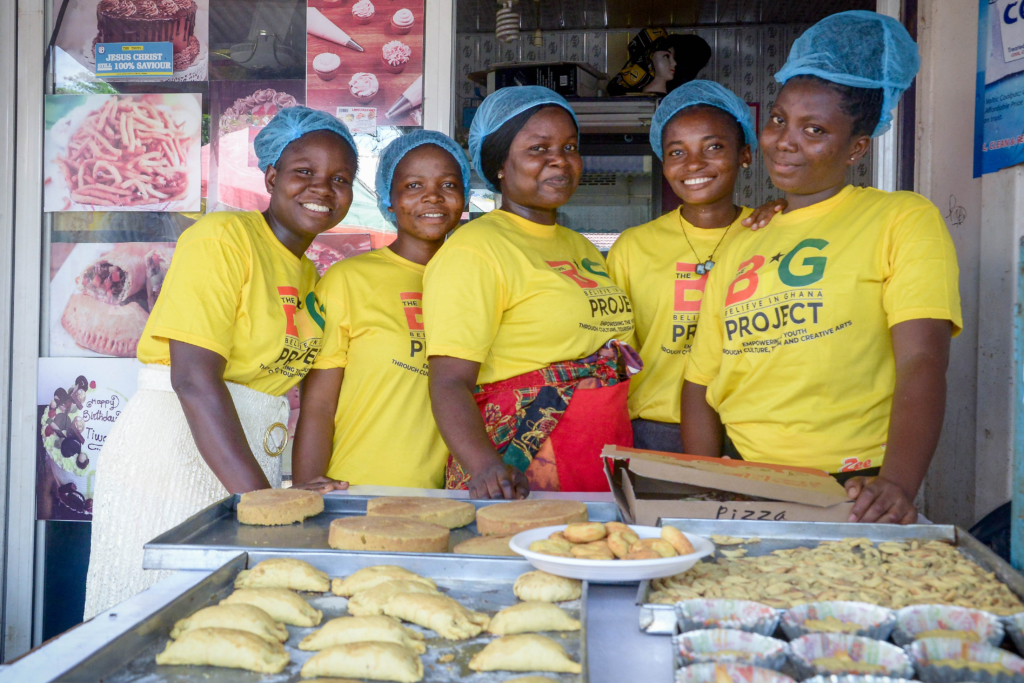 Project originator, Tony Donkor, says the employment rate of the youth in Ghana needs to be addressed through such innovations.
"The project intends to raise a generation of knowledgeable youth who can take up the manufacturing space in order to secure a brighter future for the Ghanaian youth.
"The project intends to equip illiterate, semi-literate and literate persons with the skills set to secure a better future in the absence of a salaried job" he said.
The BiG project has seen partnership with the Centre for National Culture in Kumasi who created the avenue for individuals to be trained through localized methods.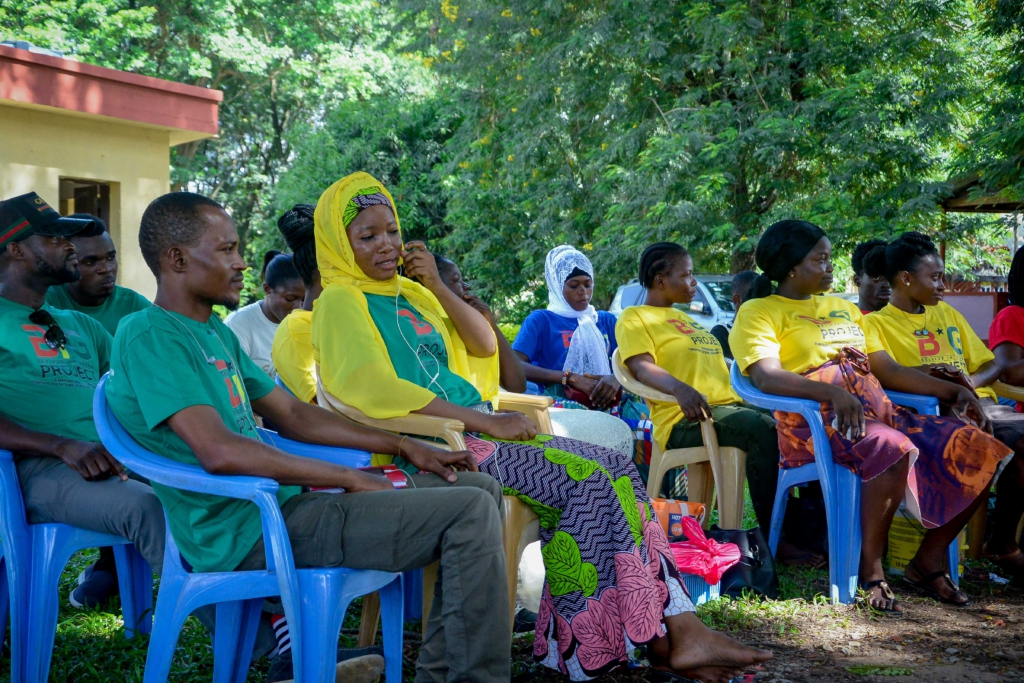 Deputy Director for Performing Arts at the Centre, Mustapha Issa, says locally-manufactured items need the necessary patronage to promote local industrialization and national culture.
According to him, "people often portray cultural products as fetish and they do not want to patronize it, but if we can reorient the definition of culture to ourselves, people can then appreciate it."
He added that, "accepting the cultural values our products stand will bring great benefit from."
Mr. Issa also advised that the country takes its cultural values seriously in order to preserve the rich heritage as a people.
He indicated that, "our music, movies and arts should represent our heritage, rather than degrading it."
The first cohort of 15 trainees under the project shared their experiences on the impact.
"I work in a travel agency and we usually host events where attires are worn. I signed up to the project so I can learn how to make apparels to get the contract for myself and make some money as well," said Doreen.
Another participant, Sumaila said "I am a musician and I wanted to add a clothing line to it, so I enrolled to learn how to make batik Tie and Dye. I can use the technique to create my own brand in addition to the music I do".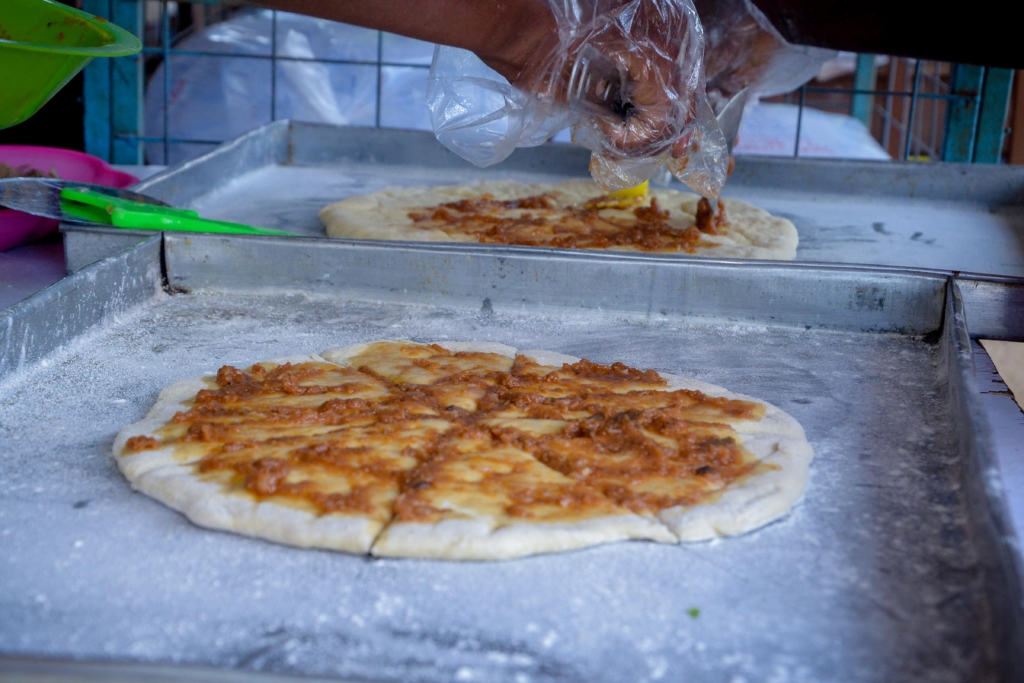 The BiG project intends to train over 10,000 persons in the Ashanti Region and further extend to other regions of the country.
The Believe in Ghana Project is under the operation of Techno Genesis, in partnership with The Multimedia Group, Kumasi and the Centre for National Culture, Kumasi.


Source link
Loyalty Insurance MD raises concern about unhealthy competition in industry
The Managing Director of Loyalty Insurance Company Limited, Ernest Frimpong, has expressed worry about some unhealthy practices in the insurance sector.
According to him, even though Ghana's insurance market is highly competitive, characterised by a lot of innovation, some unethical practices like premium undercutting could hamper growth of the industry.
"The Ghana insurance market is a highly competitive and dynamic marketplace," Mr. Frimpong said.
"There is a dichotomy; on one hand, the market is characterised by innovation, and on the other hand, there is also some unhealthy competition in the market. The issue of undercutting premiums has been around for a while. We need to change this narrative; we need stronger cooperation among ourselves for the benefit of our industry". He added.
The Loyalty Insurance MD spoke at the company's fifth anniversary celebration launch themed, "Growing through digitalisation."
The company unveiled four new digital applications which it believes will place it at the forefront of technological innovation in the insurance sector.
The Managing Director also expressed gratitude to shareholders of the company for raising capital to meet the National Insurance Commission's minimum capital requirement of ¢50 million.
The Commissioner of Insurance, Dr. Justice Ofori, commended the management and staff for embracing technology as part of their operations.
He urged them to re-strategise and remain customer-focused in order to remain relevant in the industry.
"Let me congratulate management and staff of Loyalty Insurance Company Limited for the attainment of five years of growth and consistent success and express my gratitude to all who have contributed to making the company what it is today," he said.


Source link
Most Ghanaians unaware of oil funded projects – PIAC  
Most Ghanaians are unaware of projects funded with oil funds, a public fora held by the Public Interest and Accountability Committee (PIAC) in the Western North and North East regions have revealed.
In both regions, the Committee held regional public fora on the 2021 PIAC Annual Report, which brought together stakeholders from the traditional council, religious groups, security agencies, traders, educational institutions, among others to deliberate on the management and use of petroleum revenues.
The participants also called for more projects to be executed with petroleum revenues.
PIAC therefore recommended the labelling of Annual Budget Funding Amount (ABFA)-funded projects for identification.
It again reiterated its commitment to carrying out its mandate to ensure the prudent management and use of petroleum revenues in Ghana.
PIAC commends some oil funded projects but unhappy about some
In terms of the projects funded with petroleum funds, the Committee expressed satisfaction about some, whilst critiquing others, calling for urgent steps to complete them.
The inspection of the projects took place from Sunday, 24th to Friday, 29thApril, 2022.
In the Western North Region, the Committee inspected the construction of a 3-storey Regional Coordinating Council (RCC) Administration Block in Sefwi Wiawso, construction of three Senior Staff Bungalows at Sefwi Wiawso and a rural market in Amoaya in the Bodi Constituency. The construction of the RCC building received ₵10.5 million from the Annual Budget Funding Amount (ABFA) in 2020 and 2021.
Members of the Committee expressed satisfaction of the project which had been completed, commissioned, and was in use.
The Committee also expressed satisfaction with the senior staff bungalows which received a total of GH₵1,779,660 from the ABFA in 2020.
The project was reported to be 90% complete with bungalows erected and roofed, internal finishing virtually completed, and external works ongoing.
Again, the Committee welcomed the upgrading of the Nalerigu – Gbintri road, in the North East region which was allocated ₵20 million from the ABFA in 2020. It was also inspected by the PIAC team and officials of the Ghana Highway Authority.
In terms of project that the Committee called for urgent action to be completed, they included the rural market, situated in Amoaya, in the Western North region which received ₵107,327 from the ABFA in 2020, but work had stalled and the construction of a 3-Storey Administration Block for the Council, located in Nalerigu in the North East region.
Construction commenced in 2019, and the project was expected to have been completed in 2021. Outstanding works include painting, tiling, electricals, and furnishing.
PIAC was established under Section 51 of the Petroleum Revenue Management Act (PRMA), to among others, monitor and evaluate compliance with the Act. The Committee was inaugurated and commenced work on 15th September, 2011.


Source link