'You must make yourself visible to make an impact' – Chief Finance Officer of MTN Ghana urges women
The Chief Finance Officer for MTN Ghana, Antoinette Kwofie, has urged women who aspire to take up leadership positions to make themselves visible in order to make an impact in society.
This, she believes, will help bridge the gender gap and promote gender equality.
Mrs Kwofie was speaking at the 2022 'Ring the Bell for Gender Equality' programme organised by the Ghana Stock Exchange (GSE) in partnership with the International Finance Corporation (IFC).
She was among five-member panellists who spoke on the theme "Gender Equality Today for a Sustainable Tomorrow."
Sharing her experience as a woman in Finance, Mrs Kwofie said in the world of Finance, women are viewed as the exception rather than the norm.
She said until she got into the corporate world, she did not know that the expectations of women were different because she grew up in a home of five girls and everything got done by them.
"We did everything and nothing came to a standstill because we are women", she said.
As a result, Mrs Kwofie said she is very passionate to create a role model for the next generation of women to know that they are enough to make things happen and also conscientise them to know that as women, they do not have to be men in order to thrive.
Explaining what gender equality means to her, Mrs Antoinette Kwofie said, "Gender equality means the world deciding to pick up a box with two hands which are better rather than trying to struggle to pick it up with one hand".
Speaking on the necessity to take other women along, Mrs Kwofie said she believes that every woman should be able to see beyond themselves. 
"If you can't see it, you can't be it. You have to be more visible. You can't be invisible if you want to make an impact, your visibility has to create the right impact", she reiterated.
Mrs Antoinette Kwofie is committed to creating space to talk about issues that pertain to women in a professional environment, undertake mentoring, coaching, and putting in place intentional policies and measures that can be measured along.
She is of the belief that "what doesn't get measured, doesn't get performed".


Source link
KFC opens branch in Cape Coast
Kentucky Fried Chicken, popularly known as KFC, has opened one of its branches in Cape Coast.
The new branch in Cape Coast is the 27th branch to be opened in the country.
The Management of the facility believes that with the history of Cape Coast, coupled with the tourism potentials of Cape Coast, the services of KFC will go a long way to provide great services to the people of Cape Coast and its surroundings.
Speaking at the opening of the facility, Central Regional Minister, Justina Marigold Assan, promised the brand the support of the government and entreated them to maintain their standards and serve the people well.
KFC Corporation, based in Louisville, Kentucky, is one of the few brands in America that can boast of a rich, decades-long history of success and innovation.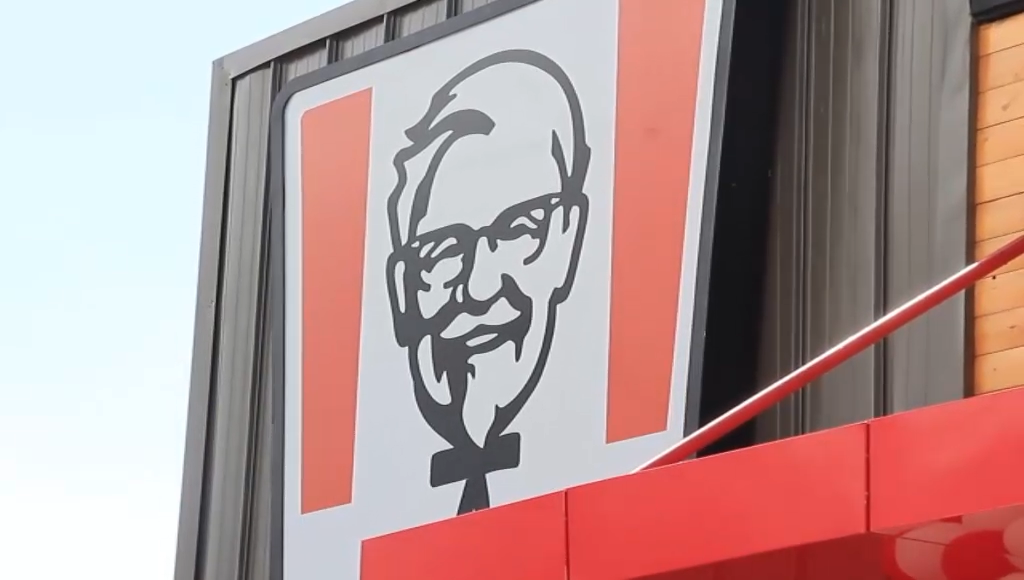 The opening of the new branch here in Cape Coast, adds to their growing numbers in Ghana and the world at large.
The Regional Minister called on managers of the brand to rely on local content and live up to their standards because they have the support of the people.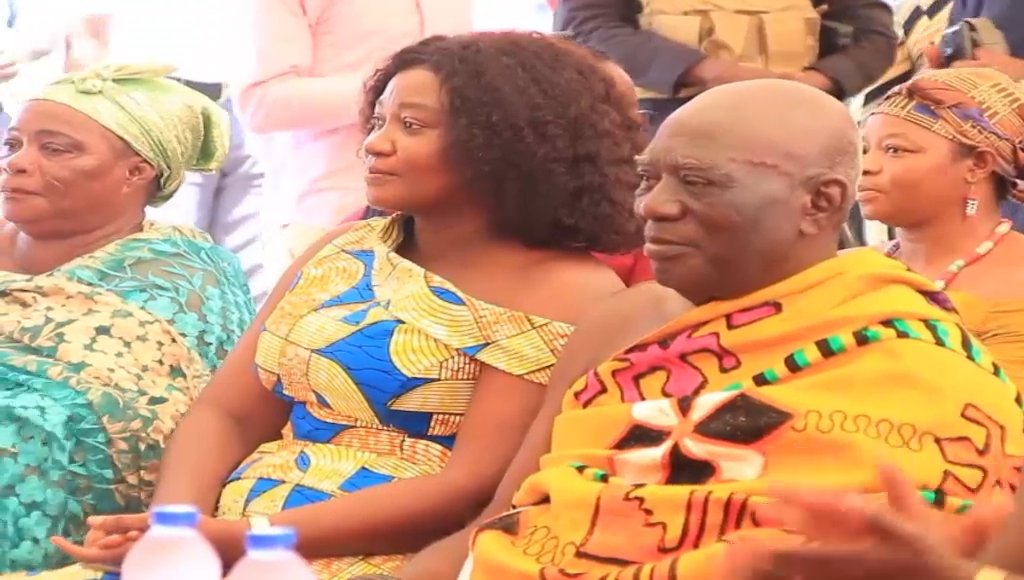 "Do not import all your raw materials from outside Cape Coast, but search for all of them here so the people here can really benefit from you."
"We are willing to patronize your services, so give us the best of services. We know your brand and what you have achieved over the years worldwide. We desire that you continue to maintain that standard in Cape Coast," she stated.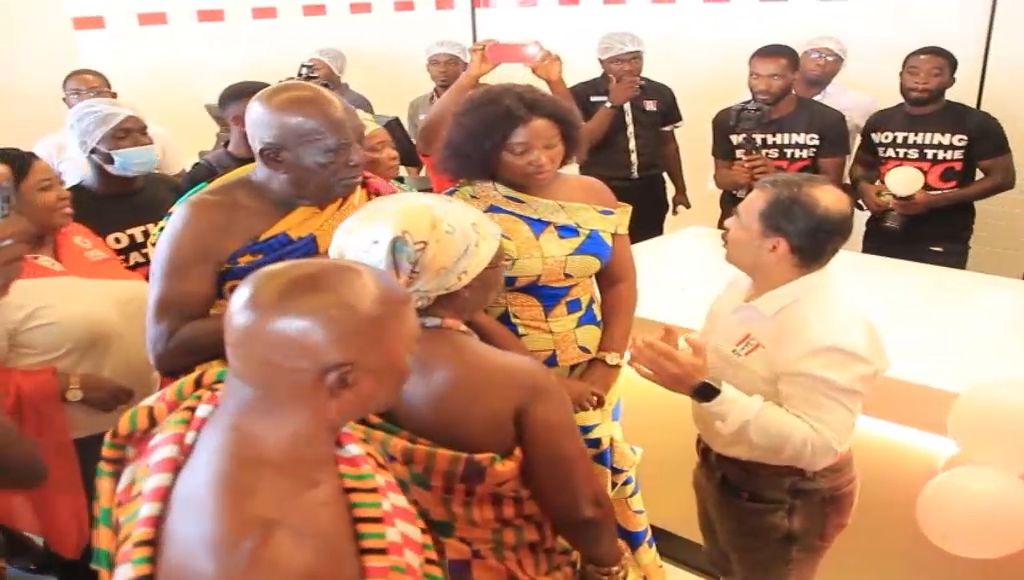 The Omanhen of the Oguaa Traditional Area, Osabarima Kwesi Atta II, added to the advice of the Regional Minister and called on KFC to maintain its standards.
"Now, this is to you, KFC. We know your standards and we are delighted you're here. Do not compromise on the standards and give us the same value just as you give the world, "he advised.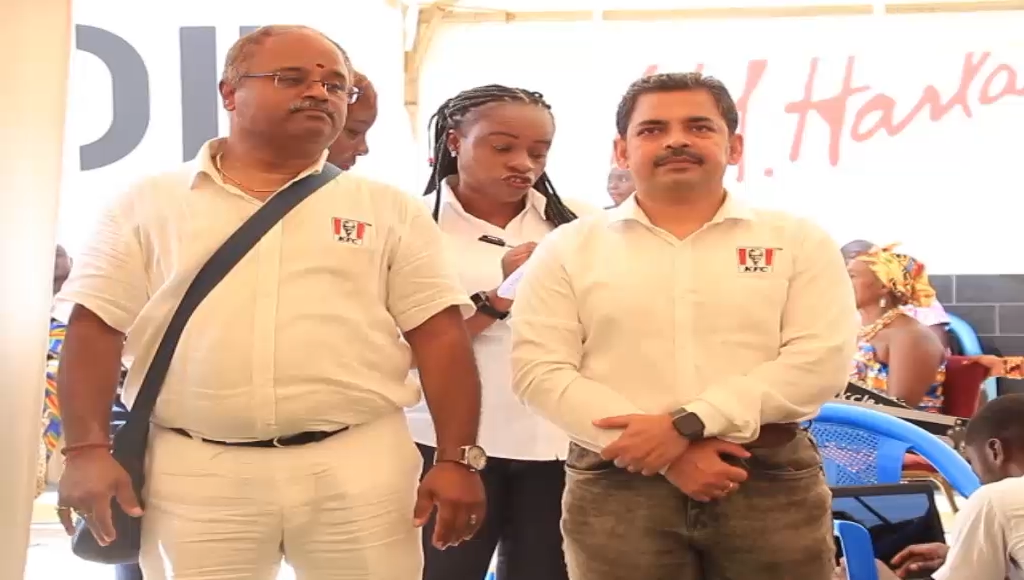 The Marketing Manager of KFC, Chris Addo-Sarkodie, thanked the people of Cape Coast for their support and promised them quality service delivery.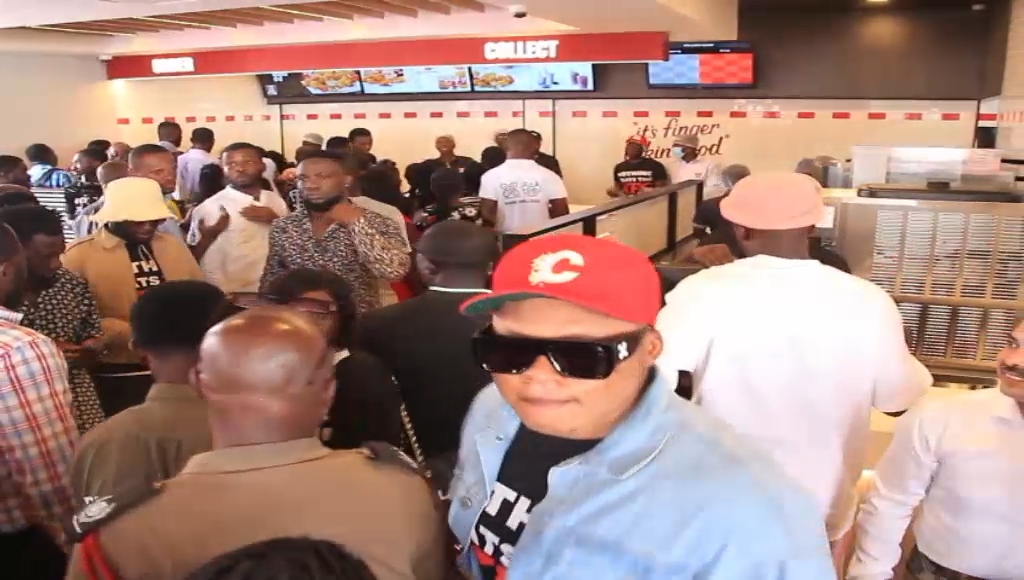 The KFC brand emerged with one cook who created a soon-to-be world-famous recipe more than 70 years ago, with a list of secret herbs and spices scratched out on the back of the door to his kitchen.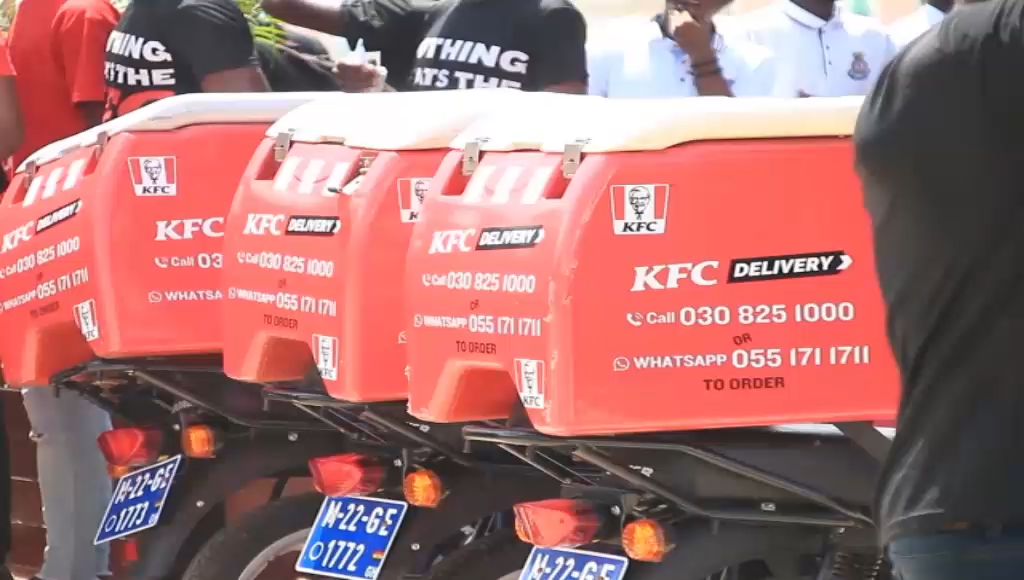 KFC is the world's most popular chicken restaurant chain, specializing in that same Original Recipe along with Extra Crispy chicken, home-style sides, and buttermilk biscuits.


Source link
AfDB Group seeks US support for $1.5 billion emergency food plan for Ghana, Africa
The president of the African Development Bank Group, Dr. Akinwumi Adesina, has made a compelling case, for the United States to back the institution's $1.5 billion emergency food production plan.
The plan seeks to avert a looming food crisis in Africa caused by Russia's war in Ukraine.
The Bank Chief, and a panel of witnesses, testified about global food insecurity and persisting impacts of the COVID-19 pandemic before the US Senate subcommittee on State, Foreign Operations and Related Programmes.
Among others, senators Chris Coons (Delaware), Lyndsey Graham (South Carolina), Dick Durbin (Illinois), Chris Van Hollen (Maryland) and Roy Blunt (Missouri) participated in the hearing.
Senator Coons, Chair of the Senate subcommittee, stressed that the US should move fast and provide sufficient funding. "We should be concerned and even alarmed about the widening food security crisis that this war is causing for hundreds of millions far beyond Eastern Europe," he said.
Senator Graham expressed support for the establishment of a global fund for food security.
Speaking live via videoconference from Accra, Ghana, Dr. Adesina said the proposed Africa Emergency Food Production Plan would result in the rapid production of 38 million tons of food across Africa over the next two years.
"The African Development Bank, with your support, is prepared to meet this new challenge and others head-on," he said.
The plan is anchored on the provision of certified seeds of climate-adapted varieties to 20 million African farmers.
With the disruption of food supplies arising from the Russia-Ukraine war, Africa faces a shortage of at least 30 million metric tons of food, especially wheat, maize, and soybeans imported from the two countries.
An African Emergency Food Production Plan
Dr. Adesina said the African Development Bank would invest $1.3 billion in the plan's implementation.
He called on the US to make up the funding balance.
"With US support to reduce the $200 million financing gap – we can ensure the Africa Emergency Food Production Plan's success," he said.
The Africa Emergency Food Production Plan is currently before the African Development Bank's Board of Directors for approval.
Also providing testimony were David Beasley, Executive Director of the World Food Programme and Tjada D'Oyen McKenna, Chief Executive Officer of non-governmental organization Mercy Corps.
McKenna said, "a perfect storm is leading to heightened global food insecurity, worse, much worse than the previous food crises over the past decade."
She cited the COVID-19 pandemic and climate change as factors sharpening the current food insecurity.
Mr. Beasley said food insecurity had already begun to rise sharply before the war.
He said 135 million people were acutely food-insecure before the onset of the pandemic. "COVID-19 comes along and that number went from 135 million to 276 million people marching toward starvation."
Dr. Adesina emphasised that the African Development Bank's food production plan would foster the production of nutritious food rather than simply calories. "One of the things we will be supporting through this emergency food production plan is bio-fortified foods. Sorghum fortified with iron. Nutritional supplementation is important," he said
The Bank president said the bank was setting up meetings with international fertiliser companies to discuss ways to ensure that African farmers continued to have access to such inputs.
"If we don't solve the fertiliser problem, we cannot solve the food problem.
According to Dr. Adesina, the Africa Emergency Food Production Plan would have a long-term impact on Africa's food productivity.
The initiative will "drive the structural changes in agriculture, to unleash the full potential of Africa to become a breadbasket to the world," he said.


Source link
Just4WomenAfrica launches YouTube channel to interview African women-owned businesses
Just4womenafrica, a not-for-profit organisation that seeks to give women a platform to tell their success stories, has launched a YouTube channel aimed at highlighting women-owned businesses.
It will also project women's voices to tell their stories from an African woman's point of view.
Since its inception in 2015, the organisation has used social media platforms such as Facebook and Instagram to report remarkable news on African women.
On the back of the growing community on Facebook, the organisation has added to its broadcast channels, the YouTube channel.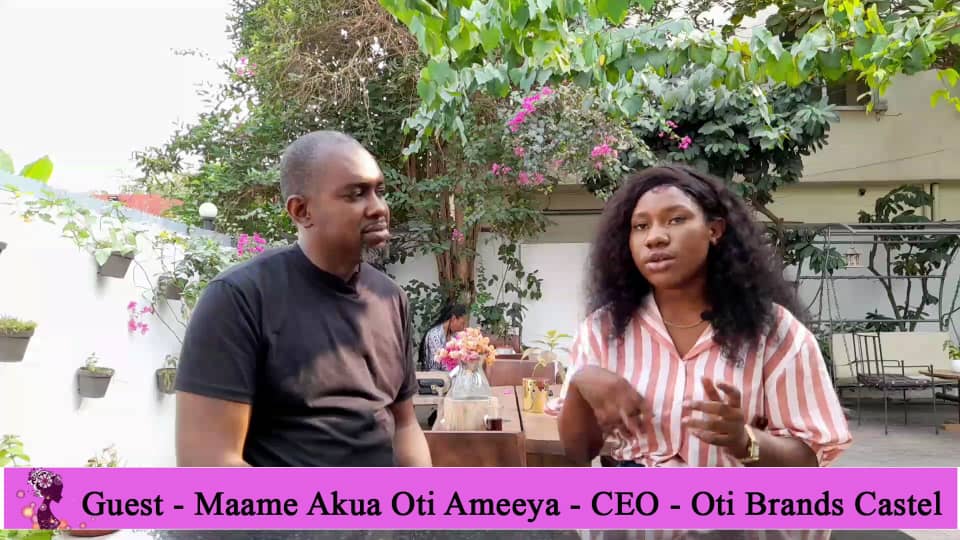 Currently, Just4womenafrica has a combined following of about 20,000 on Facebook, Instagram and YouTube.
In a statement, the founder of Just4WomenAfrica, Olalekan Amusa said, "In 2018, we launched the website due to increased demand from Facebook and also we wanted to make it easier for people to search for stories previously posted and also to reach a wider audience worldwide."
"In 2021 we decided to get a wider reach with videos as the use of videos has increased over the years globally. YouTube was a preferred choice with it being the second largest search engine in the world."
He added that the purpose of the YouTube channel is to showcase entrepreneurial women in Africa and the diaspora.
To give women a platform to showcase their businesses to the world, telling the world about their challenges in setting up a business as a woman in Africa, success stories; telling the story from an African woman's point of view.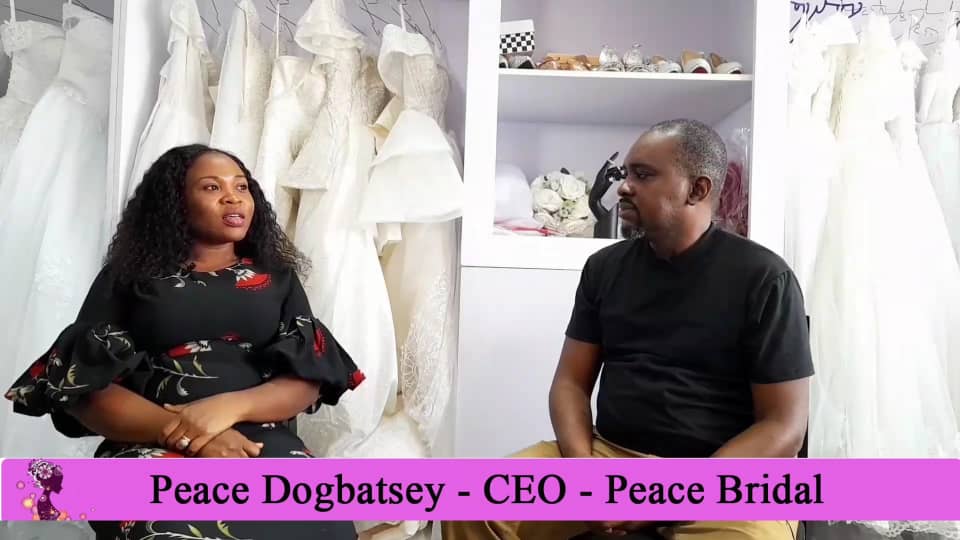 Amongst other insightful engagements that will take place on the YouTube channel is a health segment called 'Time with Dr Eva'.
This segment will provide an opportunity to discuss women-related health issues and also will allow viewers to send in questions by email, to be addressed by a licensed medical doctor, Dr Eva.
Mr Amusa added that "our mission seeks to project the wealth of knowledge possessed by the African women through their lives and also be a source of knowledge which will empower African women. Our vision is to be a one-stop source of information for and about the African woman.
"It will interest you to know that Ghana's current female population stands at 15.3 million and Sub-Saharan Africa has a total of 569 million women. We believe that women are significant players in the economic and social growth of the African continent, and we are determined to engage them and share their stories."
He encouraged all women in businesses across Africa to join the community of Just4womenafrica on all social media platforms on Facebook, Twitter, YouTube and Instagram.


Source link