Union of Professional Nurses and Midwives, Ghana prepares for grand national launch
The beginning of the year has seen The Union engage in a myriad of activities in preparation for her grand launch. The Regional branches have also carried out several activities to create awareness and also to prepare for the grand launch.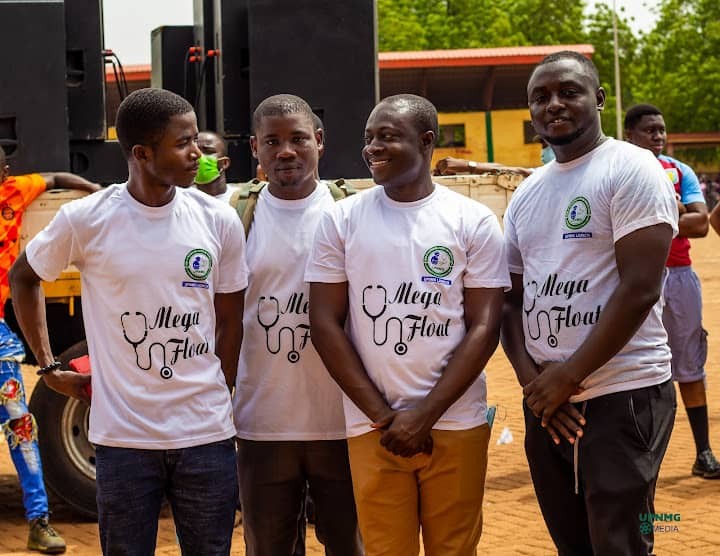 In the Volta/Oti, Central, Greater Accra and the Eastern Regions, blood donations and medical screenings were organized which saw hundreds of participants.
In the Ashanti Region, a health walk was organized which was well patronized.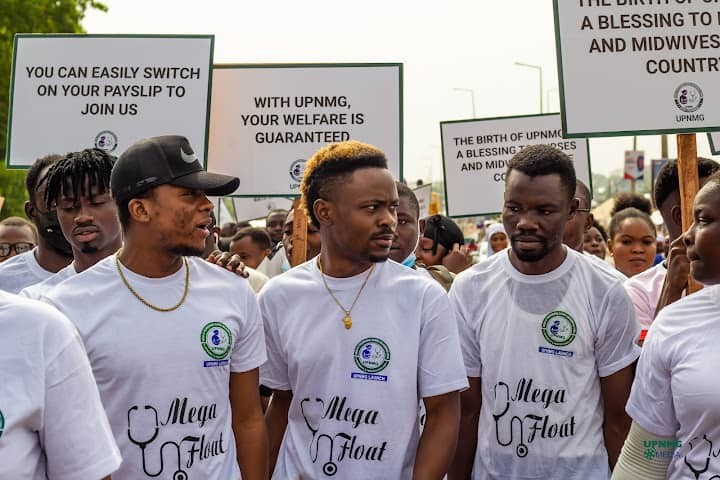 In the Northern Region (Tamale), a mega float was held in preparation for the grand launch.
Hundreds of nurses attended the float and held placards which indicated the successes chalked thus far by the Union.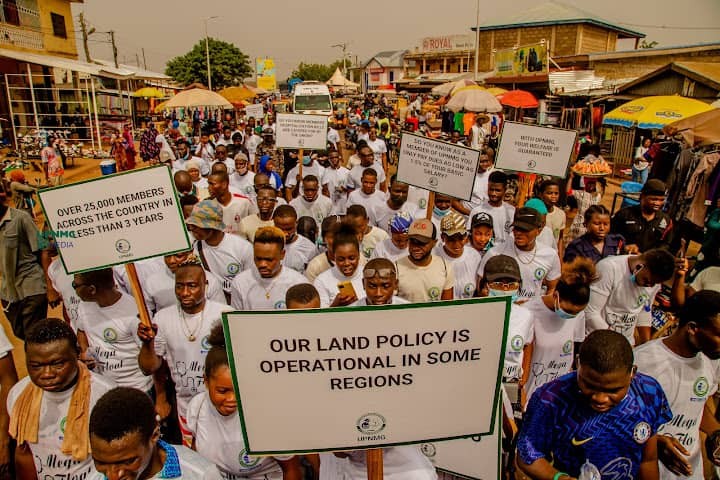 After the float, a show was organized for the nurses and midwives to enable them release some stress. The show was headlined by Macassio a popular musician in the Northern Region and saw thousands of people in attendance.
Impact of UPNMG on Nurses and Midwives
The union has been immense in its quest to ensure that it improves upon the economic and social status of nurses and midwives in the country through the mobilization and judicious utilization of resources.
As a matter of fact, the UPNMG is the first Union within the noble nursing/midwifery profession to institute a loan scheme dubbed the UPNMG Loan Scheme for its members which runs at an interest rate of 11%.
It is again, the first to commence a hire purchase for its members dubbed the UPNMG Mart/UPNMG Hire Purchase Scheme in order for members to have access to household items such as: Televisions, Air conditioners, Sound Systems, Fridges, Mattresses, Gas Cookers, Washing Machines, Irons, etc on hire purchase to ease the pressure on their salaries. The UPNMG Mart/ Hire Purchase Scheme has been in operation since May 2020.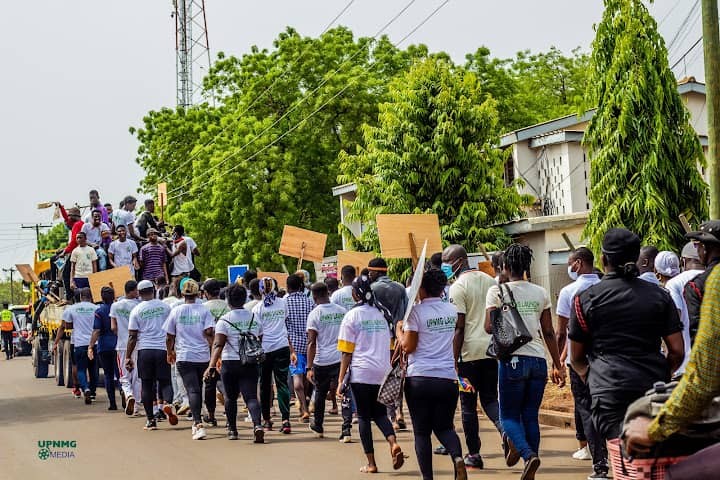 Leadership of the UPNMG have also cushioned its members with the UPNMG Insurance via a partnership with Enterprise Life Insurance.
Plans are far advanced for the Union to roll out the;
Land and Housing Scheme: To help members acquire lands and houses while in active service.
Auto Scheme: To assist members acquire a means of transport.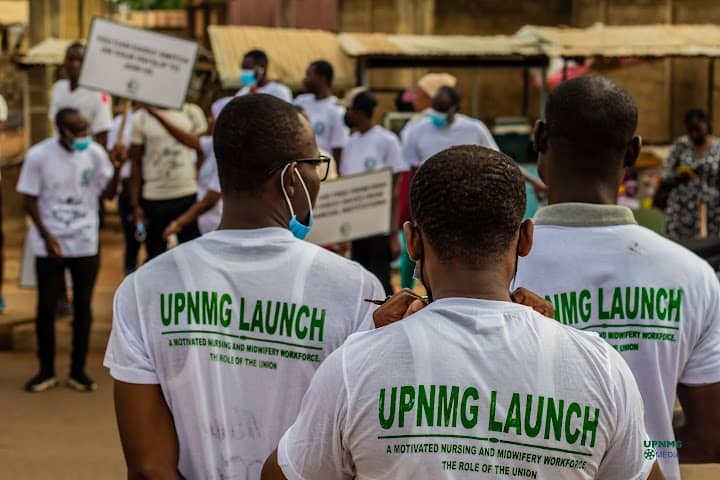 In the various regions, Nurses and Midwives were encouraged to join the union to be able to enjoy the beautiful policies already implemented in addition to those yet to be rolled out


Source link
Our politicians are 'the real fraud boys' – Efia Odo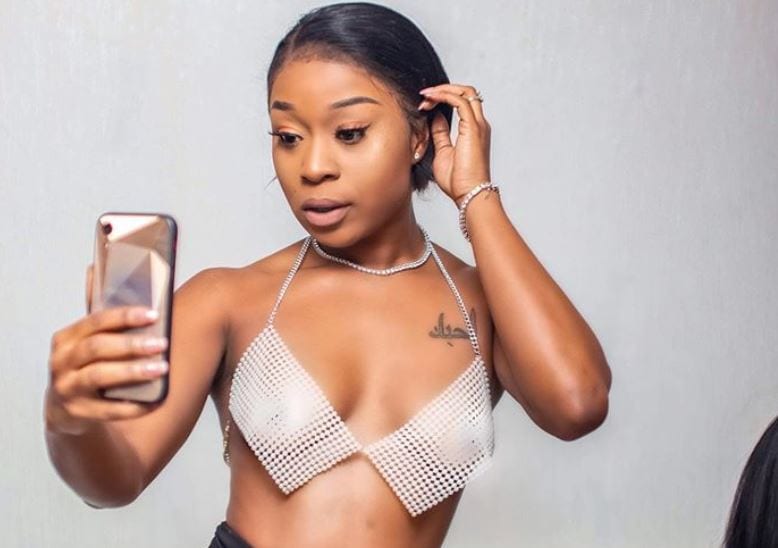 She added that because of this they are the real swindlers in the country.
"There's money in the system, it's shared amongst politicians. They're the real fraud boys!" she posted on her Twitter, Tuesday, May 24, 2022.
The socialite's comments come at a time when the details of a will by the late Kwadwo Owusu Afriyie who was the Chief Executive Officer of the Forestry Commission has shocked Ghanaians.
The will contains a mind-blowing list of properties including some parcels of land at the Achimota Forest.
Portions of the Achimota Forest lands in his will have been allocated to his family relatives.
Page 4 of the will, Kwadwo Owusu Afriyie, whose office was situated at the Achimota Forest until his death, stated that "I give my land situated at the Achimota Forest in the name of Jakaypro Limited and measuring 5.541 acres to the following persons forever."
Yaw Amoateng Afriyie   –            One (1) acre
Eva Akua Afriyie         –             One (1) acre
Ivy Akua Afriyie            –            One (1) acre
Elizabeth Asare Boateng (aka Mother)  –  One (1) acre
Michael Owusu          –              1.541 acres
Page 5 of the will also states that "I give my land also situate at the Achimota Forest in the name of Fasoh Limited and measuring 0.987acres to my nephews Michael Owusu, Yaw Boadu and Kwabena Amoateng forever."
"I jointly own a piece of land at Achimota Forest with Charles Owusu. Upon my demise, my portion of the said land should be given to Ruth Korkor Odonkor," it added.
"I give my portion of land that jointly own at the Achimota Forest in the name of DML Limited to Elizabeth Asare Boateng who at the time of making this will is domiciled in the USA forever," the will stated.
Sir John in the will indicated that he owned land at the Ramsar area in Sakumono in Accra.
"I give my land situated at the Ramsar area at Sakumono in the Greater Accra Region and measuring 5.07 acres to my sisters Abena Saah and her children, Comfort Amoateng and her children, Abena Konadu and Juliet Akua Arko and her children on equal share basis forever," he said.
The Centre for Remote Sensing and Geographic Information Services (CERSGIS) defines a Ramsar site as "a wetlands site designated to be of international importance under the Ramsar convention. It provides for national action and international cooperation regarding the conservation of wetlands, and wise sustainable use of their resources."
According to CERSGIS, the Sakumono site "is the only wetland wholly owned by the government and is meant for protecting Sakumono, Tema and their environs against floods and pollution, for the breeding of fish for the Sakumono Lagoon, as well as recreational activities."


Source link
TikTok Star: Jackline Mensah sizzles in birthday photos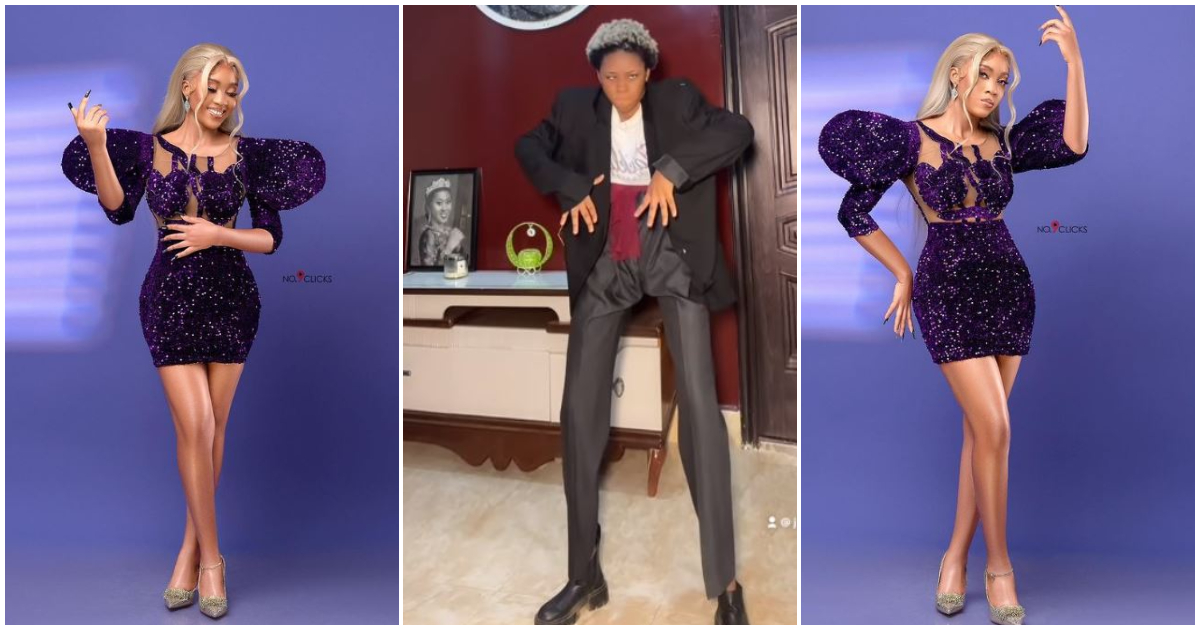 To commemorate her 20th birthday, she took to social media, Instagram precisely, to share dazzling photos from her birthday shoots and netizens and fans are in awe.
In a series of photos sighted by Pulse.com.gh, The influencer is seen in two different stunning regalia. She dazzled rocking a sparkling purple dress with elaborate sleeves for the first outfit which she 'teased' fans showing her flawless skin.
Jackeline's second look was an ethereal emerald-colored dress with its base designed beautifully like a fishtail dress. The dress brought out her voluptuous physique like never seen before over the 'legally blonde' frontal wig she had on.
She captioned the lovely photos :
"+1 Cheers to my new age. On this day I celebrate on. Thank you God for the gift of life. Thank you for all the wonderful things you keep doing in my life. It's my day say a prayer for me. "
Social social media comments from fans and celebrity friends:
1.Actress @Yvonnenelson reacted:
"Happy Birthday baby girllll"
2.Clemento Suarez commented:
"Happy birthday super star. I'm always proud of you"
"Happy birthday superstar! More blessing"
4Jenni_frank commented stating:
"My baby girl. Happy birthday"


Source link
Van Vicker and his wife enjoy vacation in Spain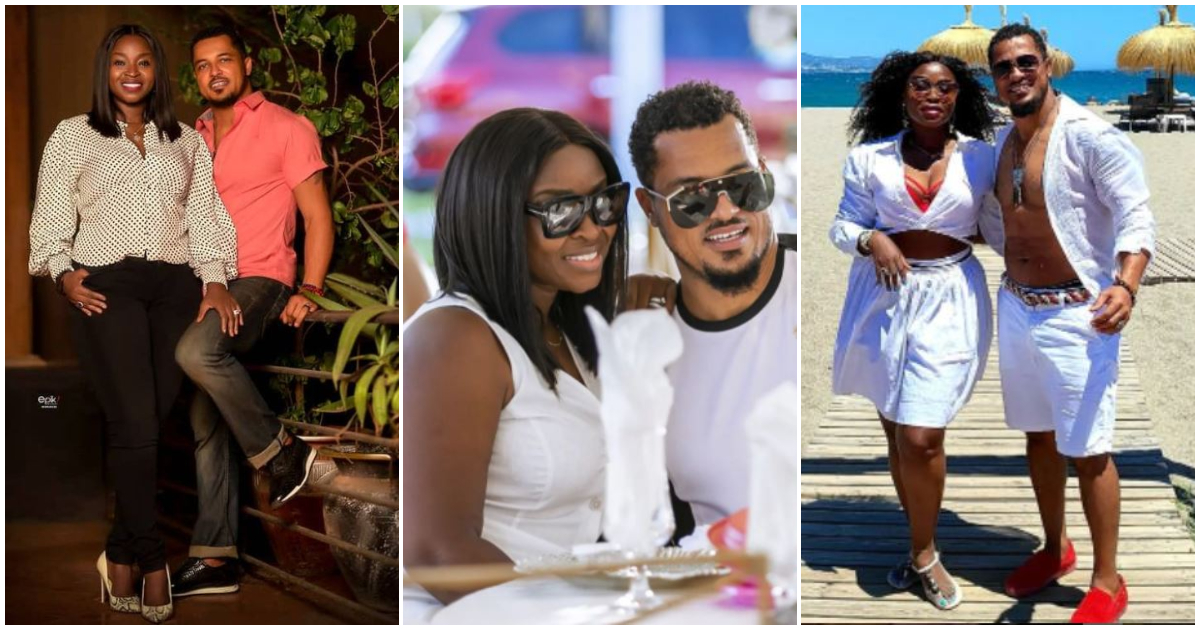 The happy duo may have just taken some time off their busy schedule to let their heads down on some of the most rejuvenating beaches in the heart of Spain.
A photo on Van Vicker's page on Instagram shows a beautiful moment captured along the seashore of him together with his wife beaming in their white vacation regalia.
Van is seen in white shorts beautifully matching his white wavy shirt which he flaunts his chiseled abs with an open button whiles Adwoa takes us on a summer cruise in similar outfits but with a bit of skin display; a vacation summer tradition.
The vacation photo on Van Vicker's page was captioned:
" A little mollycoddle helps with "
Van Vicker has consistently expressed how much his significant other means to him publicly. Earlier this year, on January 24 when Adjoa Vicker turned 45, the award-winning actor indicated that he would go to any length to let the world know how his wife means to him and their children.
He captioned a lovely message for his wife who turned 45 and recounted how he met her when she was only 17 years old, adding that it was the first birthday he spent with her.


Source link