'Exchange rate market doesn't want noise' – Dr. Boako defends Bawumia's long silence on economy
Economic Advisor and Spokesperson for the Office of the Vice President, Dr. Gideon Boako, has justified the seeming silence of the Vice President, Dr. Mahamudu Bawumia on the state of the economy till Thursday 7th April, 2022.
According to him, this was to avoid making a whole lot of noise at a time when the government was expected to be finding a solution to the economic crisis that was threatening the Ghanaian economy.
He explained that the noise from political actors at such a crucial time could have signaled to the international exchange rate market would have caused panic and heightened uncertainties about the economy leading to a further downward spiral of the cedi.
Speaking on JoyNews' PM Express Business Edition, Dr. Boako said, "The thing is the exchange rate market doesn't want noise. So if you are an economist and you're managing an economy and there seems to be some level of turbulence in the exchange rate market, you don't hurry to create noise in the system.
"Because, mind you, the whole exchange rate exposures somehow thrive on noise and the responses to impulses. So you'll have to be careful that if you are a leader, especially if you are the Chairman of the Economic Management team and you see your cedi, your currency tumbling in a way, you need to sit back, do the proper diagnosis, identify where the cause is and see how you'll deal with that."
He added that "What Ghanaians were looking for is solution. So you need to sit in the boardroom, brainstorm, and then put out measures that will address the situation. It is not a matter of coming out to speak and making noise and in that act you make mistakes."
According to Dr. Boako, the government's decision to talk less and act more has proven rewarding and it expects that the economy rebounds soon enough.
"What this government decided to do in the midst of the challenges that we saw quite though ephemeral we decided to sit back, identify the problem, proffer the solution, and then talk less and let it happen and then you can talk about it.
"We saw the effect and the impact on the exchange rate market, the rates that were seen at 8.7, 8.8 quickly dropped and now we are around 7. something. That is not the best that we want though but you see some level of calmness restored to the exchange rate market," he said.


Source link
New Commonwealth CEO discusses trade, other opportunities with Ofori-Atta, Kyerematen
The newly appointed Chief Executive Officer of the Commonwealth Enterprise and Investment Council, Rosie Glazebrook has paid a courtesy to the Minister of Finance, Ken Ofori-Atta and the Minister of Trade and Industry, Alan Kyeremanten, to discuss the upcoming Commonwealth Business Forum which takes place beside the Commonwealth Heads of Government Meeting in Kigali, Rwanda from June 21st to 23rd.
She also discussed trade and other opportunities within the ECOWAS sub-region with them.
Speaking to the press, Rosie Glazebrook stated that the Commonwealth is keen to use its convening soft power to promote trade, investment and innovation across all 54 countries of the Commonwealth:
 "The Commonwealth advantage is based on shared language, history, culture and legal systems. This means that it is 21% cheaper for a Commonwealth country to trade with another Commonwealth country, rather than a non- Commonwealth country".
 She continued, "Ghana and Africa have great resources and human capital that when harnessed properly will propel the entire continent to new levels of economic and geopolitical power. We want the Commonwealth to be a partner in this success story".
 Whilst in Ghana, Mrs Glazebrook met with a cross section of Ghanaian businesses who have been specially invited to be part of the Commonwealth Business network in Ghana.
These businesses are the Universal Merchant Bank, headed by Nana Dwemoh Benneh; the Consolidated Bank of Ghana, headed by Daniel Addo; Etranzact Ghana Limited managed by John Apea; GLICO group headed by Edward Forkuo Kyei; Africa legal Associates headed by Nana Adjoa Hackman; Goldcoast Refinery headed by Dr. Said Deraz and Ghana EXIM Bank headed by Lawrence Agyinsam
Mrs. Glazebrook who until her appointment was the First Commissioner of Her Majesty's Civil Service of the United Kingdom, takes over from Samantha Cohen CVO, the former Private Secretary to Queen Elizabeth who has recently been appointed as Chief of Staff to the UK Prime Minister, Boris Johnson.
CWEIC is a commercial, not-for-profit membership organisation with an official mandate from the Commonwealth Heads of Government to facilitate trade and investment throughout the 54 Commonwealth member nations.
The role of CWEIC is to use the convening power and trusted network of the Commonwealth, which is led by Her Majesty the Queen, to drive trade and investment.
CWEIC's network includes around 100 business and government Strategic Partners (members) including Standard Chartered, Dangote Group, Zenith Bank, Rolls Royce, ACCA and the Governments of Malta and the Maldives.
 Every two years, CWEIC hosts the Commonwealth Business Forum in association with the host country of The Commonwealth Heads of Government Meeting (CHOGM).


Source link
Hollard Ghana and Melcom extend partnership online with e-commerce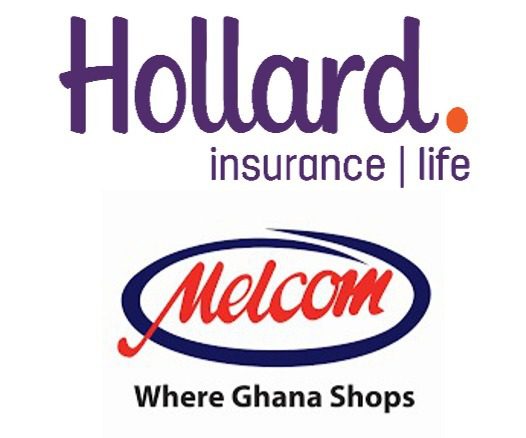 Insurance and commerce partners Hollard Ghana and Melcom have announced the extension of their "Shop and Insure" collaboration beyond the current in-store Hollard on-the-go booths in select Melcom stores, to e-commerce on www.melcom.com.
This move will enable more Ghanaians to conveniently use digital means to access financial security on their purchases and lives.
The existing partnership between the unconventional insurance group with subsidiaries Hollard Insurance and Hollard Life Assurance, and the retail giant, Melcom, enables customers who enter selected Melcom stores to sign up for insurance on their appliances, electronics, and families while they shop.
With this e-commerce addition, customers can also navigate Melcom's online shopping portal to access Hollard's general and life insurance products.
Speaking on the announcement, Group CEO of Hollard Ghana, Patience Akyianu, said; "As an innovative company, we seek ways to make insurance more accessible.
"Consequently, with this move to e-commerce, we have elevated our pioneering partnership with Melcom by adding digital to the conventional brick and mortar store distribution channel.
"We are proud to acknowledge that this aligns with our purpose of courageously pursuing a better way to improve the lives of Ghanaians."
"Our goal at Melcom is to be a one-stop shop for all our customers. Recently, there has been a surge in e-commerce since the outbreak of the COVID-19 pandemic. As a forward-thinking company, it is only prudent to add insurance to the variety of products available in our online shop. 
Customers can now log on to www.melcom.com to enquire about the unique insurance products as they shop for their groceries and home essentials online.
"We believe it will deepen our partnership with Hollard while increasing insurance penetration in the country", said The Directors of the Group. 
The Hollard general and life insurance policies available on Melcom's e-commerce platform are motor, electronics and appliances, home, travel, life, funeral, and investment. Hollard is poised to answer all related customer enquiries.


Source link
Max International donates to Potters Village
Max International-Ghana, a global leader in glutathione-enhancing products has taken its 'MaxGivesBack' initiative to the Potter's Village Home where it made mouthwatering donations to the children.
With the mission of empowering people not only to experience better health, success, and significance it is also providing for the needy and enhancing lives of victims of domestic violence, deprived children and orphans as well.
The team led by its Country Manager, Miriam Mahama donated items including 3000 litre-capacity polytank, bicycles, gas burner, assorted drinks, packs of mineral water, bags of sorghum, boxes of milk, gallons of cooking oil, boxes of tomato pastes and toiletries.
Other items are sanitary pads for the girls, washing basins, beans, diapers, and reading books.
The company also donated a cheque of ¢5,000 towards the educational needs of the children.
The Country Manager of Max International-Ghana, Miriam Mahama averred that the donation is part of her outfit's Corporate Social Responsibility (CSR) which is carved under the "5 For A Smile" project where customers as well as staff donated ¢5 towards such worthy cause.
She also pointed out that the company is not reaching out only to orphanages, but the community as well and that during the COVID-19 lockdown, the company did a lot in the community to help people survive the situation.
"It is not only about revenue, but giving back to society. And for us being here at Potter's Village, it's a privilege to donate and assist these children with food items and cash for their educational needs. We encouraged them to keep their hopes and dreams alive," she said.
Receiving the items on behalf of the Home, the Founder of Potter's Village, Rev. Jane Adu thanked Max International for the gesture and saID the children are happy for the donation since it will go a long way in bettering their lives and their stay in the Home.
"We have one of the children at UCC, three at the University of Education, others at various stages of education…right from the creche to Senior High," she added.
Rev. Jane Adu however noted that, most orphans find their way in that situation because of bad marriages, hence the Home is establishing a Marriage School where all the facts about marriage will be taught.
According to her, there are 39 factors one has to consider before getting into marriage and that the school when completed will ensure that it imbibe into the youth, these factors so as to help build strong marriages and thereby prevent the orphan's situation in the country.


Source link