I Gave Afia Schwarzenegger Loan to Marry Abrokwa – Tracey Boakye Reportedly Confirms
Afia Schwarzenegger lied when she claimed she used her own money to marry ex-husband Lawrence Abrokwah, at least according to an audiotape out there.
Ayisha Modi claims to be in possession of this tape, which has Tracey Boakye admitting to giving her friend money to marry a man.
Afia set this record in Ghanaian history – she's the one and only female celebrity who was so unwanted by any man she had to take her own money and practically force anyone down the aisle with her.
She couldn't find any proper man so she had to make do with Abrokwah, who later showed her his true colours by abusing her.
READ ALSO: BREAKING – Psalm Adjeteyfio aka TT is Dead
Afia's unwanted record is without question, the only question is where she got the money.
She initially claimed she took a loan for the marriage, then recently during her beef with GC Founding Editor Chris-Vincent Agyapong, changed her tune to claim she used her own money.
'I didn't take a loan to marry Abrokwa, I used my own money', she proudly said. WOW! What a brag!
Either way, Ayisha Modi says she's a liar and she actually took a loan – and the money came from Tracey Boakye.
An audio of Ayisha making the claim has resurfaced online – she says Tracey told her that she loaned Schwar the money to disgrace herself by marrying a man.
READ ALSO: Broken-Hearted Shatta Wale Begs Michy for A Reunion but She's Moved On
Listen below…
Whether it was a loan or Schwar's own money, the unwanted record of being so unappealing that no man would willingly marry you unless you pay for it remains on Afia forever.
And she has the nerves to insult others and call them ugly? What a world we live in!
Source: GhanaCelebrities.Com
READ ALSO:
Refused A UK Visa? CLICK HERE FOR HELP
---
CLICK HERE to subscribe to our daily up-to-date news!!


Source link
Pictures of actor Wayoosi dressed like a lady causes massive stir
– Advertisement –

Award-winning Ghanaian Kumawood actor professionally known as Wayoosi; Has caused a massive stir on the local digital space with his fast trending pictures.
In this set of weird pictures, the veteran actor was fully dressed as a woman as he rocked a well-tailored "Kaba and slit".
As if his bizarre dressing wasn't enough, Wayoosi garnished his face with heavy makeup to make him appear more like a woman.
Wayoosi also topped up his feminine looks by wearing a wig to complete his overall look like a woman.
Although the picture was purposely taken to crack ribs but some Ghanaians have argued that it's a salient way to promote the infamous LGBTQ.
As suggested by some social media users, dressing like a woman is a big NO-NO for a person of Wayoozi's calibre because he's a celebrity and some members of the LGBTQ community can boastfully say that he's part of them.
Take a look at the picture below to know more…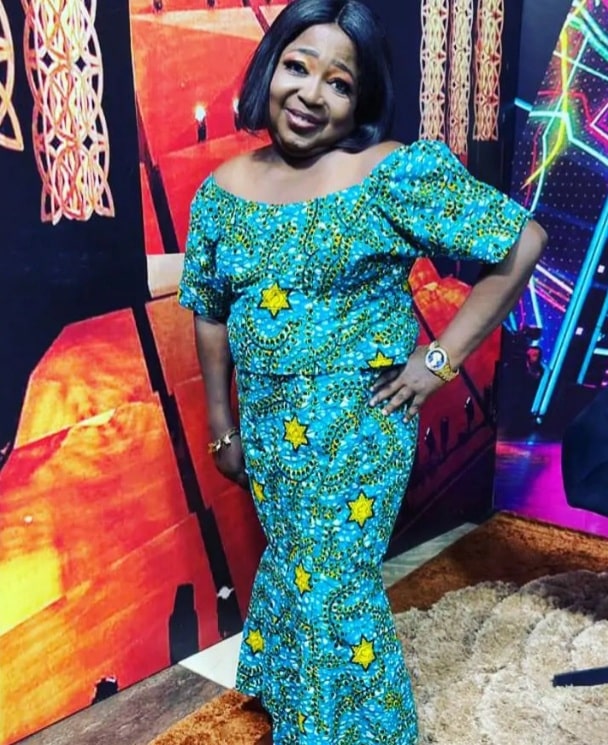 Hopefully, Wayoosi will address these 'trumu trumu' allegations very soon before it stains his hard-earned reputation.


Source link
11 medical staffers at one hospital pregnant at the same time
– Advertisement –

History has repeated itself once more as eleven medical professionals working at a single Missouri hospital are all pregnant at the same time.
Ten nurses and one doctor are all expecting babies in the coming months at Liberty Hospital in Liberty, Missouri.
Two of the nurses are even due to give birth on the same day, between May and November of this year.
Coincidentally, most of the pregnant medical staff work in the obstetrics and labor and delivery department at the hospital.
They are also said to "always do things in groups".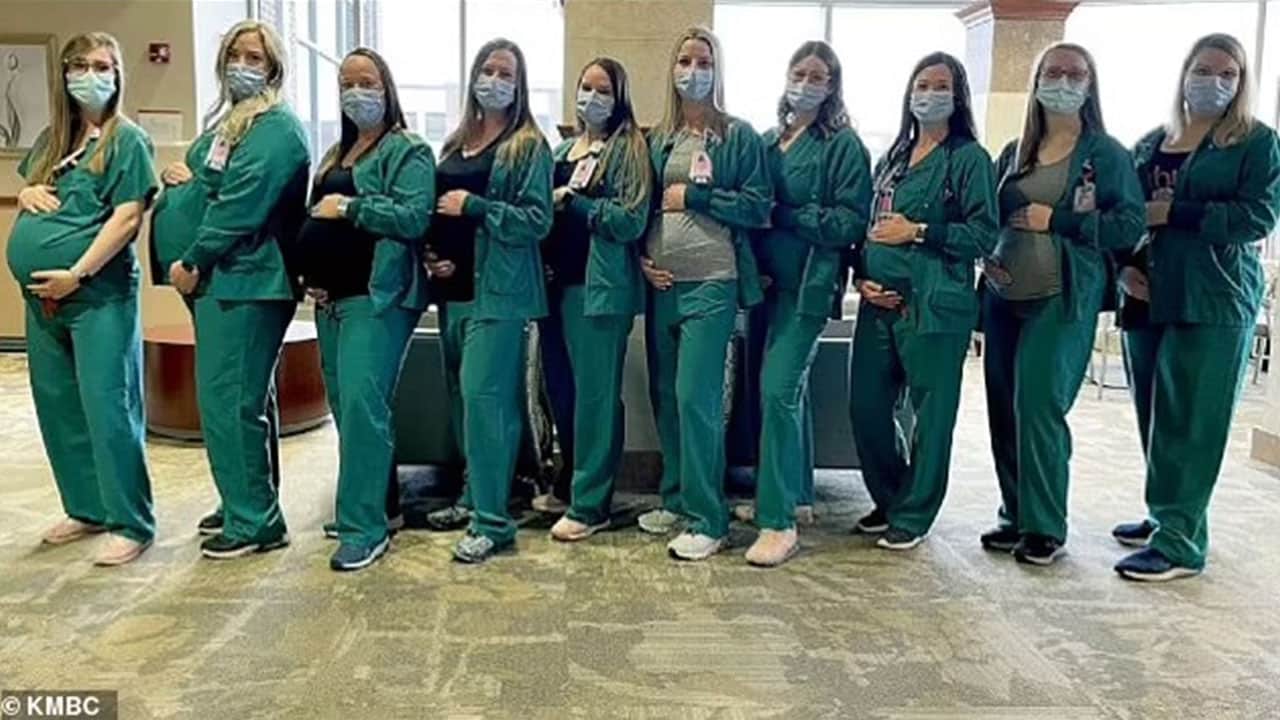 This isn't the first time a hospital has experienced multiple medical staff pregnancies similar to this one.
In 2019, nine nurses working in the labor and delivery unit at Maine Medical Center were all expecting at the same time, with due dates spanning from April until July. 


Source link
Two men, one woman found dead in hotel room after a threesome affair
– Advertisement –

The sexual fantasy between two men and a woman has ended on a sad note as the trio has been found dead in a hotel room they lodged.
According to a report by police in Kenya, the two men, Philip Simi aged 63 years, and Boniface Waruru, 28, checked into a room with an unidentified woman at about 12:35 am on Monday.
After a night of sexual escapade, all three of them were shockingly found dead holding each other around 2 pm.
Authorities have investigation into the suspected homicide.
A report filed at Kware Police Station reads, "Kware Police Station. ( OB number 51) Two men, PHILIP SIMIYU,63, BONIFACE WARUIRU, 28, together with an UNIDENTIFIED lady booked a room in lodging in Pipeline on 09/05/2022 at 0035 hrs. They were later found in the room at 1400 hrs, dead holding each other. Homicide dealing,"
Meanwhile, a 40-year-old man has also been found dead in a hotel room in Ghana after allegedly using an aphrodisiac to improve his sexual intercourse with a woman.
As we earlier reported, the deceased, who is hypertensive, checked into the Climax Hotel in Pokuase, Greater Accra Region, with a young lady around 5:00 pm on May 4, 2022.
READ MORE: Man dies in hotel room after taking dragon spray for sex with lady
Workers at the hotel heard the lady scream for aid and went to the room, only to find the man lifeless in a supine position on the bed, foaming from the mouth.
When police arrived, they inspected the hotel room and examined the corpse but found no physical marks signalling murder.
However, investigators discovered an aphrodisiac medication known as Dragon Spray in the deceased's pocket.


Source link