Cal Bank CEO pledges to partner UPSA in most of its endeavours
The CEO of Cal Bank and alumnus of the University of Professional Studies, Accra (UPSA), Phillip Owiredu, has assured the University of his outfit's pledge to partner with them in most of their endeavours.
He made this known to the school when he paid a courtesy call on Wednesday to offer a sponsorship package for the University's upcoming Academy of African Business and Development (AABD) Conference slated for April 17, 2022.
He said the door to Cal Bank is open to the University for any partnership.
The University Management thanked Mr Owiredu for his support.
The Global Alumni President of UPSA, Francis Dadzie, disclosed to Mr Owiredu how proud the association was of his feats.
Francis Dadzie again assured him that the University would collaborate with Cal Bank in their upcoming programmes.
Mr Dadzie called for the support of all alumni members, wide and far, to help improve their alma mater.
The Academy of African Business and Development (AABD) has established itself as one of the world's leading organisations committed to fostering functional education, broadening and deepening global understanding of the various challenges facing African development and business, and advancing alternative solutions to Africa's business and economic challenges.


Source link
Let's deal with illegitimate financial transactions in Africa – Akufo-Addo
President Nana Akufo Addo has called on colleague African governments to make efforts in ending the foreign illicit financial transactions and tax indulgence by multinationals which has been denying the continent of the needed tax revenue.
According to him, the situation accounts for more than half of reported illicit financial flows globally.
Addressing the Board of Governors of the African Development Bank Group and Finance Ministers from the African continent, the President emphasised the need for African governments to take hold of growing their domestic economies without interference from external controls.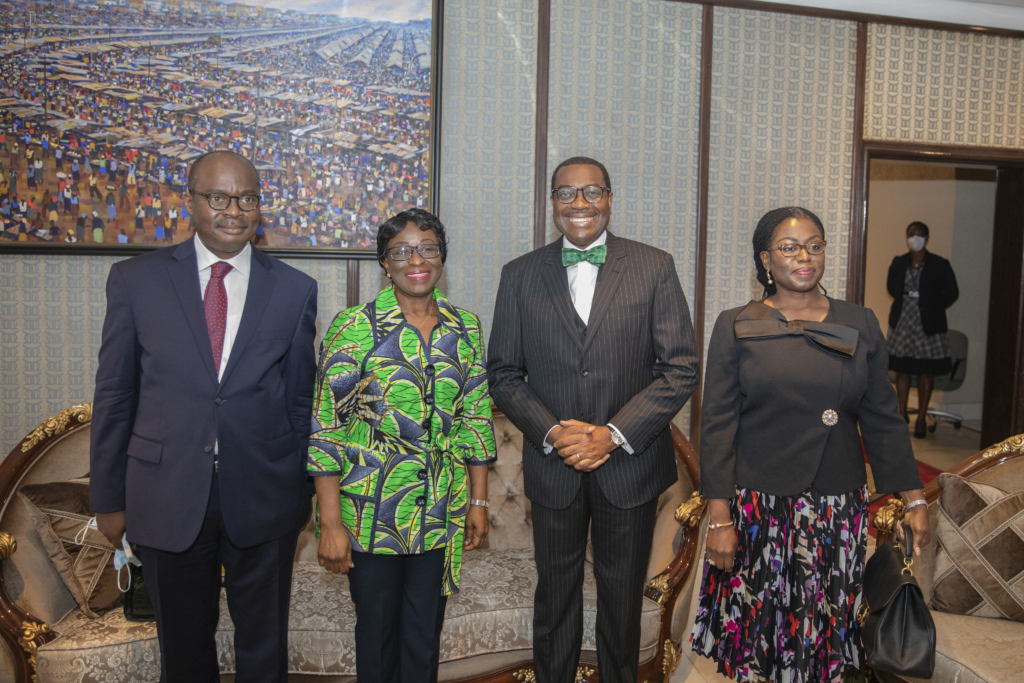 "It is time we work to address and remove the structure barriers to our development."
"We must also deal with tax indulgence and legitimate commercial transactions by multinationals which account for 60% of the $88 billion illicit financial outflows from the continent annually, and other relationships that inhibits our development as a continent", President Akufo-Addo explained.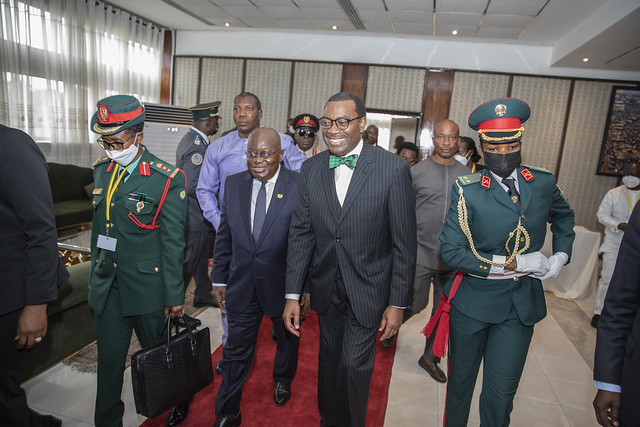 Meanwhile President of the African Development Bank Group, Dr. Akinwumi Adesina, has assured the bank under his leadership will continue with many of its investments, aimed at ending hunger on the continent.
Dr. Adesina also bemoaned the negative effect of climate change on the continent and its impact on food production which has been a challenge for the citizenry.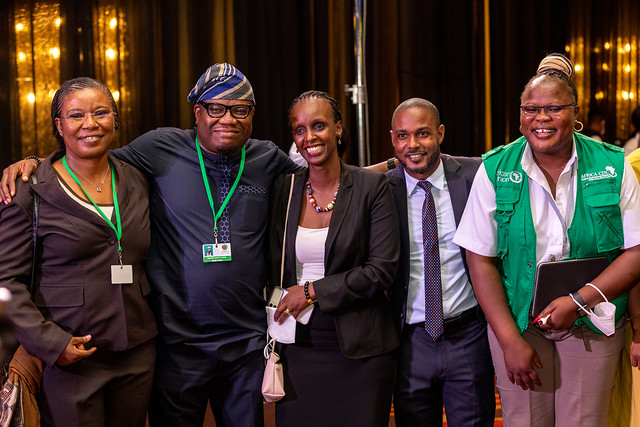 "Africa suffers $7-15 billion per year in losses to climate change, which are projected to rise to $40 billion per year by 2030."
Africa has no choice but to adapt to climate change. To support the continent in doing so, the African Development Bank has doubled its financing for climate to $25 billion by 2025.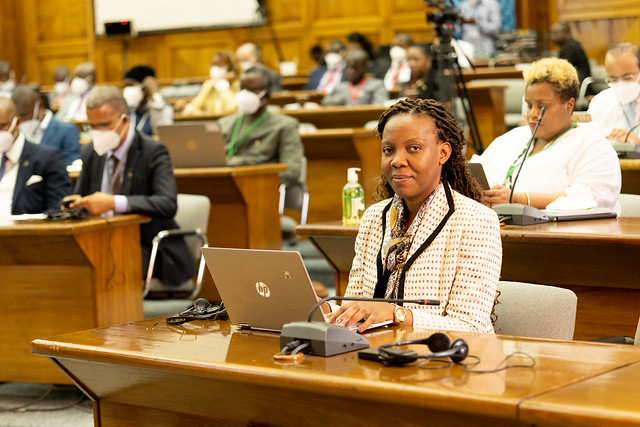 Without any doubt, the African Development Bank is the leader on climate adaptation in Africa, and globally. The share of its climate finance dedicated to adaptation is 67%, the highest among all multilateral development banks".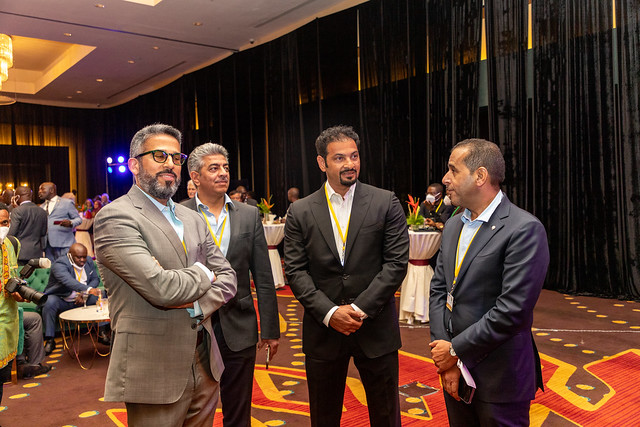 The bank is also supporting countries to insure themselves against extreme weather events, through its Africa Disaster Risk Insurance Facility.


Source link
Techno Genesis Ghana graduates first batch of trainees under BiG entrepreneurship project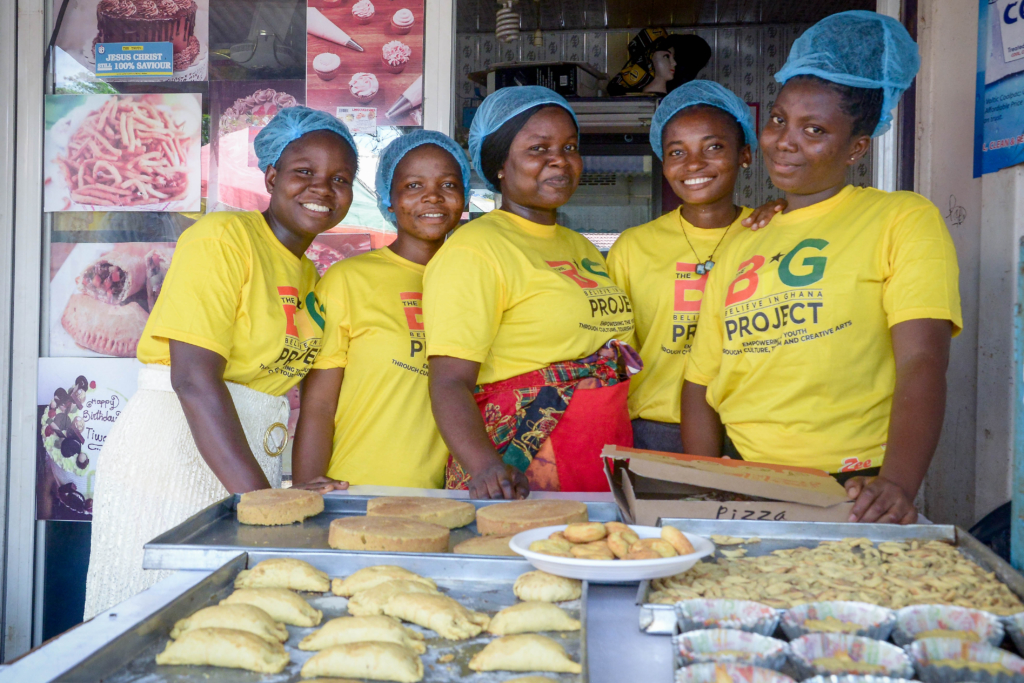 The first batch of young individuals who signed onto the Believe in Ghana (BiG) project in Kumasi have graduated to venture into the creative arts and manufacturing industries.
The Believe in Ghana (BiG) project trains young aspiring entrepreneurs to take charge in the creative arts and manufacturing sectors.
Trainees are engaged in bakery and pastries, soap and bleach making, batik and tie and dye as well as beads making.
Project originator, Tony Donkor, says the employment rate of the youth in Ghana needs to be addressed through such innovations.
"The project intends to raise a generation of knowledgeable youth who can take up the manufacturing space in order to secure a brighter future for the Ghanaian youth.
"The project intends to equip illiterate, semi-literate and literate persons with the skills set to secure a better future in the absence of a salaried job" he said.
The BiG project has seen partnership with the Centre for National Culture in Kumasi who created the avenue for individuals to be trained through localized methods.
Deputy Director for Performing Arts at the Centre, Mustapha Issa, says locally-manufactured items need the necessary patronage to promote local industrialization and national culture.
According to him, "people often portray cultural products as fetish and they do not want to patronize it, but if we can reorient the definition of culture to ourselves, people can then appreciate it."
He added that, "accepting the cultural values our products stand will bring great benefit from."
Mr. Issa also advised that the country takes its cultural values seriously in order to preserve the rich heritage as a people.
He indicated that, "our music, movies and arts should represent our heritage, rather than degrading it."
The first cohort of 15 trainees under the project shared their experiences on the impact.
"I work in a travel agency and we usually host events where attires are worn. I signed up to the project so I can learn how to make apparels to get the contract for myself and make some money as well," said Doreen.
Another participant, Sumaila said "I am a musician and I wanted to add a clothing line to it, so I enrolled to learn how to make batik Tie and Dye. I can use the technique to create my own brand in addition to the music I do".
The BiG project intends to train over 10,000 persons in the Ashanti Region and further extend to other regions of the country.
The Believe in Ghana Project is under the operation of Techno Genesis, in partnership with The Multimedia Group, Kumasi and the Centre for National Culture, Kumasi.


Source link
AngloGold Ashanti Iduapriem Mine engages queen mothers on role in community development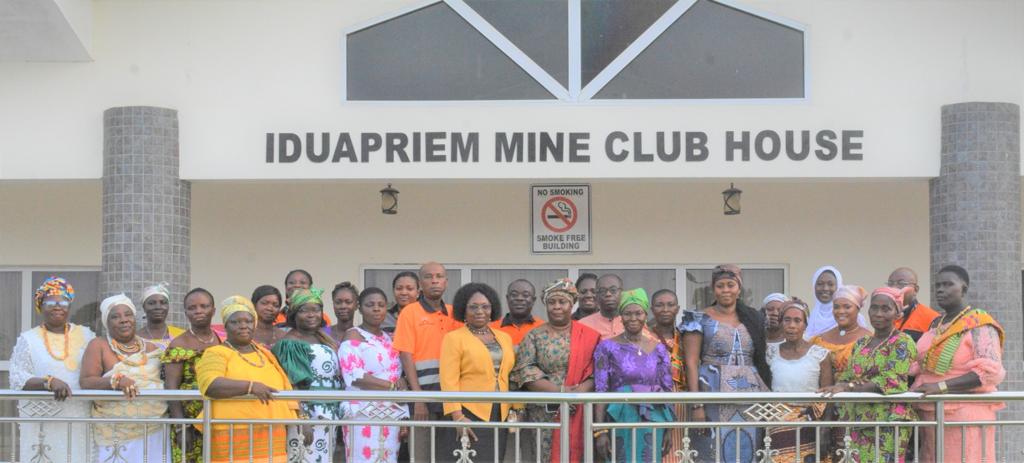 AngloGold Ashanti Iduapriem Mine has engaged queen mothers from its host communities on their role in community development in line with its commitment to diversity and inclusion.
The event, which was held on May 16, at the Iduapriem Club House, was attended by all queen mothers and women's group leaders within the Mine's host communities.
Also in attendance were the queen mothers of Wassa Fiase Traditional Area, Nana Abena Kunadjoa II, and queen mothers of the Apinto and Esuoso Divisional stools.
In a welcome address, the Acting Managing Director, Ing. Isaac Boakye Aduenin commended the Queen Mothers for continuously playing significant roles in the communities and for helping to maintain cordial relationships between the Mine and the host communities.
"As queen mothers, you have served as mothers for both the Mine and the communities on several occasions, and we want to use this platform to appreciate and celebrate all of you," said Mr Aduenin.
He further urged the Queen mothers to continue the good work to ensure sustainable development across the host communities.
Facilitating the discussion on 'The Role of Mothers in Community Development' Dean of Graduate Studies at the University of Mines and Technology and Founder of Ladies in Mining and Allied Professions, Prof. Grace Ofori-Sarpong highlighted the four main parenting styles.
Some styles she mentioned are: authoritarian; authoritative; permissive; and neglectful, as well as their impact on a child's development in a community.
According to her, authoritative parents are more likely to raise independent, self-reliant, disciplined, creative, and socially competent children, as they guide their children through open and honest discussions to teach them timeless values and reasoning skills. She, therefore, encouraged all to adopt the authoritative style of parenting which results in raising good decision-makers in the community.
On her part, queen mother of Wassa Fiase Traditional Area, Nana Abena Kunadjoa II, was grateful to Iduapriem Mine for celebrating them.
She further expressed her gratitude to the Mine for its commitment to ensuring sustainable development across the host communities through various socio-economic interventions, especially those targeted at women's empowerment.
She said, as queen mothers, they would continue to use their platforms to educate and empower the women across the host communities.
Nana Abena Kunadjoa II said they will encourage them to be actively involved in the various developmental projects, including those that are being championed by the Mine.


Source link