It wasn't necessary for Dr. Bawumia to talk about e-levy at his economic lecture – Oppong Nkrumah
Speaking on Accra based Citi TV, he said Dr. Bawumia is in full support of the levy though he hasn't made any public comments on it.
"I can understand why some people want him to do an elaborate talk. But it should not be missed that his presentation was the third in the series of presentations by the government dealing with various issues, and we've dealt extensively with the E-levy, travelling from Takoradi, Koforidua, Wa, Ho and other places engaging the public, Parliament and using mass media platforms explaining the whys."
"We've been dealing with the fact that those two principal issues, first that digitization will not be compromised by E-levy, and have responded to the second matter that deals with the poor. The Vice President himself was very instrumental in this," said the minister.
The Vice-President is on record to have opposed any taxation on Mobile Money (MoMo) transactions, suggesting that such a move will impoverish the average Ghanaian.
Dr. Bawumia at the lecture in Kasoa said Ghanaians are currently going through hardships but the New Patriotic Party (NPP) government is on track to revive the economy.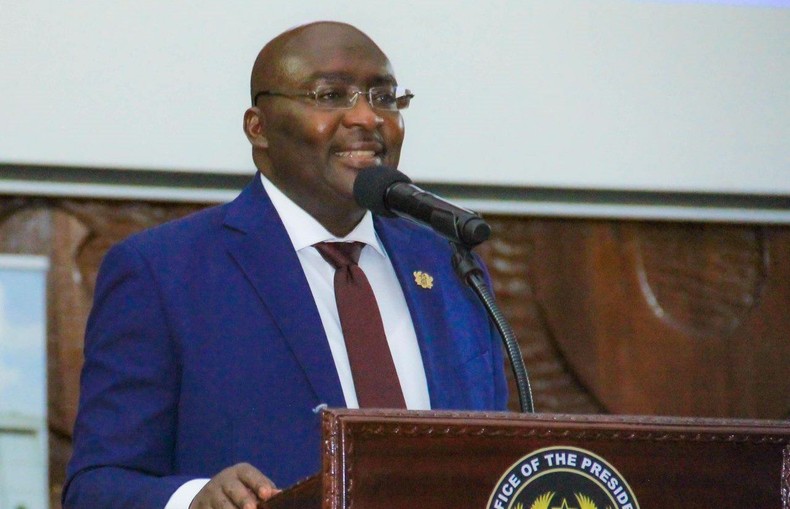 He said "The economy is what we feel in our pockets. I acknowledge that we are going through difficult times, this is the reality. Our economy is experiencing rising prices of fuel and virtually all commodities. Prices are on the rise."
"These have come as a surprise to many Ghanaians and many questions have been asked about the state of the economy. Do these questions include what has happened to the fundamentals? Why are the prices of goods and services increasing so fast? Why has the Cedi depreciated so fast this year?" Dr. Bawumia asked.
"What programess does the government have to show for the higher debt? Where is the new economy that the government promised to build? I will address these questions based on data and facts.
"I will admit where there have been challenges and we will all leave here with a better state of the economy, where we have come from, and where we are going," he added.


Source link
5 money talks to have before marrying anyone
Discussing money and expressing an unhidden curiosity about your partner's finances is not the same as being a gold digger, a parasite or an opportunist.
As a matter of fact, if you truly love someone you will be concerned about every facet of their life, and they will be open with you because relationships are very much about honesty.
While a great deal of tact is needed while trying to get these information, it still has to be done, especially when the relationship is getting serious and both partners begin to commit to each other.
When that time comes, these are five unavoidable topics you must discuss.
1. Are we financially compatible?
The answer to this can be gotten by asking and observing.
When a relationship seems to be heading somewhere great, partners need to sit down and have a conversation about their finances, the differences and how to reconcile them.
For instance, where a partner chooses to save a certain percentage of his income and the other thinks it's too low because they place more premium on saving, then they'd have to reach a compromise on that.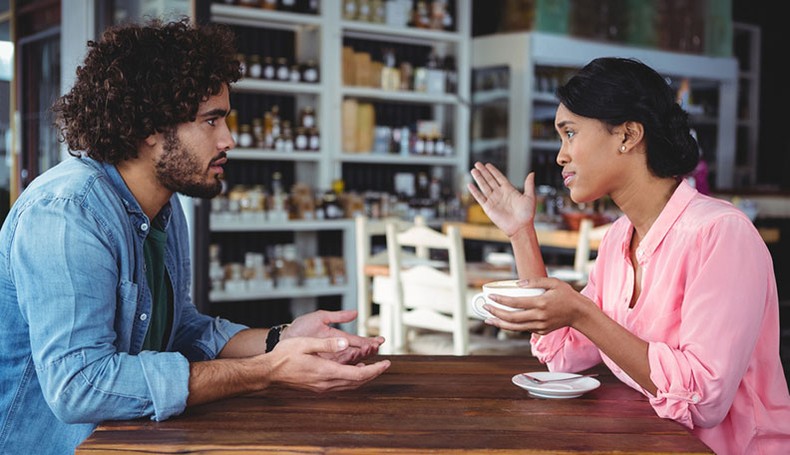 If the answer is yes, then the next logical questions are "how much debt are you in? Are they manageable debts? What's the repayment plan? When do they mature?" etc.
You could also ask what the debt was acquired for. It helps to know that you are not marrying someone in the habit of indebting themselves for frivolous, unnecessary things.
3. What are your financial aims?
This question is as important as the cliché question "where do you see yourself in 5 years?"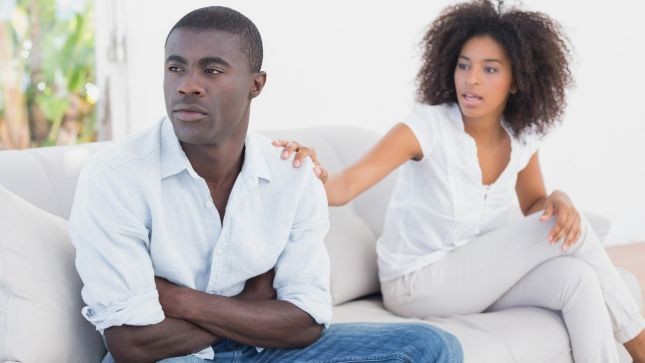 4. Joint or separate accounts?
Never ever get too shy or overly sensitive to ask this. If you are open to the idea and your partner is not, then the best thing to do is to agree on a certain percentage of your individual incomes, and deposit it in an account.
Do it in the name if your kids if you have to. As a matter of fact, you should do it for them if not for anything else.
5. How do we settle bills?
Who pays the kids' school fees? Who buys groceries? How do you pay for your home? Who gets clothes for the kids? Who settles the rent?
Here are conversations you need to have, too. Are they going to be done together, or only one of you will bear these burdens?
Better have this conversations at the appropriate time and discuss them well so you can be sure that you and yours are on the same page… you know, before it becomes too late or too difficult to make any meaningful change.


Source link
Osinachi doesn't sing 'Ekweme' at night from the mortuary; Hospital debunks claim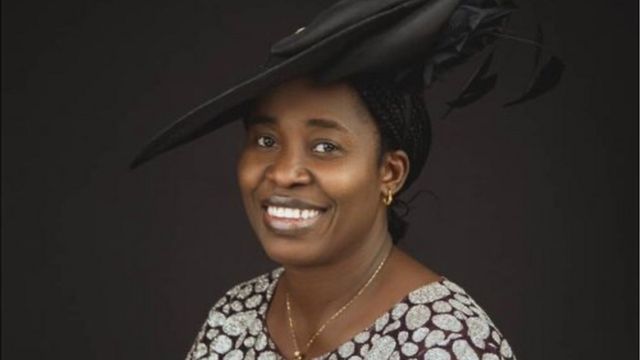 Despite reports that the morgue attendants have heard her sing mostly at night, the management had refuted the claims.
According to infoguidenigeria.com, the spokesperson for the National Hospital in Abuja said the claims cannot be medically and scientifically proven.
"Medically, there is nothing like that; it's just an imagination of people. Somebody that is dead and is a corpse, how would such a person be singing in the night?
"There is no medical backup to that; it's an imagination that may be due to the church she attended while alive, and the songs may just be giving people ideas, but there is no proof in any way. It just can't be proven in any way," Dr Taiwo Haastrup told journalists.
He added that "Somebody that is dead is dead and has become a corpse; it's inside a morgue, it can't sing and can't move so it's an imagination of people."
Osinachi sorrowfully died on April 8, 2022, after her husband allegedly kicked her in the chest.
Some news portals first reported that Osinachi died from throat cancer until award-winning gospel artiste, Frank Edwards opened pandora's box of mysteries surrounding the gospel artiste's death.
Before Frank Edward's disclosure, Osinachi was hospitalised for five days before she passed on.
"So that unreasonable human being finally put off a shining light", he said in a social media post to blame her husband for having a hand in her death.


Source link
Govt sets up 3-member committee to find solution to Bulgarian Embassy land saga
This move comes as an outcome from the meeting between the Bulgarian Ambassador to Nigeria with accreditation to Ghana, Yanko V. Yordanov and the Minister for Lands and Natural Resources, Samuel A. Jinapor in Accra.
The Minister said: "You will recall that Justice Retired Kwasi Anto Ofori-Atta recommended that I use my good offices to find an amicable solution to this issue and this is what has culminated to this meeting with the Bulgarian Ambassador."
"I look forward to building a relationship that goes way beyond the land matters into discussing bigger issues."
The Minister expressed his profound gratitude to the Envoy for his leadership, sense of solidarity and corporation and on behalf of the Government and people of Bulgaria.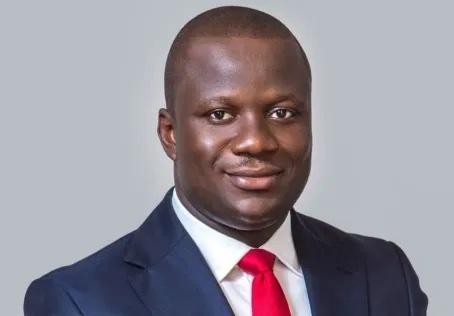 The Minister also thanked the President for showing tremendous skill and diplomacy in his leadership and his involvement in dealing with the matter.
He assured the Envoy that the desire of the President Akufo-Addo in solving the matter is one that he in his capacity as the Minister for Lands and Natural Resources, will follow through to the letter.
The Bulgarian Ambassador to Ghana, Yanko Yordanov thanked the Minister for Lands and Natural Resources and the President of the Republic for their personal intervention and commitment in resolving the impasse between the Bulgarian Embassy and the Private Developer.
"Bulgaria is thankful to each and every Ghanaian institution, Parliament and especially the Presidency and I'm very hopeful that with the support of these institutions, we will find a lasting solution to this," he said.


Source link