Notwithstanding Covid-19, interest rates are lower now than they were in the 2013-2016 – Bawumia
Vice President, Dr. Mahamudu Bawumia, has stated that in spite of the ravaging impact of the Covid-19 pandemic on the economy, interest rates now are lower than they were from 2013 to 2016.
According to the Vice President, between 2013 and 2016, inflation averaged 15.9%. However, between 2017 and 2021 inflation has averaged 10.4% notwithstanding the impact of Covid-19.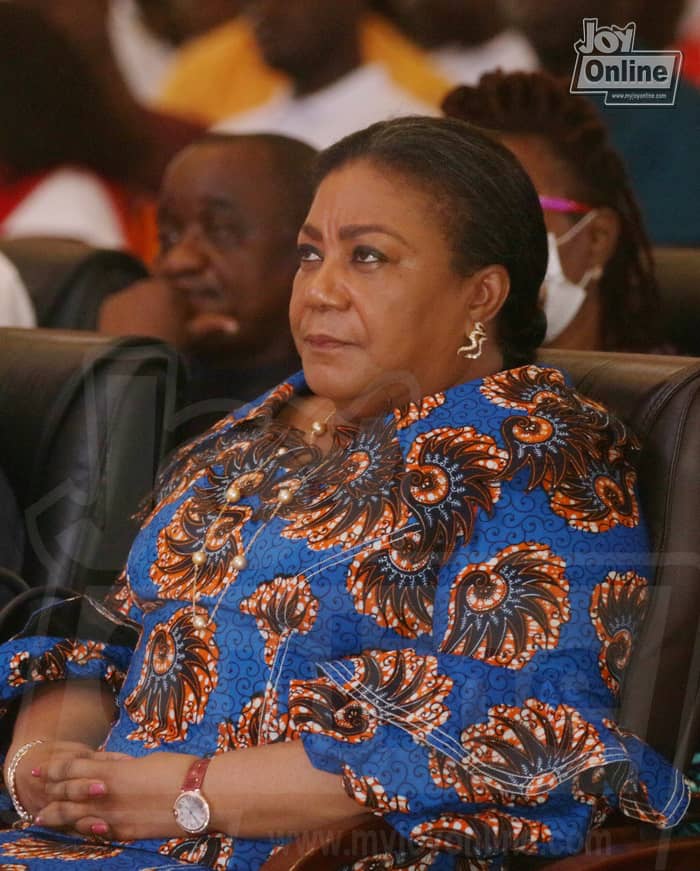 He said this while addressing TESCON members on Thursday, April 7 at the Pentecost Convention Centre, Millennium City, Kasoa Yesukrom.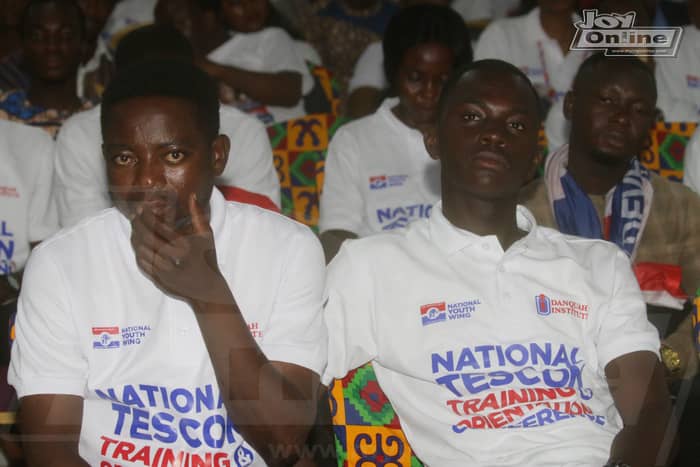 During the address, the Vice President stated that global inflation is on the rise and many advanced economies like the UK and USA are experiencing their highest inflation rates in 30 and 40 years respectively, due to various factors including the Russia-Ukraine crisis and the Covid-19 pandemic. He further acknowledged that African countries, including Ghana and Nigeria, have not been spared by these factors.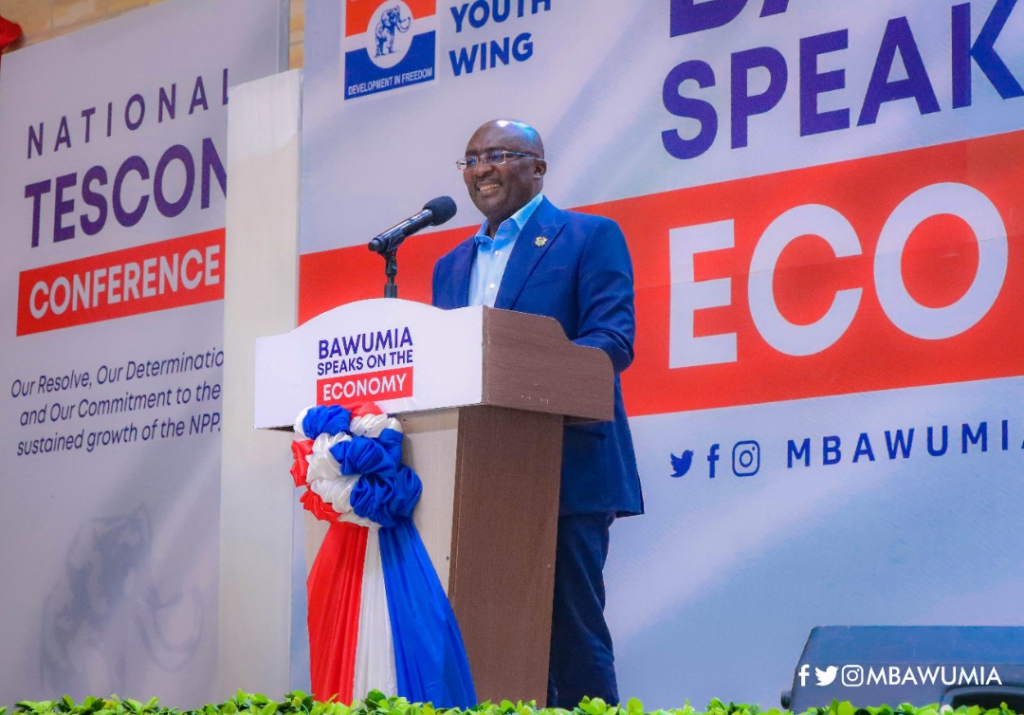 "Indeed, the data shows that in the UK and US for example, inflation is accelerating at three to four times its rate in 2019 (before Covid). In Cote d'Ïvoire, inflation is accelerating at five times its rate before Covid-19. In Nigeria and Ghana, inflation is accelerating at 1.3 to 2 times its rate before Covid-19. The path of inflation in Ghana has been similar to those of other countries following the Covid pandemic," he noted.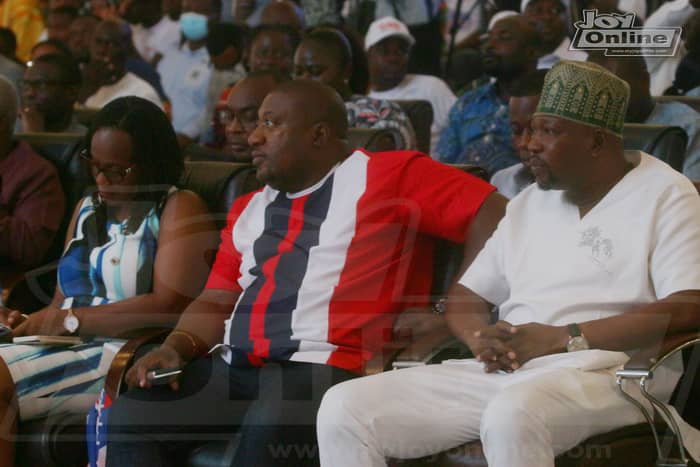 The Vice President said notwithstanding the aforementioned factors, interest rates are lower now than they were in the 2013 -2016 period.
Dr. Bawumia stated that, in response to the recent increase in inflation, the Bank of Ghana has increased the policy rate by 2.5% from 14.5% to 17.0%.
He explained that before Covid-19, "the steady disinflation process provided scope for significant monetary policy easing. The Bank of Ghana's Monetary Policy Rate (MPR) was cut by a cumulative 11% between January 2017 and January 2021.
Dr Mahamudu Bawumia acknowledged that the country is going through some challenges at the moment.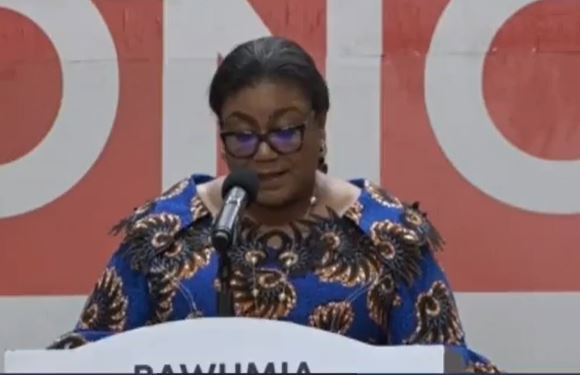 "The economy is what we feel in our pockets. I acknowledge that we are going through difficult times, this is the reality. Our economy is experiencing rising prices of fuel and virtually all commodities. Prices are on the rise."
He however indicated that some measures have been introduced by the government to tackle the hardships currently being experienced.


Source link
Ecobank Transnational Incorporated holds 34th AGM, shareholders approve resolutions
Ecobank Transnational Incorporated (ETI), the parent company of the Ecobank Group, the leading pan-African bank with operations across 33 African countries, today held its 34th Annual General Meeting (AGM) in Abidjan, Côte d' Ivoire.
Alain Nkontchou, Chairman Ecobank Group said: "2021 was a transformational year for the Group and the Board is pleased to be rewarding shareholders with a dividend for the first time since 2016."
"Our results show that we are maximising operational efficiencies and successfully transforming our business for sustainable long-term growth. As we continue to deliver on our strategic imperatives, we are firmly positioned as the ideal partner for households and businesses to grow and succeed, and to foster Africa's economic development, while continuing to grow our revenues and value."
Ade Ayeyemi, Chief Executive Officer, Ecobank Group, further observed: "The Group's years of consistent and disciplined management, decisive action, investments in people and innovative technology are producing tangible results with 2021's record growth in profits.
"Our scalable payments ecosystem endows us with low cost-to-serve and the readiness to facilitate the expected huge growth in payments and collections. This, coupled with our intent to be the trade bank for sub-Saharan Africa, makes us a key player in helping Africa's businesses and economies to maximise the huge opportunities created by the African Continental Free Trade Area (AfCFTA)."
Ade added that the Bank's first-quarter results for 2022 provided a clear confirmation of Ecobank Group's continuing strong and sustained performance trajectory reinforcing the Bank's reliability and capacity to successfully deliver on its Africa-focused purpose and support for the continent's economies, regardless of the prevailing challenges.
"We are steadfast in our determination to win for all our stakeholders," he noted.
Shareholders applauded the Group's impressively strong performance in 2021, which was achieved despite the challenging environment.
The Group's profit for the year was $357 million compared with $88 million in 2020, although the latter was adversely affected by a goodwill impairment charge of $164 million. The Group's net revenues increased by 4.6 per cent to $1,757 million.
Ecobank's 'One Market. Endless possibilities.' AGM theme underlines the infinite possibilities offered by the African market, especially in the era of the AfCFTA. The Bank is ready to maximise this one market with endless possibilities with its customers and clients by providing support to trade and satisfying the financial needs of customers and clients, using its innovative solutions and services.
With an unrivalled African footprint, strong balance sheet and ability to tap capital markets as necessary, Ecobank's Commercial, Corporate and Investment, and Consumer Banking divisions' continued and effective growth and impact is assured.
The Shareholders approved all the resolutions presented at the AGM, including the appropriation of profits, the renewal of the mandates of directors and the appointment of alternate auditors.


Source link
New Commonwealth CEO discusses trade, other opportunities with Ofori-Atta, Kyerematen
The newly appointed Chief Executive Officer of the Commonwealth Enterprise and Investment Council, Rosie Glazebrook has paid a courtesy to the Minister of Finance, Ken Ofori-Atta and the Minister of Trade and Industry, Alan Kyeremanten, to discuss the upcoming Commonwealth Business Forum which takes place beside the Commonwealth Heads of Government Meeting in Kigali, Rwanda from June 21st to 23rd.
She also discussed trade and other opportunities within the ECOWAS sub-region with them.
Speaking to the press, Rosie Glazebrook stated that the Commonwealth is keen to use its convening soft power to promote trade, investment and innovation across all 54 countries of the Commonwealth:
 "The Commonwealth advantage is based on shared language, history, culture and legal systems. This means that it is 21% cheaper for a Commonwealth country to trade with another Commonwealth country, rather than a non- Commonwealth country".
 She continued, "Ghana and Africa have great resources and human capital that when harnessed properly will propel the entire continent to new levels of economic and geopolitical power. We want the Commonwealth to be a partner in this success story".
 Whilst in Ghana, Mrs Glazebrook met with a cross section of Ghanaian businesses who have been specially invited to be part of the Commonwealth Business network in Ghana.
These businesses are the Universal Merchant Bank, headed by Nana Dwemoh Benneh; the Consolidated Bank of Ghana, headed by Daniel Addo; Etranzact Ghana Limited managed by John Apea; GLICO group headed by Edward Forkuo Kyei; Africa legal Associates headed by Nana Adjoa Hackman; Goldcoast Refinery headed by Dr. Said Deraz and Ghana EXIM Bank headed by Lawrence Agyinsam
Mrs. Glazebrook who until her appointment was the First Commissioner of Her Majesty's Civil Service of the United Kingdom, takes over from Samantha Cohen CVO, the former Private Secretary to Queen Elizabeth who has recently been appointed as Chief of Staff to the UK Prime Minister, Boris Johnson.
CWEIC is a commercial, not-for-profit membership organisation with an official mandate from the Commonwealth Heads of Government to facilitate trade and investment throughout the 54 Commonwealth member nations.
The role of CWEIC is to use the convening power and trusted network of the Commonwealth, which is led by Her Majesty the Queen, to drive trade and investment.
CWEIC's network includes around 100 business and government Strategic Partners (members) including Standard Chartered, Dangote Group, Zenith Bank, Rolls Royce, ACCA and the Governments of Malta and the Maldives.
 Every two years, CWEIC hosts the Commonwealth Business Forum in association with the host country of The Commonwealth Heads of Government Meeting (CHOGM).


Source link
Hollard Ghana and Melcom extend partnership online with e-commerce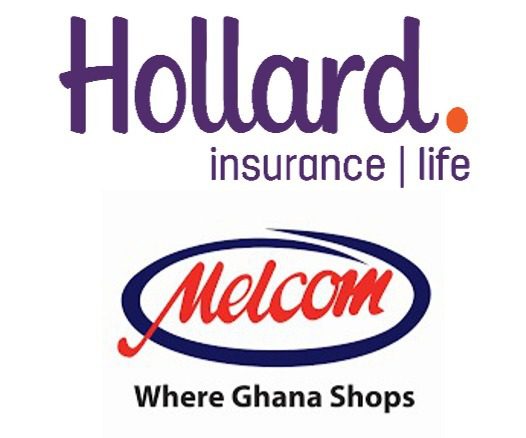 Insurance and commerce partners Hollard Ghana and Melcom have announced the extension of their "Shop and Insure" collaboration beyond the current in-store Hollard on-the-go booths in select Melcom stores, to e-commerce on www.melcom.com.
This move will enable more Ghanaians to conveniently use digital means to access financial security on their purchases and lives.
The existing partnership between the unconventional insurance group with subsidiaries Hollard Insurance and Hollard Life Assurance, and the retail giant, Melcom, enables customers who enter selected Melcom stores to sign up for insurance on their appliances, electronics, and families while they shop.
With this e-commerce addition, customers can also navigate Melcom's online shopping portal to access Hollard's general and life insurance products.
Speaking on the announcement, Group CEO of Hollard Ghana, Patience Akyianu, said; "As an innovative company, we seek ways to make insurance more accessible.
"Consequently, with this move to e-commerce, we have elevated our pioneering partnership with Melcom by adding digital to the conventional brick and mortar store distribution channel.
"We are proud to acknowledge that this aligns with our purpose of courageously pursuing a better way to improve the lives of Ghanaians."
"Our goal at Melcom is to be a one-stop shop for all our customers. Recently, there has been a surge in e-commerce since the outbreak of the COVID-19 pandemic. As a forward-thinking company, it is only prudent to add insurance to the variety of products available in our online shop. 
Customers can now log on to www.melcom.com to enquire about the unique insurance products as they shop for their groceries and home essentials online.
"We believe it will deepen our partnership with Hollard while increasing insurance penetration in the country", said The Directors of the Group. 
The Hollard general and life insurance policies available on Melcom's e-commerce platform are motor, electronics and appliances, home, travel, life, funeral, and investment. Hollard is poised to answer all related customer enquiries.


Source link