'Dada Awu' pallbearers donate $250K to Ukrainian charity after $1m sale of NFT meme
3F Music, home to a number of recording studios worldwide based in the Middle East, bought the Coffin Dance meme for $1,046,079.54 (327.00ETH) as the highest bidder on Saturday, April 9.
Out of generosity, the pallbearers have announced that they will be donating 25% of the sale of their meme to the Ukrainian Charitable Foundation to support Ukraine amidst its war against Russia ever since Putin's invasion.
In a video seen by pulse.com.gh, Benjamin Aidoo, the leader of the pallbearer's group said " we will like to announce that we would transfer twenty-five per cent of the funds from the sale of our memes at the NFT auction to the Ukrainian Charitable Foundation".
In the video below, he added, "come back alive to support Ukraine and its great people".
In 2020, the Ghanaian pallbearers went viral globally after their videos surfaced online.
The group showed off their casket-carrying skills that see them orchestrating a choreographed routine, lifting and lowering caskets, and even sitting on the floor if need be.
Their videos became a hit that sparked a global trend that also became a phenomenon during the outbreak of the COVID-19 pandemic.


Source link
Pappy Kojo warns UTV not to play his music again as he calls out Kwame A Plus
The 'Towel' singer who is signed on to Off Da Ground record label owned by Fuse ODG appeared on the last weekend's episode of United Showbiz. She, however, had a confrontation with A Plus during the live broadcast.
Reacting to the encounter, Rapper Pappy Kojo took to his Twitter page to call out A Plus. "Ah but isn't Feli an Ewe? Feli ankasa she be humble, like by now A Plus turn kitiw fast fast," read his tweet dated May 23.
Commenting on allegations Kwame levelled against Fuse ODG for standing with his signee, Feli, the 'Koobi' rapper shared another tweet where he wrote, "LMAOOO A Plus say Fuse ein goat achievement be buying a house for East Legon but A Plus woegyim anaa, kwasia no be @utvghana u end up on after your failed music career bele fuck old boy, dont let me catch u buoyyyy."
Pappy Kojo also extended his rage to the local television for providing a platform for the musician cum politician to disrespect and carry his attacks on personalities, especially women.
"Yo @utvghana if you don't know & you play any Pappy Kojo music on your yawa station you go feel me waaaa gbemi station," in a separate tweet he added, "Unfollow me now @utvghana."
In a separate tweet, he wrote: "A Plus cant rap cant dress & cant also respect women, he only respects women GH think have money like Yvonne, how can u be old & ignorant. Fuck UTV & anyone who watches UTV."
Reacting to their encounter, Fuse ODG shared a tweet to say that "this #UnitedShowbiz panel interview with @FeliNuna has displayed how dangerous the creative industry space is for women in Ghana. A man should have the right to want to have sex with the woman if the woman needs their investment? Proud of Feli for standing up & #IStandWithFeli".
A Plus in response decided to jab Fuse ODG. He took to social media to say that "@fuseodg your greatest achievement as a musician was to buy a house at East Legon and teach young boys and girls how to do drugs. I came to your house and all I saw was young boys and girls doing drugs.
"It was sad how young girls who wanted to be stars were being laid from room to room. Some of these girls looked underage. Do you know why police used to come around there? I felt sad for the young people, especially the girls. So you know what I did? Ask police commander Asare formerly of East Legon police station. I told him to keep an eagle 👁 eye on you," he added.
A Plus further concluded that "I see you on the same level with Jeffrey Epstein. An amature R Kelly pretending to be supporting young girls? Bring yourself!! I'll bite your cl!t*r!s hard!!! Cl*t? 🤷‍♂️ Abi you be p**sy!!!"


Source link
AfDB seeks to raise $5billion to support women-led businesses in Africa in 2022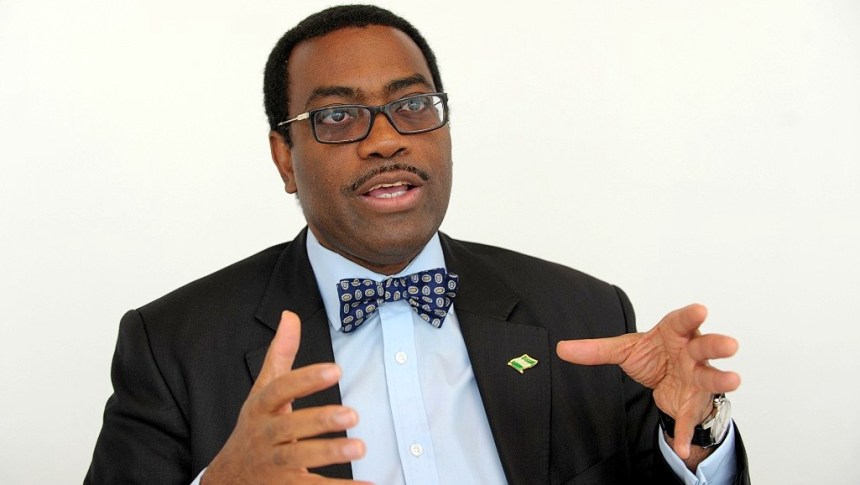 Dr Adesina disclosed this in a statement on his official Twitter account moments after the institution commenced its Annual Meetings for 2022.
In one of his tweets, Dr Adesina noted that the AfDB plans to lend $500 million to women in 2022 after paying $483 million to financial institutions to lend to women businesses in 2021.
He added that with the support of French President Mr Emmanuel Macron and the G-7, the AfDB's Affirmative Action for Women in Africa (AFAWA) seeks to raise $5 billion for women-led businesses.
Commenting on the food crisis arising from the Russian-Ukraine war, Dr Adesia said the AfDB board last week approved a $1.5 billion African Emergency Food Production Facility to support 20 million farmers to produce 38 million metric tons of food.
He also said the bank is partnering globally with the Global Center on Adaptation and former UN Secretary-General Ban Ki-moon to mobilise $25 billion to help Africa adapt to climate change.
In another Tweet, Dr Adesina praised the AfDB after it was ranked the Best multilateral financial institution in the world in 2021.
According to him, "The African Development Bank was ranked by Global Finance as the Best multilateral financial institution in the world in 2021, while the African Development Fund was ranked by CGD as second best in the world, ahead of all 28 concessional financing institutions in developed countries.
"We are an AAA-rated financial institution, the only one in Africa. We have consistently maintained our stellar AAA credit ratings by all major global credit rating agencies, who consistently praise our excellent risk management at the bank.
We have an excellent and robust management and governance system. We deliver great value for our clients in Africa. Over the past six years, our work has impacted 335 million people.
In highlighting these successes, the AfDB president tweeted that an independently conducted survey by a global HR firm found 85 per cent of staff are happy with the bank, an exceptionally high level for any institution globally.
Dr Adesina, who dismissed recent critics of the Bank's management, said that despite COVID-19 and the challenges of working from home, 97 per cent of staff were pleased with the services provided by the bank.




Source link
Sir John's Saga: Stonebwoy reacts with a picture of Akufo-Addo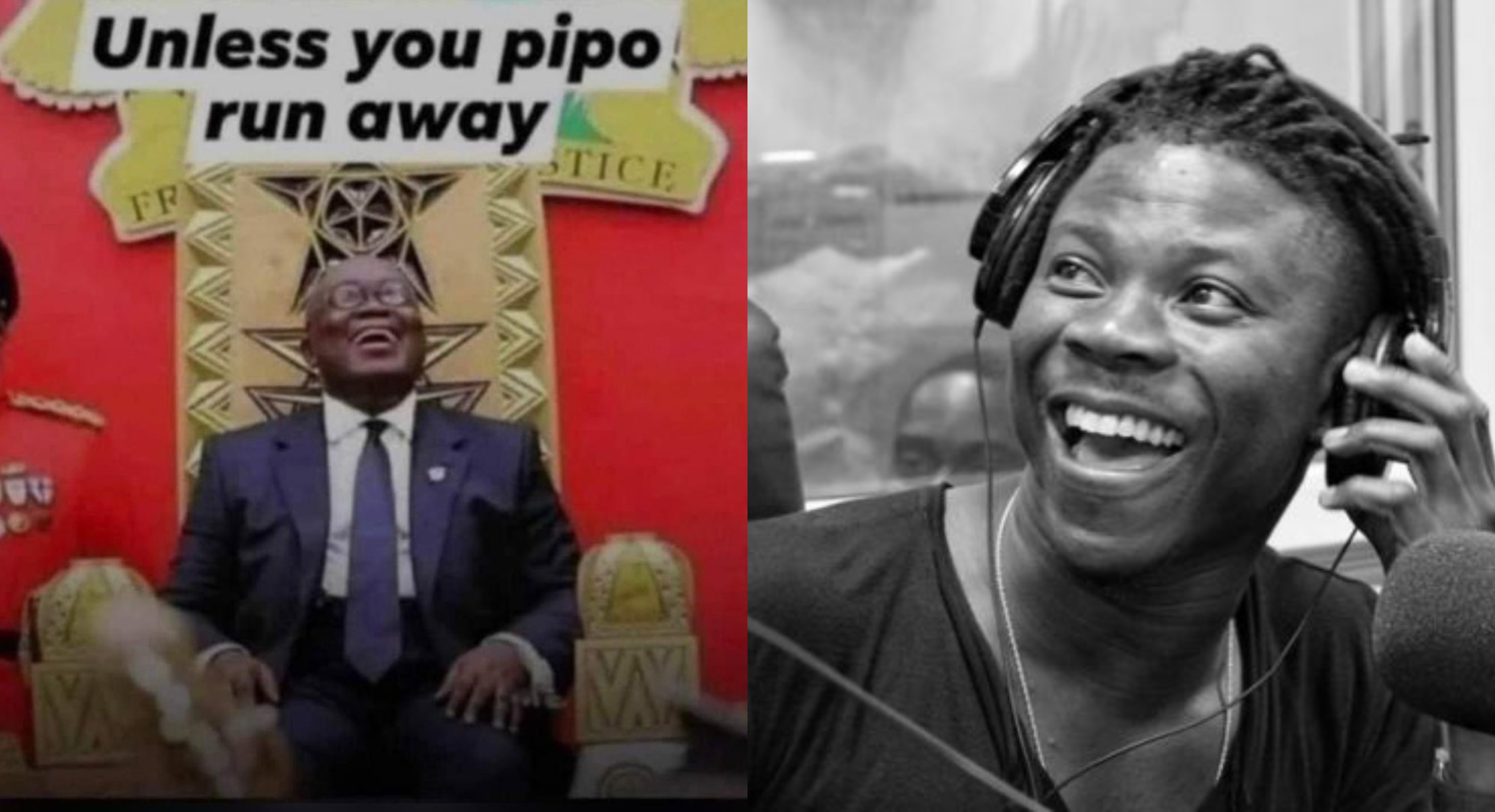 Since a page of the will was leaked on social media, the late Chief Executive Officer of the Forestry Commission has been trending.
This is because he bequeathed portions of the Achimota Forest, which has also been in the news to some of his family members.
After news broke about the decision by the late politician to will some state properties to his relatives, investigative journalist, Manasseh Azure Awuni dug deeper to find the full details of the will.
On page 4 of the will, Kwadwo Owusu Afriyie, whose office was situated at the Achimota Forest until his death, states:
"I give my land situate at the Achimota Forest in the name of Jakaypro Limited and measuring 5.541 acres to the following persons forever.
Yaw Amoateng Afriyie                               One (1) acre
Eva Akua Afriyie                                         One (1) acre
Ivy Akua Afriyie                                           One (1) acre
Elizabeth Asare Boateng (aka Mother)  One (1) acre
Michael Owusu                                           1.541 acres
On page 5 of the will, it is stated: "I give my land also situate at the Achimota Forest in the name of Fasoh Limited and measuring 0.987acres to my nephews Michael Owusu, Yaw Boadu and Kwabena Amoateng forever."
On the same page, the will states: "I jointly own a piece of land at Achimota Forest with Charles Owusu. Upon my demise, my portion of the said land should be given to Ruth Korkor Odonkor."
That's not all. On the same page 5 and still on the Achimota Forest, the will states: "I give my portion of land that jointly own at the Achimota Forest in the name of DML Limited to Elizabeth Asare Boateng who at the time of making this will is domiciled in the USA forever."
The former head of the forestry commission also stated in the will that he owned land at the Ramsar area in Sakumono in Accra.
"I give my land situate at the Ramsar area at Sakumono in the Greater Accra Region and measuring 5.07 acres to my sisters Abena Saah and her children, Comfort Amoateng and her children, Abena Konadu and Juliet Akua Arko and her children on equal share basis forever," the will states.


Source link