World Health Day: Achieving universal health coverage with Private Health Insurance
The announcement of a newborn comes with lots of excitement, and that of my son was no exception.
It was the day my wife and newborn son were to be discharged that I met a very agitated man at the nurses' station. His wife had also delivered and was in the room opposite my wife's. I eagerly inched towards the station to find out what was going on.
Here was a man pleading with the nurses to grant him more time to find money to pay for the medical bills of his wife and newborn daughter. He'd been searching to find money the day before to pay the medical bills of his wife and newborn daughter.
According to him, all efforts to get a loan from family and friends have proved futile. Though ready to go home, it would only be possible when he had fully settled the medical bills.
Although I didn't have to go through that ordeal because my private health insurance policy catered for all of the medical expenses, I began to imagine the unfortunate situations I'd have to go through if not for my health insurance policy.
Last month I attended a friend's baby christening. Johnson, the father of the baby was upfront about how his private health insurance relieved him of the financial burden of paying for the cost of antenatal care for his wife and delivery of the baby.
"A month ago, my family and I got an infection which led us to the hospital for treatment. I was shocked to see our medical bill when I received the alert from my health insurance company. I genuinely wondered how I would have footed that bill at that material moment had it not been for the health insurance policy; because I was broke, with about a week to pay day," he added.
 He was full of praise for his employers for providing employees with a private health insurance policy and encouraged his friend to get a private health insurance policy for himself and his family.
Having worked in the private health insurance industry, I was proud of the impact of our services on individuals, families, and employers, but at the same time sad for people who need health insurance but are missing out on this due to one reason or the other.
People who cannot afford to pay for healthcare resort to self-medication or manage their health issues by themselves and only visit the hospital when the situation worsens.
This situation is what the World Health Organization and governments worldwide want to reduce to the barest minimum with the concept of Universal Health Coverage (UHC).
Most people do not understand UHC, and the few who understand think of it as an abstract concept to which they cannot relate.
Universal Health Coverage is simply a system where everyone can access healthcare without posing financial challenges to them. The United Nations has estimated that over half of the world's population does not have access to the healthcare they need, and over 500 million people are driven into poverty each year by paying out-of-pocket for healthcare.
The indicators for achieving UHC for Ghana and any country would be the availability of health infrastructure, easy access to health facilities, and affordable and quality healthcare.
More than half of Ghana's population does not have health insurance; this means a lot more are paying out of pocket for their healthcare. This trend amid the continuous increase in healthcare defeats the very purpose for which UHC was introduced.
Health insurance has proven to be the most sustainable and efficient means to finance healthcare without posing undue hardships to the citizens. Thankfully in Ghana, there have been some inroads with the introduction of the National Health Insurance Scheme (NHIS). An impressive record of about eleven million people have signed on to the NHIS.
However, the private health insurance industry is poised and making very frantic efforts to support the NHIA and government to accelerate Ghana's efforts in achieving UHC.
Private health insurance (PHI) companies support the attainment of UHC in the following ways:
Innovation of Affordable Health Insurance Products 
With the UHC principle of leaving no one behind, private health insurance companies have designed innovative products to meet the healthcare needs of different segments of society, especially for underserved communities and people with low incomes.  Apart from having products for everyone, it has different health plans and benefits with their respective premiums so people have options to choose from depending on their family and pocket size.
This will make private health insurance affordable and make it attractive to as many people as possible and help improve access to healthcare. It is gradually doing away with the trend where only the affluent and people from the formal sector could afford private health insurance.
Wider Healthcare Service Provider Network with Trained & Skilled Healthcare Personnel Across Ghana
One of the key indicators to achieving UHC is the availability and distribution of healthcare centres and infrastructure in providing quality healthcare. Private health insurance engages the services of several healthcare service providers including government and private ones across Ghana so that subscribers can access healthcare anytime, any day, anywhere.
It also ensures that licensed, well trained and skilled healthcare workers are employed to provide safe medical treatment for quality healthcare. These healthcare partners go through rigorous monitoring, training and inspection to ensure that they have the requisite infrastructure (personnel, equipment) to provide the needed healthcare to subscribers.
Private health insurance companies leverage their subscriber base to negotiate favourable service charges on behalf of their subscribers, making healthcare less costly amid high medical inflation and a better option than paying out of pocket.
Complements NHIS with Wider Scope of Medical Benefits
The NHIS is one of the best social interventions aimed at improving access to primary healthcare in Ghana. Private health insurance companies complement the NHIS by providing a wider scope of healthcare benefits that include cover for areas such as surgeries, dental and optical care (including spectacles), chronic care management caters for diseases such as hypertension and diabetes, and critical illness care such as cancers, and kidney failures, strokes, etc.
Health insurance provides a cushion in times of uncertainty and prepares you to manage medical emergencies as and when they come. This way you can preserve your savings and still have peace of mind.
Nationwide Medical Insurance and Universal Health Coverage
To make UHC a reality in Ghana, Nationwide Medical Insurance, Ghana's leading private health insurance company has pioneered private health insurance and is doing its bit by supporting the NHIA and other stakeholders to achieve UHC through the following;
Designing innovative products to meet various segments of society, especially for the underserved communities and those who need health insurance the most. This informed the decision to introduce MyHealth, a comprehensive and affordable health insurance plan for individuals and families. It comes with different health plans to choose from based on your family and pocket size.
Nationwide also provides comprehensive health insurance benefits including critical illness, chronic care management, maternity, surgeries, dental and optical care among others. Apart from these, subscribers enjoy value-added services in addition to the core health insurance benefits to make their experience with the health insurance policy worthwhile
Expanding the Health Service Provider Network by accrediting more of the Ghana Health Service and Christian Health Association of Ghana (CHAG) health facilities beyond Accra to improve access to healthcare in the communities. NMI currently has the largest healthcare service provider network in the private health insurance industry.
Empowering people with the needed information to take care of their health and wellbeing through health promotion. NMI creates awareness of diseases and health risks among subscribers through channels like posters, health bulletins, and social media among others. In addition to that, the company is committed to creating the needed awareness of private health insurance and UHC.
In showing leadership, the company owes it a duty to put in efforts to create awareness of the private health insurance industry and what it offers. It is important for people to, first of all, know that there are several private health insurance companies and also demystify the misconception that private health insurance is for the elites and affluent.
NMI is committed to the realization of UHC by considering it in its business operations, product design, partnerships, etc.
This year's World Health Day advocates for more urgent actions needed to keep humans and the planet healthy and foster a movement to create societies focused on well-being for a healthier tomorrow.
But one of the effective ways to have a healthier tomorrow is by protecting your health with a health insurance policy.
*****
Gustav Gyekye Appiah is the Team Lead, Brand & Marketing Communication Nationwide Medical Insurance.


Source link
Ghana's public debt hits ¢391bn as of quarter 1, 2022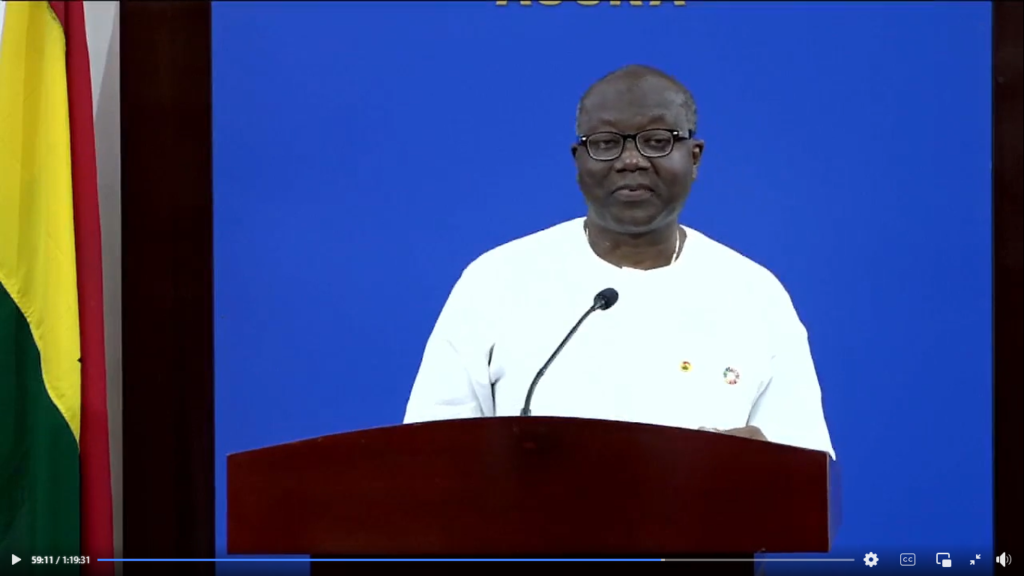 Ghana's public debt stock remarkably shot up by ¢40.1 billion to ¢391.9 billion as of the end of March, 2022, the Summary of Economic and Financial Data by the Bank of Ghana has revealed.
The increase in the debt is due to largely exchange rate fluctuation and to some extent borrowings from the domestic market. In the first quarter of 2022, the cedi assumed a free fall to the dollar, but its depreciation was halted in April 2022, following monetary measures by the Bank of Ghana.
However, in relation to the Gross Domestic Product of the country, the debt was estimated at 78%. This is slightly lower than the 80% recorded in December 2021.
According to the figures, the debt inched up by ¢20.5 billion in January 2022 and subsequently ¢19.7 billion in February 2022.
In terms of the domestic debt, it went up by ¢8 billion in the first quarter of 2022 to ¢189.9 billion in March 2021. This is equivalent to 37.8% of GDP.
Also, the external component of the total public debt shot up to $28.4 billion (¢201.9 billion) in March 2022, from $28.1 billion in December 2021. From the figures, clearly one can deduce that there were no borrowings from the external front in the first quarter of this year.
The debt-to-GDP ratio of the external debt is however approximately 40.2% of GDP.
The cedi component shot up by ¢31.9 billion in the first three months of 2022, primarily due to the decline in the value of the cedi to dollar during the period.
On the other hand, the financial sector resolution bond went down to ¢14.6 billion in March 2022, from ¢14.9 billion recorded in December 2021. This is equivalent to 2.9% of GDP.


Source link
Ghana has highest interest rates among top 11 African countries – Report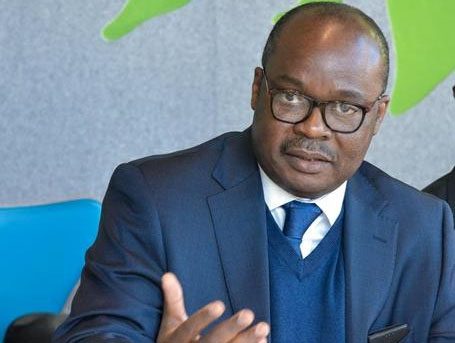 New data shows that Ghana presently has the highest interest rates among top 11 African countries.
According to Databank Weekly Fixed Income Update, the country's 18.23% and 19.26% rates for the 91-day and 182-day Treasury bills respectively are the highest on the continent.
The Treasury bill rates in the country are however lower than the inflation rate of 23.6%.
Indeed, the relentless pace of inflation has stretched real returns on short term securities further down into the negative territory. So if you have bought Treasury bills in recent times, the return on your investments is negative.
This situation will compel the Bank of Ghana to increase its Monetary Policy Rate which currently stands at 17% further, to help mop up excess liquidity in circulation, and consequently halt the rising inflation rate.
"Real returns on fixed-income securities are depressed with the high inflation profile, continually undermining the Treasury's financing operations. We note that short-term interest rates are misaligned, resulting in negative real yields, which could prompt the Monetary Policy Committee (MPC) to act in the week ahead", Databank Research.
"However, Ghana cedi liquidity levels are already tight on the interbank market, and a further tightening of the MPR could stifle economic growth. So, while we maintain an additional 200 basis points (2%) hike in the policy rate in 2022, we expect the MPC to exercise restraint in May 2022, deferring a potential 100 basis points (1%) hike in MPR to July 2022.
The rising interest rates are expected to increase the cost of borrowing and production cost per unit of most businesses.
At the same time, government will borrow at a higher cost on the financial markets.
Meanwhile, Egypt follows Ghana closely with a 91-day Treasury bill rate of 13.67%.
Its currency – the Egyptian Pound – has been recording rapid depreciation to the dollar.
Nigeria has the lowest interest rate of 1.74% among the top 11 African countries.
Countries with lowest interest rates
| | | | |
| --- | --- | --- | --- |
| COUNTRIES | 91-Day T-bills | 182-Day T-bills | RANKINGS |
| Nigeria | 1.74% | 3% | 1st |
| Tanzania | 2.60% | 2.78% | 2nd |
| South Africa | 4.28% | 5.50% | 3rd |
| Namibia | 5.34% | 4.84% | 4th |
| Rwanda | 6.10% | 6.40% | 5th |
| Uganda | 6.77% | 8.16% | 6th |
| Kenya | 7.68% | 8.72% | 7th |
| Zambia | 9.30% | 9.90% | 8th |
| Malawi | 9.74% | 13.00% | 9th |
| Egypt | 13.67% | 13.68% | 10th |
| Ghana | 18.23% | 19.26% | 11th |


Source link
Pay no-claim discount to active policyholders – some life insurers demand
Some life insurance companies are making a case for a remunerative benefit to be offered to the policyholder after every three months under their life insurance policy.
Also known as No-Claim Bonus (NCB), Acting Head of Metropolitan Life Insurance (MetLife), Emmanuel Oteng Tuffour says active policyholders deserve some motivation.
Speaking at the launch of a Family Financial Wellness Plus product and Whatsapp Chat Bot named 'Yaa' for current and potential policyholders of MetLife, he said MetLife Insurance is making a case for a remunerative benefit offered to the policyholder after every three months under their life insurance policy.
According to him, active policyholders deserved some motivation, hence the innovation.
"We believe that you don't necessarily have to make a claim. So you benefit if you also sign up to the product for that period that you have not actually not made a claim. This is also an opportunity for you to make some cashback benefit."
Also known as No-Claim Bonus (NCB), it is a modest way through which the insurance company rewards the policyholder for having a claim-free year. Under this benefit, a monetary benefit is provided to the insured if no claims are raised in the previous policy tenure.
The FFW product has assorted benefits including Death Benefit, Permanent Total Disability Benefit, Temporary Disability Benefit, Critical Illness Benefit, Cashback Benefit as well as Survival Benefit.
Mr. Tuffour believes product development is the surest bet to improving insurance penetration
For his part, the Board Chair of the company and Managing Partner of CFY Partners, Charles Akun Egan, said life insurance should no longer be 'business as usual.'
"They must think out of the box and be innovative around the tripod of Products, People, and Platforms to enhance their competitiveness".
Meanwhile, CEO of KEK Group, Shaibu Ali has allayed fears product innovation in the insurance sector will serve as disincentive to brokers.
"A lot of us brokers are getting on board the technology platform so that we will be able to also interact with the customers on these same products. We are complementing each other."


Source link