I will stop using MOMO because of E-levy – DKB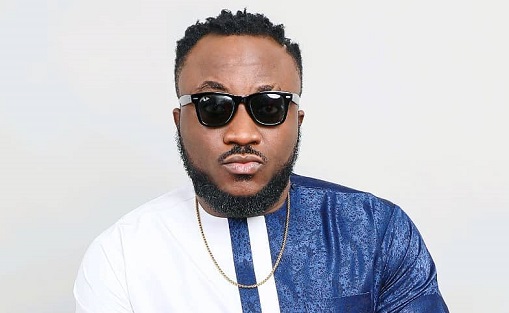 "I will dissolve my Momo account," he said.
When the host pointed out that the tax is to help develop the country DKB said the government should increase it for Ghanaians to know they are truly sacrificing for the country.
"They should make E-levy 70 percent then we will know we are helping the country. Why are they taxing our wallets? The reason why we call it a wallet is because all the taxes have already been deducted. They should rather tax everything."
The E-levy is expected to bring about $1 billion to the state's coffers. However, DKB added that, if the state prioritized the tourism sector, Ghana could get more than what the country is anticipating from the E-Levy.
"Do you know tourism gives us $2 billion? That's almost ₵8 billion. We can get more from Tourism if we focus it than the amount E-levy will give us."
According to the comedian, it is hard to trust the government when they say they will account for every amount it will get from the E-Levy.
"The Audit Service has said we have a leakage of ₵12 billion. You haven't blocked the leakage but you have given them a bigger basket to fetch water with. Are there not going to bigger leakages?
"The same person who said they shouldn't tax MOMO is now taxing MOMO and you want me to be happy? Make E-levy 75% then we will know we are helping the country. If somethings are not right, we will say it."
He further indicated that, the doesn't want the country to retrogress but thinks the tax on electronic transactions is not just.
"It's as if when someone share their genuine thoughts they are against the country. How am I against the country? I'm uncomfortable with it because it is not fair."
On 17th November 2021, the Minister for Finance announced during the presentation of the 2022 Budget Statement and Economic Policy of Government to the Parliament of Ghana, the introduction of an "Electronic Transaction Levy" of 1.75 percent on electronic transactions above GHs 100 (US$16).
According to the Ministry of Finance, the levy will be applied to mobile money payments, bank transfers, merchant payments, and inward remittances. In March 2022, Ghana's Parliament approved the bill with 1.50 percent taxation on electronic money transfers. The President assented the Bill into law swiftly.
The implementation of the levy will begin in May, 2022.


Source link
Rise up against the e-levy – John Dumelo charges Ghanaian celebrities
Speaking on the controversial e-levy, John Dumelo said the charges are too high.
"Today, I sent momo worth almost 5,000 to pay the farmworkers. Do you know how much e-levy I paid? Almost 70-something cedi. If I have to pay such an amount every day, I will be paying 70 cedis every day. It is serious. It's not good", he wrote.
The failed Ayawaso West Wuogon parliamentary aspirant also called on his colleagues to stage a protest against the government.
"We can do it, but the people there will not listen. So it will be for nothing. My point is these people (NPP government), you can do it tomorrow, walk naked from here to Agboloshie (throws hands up in a helpless manner)," he said.
The opposition, the NDC has, however, promised to cancel the e-levy should they win the 2024 elections.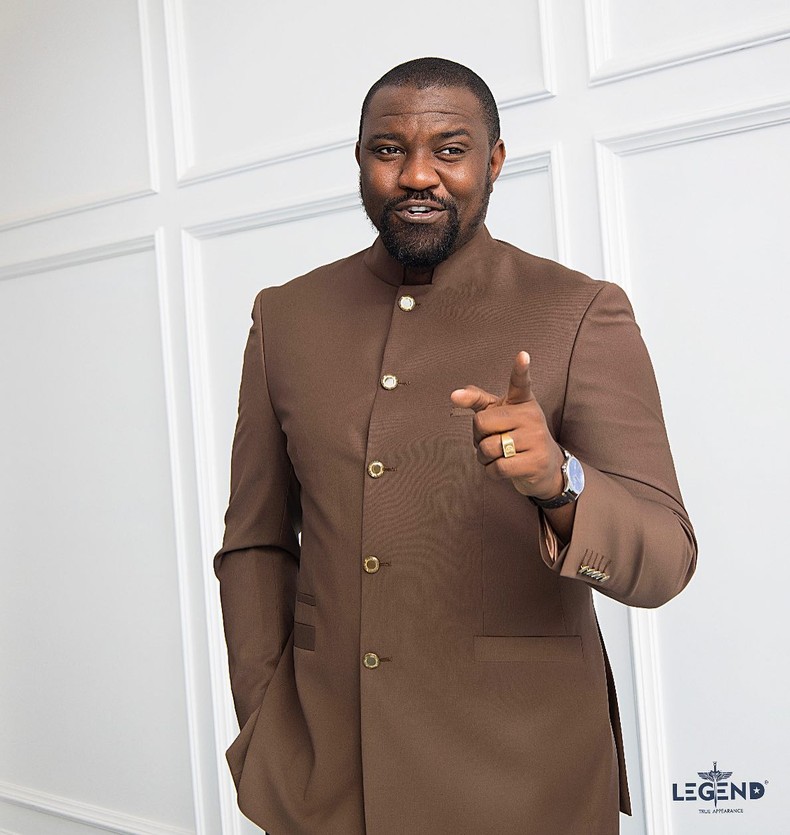 The Minority Leader Haruna Iddrisu said the levy is unconstitutional.
He said "There are those we call the first 100 days decisions of H.E John Dramani Mahama if he gets elected as president. Some must happen within the first week that parliament is sitting. One of the legislations that H.E John Dramani Mahama has pledged to repeal and I pray we have a parliamentary majority which we would have will be a repeal of E-levy."
In an interview on GHOne TV, Iddrisu said "Can you imagine what is going on? People are pickpocketing from your mobile wallets – is that right? It is not only disruptive to the financial ecosystem but uncertain and inconvenient legislation of an E-levy. See the panic it created in the system. I think Ghana Revenue Authority must wake up and do what is right and appropriate within the law – they are not a law unto themselves."


Source link
5 money talks to have before marrying anyone
Discussing money and expressing an unhidden curiosity about your partner's finances is not the same as being a gold digger, a parasite or an opportunist.
As a matter of fact, if you truly love someone you will be concerned about every facet of their life, and they will be open with you because relationships are very much about honesty.
While a great deal of tact is needed while trying to get these information, it still has to be done, especially when the relationship is getting serious and both partners begin to commit to each other.
When that time comes, these are five unavoidable topics you must discuss.
1. Are we financially compatible?
The answer to this can be gotten by asking and observing.
When a relationship seems to be heading somewhere great, partners need to sit down and have a conversation about their finances, the differences and how to reconcile them.
For instance, where a partner chooses to save a certain percentage of his income and the other thinks it's too low because they place more premium on saving, then they'd have to reach a compromise on that.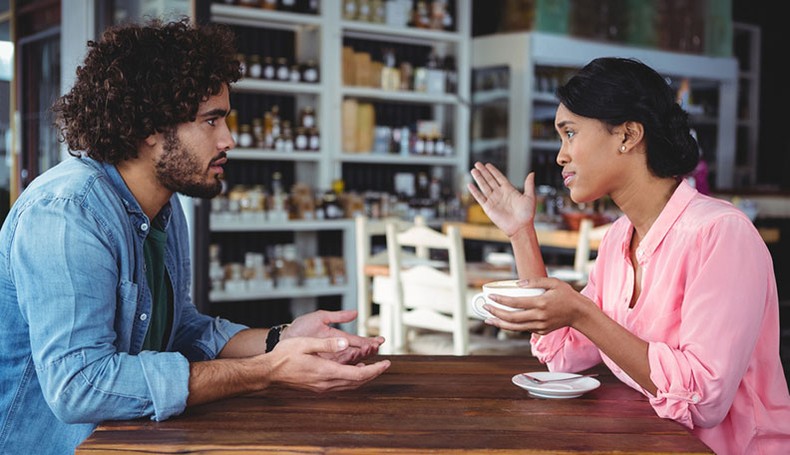 If the answer is yes, then the next logical questions are "how much debt are you in? Are they manageable debts? What's the repayment plan? When do they mature?" etc.
You could also ask what the debt was acquired for. It helps to know that you are not marrying someone in the habit of indebting themselves for frivolous, unnecessary things.
3. What are your financial aims?
This question is as important as the cliché question "where do you see yourself in 5 years?"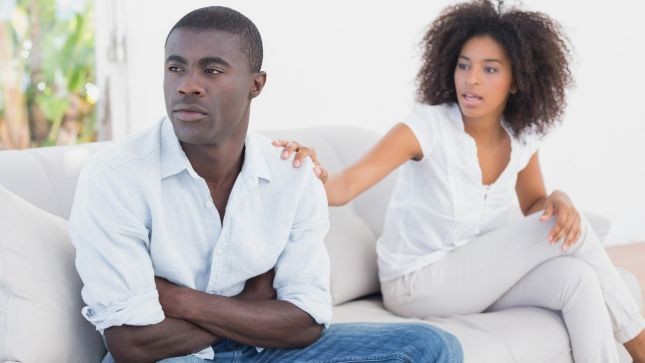 4. Joint or separate accounts?
Never ever get too shy or overly sensitive to ask this. If you are open to the idea and your partner is not, then the best thing to do is to agree on a certain percentage of your individual incomes, and deposit it in an account.
Do it in the name if your kids if you have to. As a matter of fact, you should do it for them if not for anything else.
5. How do we settle bills?
Who pays the kids' school fees? Who buys groceries? How do you pay for your home? Who gets clothes for the kids? Who settles the rent?
Here are conversations you need to have, too. Are they going to be done together, or only one of you will bear these burdens?
Better have this conversations at the appropriate time and discuss them well so you can be sure that you and yours are on the same page… you know, before it becomes too late or too difficult to make any meaningful change.


Source link
Osinachi doesn't sing 'Ekweme' at night from the mortuary; Hospital debunks claim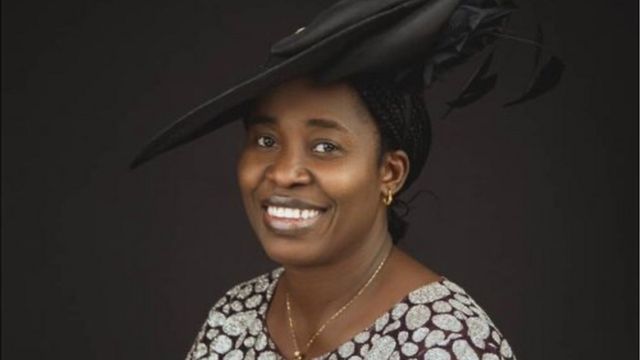 Despite reports that the morgue attendants have heard her sing mostly at night, the management had refuted the claims.
According to infoguidenigeria.com, the spokesperson for the National Hospital in Abuja said the claims cannot be medically and scientifically proven.
"Medically, there is nothing like that; it's just an imagination of people. Somebody that is dead and is a corpse, how would such a person be singing in the night?
"There is no medical backup to that; it's an imagination that may be due to the church she attended while alive, and the songs may just be giving people ideas, but there is no proof in any way. It just can't be proven in any way," Dr Taiwo Haastrup told journalists.
He added that "Somebody that is dead is dead and has become a corpse; it's inside a morgue, it can't sing and can't move so it's an imagination of people."
Osinachi sorrowfully died on April 8, 2022, after her husband allegedly kicked her in the chest.
Some news portals first reported that Osinachi died from throat cancer until award-winning gospel artiste, Frank Edwards opened pandora's box of mysteries surrounding the gospel artiste's death.
Before Frank Edward's disclosure, Osinachi was hospitalised for five days before she passed on.
"So that unreasonable human being finally put off a shining light", he said in a social media post to blame her husband for having a hand in her death.


Source link