8 passive income ideas for beauty professionals in Africa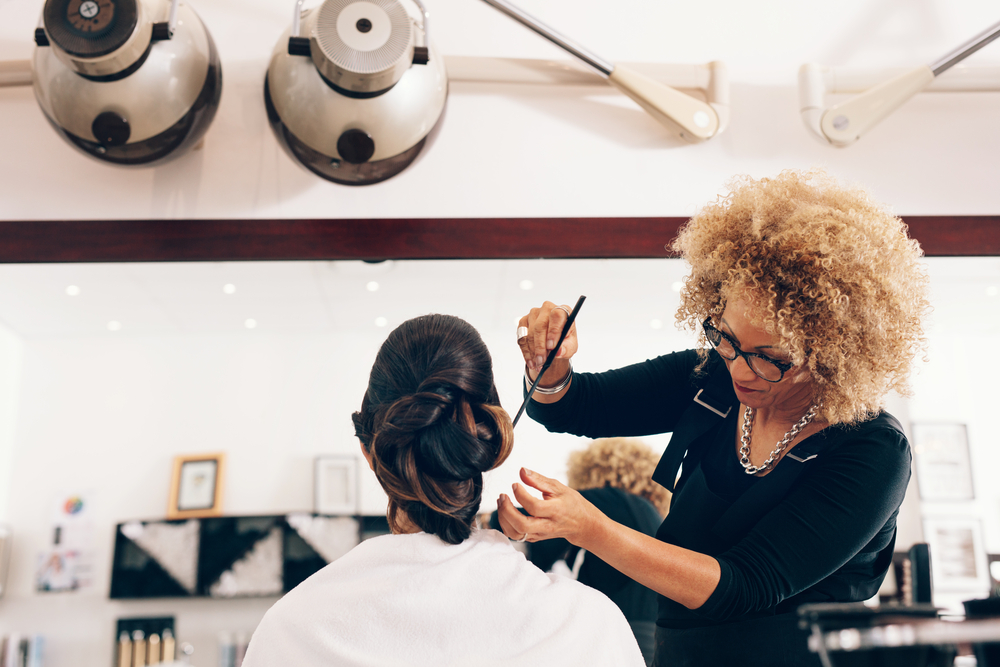 Sell Your Beauty Products

According to Small Business, marketing and selling your beauty products is a lucrative passive income idea for beauty professionals. You can turn unique skills into a lucrative business with your beauty products. If you can formulate different beauty products, you can generate huge revenue in this industry.
African beauty professionals can earn a passive income selling lip balms, scrubs, facemasks, and more without dealing with manufacturers. Consider getting permits for private labeling and branding for business credibility and growth. Furthermore, research and market your products locally and online to improve sales.
Teach People about Beauty

According to Beauty Course Online, you can generate high revenue by teaching clients how to try things individually. If you're a hair and skin maintenance specialist on the African continent, it's time to earn a passive income. Most people don't know how to remove fake nails, fix eyebrows, or trim hair, making it a lucrative idea for African beauty professionals.
You can make money teaching clients how to maintain their skin and hair online from the comfort of your home. So whether you're in Nigeria, Tanzania, Cameroon, Algeria, or South Africa, you can make money while sharing your expertise.
Earn on Social Media

According to Newsozzy, collaborating with brands or becoming a beauty influencer on social media can earn you a decent income. Many beauty companies are searching for influencers to promote their products on the internet, making the idea appealing to Africans. Africans with massive social media followers and presence can benefit from this passive income idea.
Skilled Africans with huge followers can reach a larger audience and attract new customers for business growth. The idea is to embody beauty company values and promote products to a target audience for cash rewards.
Become a Beauty Writer

According to Thrive my Way, becoming a beauty writer is a lucrative business idea for passionate professionals. While the self-publishing industry is competitive, skilled African beauty professionals can earn a decent income writing about beauty products. Many young and older people want to learn about beauty, and starting a blog with valuable beauty content can solve this problem.
If you can educate the public about beauty products, you can earn a decent income through ads and affiliate marketing. Consider creative, educative content about beauty products and brands to solve problems and monetize the blog.
Review Beauty Products

According to Dollar Sprout, beauty professionals and specialists can earn a decent income by reviewing products online. If you want to earn a passive income in your spare time, consider reviewing products for clients on the internet. African beauty professionals with review skills can generate massive revenue in this industry.
The idea is to buy and use the latest beauty product and educate the public about them. Many beauty product companies search for reviewers as they help customers understand product effects. These companies pay per review and product feedback, which is ideal for skilled Africans.
Start a Home-based Saloon

According to Beauty Course Online, starting a home-based beauty services business is a passive business idea with lucrative rewards. African beauty professionals with unused spaces in their homes can benefit from this idea. In addition, this business idea brings something fresh and original to your local community with money-making opportunities.
Create a professional feeling environment and add a unique touch to your business. For example, consider opening a home-based beauty service and opening your doors to paying customers. Furthermore, maintain a professional online presence and advertise by word of mouth to improve sales.
Become a Freelance Beauty Professional

According to Thimble, becoming a freelance beauty professional is lucrative and can build you a business network. Consider freelancing if you can make your client beautiful at their weddings, birthdays, or special occasions. This passive income idea gives you control over your time and lets you select clients.
With this business idea, you have the freedom to set your working hours and the flexibility to determine your workload. While you specialize in a business that ignites your passion, you get massive rewards for your efforts. Furthermore, you meet different people and visit new places, making it ideal for Africans.
Become a Beauty Advisor or Consultant

According to Simply Business, becoming a beauty advisor or consultant is a lucrative business idea for skilled professionals. You get paid for having beauty discussions and advising clients. This industry is for you if you can offer clients valuable insights on overall appearance and beauty.
Skilled Africans can earn a decent income as beauty consultants from any location on the African continent. Furthermore, you can make money from pre-existing and new customers and even receive beauty care packages from various companies without charges.
Conclusion

You can earn a decent income from selling products to educating customers, writing, reviewing products, freelancing, etc. These passive income ideas offer money-making opportunities and rewards for skilled and passionate individuals. Now it's time for Africans to explore these ideas for a desirable income.
*The views expressed in this article are the views of a contributor at Business Insider Africa. It does not represent the views of the organisation Business Insider Africa.
Olayinka Sodiq is a qualified writer with technical, analytical and copywriting experience gained from 5 years of both in-house and freelancing gigs. He is versed in finance, investments, technology, blockchain, mergers & acquisitions, bankruptcy, etc.


Source link
French Ambassador Anne Sophie Avé To Leave Ghana In August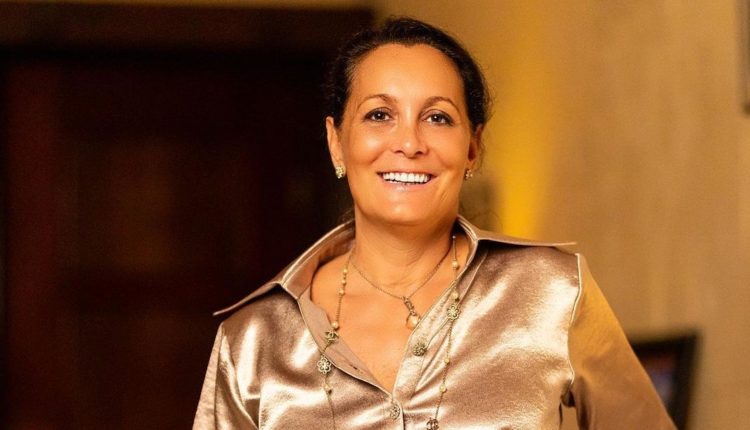 Through her many exploits, especially those in the creative arts industry, the diplomat has endeared herself to many Ghanaians.
In an with Ameyaw TV at the 2022 Vodafone Ghana Music Awards, H.E. Anne Sophie Avé disclosed that she will be leaving Ghana in August when quizzed about her futures plans to add up to her accomplishments.
"Well, I leave it to my successor to do it because I'm leaving at the end of August… I have been here for four (4) years and I'm going to be very heartbroken but I still have a few months to go and I'm sure there are a few more things coming maybe not as high profile as Accra In Paris, it was quite a huge thing to organize but I'm sure that some people will take over and would want to do Accra elsewhere. I just hope just create a trend to put Ghana out there."
She revealed that she will be leaving with diverse experiences.
"I'll carry so many memories. I'm going to take away the emotion of the people. I love the people here; their kindness, hospitality, the smile. The music translates all that and I'm definitely taking away a long playlist."
The ambassador indicated that the fact that her tenure ends in August does not mean she will cease to come to the country.
"I'm not going forever. I mean I have a property here so I'm bound to come back but as a regular tourist."


Source link
Mahrez miss proves costly as Manchester City held to draw at London Stadium
Things soon turned sour for Manchester City as their hosts took the lead. Pablo Fornals played a beautiful pass into the path of Jarrod Bowen, who latched onto the pass before calmly firing past Ederson.
In-form man Gabriel Jesus almost equalized with a moment of brilliance. The Brazilian forward weaved through the defence, but his shot beat both the goalkeeper and the goalpost. Jesus came close again, running through the West Ham defence, but his effort this time cannoned off a fellow Manchester City player.
Just before the end of the first half Manchester City was hit with a sucker punch as West Ham doubled their lead. Michail Antonio played in Jarrod Bowen, who fired in a powerful shot from the edge of the box.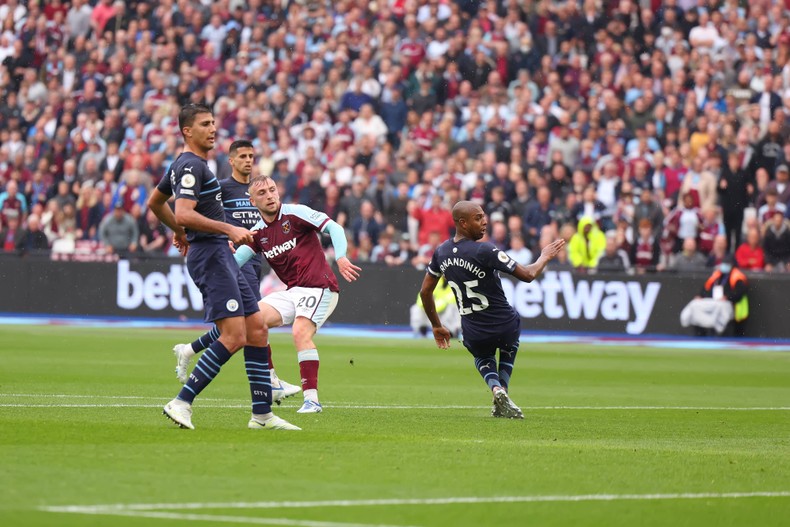 A tale of two halves

Manchester City started the second half on the front foot and soon grabbed one goal back within the first five minutes of the restart. English playmaker Jack Grealish controlled a pass from Rodri before firing past Lukasz Fabianski from the edge of the box.
Bowen played like a man possessed and nearly grabbed a hat-trick in the 60th minute after creating space for himself in the City box, he fired off a powerful shot which narrowly flew past Ederson's right-hand post.
Bowen's miss soon proved costly as Pep Guardiola's men soon levelled the scores. Riyad Mahrez floated in a dangerous freekick, and Czech defender Vladimir Coufal could not adjust in time, accidentally heading the ball past his goalkeeper.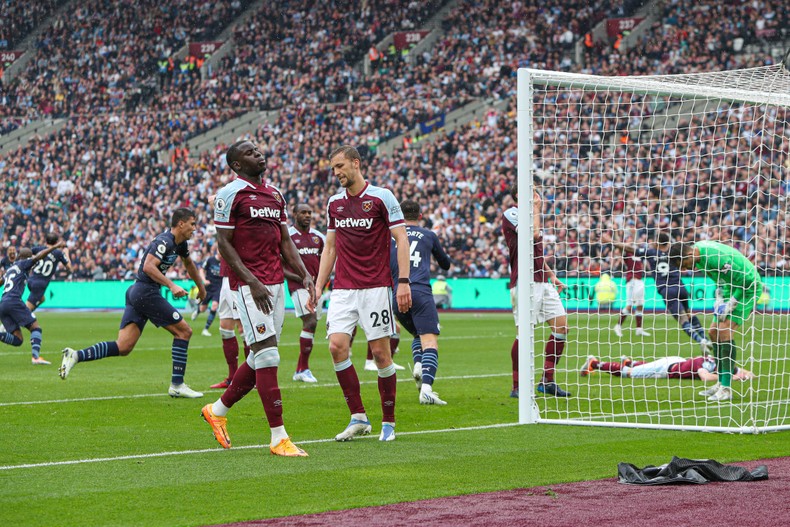 Manchester City continued to pile on the pressure, and in the 83rd minute, they had a chance to win the game. Gabriel Jesus went down in the box for the second time in the match, but unlike the first instance, the referee went to the VAR monitor to review the challenge.
After minimal deliberation, Anthony Taylor pointed to the penalty spot to the joy of Manchester City fans all around the ground. Algerian winger Riyad Mahrez confidently stepped up to take the penalty but saw his brilliantly saved by Lukas Fabianski.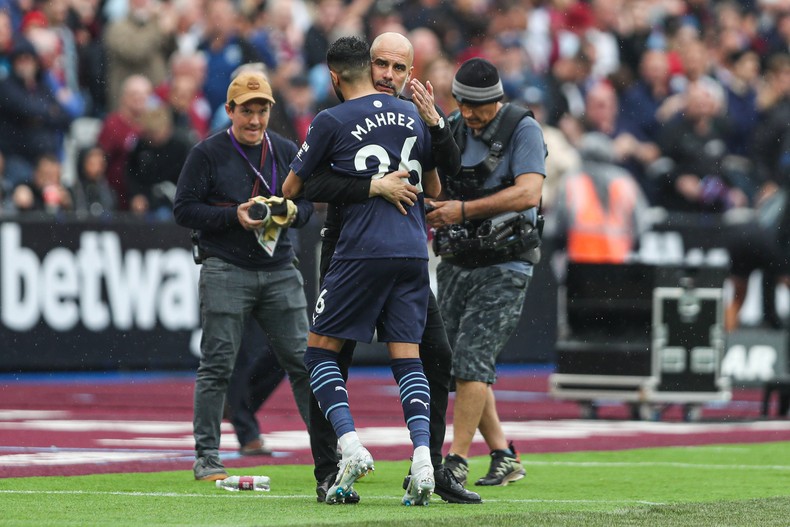 Manchester City still tried to grab a winner, but the West ham defence was not doing them any favours. The result remained the same, and despite the late miss, Manchester City remain four points clear at the top of the Premier League table.
All eyes will now be on Liverpool's game in hand at home to Wolves on May 22 to determine who will lift the prestigious trophy at the end of this remarkable season.


Source link
'Fame means nothing to this man' – Ghanaians react as Kendrick Lamar plays football at Jamestown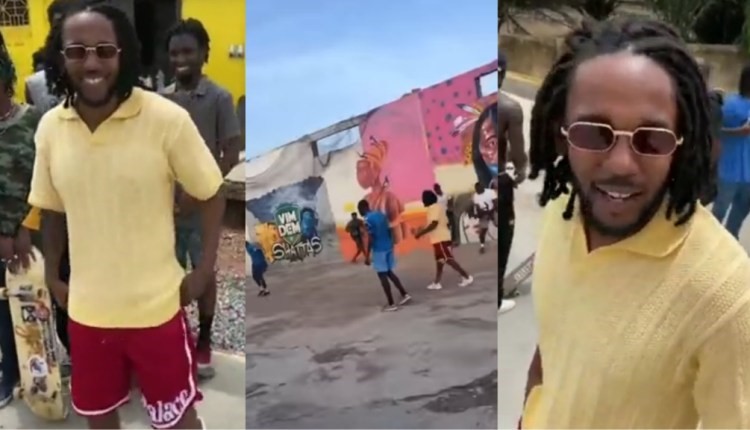 Upon seeing this, some Ghanaians expressed awe. To some of them, the 'Alright' crooner does not perceive fame as other people see it.
His presence in the country has evoked many reactions from his fans and other music lovers.
Kendrick, who is also a songwriter, record producer, and the only rapper who has won the Pulitzer Prize for Music has been seen shooting some scenes of his music videos at the Laboma beach in Teshie on the Accra-Tema beach road.
He has also been seen signing autograph for fans whilst on duty shooting his video.
As part of his many activities, he went to a game centre to play video games with some children in Jamestown.
Photos of the rapper that suggested he was in Ghana surfaced on the internet about three days ago, although the exact day he arrived is not yet known. It sent netizens into a frenzy.
Kendrick Lamar was already among the most talked about people on social media during that time because of the anticipation towards the release of his album. 'Mr. Morale & The Big Steppers' was released the midnight of the day he was spotted in the country.


Source link