Economist talks about raise in salaries for Ghanaians to cope with high cost of living
Economist Dr Evans Nunoo says with the cost of living rising, government must find ways to cushion the citizenry.
According to him, the cost of living is on the rise, to the worry of Ghanaian households.
Prices of food, fuel and transportation and other basic consumer products are pushing average families on the edge of survival.
The current economic challenges are exacerbated by the ongoing war between Russia and Ukraine which has led to rise in global crude oil prices.
The high rate of inflation is a major worry.
Dr Evans Nunoo said until salaries are adjusted, people will have issues coping with the current economic hardship.
"Our standard of living has not been affected. This is because we are yet to implement the E-Levy to make sure the expenditures we are to do with that revenue could be done. The fact that it has stabilised for a week or two, does not mean there has been a drastic change in the way people are living.
"Until salaries are increased, there is no way standards of living can be improved. Now, people's purchasing power has reduced drastically through inflation and taxation policies," he said.
With the rising fuel prices, it has become relatively cheaper to use public transport for long-distance journeys.
Dr Nunoo believes this can help owners of private vehicles to save.
"I have advised that it doesn't make a lot of sense to drive all the way from Kumasi to Accra alone. For long-distance journeys why won't you park and use commercial vehicles?
"We have luxurious ones which are affordable. Talking about safety, there are some transport companies that record zero accident cases. It might even be safer than driving yourself.
"Going to a busy place like Adum, it is convenient to go by commercial transport. If you are going to Kejetia to go shopping, there is no need to drive there.
"The place is full of traffic and you know being in traffic consumes more fuel than running around," he said.


Source link
Banks register ¢2.9 billion in 4-months of 2022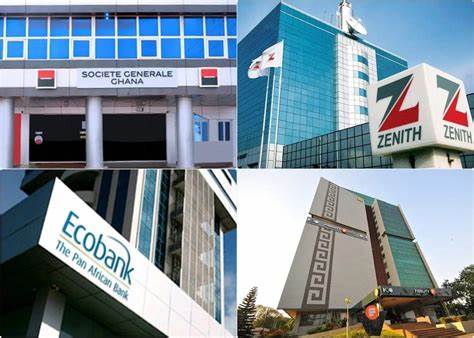 Banks in the country registered ¢52.9 billion in the first four months of 2022, signaling a healthy industry, the Bank of Ghana has revealed.
This represented a 26.3 % growth, compared with 39.6% growth for the same period of last year.
The banks' earnings were influenced by growth in net interest income and net fees and commissions. However, the growth margins went down, comparatively to last year.
Net interest income grew by 12.2% to ¢4.6 billion, compared to 18.4% growth a year ago. Net fees and commissions grew by 17.7% to ¢1.1 billion, compared with 26.5% growth last year, due to decline in trade finance-related activities in the economy.
Other income increased to ¢1.0 billion, representing 117.5% growth, relative to the contraction by 7.9% last year.
Banking sector assets remain strong
Also, developments in the banking sector also indicated strong performance, despite the reversal of the COVID-19 regulatory relief measures in March.
Total assets rose to ¢194.3 billion at the end of April 2022, about 24.8% annual growth, relative to 16.4% growth in the previous year.
The growth was underscored by increased deposits and borrowings.
Total deposits grew by 21.3% to ¢127.2 billion, while borrowings recorded a strong growth of 66.2% to ¢25.9 billion at the end of April 2022.
Financial Soundness Indicators robust
According to the Bank of Ghana, the key Financial Soundness Indicators also remained strong, with the Capital Adequacy Ratio at 21.3%, well above the regulatory minimum of 13.0%.
Importantly, Non-Performing Loan ratio eased to 14.3%, compared with 15.5% the previous year.
These developments resulted in a 22.1% jump in operating income to ¢6.7 billion, compared with 16.8% growth in the corresponding period of 2021.
Operating expenses recorded 23.0% growth compared to 1.7 % growth in the previous year.
Credit to private sector shows considerable improvement
The Bank of Ghana said credit to the private sector showed considerable improvement, almost back to pre-pandemic levels and broadly in line with the uptrend in economic activities.
In nominal terms, private sector credit recorded a significant annual growth of 26.5% in April 2022, compared with 6.9% in April 2021.
In real terms, however, private sector credit grew by 2.3%, due to sustained price pressures, relative to a contraction of 1.5% recorded for the same comparative period.
In terms of new advances, the data shows that credit growth continued to improve, reaching ¢16.4 billion, representing a 56.5 percent year-on-year growth.
Meanwhile, the latest credit conditions survey revealed that banks are however beginning to tighten credit stance on loans to enterprises and households. Despite the tightening of credit conditions, demand for credit by households and firms continue to remain strong.


Source link
Women in timber set agenda to drive afforestation for the survival of industry
The Association of Women in Timber-Ghana (WiTG) has called for gender equity in timber processing factories.
The Association laments women have lost opportunities in the timber value chain due to the under-representation of women in forest governance.
A study conducted by the Global Timber Forum (GTF) revealed the ratio of men to women in timber processing factories globally is about 73% to 27%.
The Association of Women in Timber-Ghana (WiTG) has been launched in Kumasi to help build and increase the participation of women in the sector.
President of the group, Ernestina Owusu Banahene, says the Association will join forces with research institutions to tackle issues of reforestation for future supply of raw materials.
"Considering the role of women in this male-dominated sector, I believe we deserve the needed recognition, it was prudent for women in the sector to come together to project their importance and contributions in the forest sector, hence the Women in Timber-Ghana (WiTG) Association. 
What the WiTG platform offers is a tailored solution to addressing industry challenges that are affecting women," she said.
 The Minister of Lands and Natural Resources, Samuel Jinapor, believes the Association will help women in the forest sector to showcase their abilities to improve activities in forestry.
He was represented by Edith Abruquah, the Acting Executive Director of the Forestry Commission.
"Participation of women in the sector is arguably often overlooked. 
I was elated when I received a briefing on this laudable initiative of establishing a Women's Group to serve as a platform to promote the contributions of women in the sector while offering opportunities for building their capacities to ensure that they manage their businesses viably.
I am convinced that this Association, in addition to other ongoing initiatives by the Ministry of Lands and Natural Resources will prove useful in addressing gender inequality for every Ghanaian woman in the forest sector to showcase their abilities and capacities in order that society at large will be beneficiary," Mrs. Abruquah read on behalf of the sector minister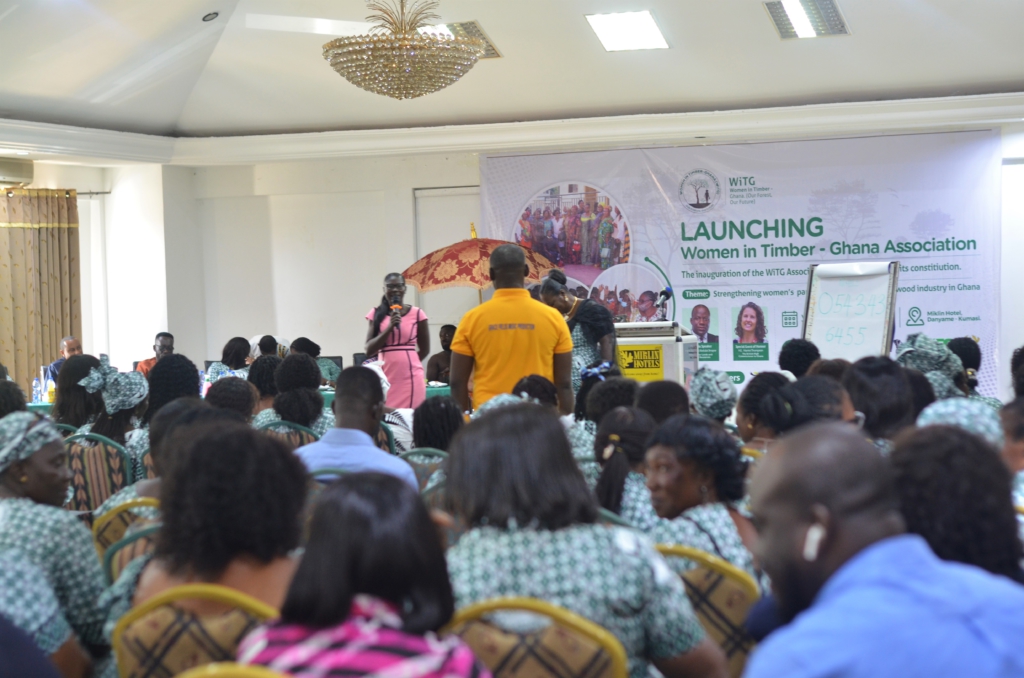 The launch of the Women in Timber-Ghana Association in Kumasi was on the theme: "Strengthening Women's Participation in Forestry and Wood Industry in Ghana".
The association currently has 150 registered members.


Source link
Major players in capital market across West Africa push for speedy integration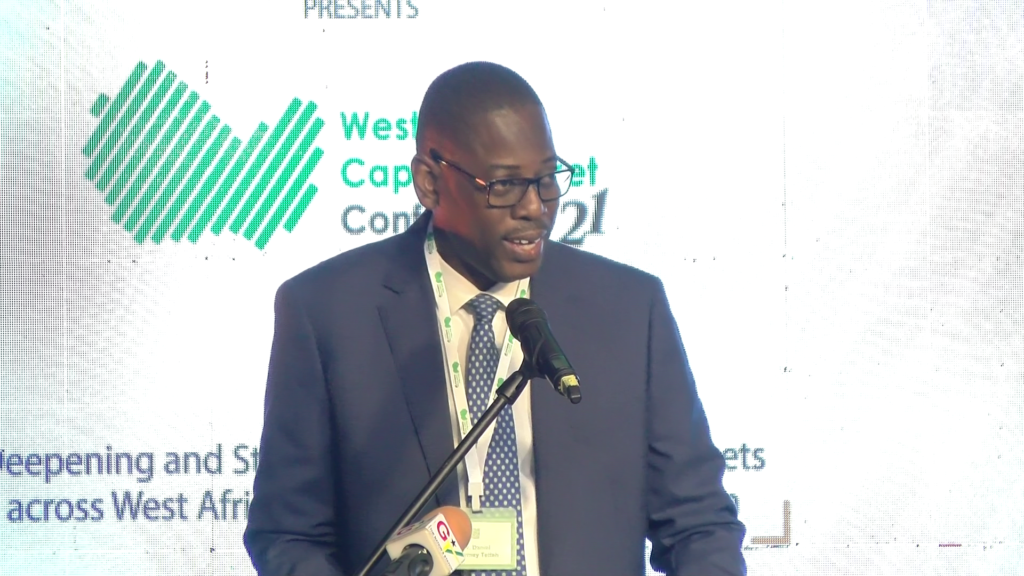 Rev. Daniel Ogbarmey Tetteh
Major players in the capital market across West Africa have intensified efforts to integrate their operations, to enhance cross border trading.
According to the stakeholders, the move to integrate, which began about five years ago was distorted due to uneven regulations among capital markets in the sub region.
Speaking on the first day of the two-day West Africa Capital Market Conference 2021, in Accra, the Director General of the Securities and Exchange Commission, Rev. Daniel Ogbarmey Tetteh stressed that countries with stronger capital markets have decided to start the integration and later allow others to join.
He stressed the need to move faster towards integration since it will enhance the capital market performance in the sub-region.
"Capital markets are key areas for development because they provide funds for long term capital investment. The interesting bit about having integration in the sub-region is that it will enable an issuer to have access to more fund in the region for capital expenditure".
He stated for example that an integration will provide an opportunity for Nigerians to invest in Ghana and vice versa.
The West Africa Securities Regulators Association (WASRA) is the regional association for Capital Market Regulators in West Africa with the mandate of facilitating corporation and consultation among Capital Markets in the West African region.
As a flagship programme of WASRA, the conference is a biennial event that seeks to present the West African region and indeed Africa as a whole the opportunity to address important issues related to the orderly growth and development of the regional and continental capital markets.
The conference brought together relevant stakeholders and experts including but not limited to regulatory agencies, market operators, inter-regional economic bodies, and stock exchange managers.
The Managing Director of the Ghana Stock Exchange (GSE) Ekow Afedzie emphasized the need for a quick integration of the capital market on the continent.
"The processes have delayed for a while and for some observers the integration can start gradually so that other countries can join later," he said.


Source link