I want beautiful lady like Hajia Bintu between 15 and 25 years to marry – Ghanaian farmer
Identified as Yakubu Ibrahim, the man warned that he is not wealthy, so any woman who might be interested in him must be working so that she will not entirely depend on him for survival.
However, Ibrahim said he would not mind accepting any woman who ticks all the boxes for him as stated in his post but has a child.
He also hinted that he is a lover of big breasts, so any woman who is well endowed, in addition to the other features, stands a better chance of getting him for marriage.
"My name is Yakubu Ibrahim. I stay at sefwi. A farmer. I am looking for a wife. She must be slim and beautiful with nice shape like Hajia Bintu. Fair in colour. I like breast. I don't mind if she has a child. She must be aged 15 to 25yrs. I don't have plenty money so she must be working. If you need marriage then come and let's marry," Ibrahim wrote on Tell It As It's on Thursday, April 14, 2022.
However, interestingly, his post has sparked mixed reactions, with many followers of the Facebook group mocking his look, saying he is ugly, while others say it is unfair to describe someone as ugly because he is also God's handiwork.
Some of the Facebook users said he should not have resorted to Facebook with his image to look for a life partner, and that he brought all the insults upon himself, which he must have seen coming.
Well, it will not be surprising to learn later that Ibrahim has found the love of his life through this same Facebook post that has gotten him into mockery because beauty, they say, lies in the eyes of the beholder. Some people may think he is unworthy of their attention, but there will surely be someone who will love him just the way he is.
Another challenge is that, he might be committing a crime if he engages in any sexual activity with a girl below 16 years or marries her before she attains age 18.


Source link
Afrochella Festival 2022 announced; dates, programme outline and more revealed
This year's outdoor urban festival has been themed "AfroFuturism" – a term created to reflect on the past, explore the future and create a progressive path for the present African diaspora.
Afrochella is a celebration of Africa's diverse culture and vibrant work showcased by the continent's many emerging creatives, artists, and entrepreneurs.
To bring "AfroFuturism" to life, Afrochella's music festival will be transformed to encompass several cultural concepts – all created to take a step into the future of art, music, fashion, culture and food. Each area will bring together a mosaic of local artists, musicians, culinary enthusiasts and creatives to design an interactive and unexpected universe for festival-goers to enjoy.
"As we embark on another year of celebrating African culture, Afrochella will bring "Afrofuturism" to life through our core elements of music, art, fashion and food. We will explore the endless possibilities of what "Afrofuturism" could look like in 2022 and beyond." – Abdul Karim Abdullah, CEO & Co-Founder of Afrochella.
"As one of the most celebrated cultural moments in Ghana, this year we have the exciting challenge of bringing 20,000 travelers to the country. We plan to not only achieve this goal but to make Ghana the premier destination for all travelers around the world." – Kenny Agyapong Jr., COO & Co-Founder of Afrochella.
The Afrochella Festival will comprise of 25 designers in fashion and the arts as well as 35 food vendors featuring cuisines from all over the continent including Ghana, Kenya, Nigeria, South Africa, Ethiopia, Senegal, and more.
The Afrochella Expo will kick off on December 18th and run through December 31st. The experience will feature the following flagship events and elements:
Rising Star Challenge: Artists across the African continent will have the opportunity to submit their musical profiles for a chance to perform at the 2022 Afrochella Festival. The 1st place winner of the Rising Star Challenge will win a grand prize of $2,500, a studio session with an acclaimed producer, and more.
● AFRO EXPO 2022: A two-week expo with a series of conversations in the world of culture, technology, health, sustainability, music, and art to connect the diaspora to opportunities on the ground.
● Fashion Night Out: Afrochella presents Fashion Night Out, an evening to celebrate the innovation and beauty of African Fashion and its multi-talented designers with art installations and live performances.
● Afrochella Music Museum: A museum-like experience that will take the audience on a journey through the past into the future with live performances, art installations, and digital and printed imagery.
● Afrochella Talks: A conversation series dedicated to discussing African business, music, food, and creativity.
● New Year's Eve Celebration x PVO: Afrochella partners with PVO to bring in the New Year with an unforgettable end-of-year celebration.
In response to COVID-19, Culture Management Group will continue to partner with the Ghanian government and public health officials to adhere to safety protocols and procedures to ensure our customers and partners have a healthy and enjoyable experience.


Source link
Francis Amuzu: Anderlecht star snubs Ghana for Belgium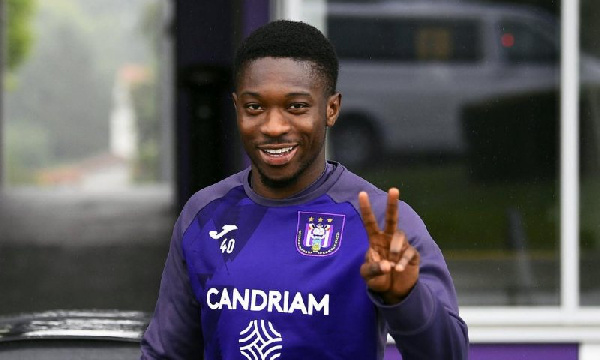 He has since established himself as a professional footballer, becoming a regular at Belgian club Anderlecht.
Amuzu has also represented Belgium at U19 and U21 levels and he insists has no plans of featuring for the Black Stars.
"They call my agent every day, but I keep it off. Look, I was born in Ghana and when I'm there, I feel at home there because of the African atmosphere," the forward told Het Nieuwsblad.
"My sporty heart lies with Belgium. With Belgium you can go very far at such a World Cup, with Ghana there is a real chance that you will be out quickly.
"I have a career plan and we'll see. I had hoped that I would already have more playing minutes at Anderlecht, but then I also have to show myself."
While Amuzu is not entertaining Ghana at the moment, reports suggest Tariq Lamptey is considering switching nationalities to play for the Black Stars.
The Brighton and Hove Albion defender is one of the foreign-born players on the radar of the Ghana Football Association (GFA), with the FA aiming to beef up the Black Stars squad for the Qatar 2022 World Cup.
The 21-year-old was handed a call-up to England's U21 side ahead of their Euro qualifiers against the Czech Republic, Albania, Kosovo and Slovenia in June.
However, Young Lions coach Lee Carsley confirmed during a press conference on Tuesday that the right-back has asked to be left out of the squad after being approached by Ghana.
"There's an issue over his dual nationality. He's had an approach. It's something he's considering at the minute," Carsley said, as quoted by the Sun.
"He's asked to be left out of the squad for a bit of head space. He's not switched, it's not cemented or anything like that.
"But he's had an approach (from Ghana), we have to respect that. We've made it clear how important we see him to us. I know the seniors have as well. It's not something that we've given up on. Tariq is fully aware of how important we see him."
Lamptey was born in London but has Ghanaian roots and is eligible to play for Ghana, having never been capped by England at senior level.


Source link
SEASON REVIEW: Top 5 successful transfers of the 2021/22 Ligue 1 season
All 20 teams brought in at least one new player in the summer and winter transfer windows and some of those have been more impactful than others.
This list ranks the players considering their impact, transfer fees and individual performance relative to where their respective teams finished on the log.
Here are the top five new signings based on their performance in the recently concluded French Ligue 1 2021/22 season.
ALSO READ

5. William Saliba

21-year old centre-back William Saliba joined Marseille on loan from Arsenal and instantly established himself as an undisputed starter in the team.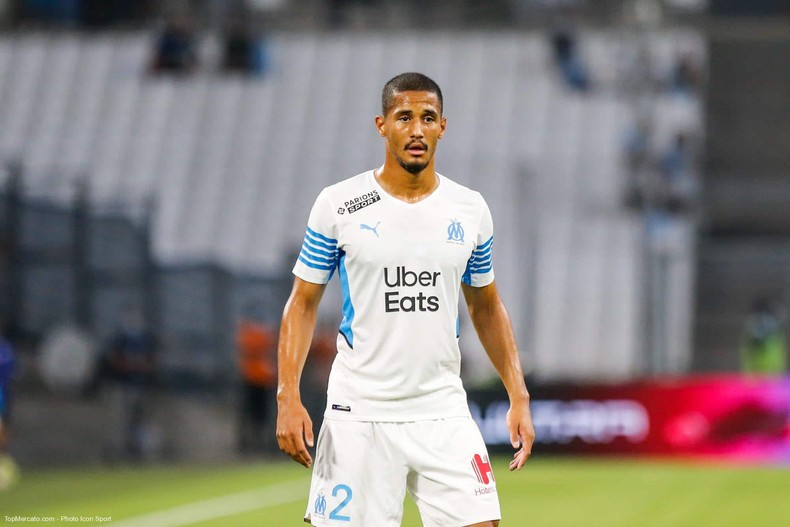 Saliba played 36 games in the league for Marseille and is generally considered one of the best defenders in the league.
4. Nuno Mendes

Of all the superstars that joined PSG this summer, no one would have expected 19-year old Nuno Mendes to shine the brightest but he arguably did.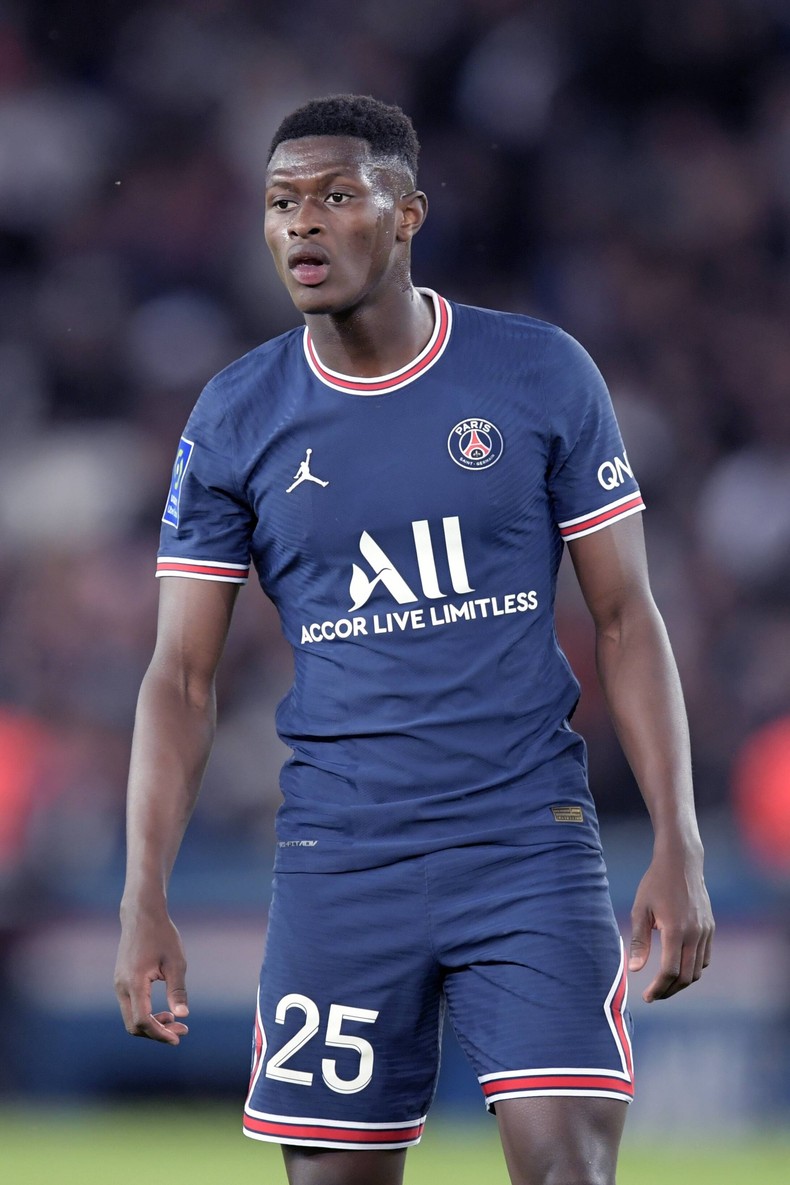 Mendes joined on loan from Sporting Lisbon and fought off competition to make the left-back spot his own with 27 solid appearances in his debut Ligue 1 season.
3. Gaetan Laborde

Stade Rennes paid €15 million to sign French striker Gaetan Laborde from Montpellier last summer and he has repaid the investment so far.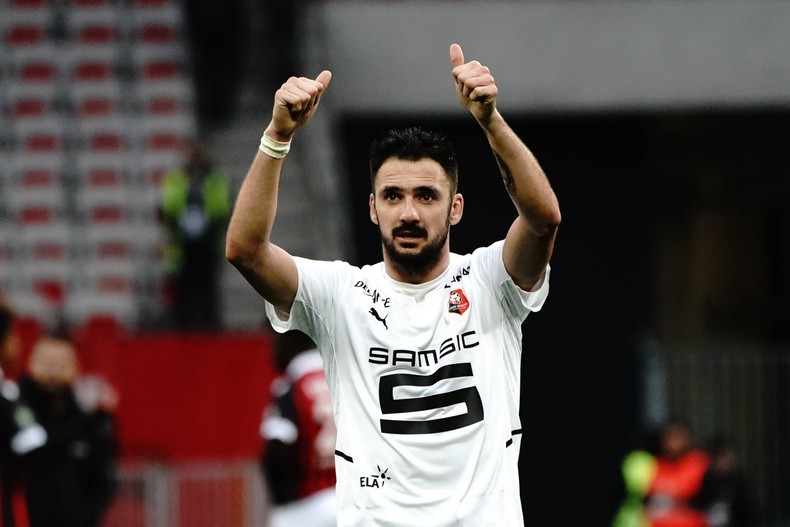 The 28-year old played all 38 league games this season and scored 15 goals and provided nine assists to make an instant impact at his new home.
2. Andy Delort

Another French striker signed from Montpellier, Andy Delort joined OGC Nice last summer and settled in almost immediately.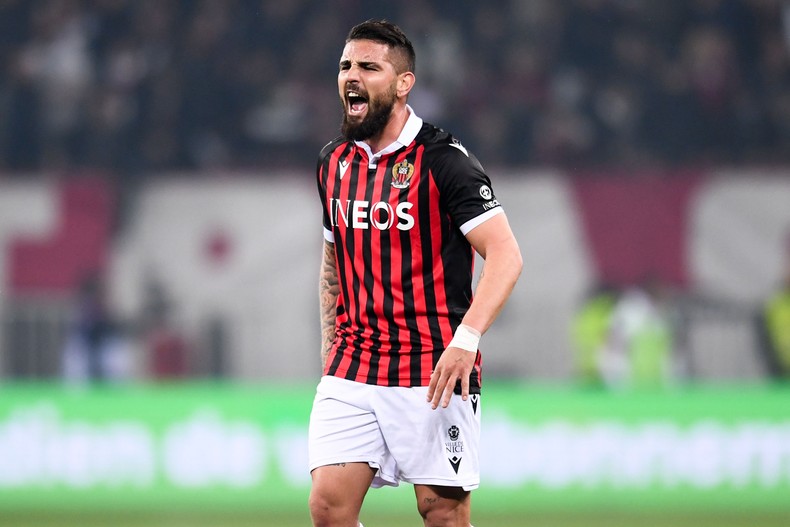 The 30-year old scored 18 goals in 35 league games for his new club in what was an impressive first season for Cristophe Galtier's men.
1. Achraf Hakimi

Another one of PSG's high-profile additions last summer, Achraf Hakimi was among the most expensive signings in the world when PSG shelled out €66.5 million to bring him from Inter.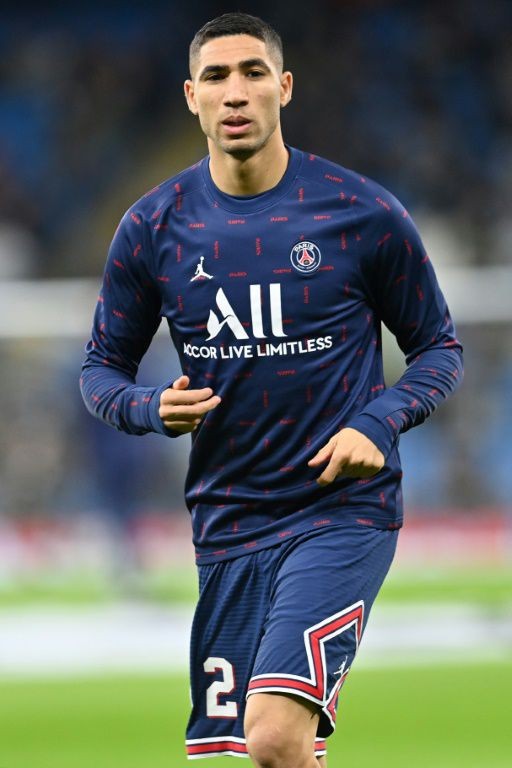 Hakimi took a while to adapt but established himself as one of the best full-backs in the world, registering four goals and six assists in 32 league games.


Source link