Science activists urge National Biosafety Authority to approve GMO cowpea
More than 100 science activists have in a letter to the National Biosafety Authority, urged it to approve Ghana's first genetically modified crop, GMO cowpea.
The letter dated April 18, 2022, signed by 118 scientists and science activists said, "GMO crops, including the cowpea, have been confirmed by thousands of scientific and research organisations in Ghana and worldwide to be as safe as their non-GMO counterparts."
"There is no documented evidence that GMOs have caused any harm to any individual who consumed them.
"In neighbouring Nigeria, farmers have started growing it in their fields. They testify to the crop's positive benefits and also to its safety for both humans and animals and its overall good taste," the document said.
The National Biosafety Authority (NBA) in a public notice published in the Ghana Gazette on February 18, 2022, confirmed it has received an application for environmental release of the GMO cowpea from the Savannah Agricultural Research Institute of the Council for Scientific and Industrial Research, which it is reviewing.
The Ghana Gazette notification quotes the application to the NBA as saying Ghanaian farmers and consumers will benefit from the GMO cowpea as a result of higher yields, lower costs of inputs, and greater on-farm safety because of reduced pesticide usage, and decreased pesticide residue on the beans.
The NBA urged the populace to submit public comments, so it factors them into the decision it makes on whether to approve it or otherwise.
"In response to your request for comment, we the 118 undersigned science allies write urgently, urging you to approve the GMO cowpea your office is currently reviewing," the activists said. They touted the GMO cowpea's inherent ability to resist attacks by the Maruca pests as a key trait that will help improve the environment and make the lives of farmers better.
Below are seven reasons the science activists said should motivate the authority to approve the GMO crop:
PBR cowpea will protect the health of farmers
Farmers growing conventional cowpea, or beans, spray their fields with pesticides between 8 and 12 times in the 12-week life cycle of the plant. Farmers and day labourers who apply these chemicals often suffer from pesticide exposure, which can result in them getting dizzy, falling sick, and seeking medical attention, among several other negative health impacts. By growing GMO PBR cowpea, farmers can reduce spray applications to just twice per season, thereby protecting their health.
PBR cowpea will protect the environment
By dramatically reducing the frequency that they must spray their cowpea fields with PBR cowpea cultivation, farmers will be using up to 80% fewer pesticides on cowpea crops than they currently do. This will help protect the environment, biodiversity, and beneficial living organisms in the environment.
PBR cowpea will offer farmers increased yield and increased income
Field trials have shown that because of its inherent capacity to resist pest attacks, the GMO cowpea offers a five-fold yield increase compared to non-GMO varieties. This means that farmers growing
PBR cowpea can reduce farming costs and earn more income, thus lifting themselves out of poverty.
PBR cowpea will improve nutrition
Higher yields will help ensure increased availability of the protein-rich crop, improving child nutrition and protein intake and reducing the impacts and frequency of malnutrition. This will go a long way in helping Ghana meet the Sustainable Development Goals (SDGs) 1 and 2 calling for no poverty and zero hunger.
Ghana has adequate laws and institutions to regulate GMOs
In 2011, Ghana passed the Biosafety Act, 2011 (Act 831) to regulate GMOs in the country. The law spells out the processes required before GMO crops get released into the environment. In 2013, the Ministry of Environment, Science, Technology, and Innovation set up the National Biosafety Authority to oversee processes relating to the production of GMOs in the country.
In 2019, parliament approved subsidiary legislation, the Biosafety (Management of Biotechnology) Regulations 2019, to better enhance the country's legal regime for GMO crops production. All these are indications that Ghana has adequate laws and the capacity to regulate GMOs for the benefit of Ghanaians.
PBR cowpea was produced by public sector scientists
The GMO PBR cowpea was produced by public sector scientists at the Savannah Agricultural Research Institute (SARI) of the Council for Scientific and Industrial Research (CSIR) — not by a large company or foreign corporation. These are the same scientists who have for years produced various non-GMO varieties for the benefit of farmers all over the country. Local development and production give Ghana full control over the crop.
GMO crops, including the PBR cowpea, have been confirmed by thousands of scientific and research organisations in Ghana and worldwide to be as safe as their non-GMO counterparts. There is no documented evidence that GMOs have caused any harm to any individual who consumed them. In neighbouring Nigeria, farmers have started growing GM PBR in their fields. They testify to the crop's positive benefits and also to its safety for both humans and animals and its overall good taste.


Source link
BoG should deal with cedi stability, others -Togbe Afede XIV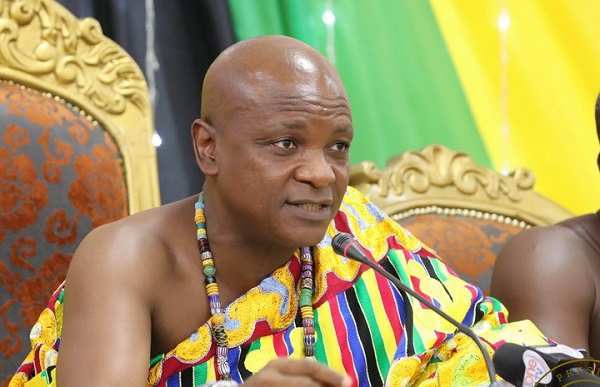 The Paramount Chief of Asogli Traditional Area, Togbe Afede XIV, has once again charged the Bank of Ghana to address the perennial volatility of the Ghana cedi and the high interest rates in the country.
According to him, the Central Bank is veering off its core mandate of ensuring price and exchange rate stability as their contribution towards the realisation of the macro-economic objectives of growth and job creation.
Receiving the board of the National Petroleum Authority in a courtesy call, he questioned the high profit trumpeted by the Bank of Ghana in 2020, which he believes is as a result of the high interest rates that are costs to other sectors of the economy. 
"The banking sector is making huge profits.  Absa reported a profit before tax of ¢1.1 billion, while Ecobank and GCB reported after-tax net incomes of close to ¢600 million last year. BOG itself made a profit of ¢1.57 billion ($270 million) in 2020, about four times the profit that Bank of England made."
"Bank of England presides over a $2.7 trillion economy. Ghana's economy is only about a $72 billion, about one-fortieth, yet our central bank made so much money. Sadly, from the high interest rates that are costs to other sectors have to bear. High interest rates have only succeeded in creating the most profitable banking sector in Africa, while wreaking havoc on other sectors and destroying the structure of our economy".
He further bemoaned the state of industries in Ghana, owing to the fact that most important sectors are owned by foreigners which he believes does not augur well for Ghana.
Togbe Afede XIV therefore called for a change in the structure of the economy, questioning the high inflation which has become a permanent feature of the economy.
'If you look at our economy, including the oil and gas sector, you will realize that the bulk of it, unfortunately, the most important sectors, are owned by foreigners. So, a huge chunk of our earnings accrues to foreigners.  Our mining, banking and telecoms sectors are dominated by foreigners. Thus, large movement of funds out of these sectors, for dividend payments, for example, wipe out our trade surpluses, and invariable, we suffer deficits, with adverse ramifications for the cedi."
"It means that the structure of our economy has to change. We learned and talked about this since the time we were studying economics in secondary school. Can you imagine?"
He called for a relook at the approach to tackle inflation as a country and called for a positive fiscal, trade and monetary policies.
"The Bank of Ghana has always tried to fight inflation with high interest rates, but it has not worked. The problem is they increase interest rates based on recorded inflation, among others, which is effectively past price changes, instead of expected inflation. Their approach inadvertently transmits past trends into the future, in a self-fulfilling prophecy."
 "We need, as a nation, to look critically at how we fight the battle against inflation", he intimated.


Source link
GPHA congratulates Director-General on his election as IAPH Vice President, African region
The Ghana Ports and Harbours Authority (GPHA) has sent a congratulatory message to its Director General, Michael Achagwe Luguje on his election as the Vice-President (Africa Region) of the International Association of Ports and Harbours (IAPH).
IAPH is the global alliance of Ports and Harbours, with membership of over 160 Ports and 120 port-related businesses from 87 countries.
GPHA is member of the IAPH, and it is significant that its Director General now holds the position of Vice-President for Africa Region.
Polling 13 votes out of 14, Mr. Luguje, in line with Article 21 of IAPH Constitution, assumes the responsibility until next annual general meeting at the IAPH World Ports Conference in 2023.
From the humble beginnings in Pong-Tamale L.A. Primary School, Tamale and Navrongo Secondary Schools, through the University of Ghana, the World Maritime University and others, Mr. Luguje, has risen through the ranks from the office of the Special Assistant to the then Director General of GPHA to become the West and Central African Regional Coordinator of the International Maritime Organization (IMO), United Nation's specialised regulatory agency for global shipping and maritime transport.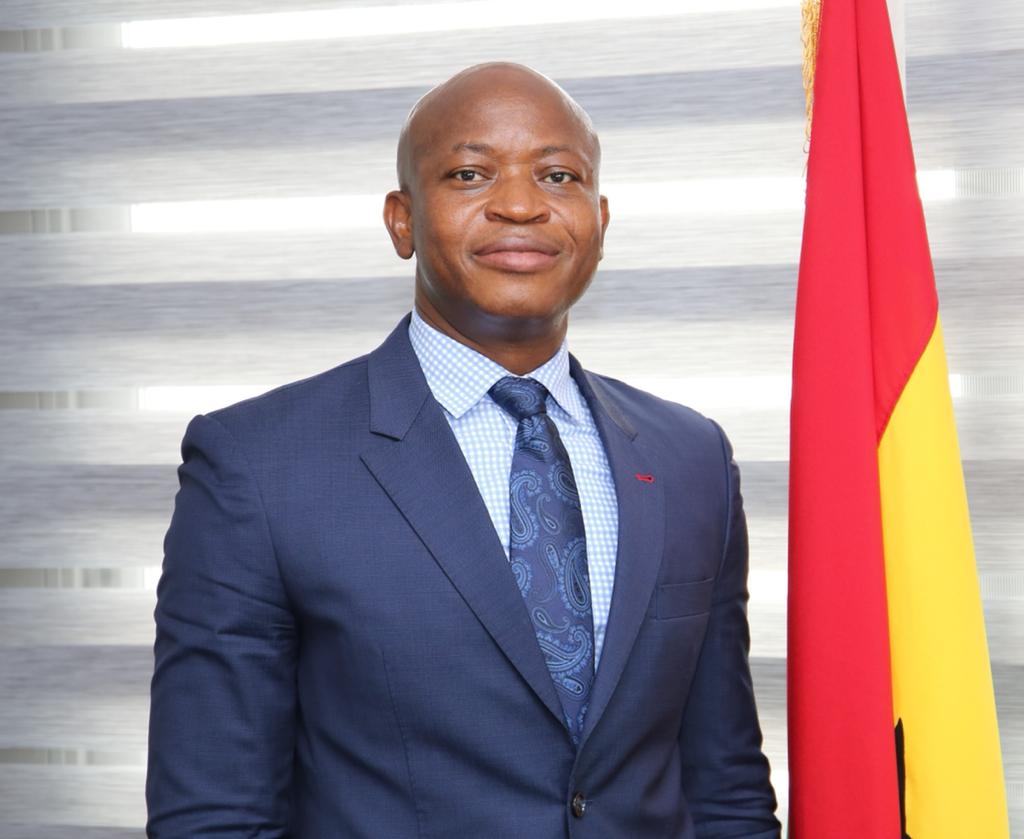 He also served as one of the longest Secretary-Generals of the Ports Management Association of West and Central Africa (PMAWCA).
In 2017, Mr. Luguje mobilized member ports from the Africa region towards the successful election of Ms. Hadiza Bala-Usman, Managing Director of Nigerian Ports Authority, to the office of Vice-President, Africa Region of the IAPH.
Further to the congratulatory note from the Board, Management and Staff of GPHA, the Chiefs, Elders and Good People of the Kasena-Nankana Traditional Areas, and the Savelugu-Nanton District have expressed pride and joy for this noble son of theirs.


Source link
MSMEs are key to economic growth in the CommonWealth – CWEIC CEO
The Chief Executive of the CommonWealth Enterprise and Investment Council (CWEIC), Rosie Glazebrook, has noted that Micro, Small and Medium-sized Enterprises (MSMEs) are key to the development of many economies in the Commonwealth.
This, in her view, underscored the CWEIC strategy to work with partners in key CommonWealth markets to foster MSME growth.
Ms. Glazebrook made these comments when she paid a courtesy call at one of the CWEIC's key partners in Ghana, UMB (Universal Merchant Bank).
This formed part of Madam Glazier official tour of Ghana, this week. The bank structured the visit to enable Madam Glazebrook get a first-hand view of Ghanaian MSMEs, by hosting the CWEIC delegation at its "Centre for Businesses" within the Madina market enclave.
Chief Executive of UMB, Nana Dwemoh Benneh, in his remarks noted "a number of significant economic reports argue that MSMEs account for over 70% of all economic activity in Ghana. As a Bank, we have been focused on Ghanaian MSMEs and their growth since 1972, and thus we share this passion for MSMEs with the CWEIC."
"Indeed, we are proud to have been selected by the CWEIC to partner the University of Coventry programme to build capacity for African SME's and look forward to rolling out the programme this year, especially to MSMEs with female leadership", he added.
Ms. Glazebrook in her remarks said, "UMB is Ghana's oldest Merchant Bank, and I dare say the CommonWealth is one of Ghana's oldest international relationships. Central to our work at the CWEIC is the COMMONWEALTH ADVANTAGE- the fact that overall its 21% cheaper to do business across the CommonWealth. We are thus very passionate about bring this advantage to bear on businesses and I am excited that one of our key partners is doing this in lock-step with us here in Ghana."
Ms Glazebrook and her party were escorted around the market by Nana Dwemoh Benneh and other officials of the bank. This was followed by a presentation by the Head of Strategy on UMB's MSME programme and the intergation with CWEIC, Roland Akafia.
UMB is a leading indigenous bank reputed for bringing a uniquely Ghanaian perspective to banking, since 1972. Headquartered in Accra and licensed by the Bank of Ghana, the bank operates out of 35 branches across Ghana.
The CWEIC is a commercial, not-for-profit membership organisation with an official mandate from the Commonwealth Heads of Government to facilitate trade and investment throughout the 54 Commonwealth member nations. The role of CWEIC is to use the convening power and trusted network of the Commonwealth, which is led by Her Majesty The Queen, to drive trade and investment.


Source link