54% of women-led businesses unaware of AfCFTA – Survey
Secretary General of the AfCFTA Secretariat, Wamkele Mene [Source: AfCFTA Secretariat Official on Twitter]
A new report by Finance and Management Company, AYA Institute, has identified that majority of women traders and women-led businesses are unaware of the African Continental Free Trade Area (AfCFTA) – a year after its commencement.
AfCFTAThe report, titled, "Assessing The Potential of Women-led MSMEs in Ghana to Take Advantage of AfCFTA," also pointed out that traders and women-led firms complained of not having sufficient time to prepare for the start of the AfCFTA.
It also showed that about 72% of traders and 54% of companies are unaware of the AfCFTA.
According to the report, even though majority of firms agree that the AfCFTA is a good initiative, they observed that accessing its benefits is a major challenge.
"The challenges include insufficient and inaccessible funds, taxes, macroeconomic instability, transportation, COVID-19 and difficulty in understanding AfCFTA protocols among others", the report stressed.
Providing more explanation, a researcher with the Institute, Eunice Panyin Offei said, "there is the need for immediate sensitisation for women-led businesses to know about the opportunities it presents".
"The other major thing we found was lack of financial assistance. Government should provide financial assistance or make it favourable to enable women access loans to fund their businesses to expand and grow," she added.
Marketing Manager of the Ghana National Chamber of Commerce and Industry, Grace Dzeble advised women in MSMEs to consider collaborations to enable them access funds.
"When you pool resources together, it is always better than one person operating a business. The challenge in our part of the world is that, people want to own 100% of a 100-cedi-business than to own one percent of a million-dollar business. It is very important that the women partner, so they can be able to benefit from synergies among themselves," she said.
Outlining some measures to remedy the situation, Sector Chair for Agribusiness under the Association of Ghana Industries (AGI), Fatima Mohammed, said her outfit is implementing steps to support women-led agribusinesses under AfCFTA.
"At the AGI, we have a wing for women in business including women in agribusiness. We have a lot of interventions, workshops and conversations to better equip them as my outfit is more of a policy implementer. However, we link them to agencies like the GIZ where they get financial support or training in whatever area they need," she highlighted. 
The research was supported by the German Cooperation, Ghana National Chamber of Commerce and Industry as well as the AGI.


Source link
Government must complement monetary policy with sound fiscal measures – Economist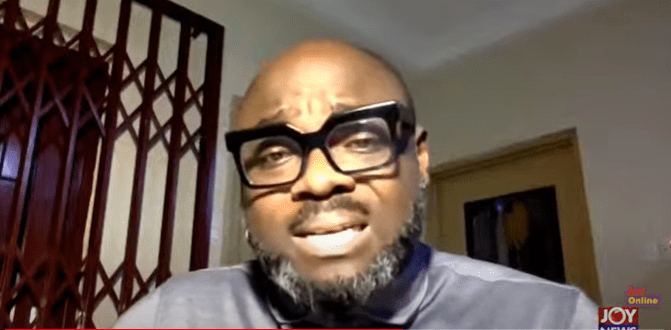 Finance Minister, Ken Ofori-Atta, has been urged to embark on comprehensive fiscal measures to complement monetary measures by the Bank of Ghana to restore economic stability and confidence.
Some financial observers have cautioned that investors will continue to shun government Treasury bills until the Finance Minister embarks on tight fiscal policy to bring down inflation, which hit 23.6 percent in April.
Speaking to Joy Business, Economist, Professor Lord Mensah, warned that investor confidence will continue to decline until inflation is stabilized.
"Government has been struggling to meet its target because the investor community has started shying away from short term investments, "Professor Mensah said adding that the uncertainties in the money market has made investors skeptical.
He stated for example that, investors are rationale business owners who always respond to activities in the market.
According to him, uncertainties create unpredictable future – a situation investors watch out for before committing their funds.
"Usually when uncertainties are so high in the system, most of the investors move their funds from the long term to the medium term. If the uncertainties continue to get deeper, they move their funds to the short term. If the investor is not comfortable at the short term then it means the economy is not doing well," he explained.
He maintained that one of the major ways for judging confidence in an economy is to examine where and how investors are willing to invest their funds.
"With high inflation investors know that the value of their investment will be eroded. For me, the most important thing to do now is to work and bring inflation down".


Source link
Economy growing strongly, data suggests robust pick-up – Governor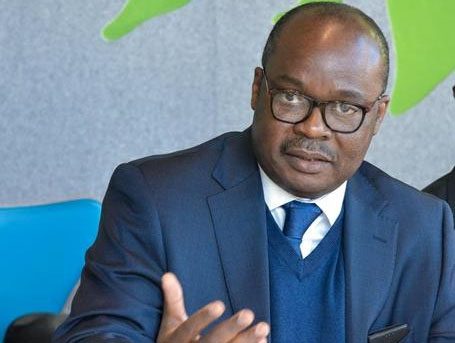 The Ghanaian economy is growing strongly despite the threat of rising inflation and the recent sharp volatility of the cedi, Governor of the Bank of Ghana, Dr. Ernest Addison has pointed out.
According to him, data secured by his outfit so far indicates that the economy continues to rebound, irrespective of the challenges.
Speaking to Bloomberg ahead of the Monetary Policy Committee (MPC) meeting, which began yesterday, 18th May, 2022, Dr. Addison said he real sector of the economy has been resilient despite the impact of COVID-19 pandemic.
"The Ghanaian situation in a sense also reflects what happened in 2020 where the government took a very expansionary stance on policy. Therefore there were many interventions that was put into place in order to protect lives and livelihoods."
"The impact of that was real sector being more resilient than we see in other places. As I said, we are beginning to see a pick-up in growth in 2021", Dr. Addison emphasised."
Indeed, sectors such as Information, Communications and Technology; Tourism and Hospitality; Manufacturing have bounced back, registering strong growth rates.
"Some of the data that has come in 2022 does not suggest that we are slowing down", the Governor noted.
"I believe, if we were to choose between growth and inflation, the policy priority should be managing the pace at which prices are increasing", he added.
Economy expanded by 5.4% in 2021 – GSS
Ghana's economy expanded by 5.4% in 2021, far higher than the 0.4% recorded in the year 2020, a period that COVID-19 pandemic had severely hit the global economy.  
Without oil, the economy recorded a Gross Domestic Product (GDP) growth rate of 6.9%
According to provisional estimate by the Ghana Statistical Service, only 10 countries in Africa recorded growth rates higher than that of Ghana. They included Cote d' lvoire and Uganda.
The strong growth rate was driven by the Services sector, particularly the Information, Communication and Technology (33.1%) and the Agriculture sector, such as Fishing (13.4%).
The Services sector recorded the highest GDP growth rate of 9.4% in 2021.


Source link
Techno Genesis Ghana graduates the first batch of trainees under BiG entrepreneurship project
The first batch of young individuals who signed onto the Believe in Ghana (BiG) project in Kumasi have graduated to venture into the creative arts and manufacturing industries.
The Believe in Ghana (BiG) project trains young aspiring entrepreneurs to take charge in the creative arts and manufacturing sectors.
Trainees are engaged in bakery and pastries, soap and bleach making, batik and tie and dye as well as beads making.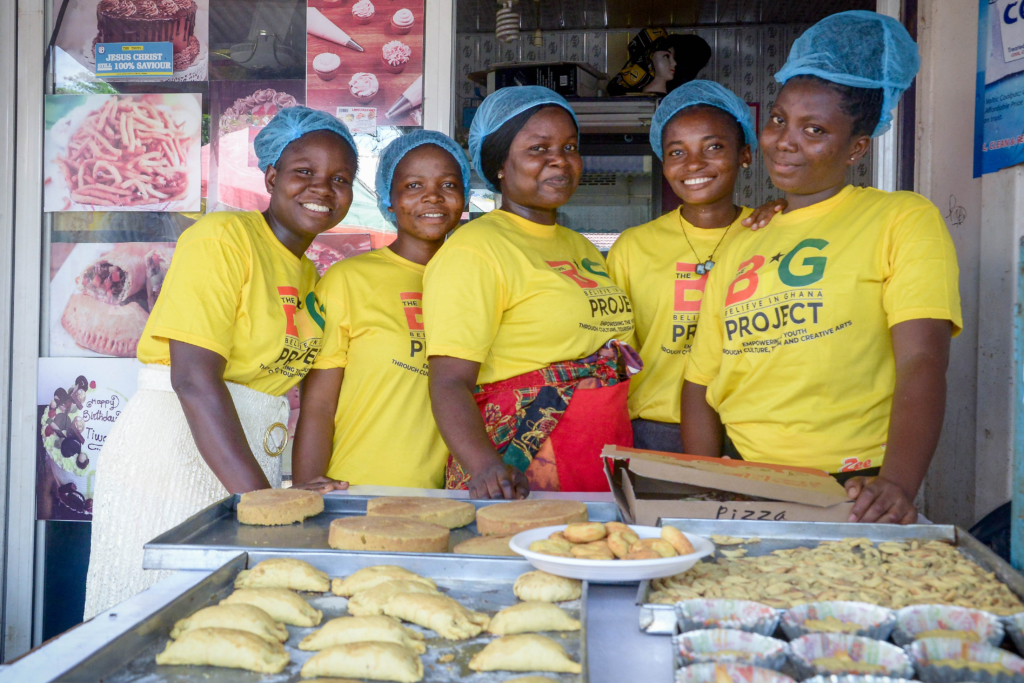 Project originator, Tony Donkor, says the employment rate of the youth in Ghana needs to be addressed through such innovations.
"The project intends to raise a generation of knowledgeable youth who can take up the manufacturing space in order to secure a brighter future for the Ghanaian youth.
"The project intends to equip illiterate, semi-literate and literate persons with the skills set to secure a better future in the absence of a salaried job" he said.
The BiG project has seen partnership with the Centre for National Culture in Kumasi who created the avenue for individuals to be trained through localized methods.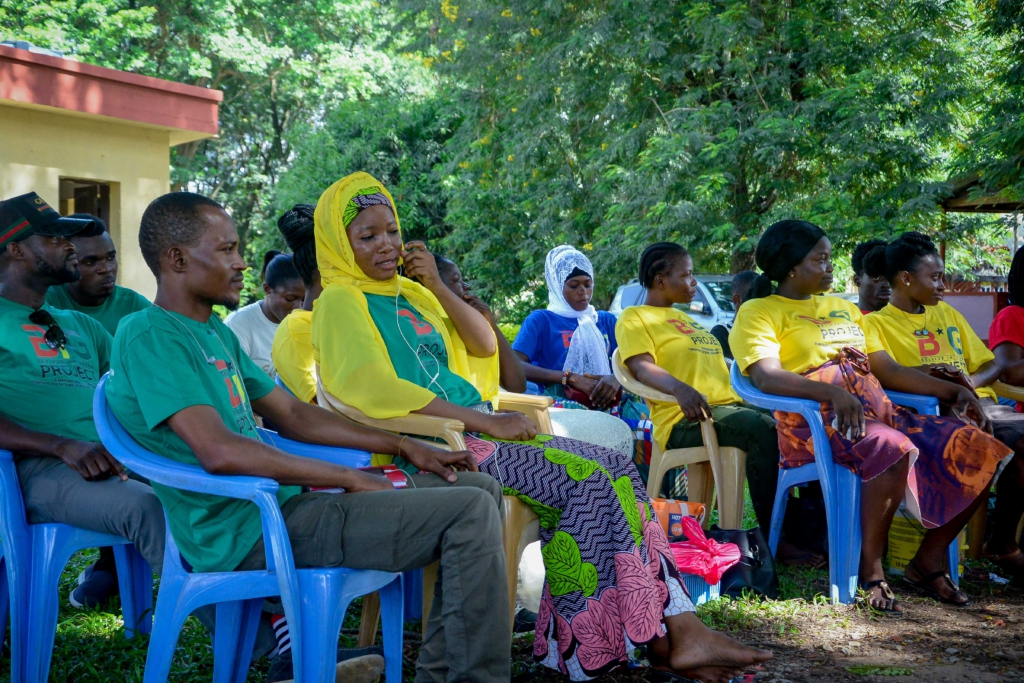 Deputy Director for Performing Arts at the Centre, Mustapha Issa, says locally-manufactured items need the necessary patronage to promote local industrialization and national culture.
According to him, "people often portray cultural products as fetish and they do not want to patronize it, but if we can reorient the definition of culture to ourselves, people can then appreciate it."
He added that, "accepting the cultural values our products stand will bring great benefit from."
Mr. Issa also advised that the country takes its cultural values seriously in order to preserve the rich heritage as a people.
He indicated that, "our music, movies and arts should represent our heritage, rather than degrading it."
The first cohort of 15 trainees under the project shared their experiences on the impact.
"I work in a travel agency and we usually host events where attires are worn. I signed up to the project so I can learn how to make apparels to get the contract for myself and make some money as well," said Doreen.
Another participant, Sumaila said "I am a musician and I wanted to add a clothing line to it, so I enrolled to learn how to make batik Tie and Dye. I can use the technique to create my own brand in addition to the music I do".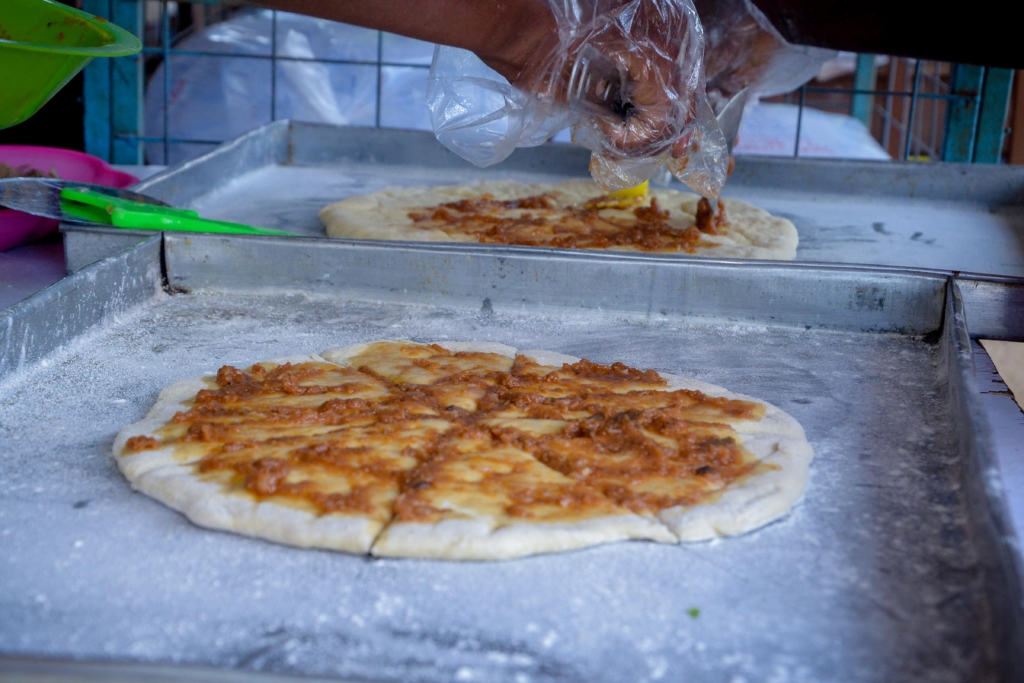 The BiG project intends to train over 10,000 persons in the Ashanti Region and further extend to other regions of the country.
The Believe in Ghana Project is under the operation of Techno Genesis, in partnership with The Multimedia Group, Kumasi and the Centre for National Culture, Kumasi.


Source link