Duprie unveils title of his upcoming EP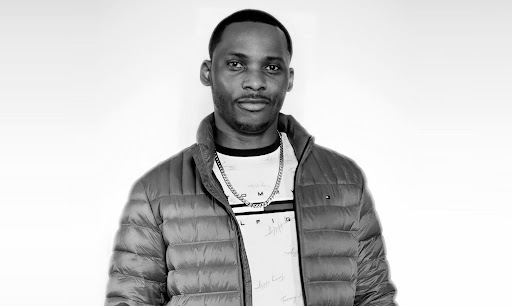 No artist wants to release something that is not quality. They don't want to do it just for the sake. They would rather do a few pieces that will always have a lasting impact, than many short-lived pieces. So, if you have been waiting for Duprie's next move, read on!
Duprie's Background In a Nutshell

Duprie is a Cameroonian songwriter and singer, currently based in the US. His professional name is Duprie, but his official name is Damen Priestley Dume. He grew up in Cameroon where he was born. While in high school, he discovered his talent in music. He became passionate about it and started participating in talent competitions.
Here, he performed Michael Jackson's and R. Kelly's songs. While in College, Duprie established Damrex records with his friend, Rex. They aimed to improve the representation of African music on a global level.
Though Duprie started working in the music industry as a songwriter, he has grown to be a great performer. In May 2021, he released his debut single titled "Pull Up." The next month, he released his second single dubbed "Playboy" in collaboration with Ghanaian artist Ahkan.
While his fans were still enjoying listening to these two singles, he surprised them with an even better single, "Le Ndem". Le Ndem's success has earned him a larger audience. He now has a larger following, more subscribers, and listeners. With many plans underway, he hopes to make each of his songs better than the previous. But what's next from Duprie?
The Upcoming EP

Most of Duprie's fans have been looking forward to his EP that was initially scheduled for December 2021. It was suddenly postponed until further notice. The good news, however, is that Duprie embarked on his EP plans. His EP will now be released in December this year, as confirmed by the artist in a recent interview.
What will be The Title of this EP?

Amid a lot of expectations from this rising Afro-pop music star, you could be wondering what the title of his EP will be. You may already have heard a few rumors or clever guesses about it. From an interview with Duprie, however, he confirmed that his upcoming EP will be titled, "D-Day."
Why D-Day?

You have seen how far Duprie has come in his music journey. It is not easy to rise from a songwriter to such a promising performer as Duprie has done. He has worked hard, made an impact, and hopes to continue doing so. He aims to inspire future artists while helping them realize their dreams.
He also hopes to always use his music to effectively tell stories, a goal whose achievement will be determined by the way people relate to his music. So far, his music has continued to gain traction, and you can anticipate much more from this artist. His journey has been fulfilling. He has however had to be dedicated and committed.
He has had to sacrifice a lot, and his efforts have not been in vain. The title D-Day is therefore an affirmation that Duprie's time to shine has come. This title in essence translates to "Duprie's-Day".
What to Expect

Are you now wondering what to expect in this EP? Well, here is a sneak peek to whet your appetite:
The EP, which is scheduled for December 2022 will contain 6 songs. Three of these songs will involve featured collaborations. Why? Because Duprie is on a mission to take African music to the next level, globally. He believes that collaborating with other artists is key in such a mission. He likes to remain versatile in his music and would love to collaborate with different artists. Every artist's uniqueness, he believes, will yield different results. You will get a better understanding of this from his EP's featured collaborations.
Are you a fan of Afropop music? Does Afro RnB make you want to sing all day? Or do you find pleasure in listening to the Afroswing genre? Well, Duprie's EP will be nothing short of all these categories. It will be musically diverse to cater to each of his fans. You will love it.
Duprie has global insights and goals. He is not limited to Cameroon. That is why he is committed to propelling his music over and beyond Cameroon. His upcoming EP is aimed at breaking boundaries, not just within Africa, but globally.
But in the Meantime

December may seem far, right? Why does the EP happen in December? What are Duprie's plans in the meantime? Well, remember Le Ndem? Duprie's third single that has caught everyone's attention? Great!
Before December's EP, Duprie will be releasing an official video for Le Ndem. In addition, he is set to release three more singles. All these releases will lead to the buildup of the EP release in December. You can rest assured that Duprie has great plans, and he is not here to play!
Final Thoughts

The future for Duprie's artistry looks bright. He is on an amazing journey that he is so committed to. His upcoming EP will just be a taste of the great things this artist has in store for his audience.
He has come from far, and he has achieved a lot recently. His December EP will be a good reflection of his wonderful journey and an affirmation that it is indeed time for him to soar to greater heights.


Source link
Lydia Forson, Nana Aba, KSM and more speak against Achimota Forest declassification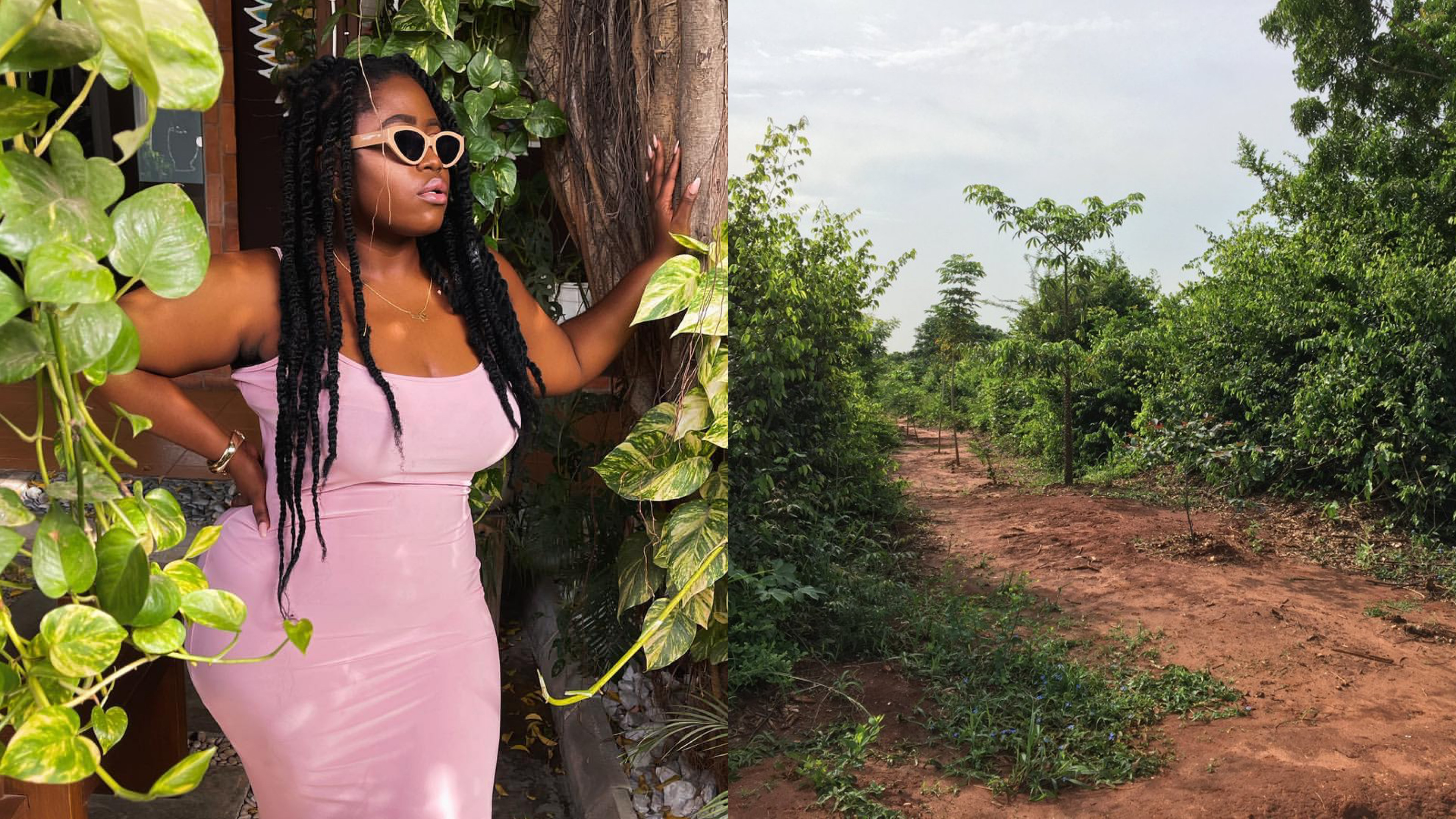 On May 17, the Executive Instrument that was gazetted on behalf of President Akufo-Addo on April 19, 2022, has been leaked online, hence, attracting public uproar as many criticized the government for the action taken.
Commenting on the development, Lydia Forson is questioning the intention behind the declassification as it sparks rumours and concerns that the lands will be sold and cleared for private use.
"I remember how the then Forestry commissioner had a wonderful plan to turn this place into an international ecotourism facility. Perhaps this is why it was met with so much resistance because I'm not understanding. Wait didn't they even sign something to that effect?" the actress quizzed.
Earlier today, the leaked document from the Ministry of Lands and Natural Resource, making reference to an Executive Instrument, stated that the Achimota Forest Reserve is to no longer be regarded as a forest reserve.
"An Executive Instrument (E.I.) 144 gazetted on behalf of President Akufo-Addo by the Lands Minister Samuel Abdulai Jinapor indicates that effective May 1, 2022, the land on which the Forest is located shall cease to be a forest reserve.
"The President's action was in accordance with Section 19 of the Forest Act, 1927 (CAP. 157) which gives him the authority to declare that particular land is no longer required as a forest reserve," portions of the purported E.I. read.
However, Minister for Lands and Natural Resources, Samuel Abu Jinapor has said the "Achimota Forest has not and will not be sold," as the report trends on social media. See the tweets below for what others have been saying.
https://twitter.com/konkrumah/status/1526638174654676992/photo/2




Source link
Two other drivers arrested with Barker-Vormawor pleaded guilty to reckless driving – Police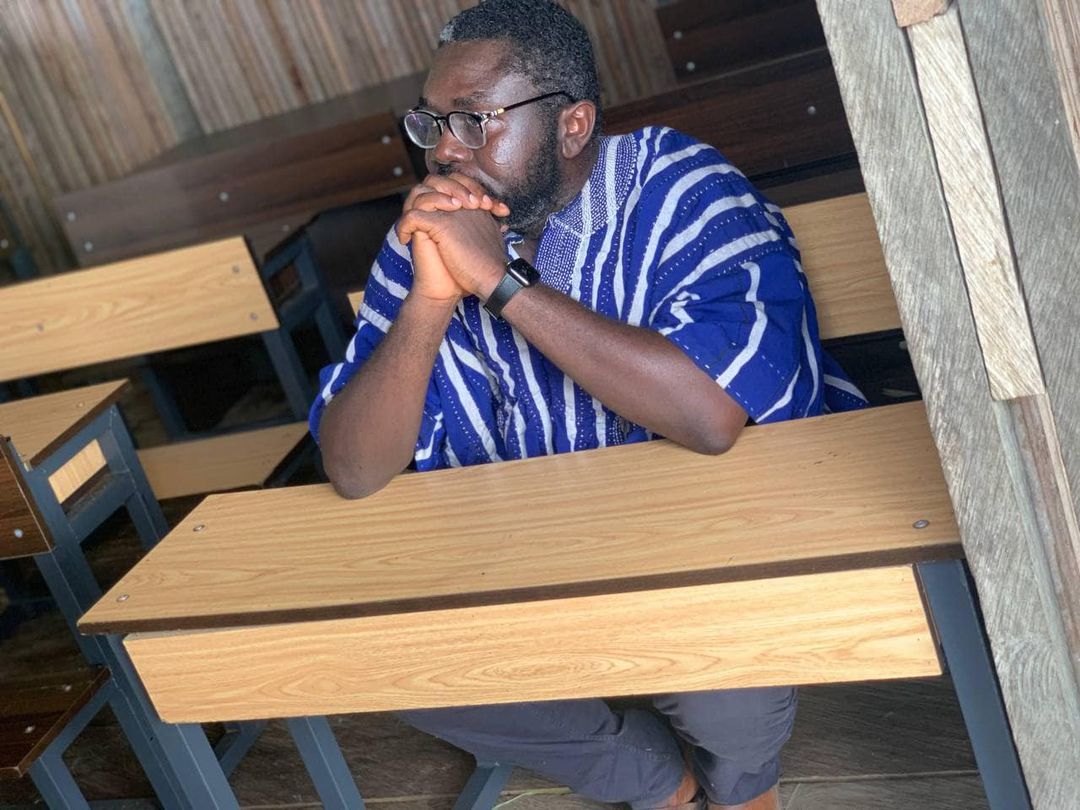 Oliver Barker-Vormawor who was driving a Toyota Duat vehicle pleaded not guilty and was granted bail in the sum of GHc30,000 with two sureties.
The road exercise by the police is part of a campaign to rid the roads of indiscipline and reckless driving.
Other high profile personalities who have been arrested as part of the exercise included Rev. Lawrence Tetteh, former Works and Housing Minister, Samuel Atta-Akyea and former Energy Minister, Emmanuel Kofi Buah.
The police say the exercise is being done without recourse to personalities or status.
Meanwhile, Barker-Vormawor has also said he has been arrested three times this year alone for his activism works.
He added that following those arrests, he has equally been sued three times – twice by the Ghana Police Service and once by the Electoral Commissioner.


Source link
PREMIER LEAGUE: How Arsenal can still qualify for the Champions League
As it stands, the Gunners sit fifth on the log two points behind their North London rivals Tottenham with just one game to go.
To make matters worse, Tottenham will play against already relegated Norwich while Arsenal host Everton on the final day.
Admittedly it looks bleak that Arsenal will finish in the top four this season but fear not Le Goon, all hope is not lost, your darling Gunners can still qualify for next season's UEFA Champions League under these conditions.
ALSO READ

Arsenal win and Tottenham lose

The first and most likely scenario which will enable Arsenal to finish fourth at the end of the season is for the Gunners to win their home game and then hope for Tottenham to lose their away game simultaneously… easy right?
Everton are currently two points above the relegation places and although they still have one game to play before visiting the Emirates, that game may determine their fate this season.
Tottenham on the other hand are visiting Carrow Road to take on Norwich who are already relegated as the worst team in the league this season.
But then again…it is Tottenham, their ability to choke and cave in under pressure is second to none so there is still a tinny tiny sliver of hope for Arsenal come Sunday the 22nd of May when the Premier League season wraps up for good.
Tottenham draws and Arsenal wins… by 16 goals

In whatever scenario, Arsenal has to win for this to work out in their favour but a draw between Tottenham and Norwich would require an unusual goal margin for the Gunners to finish fourth.
If Tottenham manages to choke their way to a draw against Norwich, Arsenal would need to beat Everton by at least 16 clear goals to creep into fourth.
That is because Tottenham currently have a better goal difference, with +24 compared to Arsenal's +9, a wide difference of 15 goals.
In the event of a draw, Tottenham's goal difference would stay the same which means Arsenal's would have to improve significantly with just one game left.
Arteta's men would have to win by an American Football scoreline against Everton, unfortunately that is the wrong type of football.


Source link