Productivity on rice farms in Atiwa improving – Farmers
Some rice farmers in the Atiwa District of the Eastern Region say productivity on their farms has improved following their decision to plant improved seeds.
Through the "Public-Private Partnership for Competitive and Inclusive Rice Value Chain Development" project, AGRA has supported the farmers with improved seeds, village-based advisors (VBA) have been trained to support them, and linkages have been created between farmers, input dealers, and markets.
Godfred Mensah Amenyo, a farmer said, "the inputs are helping us increase productivity. I got 65 bags of rice from my 4-acre field this year. That same size of farm previously gave me only 20 bags."
"It is very encouraging. Through the project, poverty has gone down," Reindorf Nakuja, a VBA said when some project officials visited the district.
Generally, productivity on rice farms has increased from between 1.8 and 2.5 metric tonnes per hectare to between 3 and 5 metric tonnes per hectare in some project communities.
Atiwa East District Director of Agriculture Samuel Ofosu said, "We've been able to increase our production to even 5 tonnes per hectare as of the last production season. We've also developed the Atiwa Rice brand. So marketing is not a challenge because we have been able to bag some of our rice."
Through the Ghana Rice Project, more than 3,000 metric tonnes of certified and improved AGRA rice seeds produced by the Crop Research Institute in Kumasi have been multiplied and distributed to farmers.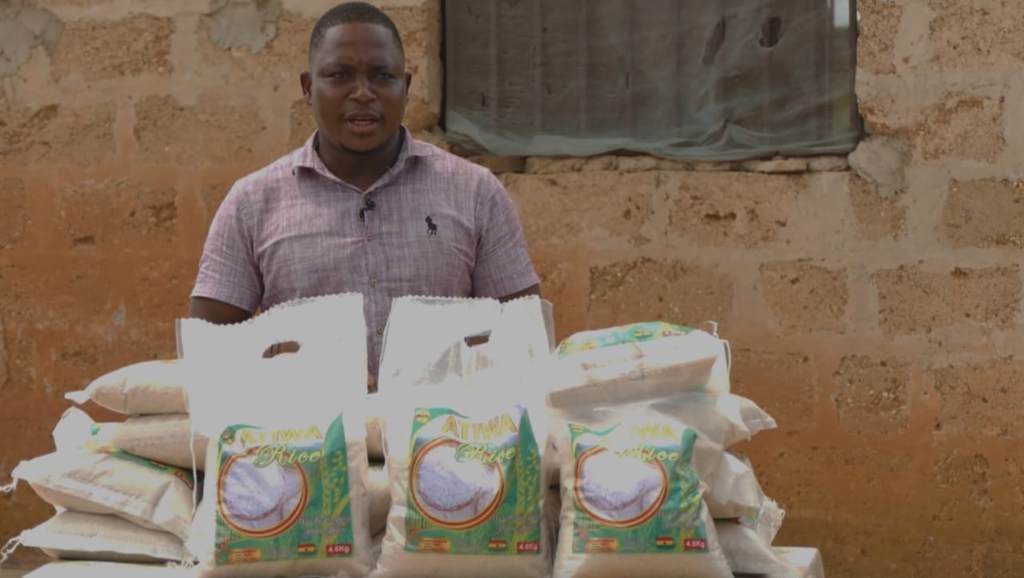 Also, more than 200 agro-dealers and about 256 village-based advisors have been trained to support farmers.
The capacity of more than 46 rice millers has been built. Hundred thousands of dollars have been invested in farm infrastructure including, in the Botanga Rice Irrigation Scheme for the benefit of farmers.
Challenges with Ghana's rice sector
Rice remains one of Ghana's major staples. On average, every Ghanaian consumes about 63kg of rice annually. According to the Oxford Business Group, in 2017 alone, 1.3 million tonnes of rice were consumed in Ghana. The only problem is that out of that, only 720,000 tonnes representing 55% were produced in the country.
The rest were imported from Thailand, Vietnam, India, and other nations. The Group estimates that in 2015 alone, Ghana spent US$1.2 billion in foreign exchange importing rice. On average, Ghana spends over US$600 million annually on rice imports.
Minister for Food and Agriculture, Dr. Owusu Afriyie Akoto said "It's really scary that we have lands in Central, Ashanti, not to talk of the Savannah zones which can feed almost half of West Africa, and we are spending almost half of our major cocoa export proceeds (US$1 billion) on importing rice. It's a disaster."
In 2018, Alliance for a Green Revolution in Africa (AGRA) rolled out the project in partnership with Hopeline Institute, John A. Kufuor Foundation, Sparkx Farms, Volta City Farms, and the Ministry of Food and Agriculture.
The 2 million Euros project seeks to enhance the capacity of over 128,000 smallholder rice farmers across the country to ensure the efficiency and profitability of operations.
It also seeks to strengthen and expand small-holder farmers' access to input and output markets for increased production and income.
The project also aims to encourage increased consumption of Ghana rice.


Source link
Average lending rate rises to 21.6% in April 2022 – BoG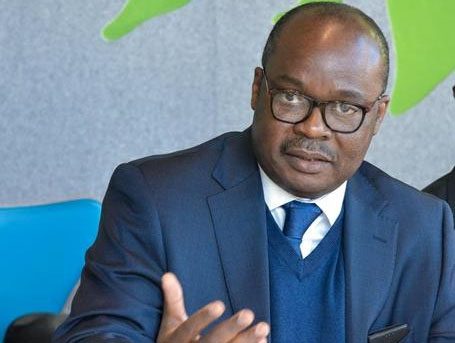 Average lending rate of commercial banks rose to 21.6% in April 2022, from 20.57% in March 2022, the Bank of Ghana has disclosed.
This is equivalent to 1.8% interest on loans per month.
However, the average lending rate varies among the banks and the respective sectors.
For instance, some banks will offer loans as low as 17% per annum, whilst others will charge rates as high as 29%. Overall, it will depend on the risk profile of the customers.
Again, some perceive lending to the agriculture and construction sectors as riskier, and therefore credit to these sectors are expensive.
According to the BoG Summary of Economic and Financial Data, cost of loans have been rising but marginally due to increasing inflation rate and other factors.
It rose from 20.16% in January 2022 to 20.52% in February 2022.
But average lending rate fluctuated in the first quarter of the year, and then fell consecutively till December 2021.
In January 2021, average lending rate stood at 20.97%, but shot up marginally to 21.02% in February 2021, and then fell to 20.96% in March 2021. After that it consistently dropped to 20.04% in December 2021 and later rose in January 2022.
But with the expected increase in the policy rate once again from its current 17%, lending rate is expected to go up further.
The Bank of Ghana will however hope the monetary policy measures to be announced on Monday May 23, 2022, will help bring down the rising inflation rate and consequently help reduce cost of borrowing going forward.


Source link
Ghana's public debt hits ¢391bn as of quarter 1, 2022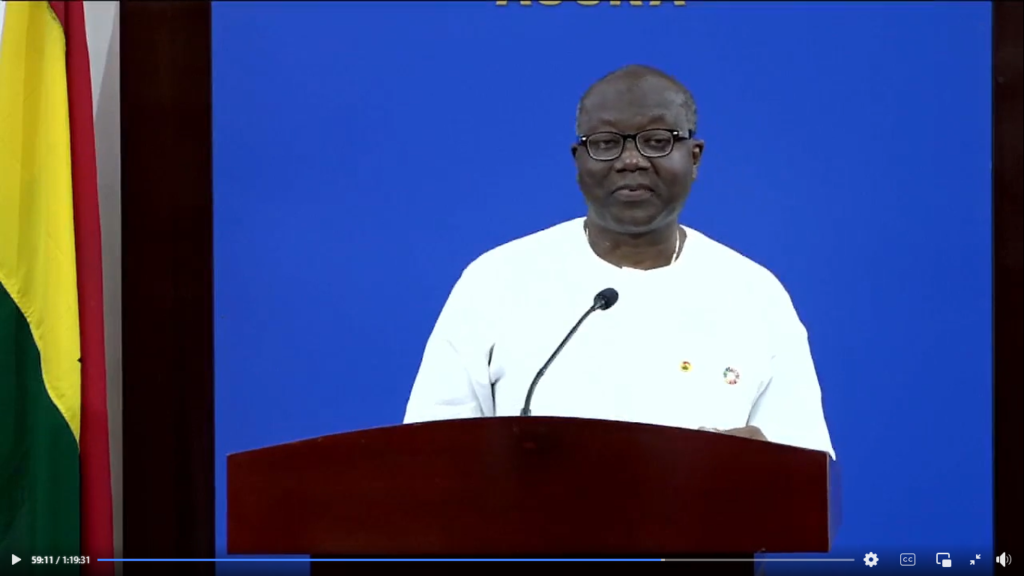 Ghana's public debt stock remarkably shot up by ¢40.1 billion to ¢391.9 billion as of the end of March, 2022, the Summary of Economic and Financial Data by the Bank of Ghana has revealed.
The increase in the debt is due to largely exchange rate fluctuation and to some extent borrowings from the domestic market. In the first quarter of 2022, the cedi assumed a free fall to the dollar, but its depreciation was halted in April 2022, following monetary measures by the Bank of Ghana.
However, in relation to the Gross Domestic Product of the country, the debt was estimated at 78%. This is slightly lower than the 80% recorded in December 2021.
According to the figures, the debt inched up by ¢20.5 billion in January 2022 and subsequently ¢19.7 billion in February 2022.
In terms of the domestic debt, it went up by ¢8 billion in the first quarter of 2022 to ¢189.9 billion in March 2021. This is equivalent to 37.8% of GDP.
Also, the external component of the total public debt shot up to $28.4 billion (¢201.9 billion) in March 2022, from $28.1 billion in December 2021. From the figures, clearly one can deduce that there were no borrowings from the external front in the first quarter of this year.
The debt-to-GDP ratio of the external debt is however approximately 40.2% of GDP.
The cedi component shot up by ¢31.9 billion in the first three months of 2022, primarily due to the decline in the value of the cedi to dollar during the period.
On the other hand, the financial sector resolution bond went down to ¢14.6 billion in March 2022, from ¢14.9 billion recorded in December 2021. This is equivalent to 2.9% of GDP.


Source link
Ghana has highest interest rates among top 11 African countries – Report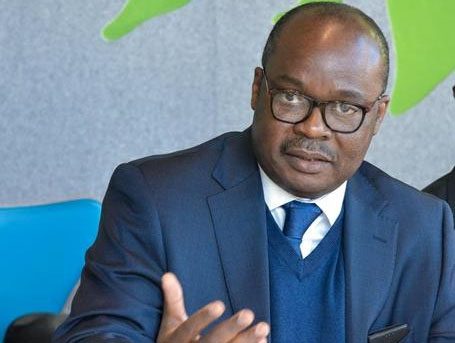 New data shows that Ghana presently has the highest interest rates among top 11 African countries.
According to Databank Weekly Fixed Income Update, the country's 18.23% and 19.26% rates for the 91-day and 182-day Treasury bills respectively are the highest on the continent.
The Treasury bill rates in the country are however lower than the inflation rate of 23.6%.
Indeed, the relentless pace of inflation has stretched real returns on short term securities further down into the negative territory. So if you have bought Treasury bills in recent times, the return on your investments is negative.
This situation will compel the Bank of Ghana to increase its Monetary Policy Rate which currently stands at 17% further, to help mop up excess liquidity in circulation, and consequently halt the rising inflation rate.
"Real returns on fixed-income securities are depressed with the high inflation profile, continually undermining the Treasury's financing operations. We note that short-term interest rates are misaligned, resulting in negative real yields, which could prompt the Monetary Policy Committee (MPC) to act in the week ahead", Databank Research.
"However, Ghana cedi liquidity levels are already tight on the interbank market, and a further tightening of the MPR could stifle economic growth. So, while we maintain an additional 200 basis points (2%) hike in the policy rate in 2022, we expect the MPC to exercise restraint in May 2022, deferring a potential 100 basis points (1%) hike in MPR to July 2022.
The rising interest rates are expected to increase the cost of borrowing and production cost per unit of most businesses.
At the same time, government will borrow at a higher cost on the financial markets.
Meanwhile, Egypt follows Ghana closely with a 91-day Treasury bill rate of 13.67%.
Its currency – the Egyptian Pound – has been recording rapid depreciation to the dollar.
Nigeria has the lowest interest rate of 1.74% among the top 11 African countries.
Countries with lowest interest rates
| | | | |
| --- | --- | --- | --- |
| COUNTRIES | 91-Day T-bills | 182-Day T-bills | RANKINGS |
| Nigeria | 1.74% | 3% | 1st |
| Tanzania | 2.60% | 2.78% | 2nd |
| South Africa | 4.28% | 5.50% | 3rd |
| Namibia | 5.34% | 4.84% | 4th |
| Rwanda | 6.10% | 6.40% | 5th |
| Uganda | 6.77% | 8.16% | 6th |
| Kenya | 7.68% | 8.72% | 7th |
| Zambia | 9.30% | 9.90% | 8th |
| Malawi | 9.74% | 13.00% | 9th |
| Egypt | 13.67% | 13.68% | 10th |
| Ghana | 18.23% | 19.26% | 11th |


Source link