3 things Tyson Fury's uncharacteristic calmness tells us ahead of Dilian Whyte clash
Fury, 33, who was last seen defeating former champion Deontay Wilder last October, comes into this bout as the overwhelming favourite. Challenger Whyte is one of the division's biggest stars, but has been knocked out twice already in his career (Fury is unbeaten, by contrast) and is a significant physical disadvantage height and reach-wise against the Gypsy King.
In spite of this, the usually braggadocious Fury has been a more considered presence in the build-up to this fight. Quite why this is is difficult to know for sure but, in many ways, this fight is anything but typical.
Here are three things Fury's subdued demeanour tells us going into the heavyweight clash this weekend.
This is an unusual situation for Fury

This may come as a surprise to the casual fan, but Fury has never actually faced a mandatory title defence in his career.
Boxing's various sanctioning bodies have rank standings for fighters, ostensibly on the basis of performance and the payment of sanctioning fees, against whom the champion at any given time is expected to defend his title periodically upon order.
Fury, however, has never stuck around long enough to fulfil this mandate.
After his famous win over former unified champion Wladimir Klitschko in 2015, the Manchester-born fighter was stripped of the IBF title when he indicated his desire to rematch the Ukrainian rather than face mandatory Vyacheslav Glazkov next.
Fury then infamously went off the boil, opting out of a rematch due to injury before retiring and going on a multi-year alcohol and drug binge. Following his return in 2018, and eventual reclaiming of the WBC heavyweight strap after two fights with Wilder, Fury went on to fight the American for a third time in 2021.
This fight with Whyte, coming after the Brixton boxer's two-year push for recognition of his mandatory status, will be Fury's first mandated title defence.
Familiarity breeds respect

These two know each other extremely well, having sparred together as far back as 2010. At the time, Fury, who was the more experienced of the two, was already fighting for the Irish heavyweight title, while Whyte had only a handful of fights to his name as a professional.
True or otherwise, it appears to have created a dynamic akin to grudging respect on both sides of the table, with the normally brash Fury keeping a lid on his antics and Whyte looking amiable. Not even the characteristic eagerness of Fury's father John to insert himself into the situation could ignite any ill-feeling, as both fighters moved quickly to quell any fireworks between their respective entourages.
Uncooperative Whyte sparking uncertainty

Fury is usually the master of mind games, but in the lead-up to this weekend's clash, even he has been kept guessing by Whyte's peculiar approach.
In refusing to do more than is strictly necessary in terms of promoting the fight, the WBC mandatory challenger is protesting the manner in which the bout has been billed. Whyte has frowned at what he believes to be a Fury-centric promotion, and believes his contribution to the flight's marquee value is underappreciated.
There is also clearly some dissatisfaction surrounding his payment, with Whyte believing Fury's promoter Frank Warren is underpaying him relative to his standing in the sport and division.
Whyte has in the past headlined and sold out stadiums in the United Kingdom (UK), whereas Fury has not, and so in that sense perhaps he has a point when he insinuates that a reported capacity crowd at Wembley owes something to his name on the card.
Manifesting this grievance by refusing to show up to the introductory press conference for the fight, and also opting against the scheduled open workout session, has kept the Fury camp guessing somewhat as to Whyte's mindset and intentions. It has also perhaps played a part in the WBC champion's conciliatory demeanour whenever the challenger has seen fit to put in an appearance.


Source link
Shatta Wale: King of African dancehall returns to Ghana in grand style (WATCH)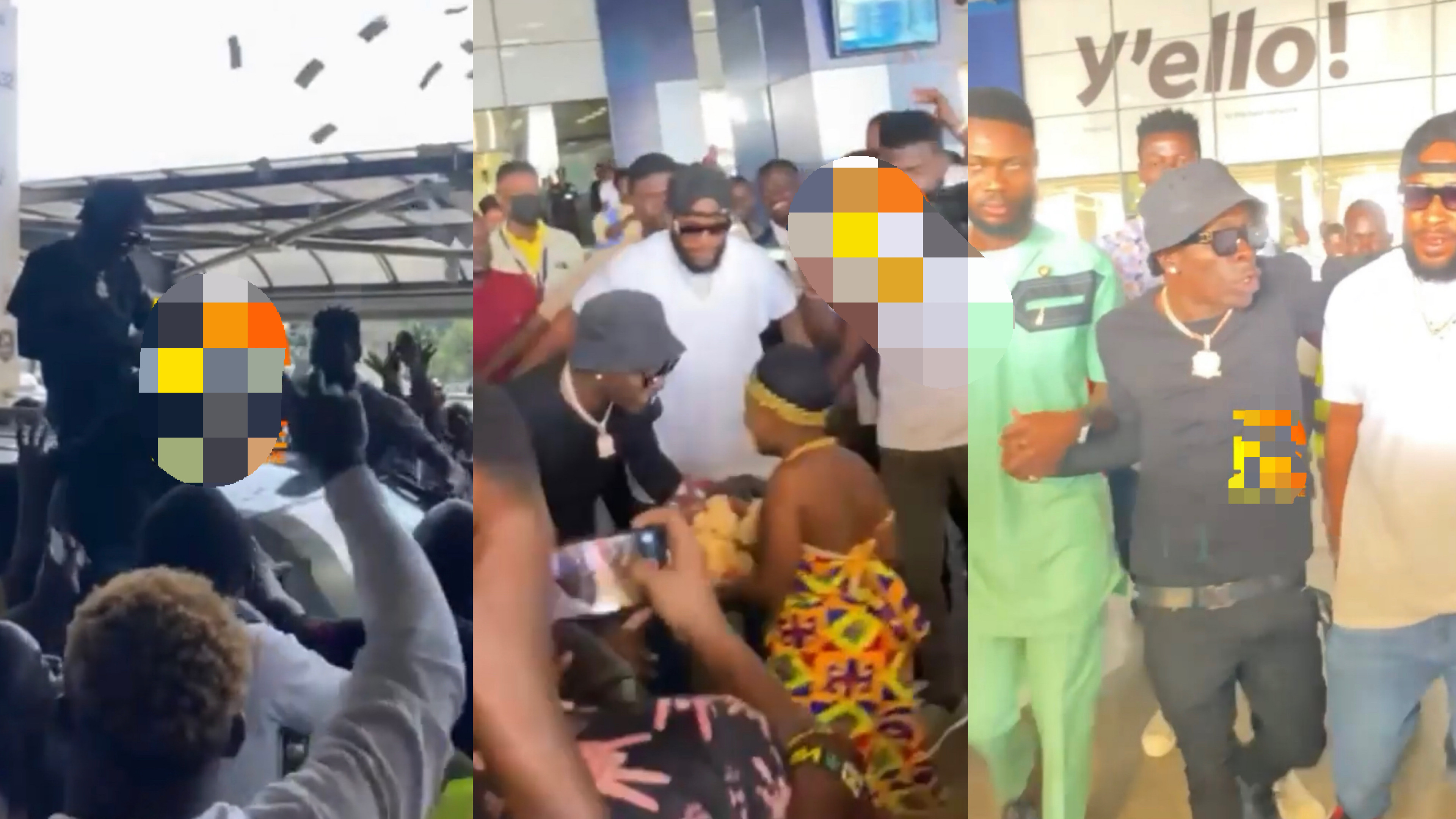 Upon arrival at the Airport, the award-winning singer reminded his fans of what they have been missing as he decided to cause mayhem by spraying money into the crowd.
Whilst in America, Shatta Wale also performed on the same stage with American rapper, Ja Rule, at the world-famous Prudential Center.
The event they performed at was put together to celebrate the victory of the mayor of Newark, New Jersey, at the U.S.A.'s primary election. Ras Baraka, was re-elected to serve his third term as the mayor of the city.
But before Shatta and Ja Rule performed on stage, they met and exchanged pleasantries. From a video that surfaced on social media, it appeared Shatta had introduced himself to the rapper and they were both happy to see each other.
They hugged and had a chit chat. However, it's not clear the exact place the two met before their performance.


Source link
Feli Nuna Appears In Towel only for Interview, Ghanaians react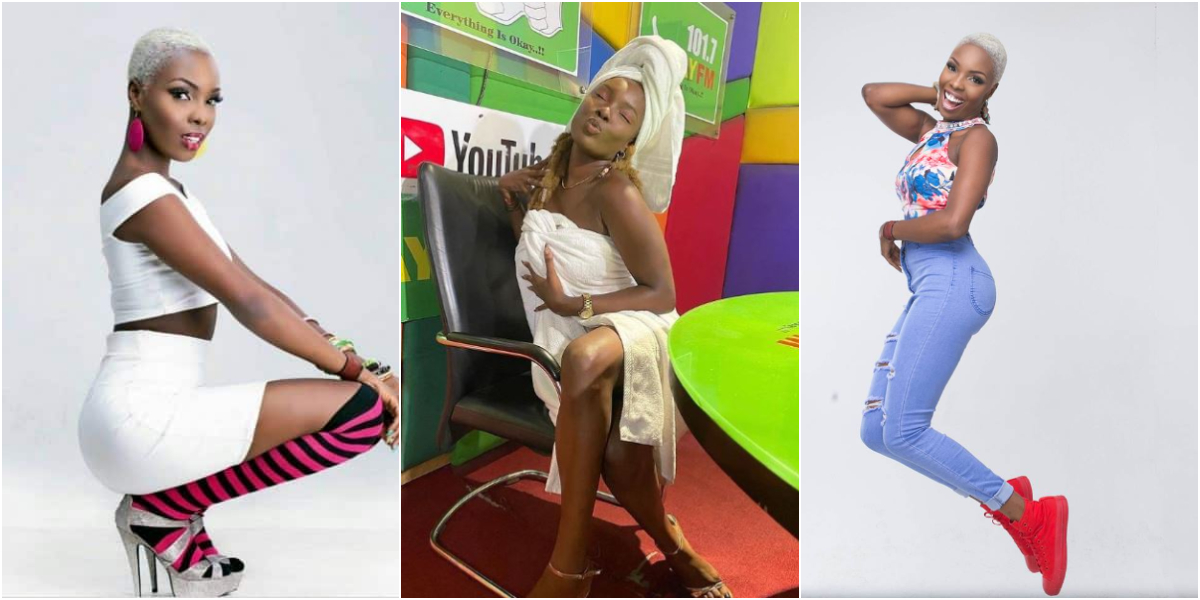 The Off Da Ground signee artist made this spectacle during her media tour to promote her new single, 'Towel' which was released on May 11, 2022.
Nuna was seen on the set of Hitz Fm for a radio interview and later went to GHOne Television for an interview with Bliss and Jackie wrapped in a white towel as well as her hair.
She complimented her intriguing look rocking heels to spice up her look and adorned herself with some accessories to amp her new look over a subtle makeup.
The host, who was in shock, asked Feli Nuna about the inspiration behind her outfit on live TV. Feli Nuna explained that her look was to reveal the towel season as her newly released track is titled "Towel".
When also questioned about her feeling secure and comfortable in the, she vehemently said 'Yes' and seemed more than ok wearing the towel as though she was wrapped up in a jumpsuit.
Here are the reactions from Twitter under the post of blogger Ghkwaku:
"Instead of u to sing good song ,u decide to do this foolish thing just to trend well I blame the host of the program."
"How beautiful will this world be if people just saw people for who they are, or what they want to be. Just because you won't wear a towel in public doesn't mean the person doing it is "crazy" smh. It is her body, she can wear whatever she wants. "
"Future role model out here living senseless. The bar is so low ppl don't even try to hop".




Source link
La Liga MVP award set to reward fans with opportunity to win trip to Spain
La Liga Director Marcos Pelegrin asked fans to vote for their favourite players as a tribute to the league's growth on the continent. The MVP award is open only to players currently playing for an African national team, and fans can vote until May 22.
The African MVP award was introduced in January, and Moroccan goalkeeper Yassine Bounou was crowned the Mid-Season African MVP award. Bounou has remained impressive and could easily retain his title, but several other players are in the running to challenge him for the honour.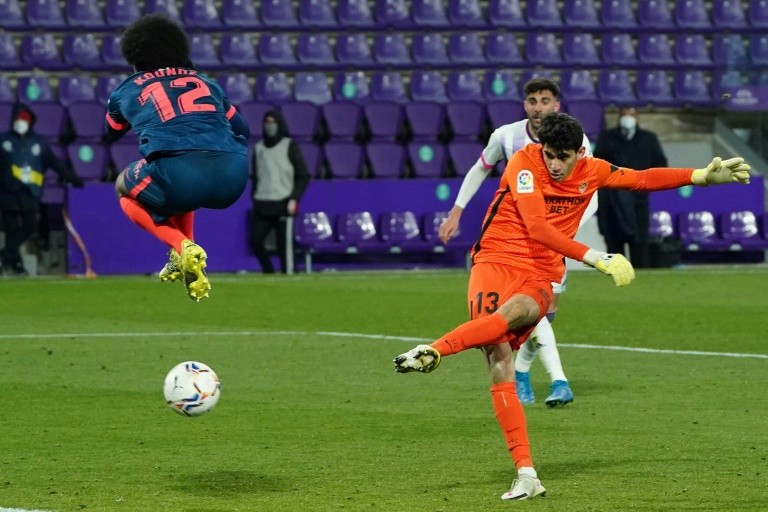 The Nominees

African stars have proudly flown their flags this season as some of the best performers in the La Liga. The nominees include Angolan winger Helder Costa, Togolese defender Djene Dakonam and Gabonese forward Pierre-Emerick Aubameyang.
Aubameyang has been in impressive form since his January transfer to Barcelona. The former Arsenal man has recorded 12 goal involvements in his 19 appearances leading Barcelona's climb up the La Liga table.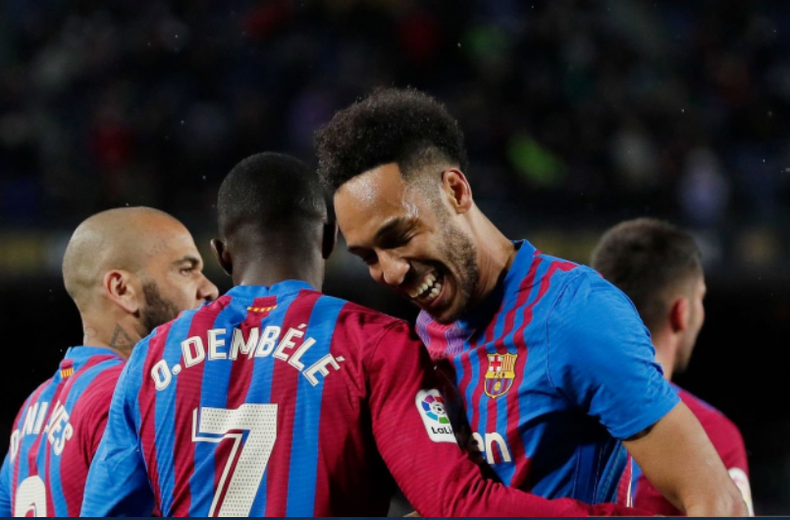 On the other side of the pitch, Moroccan goalkeeper Yassine Bounou has enjoyed another stellar season between the sticks, making 78 saves in his 38 appearances for Sevilla. Bounou has conceded only 31 goals this season while also contributing in attack, starting good counterattacks with his long passes, and even recording two assists so far.
Super Eagles stars are not left out of the action as Villareal man Samuel Chukwueze is also amongst the nominees. The tricky winger has continued to terrorise the right flank of defences with his direct running and flair, and his 10 goal involvements have come in handy at crucial moments for Unai Emery's men.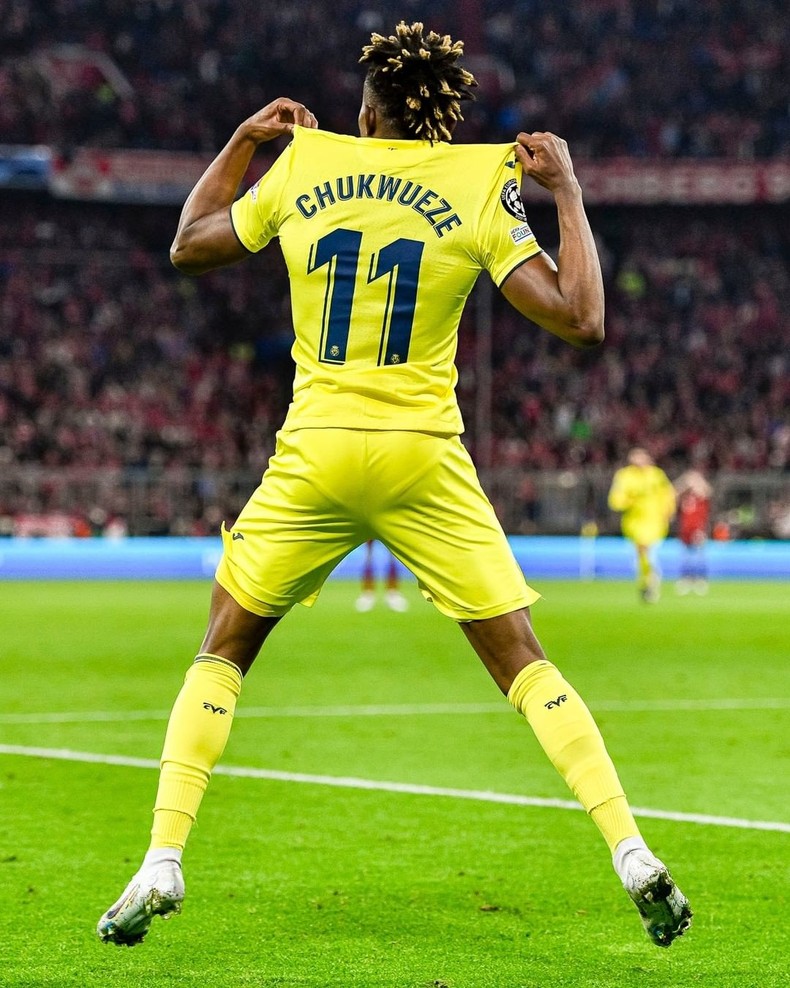 How to vote

Former Super Eagles and Real Madrid midfielder Mutiu Adepoju was present at the Social media launch of the competition on all platforms, with voting opening on May 10, 2022.


Source link