5 habits of richest African billionaires you should emulate
The misconception most people have is that billionaires just relax and have other people do all the work for them. That is absolutely wrong. It will surprise you that these high net-worth individuals are most often workaholics. Don't forget that they are the people with the visions for their businesses. So, inasmuch as they have people working for them, they must be available to lead the mission.
African billionaires are no exceptions to the rule. Be it Aliko Dangote in Nigeria to Strive Masiyiwa in Zimbabwe, the common trend to their success is that they remain on top of their games and basically leading.
If you want be as successful as these billionaires, consider emulating some of their habits, as you can see below.
1: They are very disciplined and do everything to protect their physical and mental wellbeing
Has it ever occurred to you that we seldom report negative stories about African billionaires? That's because a lot of them are mindful of their status in the society and the damage negative publicity can do to their brands and businesses. As such, they try as much as possible to discipline themselves by cutting out irrelevancies and focusing on what's really important which is building their empires.
Billionaires are also very disciplined when it comes to taking good care of their health. And that's because they know that the real wealth is truly good health! Little wonder you see the likes of Tony Elumelu constantly exercising to keep fit.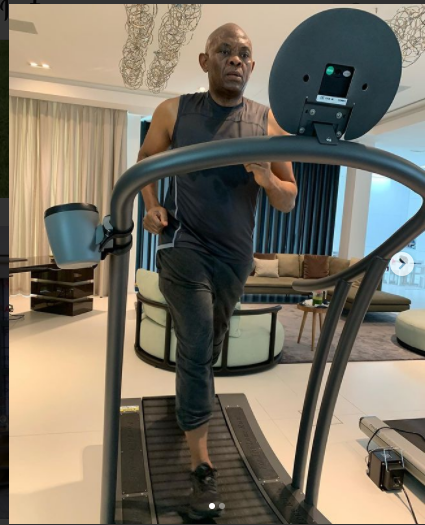 2: They are very good at networking and politicking
You will agree that it is almost impossible to become a successful businessman/woman anywhere in the world knowing how to network and politick properly. That's exactly why African billionaire do not compromise when it comes to keeping their closely-knit social circles which are often comprised of other high net-worth individuals like themselves. Wealthy people roll in the same circles because as the saying goes, birds of the same feather flock together. They need to be sure that whoever they relate with are people that can add value to their lives in one way or the other.
In 2022, make sure to take your networking game to the next level. Be very intentional about it and always bear in mind that there is a difference between having a group of friends with whom you only hang out to drink and chitchat, and a group of friends with whom you discuss growth prospects and other opportunities.
"Never take others for granted. Nurture your relationships. In the same way, as you start out in your career, build your relationships, seek to learn, don't be afraid to understudy the experts, reach out to potential mentors and learn from them," advised Tony Elumelu.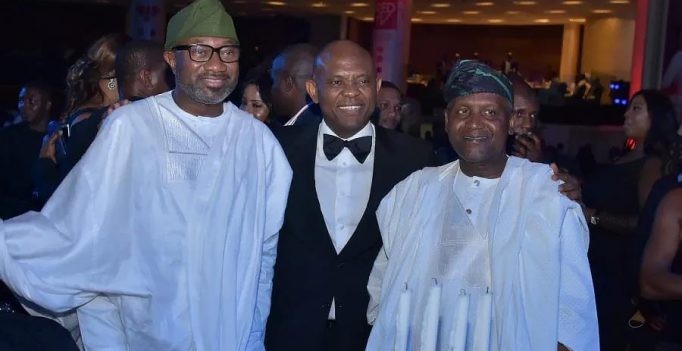 3: Billionaires surround themselves with smart people
This point is a little similar to the one above, but still different nonetheless. Outside of their social lives, billionaires have to live their lives daily whilst running their business empires. And even though they are the vision bearers for their large corporations, they couldn't possibly do all the works by themselves. So, they surround themselves with very smart and highly qualified professionals such as lawyers, accountants, business and media strategists and others with whom they work with on a daily basis.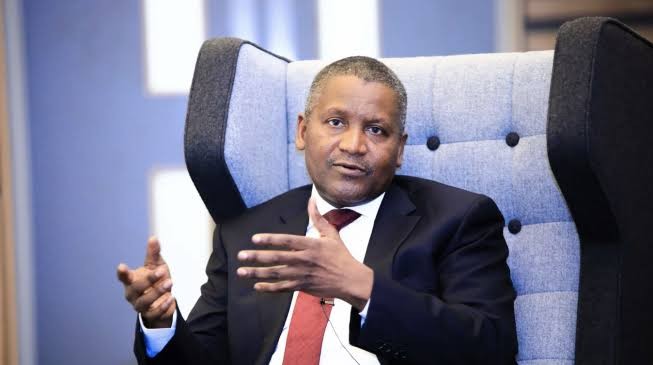 4: They are very strategic with their business moves
When it comes to business, billionaires know what they want and how to get it. They don't allow anything get in the way of their success. But then again, they make effort to ensure that nothing gets in the way of their success. Take for instance, Nigerian billionaire and industrialist, Abdul Samad Rabiu, recommends the need to always critically analyse every new project prior to implementation. This way, all the necessary factors are considered. And doing this helps to minimise the probability of failure.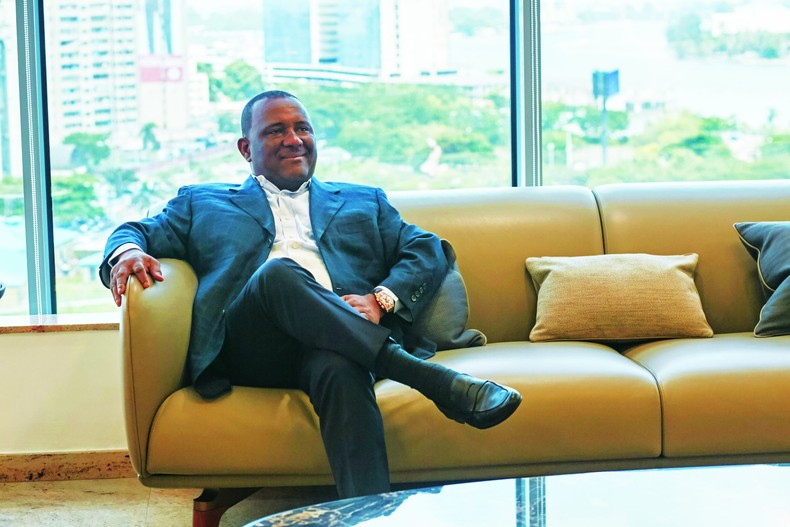 5: African billionaires read a lot to learn new things and be more enlightened
There is an old saying that goes thus: reading makeths a man. This is truism that African billionaires know too well. So, they live by it on a daily basis. Be it South Africa's Patrice Motsepe or Egypt's Nassef Sawiris, the incessant quest to learn new things serve as the burning fire to their success. So, if you want to be successful, determine to learn new skills and be open to putting the knowledge you gain to good use.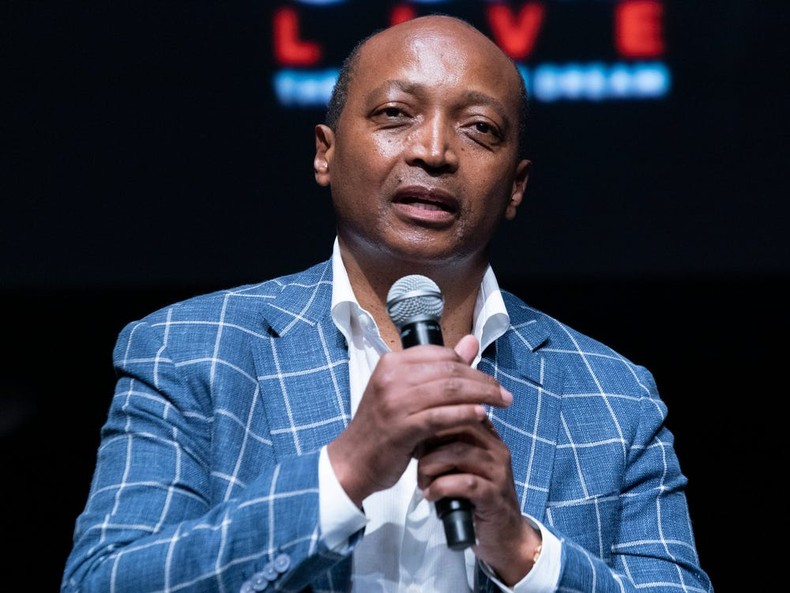 Source link
Aaron Ramsey missed the decisive penalty for Rangers as Eintracht Frankfurt wins the Europa League final
The rest of the game would be tightly contested from there and even though Rangers had the best chances in extra time, they were met by Frankfurt's in-form goalkeeper, Kevin Trapp.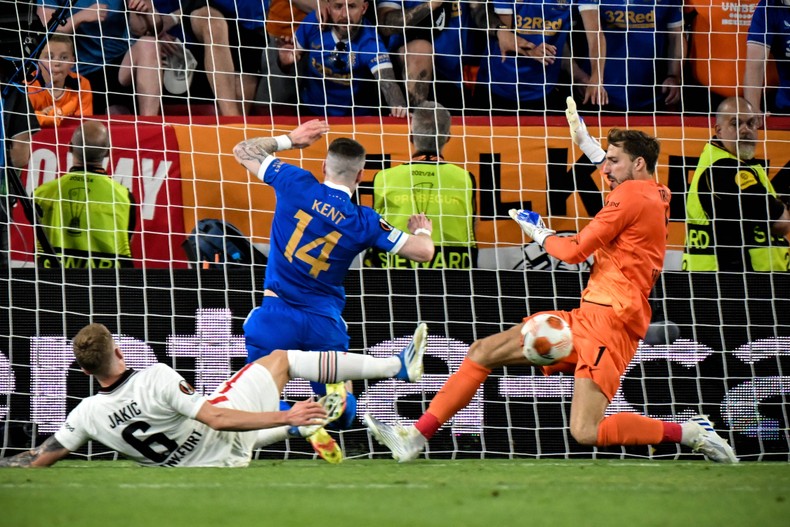 The German international made multiple saves to take the game to penalties where he would then make another save, this time to deny Aaron Ramsey and win the trophy.
ALSO READ

Once a Gunner always a Gunner

Aaron Ramsey proves that you can take the man out of Arsenal but it is damn near impossible to take the Arsenal out of a man.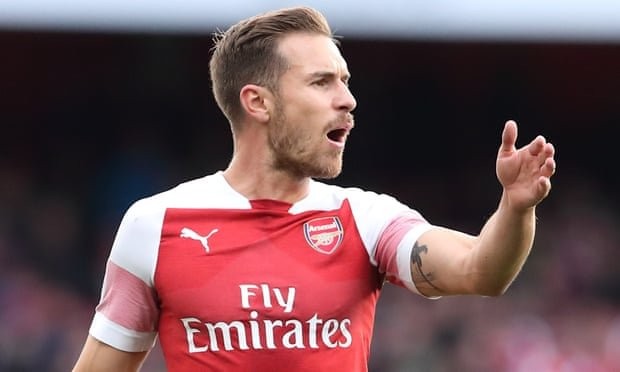 Despite having left Arsenal three years ago, Aaron Ramsey's Arsenal tendencies have cost Rangers what would have been a historic European trophy.
What's more Arsenal than missing a penalty to win a major European trophy? Missing a penalty when that is literally the only reason he was on the pitch in the first place.
The Welshman was brought on by Rangers' head coach, Giovanni Van Bronckhorst with three minutes of extra time left to play, indicating that Ramsey was a penalty substitute.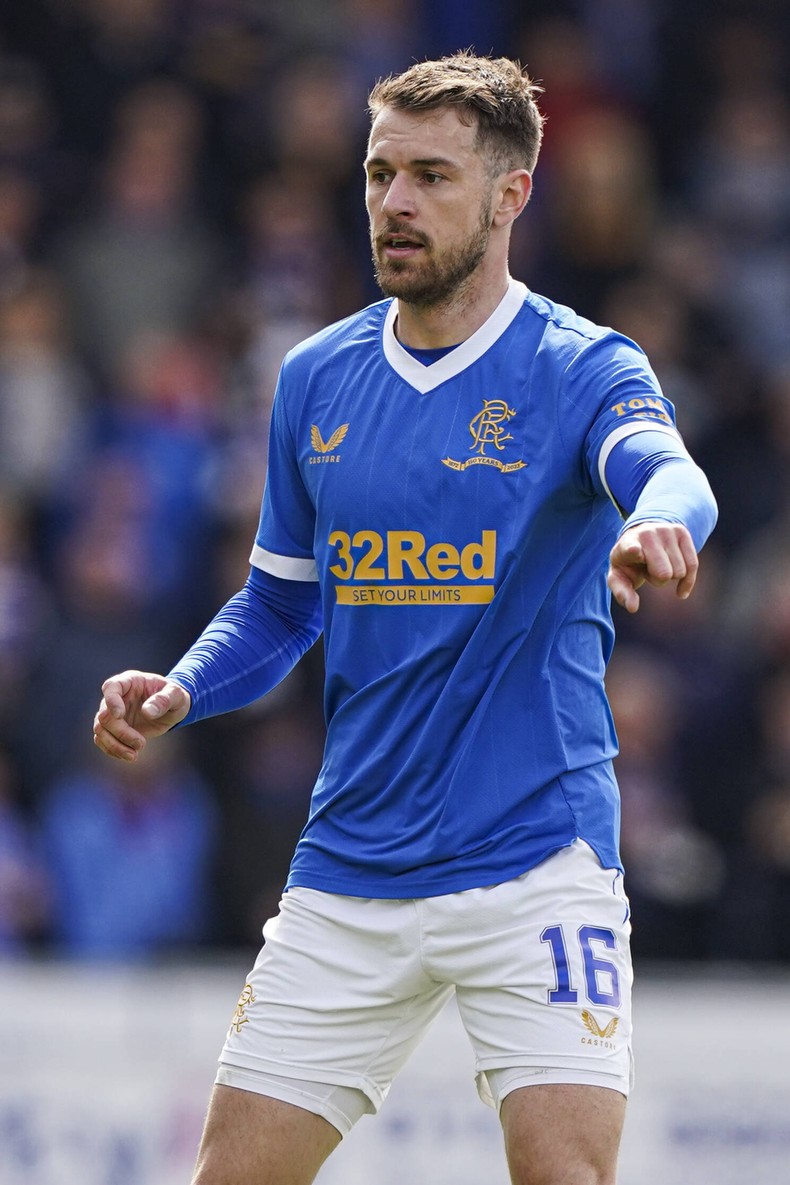 Rangers never needed Ramsey

Not only did Ramsey's involvement in this game ultimately prove unnecessary, but his entire Rangers career also appears to be a costly mistake.
With three minutes of action, Ramsey ruined 120 minutes of hard work by his teammates and it doesn't feel worth it from a player who has been underwhelming all season long.
Rangers signed Ramsey on loan from Juventus in January to add some much-needed quality and experience to the squad but the 32-year old has failed to make much of an impact.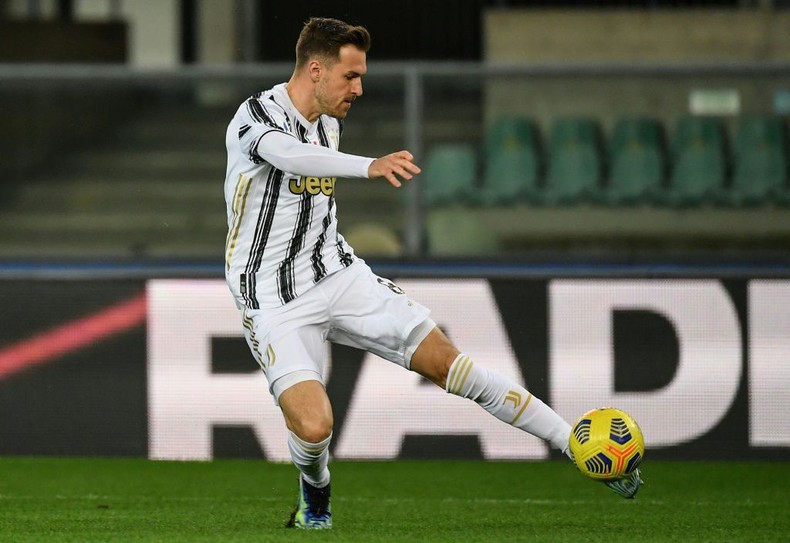 Ramsey has played 12 games in all competitions for Rangers and returned two goals and assists each and only started once in the Europa League run.
Ramsey missing the decisive penalty must have hurt Van Bronckhorst even more with the knowledge that they could have prosecuted the entire final without him anyway.
And now that he has cost Rangers a season-long goal, Ramsey gets to return to his parent club Juventus while the Scottish club are left licking their wounds and regretting the whole ordeal.


Source link
Neymar buys 2021 AFCON final ball for a whopping €160,000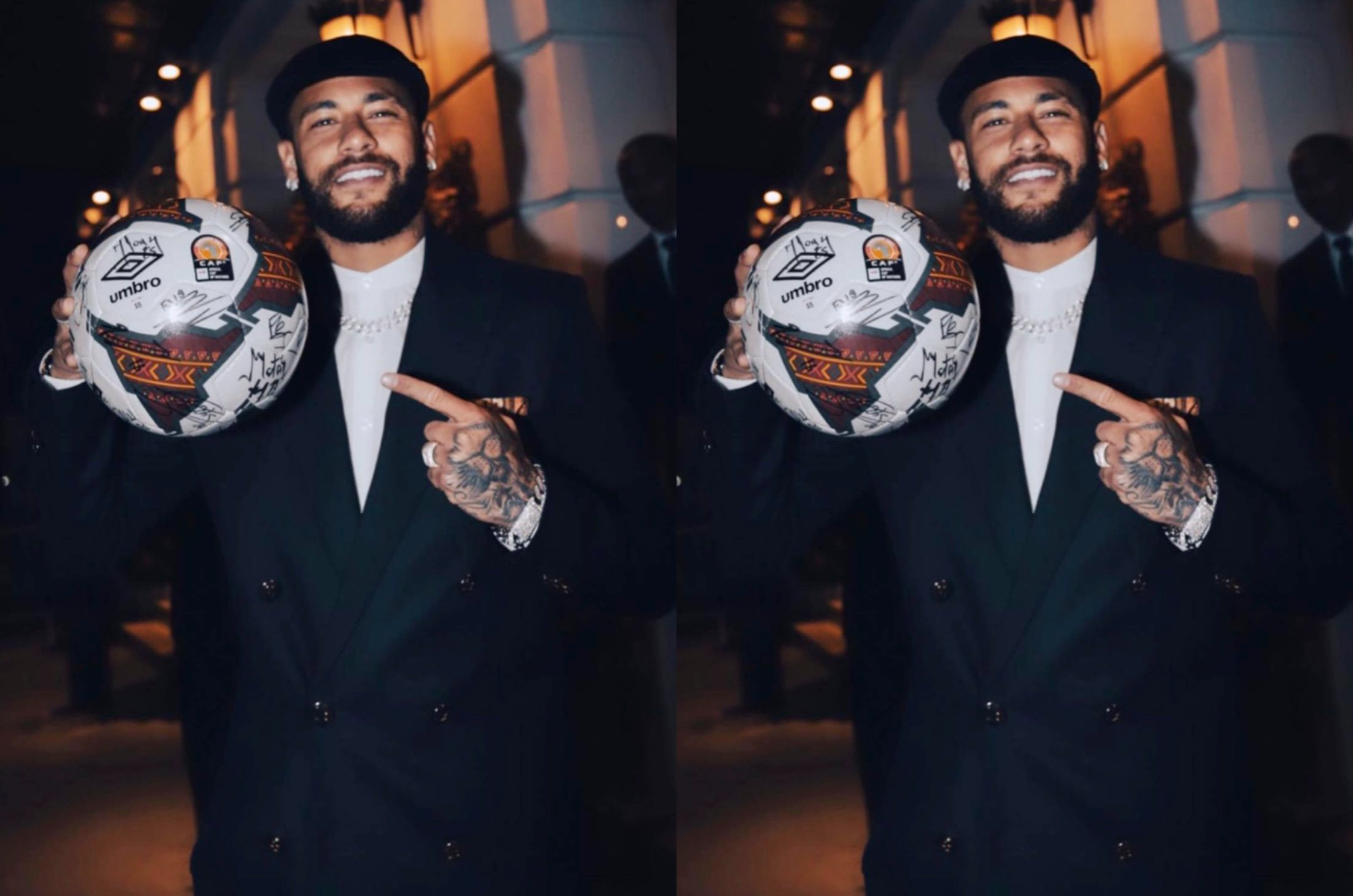 The 2021 AFCON was won by Senegal, who defeated Egypt on penalties following a goalless draw in regulation and extra time.
Sadio Mane was the hero as he scored the winning penalty in the shootout to make amends for his earlier miss during the game.
Aliou Cisse's side went on to win 4-2 on penalties after Mohamed Abdelmonem and Mohanad Lasheen missed their kicks.
Gueye, therefore, decided to auction the AFCON final ball for charity, inviting a number of his PSG teammates to the ceremony, including Kylian Mbappe.
Different bids were made for the ball, but Neymar eventually won after paying €160,000 to have the right to own it.
The money accrued from the auction will be used to fund HIV and cancer care for children across Africa.
Meanwhile, there were also autographed jerseys of PSG stars Kaylor Navas, Marco Verratti and Real Madrid striker Karim Benzema that were auctioned.
The 2021 AFCON ball had the signatures of all the Senegal players who represented the country at the tournament as they won their first-ever continental title.


Source link
Adjenim Boateng Adjei: Former PPA CEO and brother-in-law charged by SP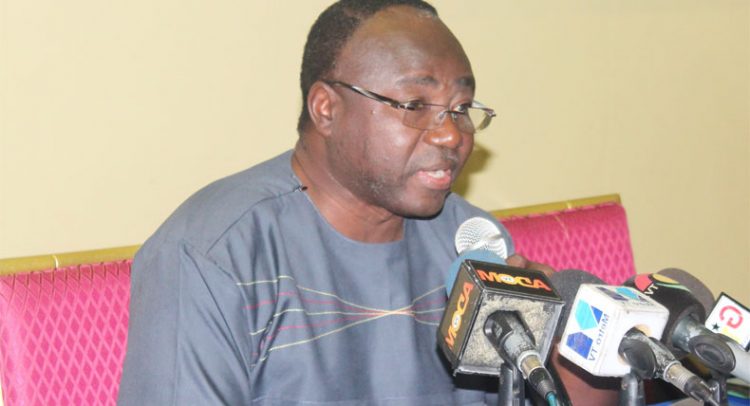 Mr. Boateng Adjei has been charged with eight counts of using public office for profit and nine counts of directly and indirectly influencing the procurement process to obtain an unfair advantage in the award of a procurement contract.
His brother-in-law, Francis Kwaku Arhin, is facing a charge of using public office for profit.
According to a statement signed by Special Prosecutor, Kissi Agyebeng, the two person would be arraign before the High Court in Accra on May 25, 2022.
Adjenim Boateng Adjei was busted in the "Contracts for Sale" investigative documentary produced by journalist, Manasseh Azure Awuni in 2019.
The investigation revealed that Mr. Adjei formed a company, Talent Discovery Limited (TDL), with his brother-in-law after his appointment as the CEO of the PPA.
He was a majority shareholder of 60% while his brother-in-law, Francis Kwaku Arhin, held the remaining 40% of the shares.
While Mr. Adjei was CEO of the PPA, Mr. Arhin was the CEO of Talent Discovery Limited.
The duo were found guilty after an investigation by CHRAJ. CHRAJ found Mr Adjei guilty of conflict of interest and other offences.
He was banned from holding public office for 10 years.
On Wednesday, May 18, 2022, The Fourth Estate reported that Adjenim Boateng Adjei, has withdrawn all the money from his bank accounts that were frozen when investigations into his activities began.


Source link