Norfund invests $7.5m in cement manufacturer, CBI to create jobs, others
Photos from the plenary session 12 December morning photo gallery may be reproduced provided attribution is given to the WTO and the WTO is informed. Photos: © WTO/ Cuika Foto
Norfund has made an equity investment of $7.5 million in Continental Blue Investments Ghana Limited (CBI), an investment that will contribute to creating jobs while reducing emissions.
CBI Ghana operates a facility in Tema in Ghana that produces 550,000 tons of cement per year for industrial and residential construction and infrastructure.
"Cement is an essential input for a growing economy, but the production is also a major source of climate gas emissions. By investing in state-of-the-art technology that cuts emissions, while increasing local sourcing and production, we aim to contribute to development, the company's growth and to climate mitigation", says Naana Winful Fynn, Regional Director for West Africa for Norfund.
Cement accounts for about 7% of the world's CO2 emissions. Most of the emissions come from the production of clinker, the most important input factor in cement. Through new technology, however, a significant part of the clinker can be replaced with calcined clay.
By building a 405,000 tons per annum clay calcination unit, CBI will significantly reduce CO2 emissions from the production and increase local sourcing. The project will be the world's largest clay calcination production unit. By replacing 30-40% of the clinker in the final product, it is expected to cut up to 20% of the overall CO2 emissions from the production of the cement compared to current practices, and 30-40% compared to standard production of Ordinary Portland Cement (including the production of imported clinker), which will mean estimated avoided emissions of 300 000 tCO2e/year.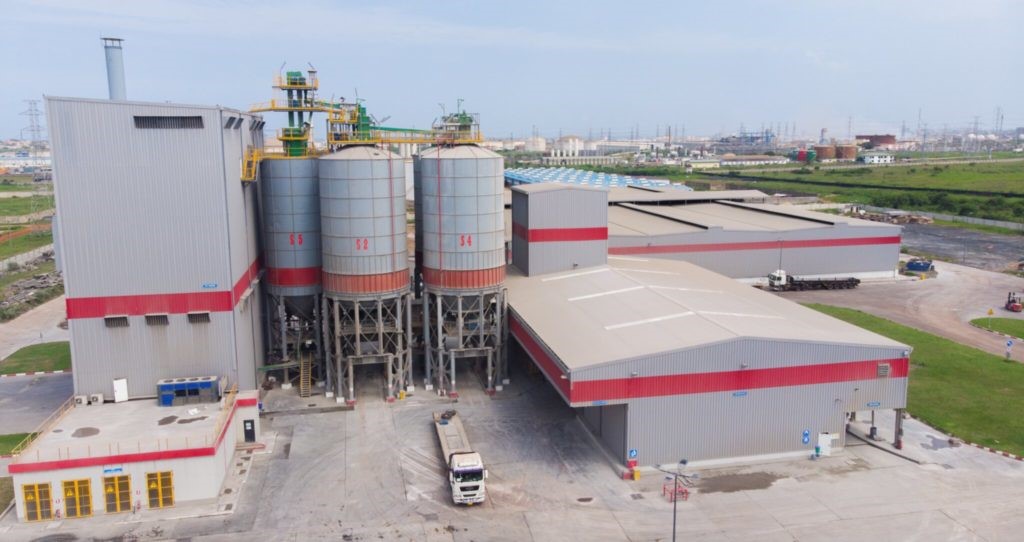 "Ghana is the perfect location for using clay as an environmentally friendly alternative to clinker, as West Africa is traditionally a clinker- and cement importing region due to the lack of suitable limestone reserves. Calcined clay cement is one of the most sustainable alternatives to traditional clinker-based cement," says Frédéric Albrecht, CEO at CBI Ghana Ltd.
CBI will be the first company in Ghana to introduce this technology, and the company plans to increase its footprint in underserved markets in Ghana by more than doubling its total cement production capacity from 555,000 tons to 1.4 metric tons per year.
CBI is already one of Ghana's top five producers of cement and directly employs over 120 people. The company has demonstrated strong growth since inception in 2018 and notable resilience during the Covid-19 crisis.
Norfund is investing alongside the Danish Investment Fund for Developing Countries (IFU) and the engineering firm FLSmidth as equity investors, with Société-Générale Group providing senior debt that is guaranteed by the Danish Export Agency. FLSmidth will also serve as the EPC provider of the calcined clay plant.
"We are excited to partner with and support CBI's leadership team, its Board and existing investors, and look forward to actively working with these stakeholders and our co-investor partners IFU and FLSmidth to support this proactive company in their market-leading effort to reduce carbon emissions in an essential sector for development. The added benefits of local value addition, job creation and import substitution for Ghana are of utmost importance to us as well," says Naana Winful Fynn, Regional Director for West Africa for Norfund.
Norfund is the Norwegian Investment Fund for developing countries. Its mission is to create jobs and to improve lives by investing in businesses that drive sustainable development. Norfund is owned and funded by the Norwegian Government and is the Norwegian Government's most important tool for strengthening the private sector in developing countries and for reducing poverty.  Norfund's committed portfolio totals 3.3 billion USD in Sub-Saharan Africa, South-East Asia, and Central America. Norfund has four investment areas: Renewable/ Clean Energy, Financial Institutions, Scalable Enterprises in Food, Agribusiness and Manufacturing and Green Infrastructure (waste management, water, sanitation). 50% of its portfolio is in Sub-Saharan Africa. 
In addition to its investment in CBI, Norfund's portfolio in West Africa includes direct investments in, in Ghana: First National Bank Ghana (loan), CAL Bank (loan), Starsight Energy (loan), Oasis Africa Fund (fund investment);  in Nigeria: Sundry Foods (equity), First City Monument Bank (FCMB) (loan), Access Bank Plc (loan),  Arnergy Solar (equity), Starsight (loan) and Verod Capital Growth Fund III and in Francophone West Africa: Valency International (Cote d'Ivoire) (loan), Ecobank Transnational Incorporated (loan), Baobab+ (Senegal, Cote d'Ivoire and Mali)(equity), Aktivco (Burkina Faso, Cote d'Ivoire, Cameroon and Niger)(loan) and Cofina Senegal SA (loan).
Norfund's indirect investments in Ghana through funds and platforms in which Norfund is an investor include CAL Bank (through Arise B.V.), Fidelity Bank Ghana (through the Africinvest Financial Inclusion Vehicle), DTRT (through the Verod Capital Growth Fund III), Everpure Holdings, Atlantic Mall, Zeepay Financial Services and Metropolitan Health Insurance (through the Oasis Africa Fund), Genser Energy (through the Vantage Mezzanine Fund II), Ignita AB, Elephant Healthcare Ltd and TradeDepot Inc (through the Novastar Ventures Africa Fund II), SAS Dental Clinic, Emigoh Ghana Ltd, Hillcrest Hotel and Jobost Enterprise (through the GroFin Africa Fund), Ghana Home Loans (through European Financing Partners SA) and PEG Africa (through the responsAbility ACPF).
Norfund's investment in Globeleq also gives it indirect energy investments in Cote d'Ivoire and Cameroon, including Dibamba Power, Kribi Power and Azito Energies SA. These are alongside several other indirect investments in Norfund's other focus countries of Nigeria, Cote d'Ivoire and Senegal.


Source link
BoG should not rush into increasing the policy rate – Badu Aboagye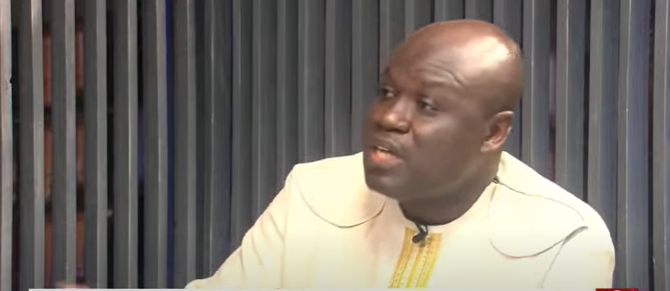 The Chief Executive Officer of the Ghana National Chamber of Commerce and Industry, Mark Badu Aboagye, says the Bank of Ghana should not rush to increase the policy rate.
According to him, doing so will be akin to solving a stomach infection with paracetamol, "the pains will go down, but the issue will not go, and that is the experience we're having now."
His comments are in reaction to an indication made by the Governor of the Bank of Ghana, Dr. Ernest Addison that policy rates may be increased soon.
In an interview with Bloomberg, he said "this week, the MPC will be meeting, I do not want to preempt what the Committee will decide but I think is a very complicated issue. As we said inflation is nearly 24%, we need to take a position on what to do with the current policy rate at 17%".
In response, Mark Boadu Aboagye stated that an increment in the policy rate will have an effect on the real sector.
He also noted that the suggestion that inflation in the country has also peaked might be misleading.
"For me in particular, I don't see that. You see, when you have inflation and you're able to identify that it's from demand side, that you can easily use the monetary policy to deal with it that is immediate. But for supply side it takes much more longer time.
"Now, I mean, there's no food, I mean, food is short. Now if you want to grow even maize, it will take at least three months unless you're importing. When you're importing you're importing inflation. So there should be a holistic approach, not only concentrating only on the monetary side otherwise you'll be solving a stomach problem with paracetamol, the pains will go down, but the issue will not go, and that is the experience we're having now," he said.


Source link
BoG should deal with cedi stability, others -Togbe Afede XIV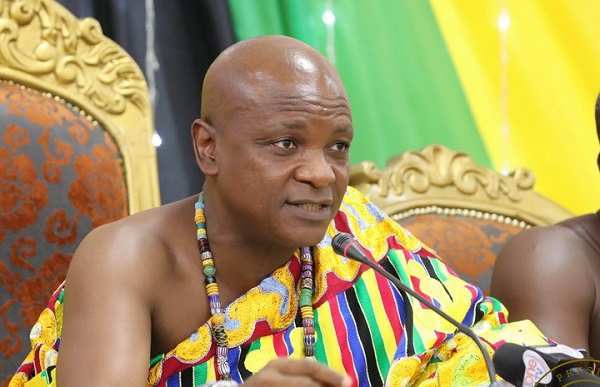 The Paramount Chief of Asogli Traditional Area, Togbe Afede XIV, has once again charged the Bank of Ghana to address the perennial volatility of the Ghana cedi and the high interest rates in the country.
According to him, the Central Bank is veering off its core mandate of ensuring price and exchange rate stability as their contribution towards the realisation of the macro-economic objectives of growth and job creation.
Receiving the board of the National Petroleum Authority in a courtesy call, he questioned the high profit trumpeted by the Bank of Ghana in 2020, which he believes is as a result of the high interest rates that are costs to other sectors of the economy. 
"The banking sector is making huge profits.  Absa reported a profit before tax of ¢1.1 billion, while Ecobank and GCB reported after-tax net incomes of close to ¢600 million last year. BOG itself made a profit of ¢1.57 billion ($270 million) in 2020, about four times the profit that Bank of England made."
"Bank of England presides over a $2.7 trillion economy. Ghana's economy is only about a $72 billion, about one-fortieth, yet our central bank made so much money. Sadly, from the high interest rates that are costs to other sectors have to bear. High interest rates have only succeeded in creating the most profitable banking sector in Africa, while wreaking havoc on other sectors and destroying the structure of our economy".
He further bemoaned the state of industries in Ghana, owing to the fact that most important sectors are owned by foreigners which he believes does not augur well for Ghana.
Togbe Afede XIV therefore called for a change in the structure of the economy, questioning the high inflation which has become a permanent feature of the economy.
'If you look at our economy, including the oil and gas sector, you will realize that the bulk of it, unfortunately, the most important sectors, are owned by foreigners. So, a huge chunk of our earnings accrues to foreigners.  Our mining, banking and telecoms sectors are dominated by foreigners. Thus, large movement of funds out of these sectors, for dividend payments, for example, wipe out our trade surpluses, and invariable, we suffer deficits, with adverse ramifications for the cedi."
"It means that the structure of our economy has to change. We learned and talked about this since the time we were studying economics in secondary school. Can you imagine?"
He called for a relook at the approach to tackle inflation as a country and called for a positive fiscal, trade and monetary policies.
"The Bank of Ghana has always tried to fight inflation with high interest rates, but it has not worked. The problem is they increase interest rates based on recorded inflation, among others, which is effectively past price changes, instead of expected inflation. Their approach inadvertently transmits past trends into the future, in a self-fulfilling prophecy."
 "We need, as a nation, to look critically at how we fight the battle against inflation", he intimated.


Source link
GPHA congratulates Director-General on his election as IAPH Vice President, African region
The Ghana Ports and Harbours Authority (GPHA) has sent a congratulatory message to its Director General, Michael Achagwe Luguje on his election as the Vice-President (Africa Region) of the International Association of Ports and Harbours (IAPH).
IAPH is the global alliance of Ports and Harbours, with membership of over 160 Ports and 120 port-related businesses from 87 countries.
GPHA is member of the IAPH, and it is significant that its Director General now holds the position of Vice-President for Africa Region.
Polling 13 votes out of 14, Mr. Luguje, in line with Article 21 of IAPH Constitution, assumes the responsibility until next annual general meeting at the IAPH World Ports Conference in 2023.
From the humble beginnings in Pong-Tamale L.A. Primary School, Tamale and Navrongo Secondary Schools, through the University of Ghana, the World Maritime University and others, Mr. Luguje, has risen through the ranks from the office of the Special Assistant to the then Director General of GPHA to become the West and Central African Regional Coordinator of the International Maritime Organization (IMO), United Nation's specialised regulatory agency for global shipping and maritime transport.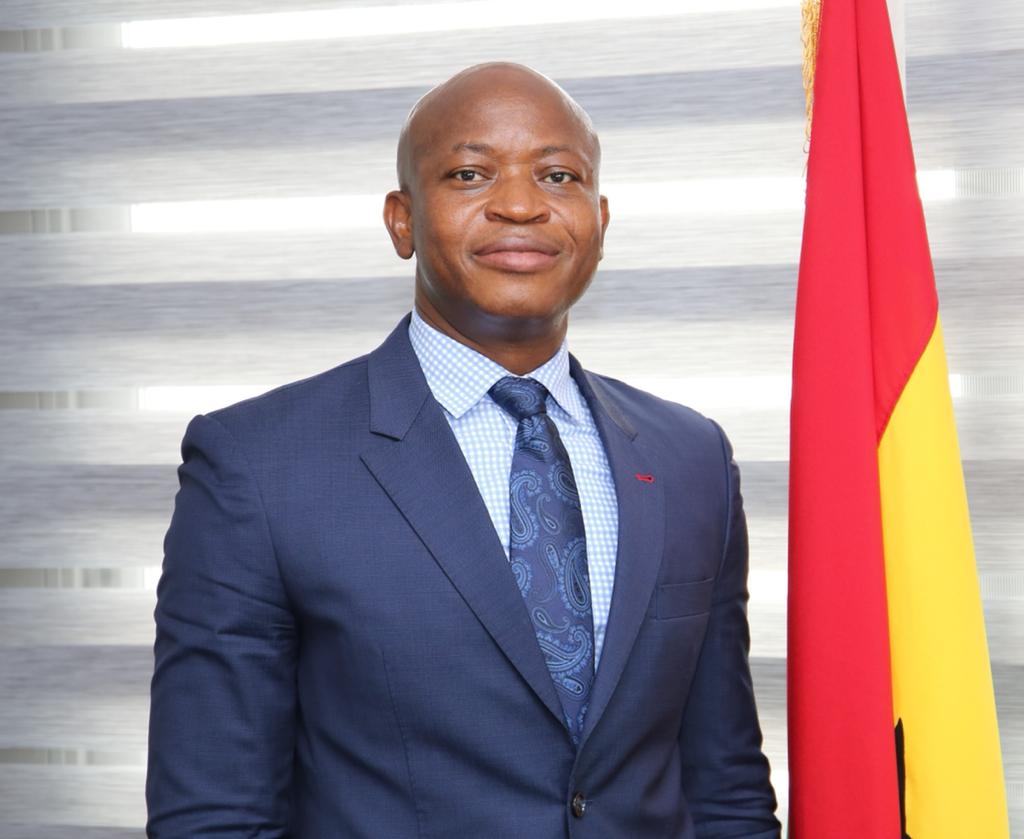 He also served as one of the longest Secretary-Generals of the Ports Management Association of West and Central Africa (PMAWCA).
In 2017, Mr. Luguje mobilized member ports from the Africa region towards the successful election of Ms. Hadiza Bala-Usman, Managing Director of Nigerian Ports Authority, to the office of Vice-President, Africa Region of the IAPH.
Further to the congratulatory note from the Board, Management and Staff of GPHA, the Chiefs, Elders and Good People of the Kasena-Nankana Traditional Areas, and the Savelugu-Nanton District have expressed pride and joy for this noble son of theirs.


Source link