BoG promises to continue to promote inclusive financial system
The Bank of Ghana is promising to continue to promote access to an inclusive financial system as by extension broad-based macroeconomic growth through its policy, regulatory, and supervisory tools.
To this end, it will promote the safety and soundness of financial institutions it regulate so that they are better able to provide finance to economic actors on a sustainable basis.
Again, it will monitor the implementation of Ghana's Sustainable Banking Principles – a set of seven ESG –related principles launched in November 2019 by the Bank of Ghana, Ghana Association of Banks, and the Environmental Protection Agency – which enjoins banks to among other things, promote financial inclusion and gender equity internally and in relation to their products and services to clients.
Others are implementation of a new online reporting and analytics supervisory tool, the enhancement of critical credit market infrastructure such us the credit bureaux-based credit reporting system and ensuring tha regulation of the payments space is supportive of innovation and inclusion by allowing fintechs and other payments system service providers to partner with banks and other licensed financial institutions.
Speaking at the First + Gender Finance Workshop organised by Ghana Microfinance Institutions Network (GHAMFIN) and CapPlus, Second Deputy Governor, Elsie Addo-Awadzi called on all stakeholders to get on board and see how best they can all work together to achieve the intended objectives of the First + initiative.
Access to finance for Micro, Small and Medium Enterprises remains a perennial challenge and most surveys including the Bank of Ghana business environment surveys confirm this. Women-owned MSMEs also face an even higher bar to accessing finance.
As of 2017, the World Bank's Findex Report suggested that there was an 8% gender gap in access to finance in Ghana, and an average of 9% for Africa.
The Second Deputy Governor said the First + initiative is therefore timely and urgent, as part of efforts to help our economy recover from the pandemic and make it more resilient going forward.
"As this initiative focuses on the supply-side of access to finance by aiming to empower financial institutions to provide more products and services for MSMEs in a gender inclusive manner, it is important to understand what the constraints have been for our financial institutions beyond the sources of funding available to them, and how this initiative can address those constraints fully."
"In addition, we need to also think about what the demand-side constraints have been, so that we can somehow address them to promote effective take-up of gender-inclusive MSME-focused products and services", she noted


Source link
Microsoft appoints former UG student, Abigail Okyere, as Chief of Staff
Abigail Okyere will work with the Cloud Security Engineering division of Microsoft [Photo source: @Abigail Amoakoa Okyere, LinkedIn]
A past student of the University of Ghana (UG) has landed a new job with tech giant Microsoft as the Chief of Staff.
Abigail Amoakoa Okyere will work as a member of the Cloud Security Engineering division of the company.
Excited about the great news of her appointment, Abigail took to LinkedIn to share her happiness and accomplishment.
She wrote, "I am beyond thrilled to be joining Microsoft to help drive change, implement strategies and above all, contribute to empowering individuals and organisations as a member of the Could Security Engineering division."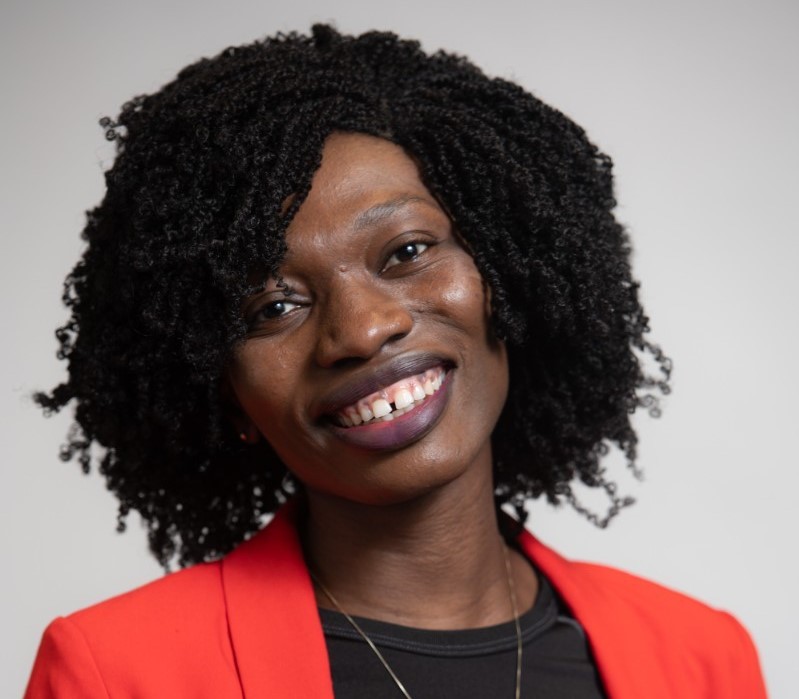 The University of Ghana has since congratulated her on her appointment.
"Hearty congratulations to University of Ghana alumna, Abigail Amoakoa Okyere, on your appointment as Chief of Staff at Microsoft. We celebrate your great achievement," the posted on Twitter, Sunday.
Hearty congratulations to @UnivofGh Alumna, Abigail Amoakoa Okyere, on your appointment as Chief of Staff at @microsoftcanada.
We celebrate your great achievement.#IntegriProcedamus@univers1057fm_ pic.twitter.com/EFaZNmpnZp

— University of Ghana (@UnivofGh) May 22, 2022
Abigail studied Bachelor of Science in Administration and Accounting at the University of Ghana.
She also attained her master's degree at the University of British Columbia, where acquired a Master of Business Administration.




Source link
ARB Apex Bank Ladies Association launched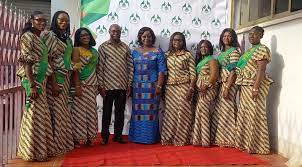 ARB Apex Bank, the mini-regulator of rural banks has launched a ladies association called ARB Apex Bank Ladies Association.
Its president, Iris Obeng Tudah, is optimistic the ladies association will aid the growth of the bank.
According to her, the association will pool the efforts of women from rural and community banks across the country to ensure the bank achieve its goals.
She therefore encouraged members of the association to be confident and united.
She further urged the ladies to promote activities that will enhance the talents of members and prepare them for the challenging opportunities in the future.
"We want to drive the rural banks along with us in a form of unity because they are far off and seem left behind. We want to see many of our ladies at the forefront of the bank".
"We want to unleash the potential in us and support the bank fully", she added.
The Managing Director of ARB Apex Bank, Alex Awuah, commended the initiative by the ladies and admonished them to be active to contribute to the success of the bank.
"This association was mooted by hardworking ladies of the bank and when they presented the proposals to us we thought it wise to support them", he opined.
Speaking on various reported fraud cases at rural and community banks across the country, he revealed that the bank is on course to deal with perpetrators of such acts.
"Fraud cases are everywhere and we have very strong structures dealing with such cases. For now I think we are making progress", he added.
The ARB Apex bank Ladies Association is expected to play a collective role to the success of the bank.


Source link
We're committed to investing more in Ghana – MTN Group CEO
Telecom gaint, MTN, has given the firm assurance of investing more in Ghana despite the current economic environment.
Speaking at a media engagement in Accra, visiting Group Chief Executive of MTN, Ralph Mupita said his outfit has taken the decision because of Ghana's role in the group and return on investments.
He added that "we want to have a sustained investment programme so that in a market like Ghana, every Ghanaian has the capacity to enjoy the benefits of a modern connected life. And we are not changing view."
"So if we are true to that vision, then we must sustain the CAPEX [Capital Expenditure]; and therefore we are not going to review that commitment when it comes to investment in Ghana," he explained.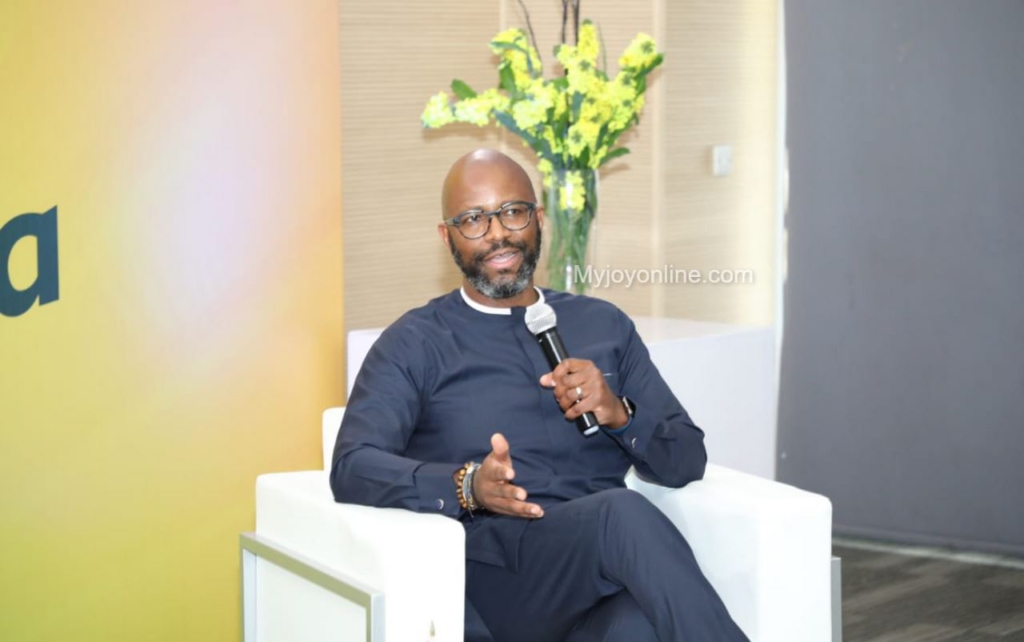 There are fears that due to the current challenges facing the economy which has resulted in inflation hitting 23.6% in April 2022 as well as rising taxes on the company's operations, MTN might have reviewed its capital expenditure.    
But the Group Chief Executive of MTN said otherwise, saying, it's committed to aligning itself to a programme like the Ghana Cares initiative by the Government of Ghana.
MTN and the E-Levy
On the tax on Electronic Transfers popularly known as E-Levy, the Group Chief Executive said, for now, MTN sees it as a burden-sharing with government in terms of addressing the current challenges facing the economy.
Mr. Mupita, however, pointed out that it's too early to find out the impact of the E-levy on its operations, but can only do so in six months' time.
Localisation of MTN 
The Group Chief Executive of MTN intimated his outfit is committed to increasing the stake that Ghanaians can hold in MTN Ghana.
MTN, in 2018, issued about 12.5% of its shares to the public.
But presently, the investing public hold about 23.7% stake in the telecom giant.
"We are looking to offload about 30% and we've made a lot of progress on that. 30% is the target and that is the commitment as group."
The Group CEO added that as a company "we want more and more Ghanaians to enjoy and participate in the economic success of Ghanaians and the business."


Source link