FBI arrests Ghanaian lady and mother in U.S for assisting Ghanaian fraudsters in over $6m scam
"From a time unknown, but by at least July 2018, and through April 7, 2022, in the District of Arizona, and elsewhere, FLAVIA ANNANG, WHITNEY ADAMS, and their co-conspirators conducted a romance / inheritance scam," the court document said.
It continued that "unknown co-conspirators created phony online dating profiles and personas to engage in online chats, text messaging, Voice over Internet Protocol (VoIP) calls, and otherwise with unwitting Victims located in the United States in efforts to convince those Victims they were involved in an online romantic relationship with a real person".
According to the document, "these unwitting Victims were usually elderly or older men. ANNANG's and ADAMS' co-conspirators then convinced the Victims to send money to, or on behalf of, those fake romantic partners to collect a fake inheritance that was supposedly due to the romantic partner.
The Victims believed the money was to pay attorney's fees, customs duties, government fees, taxes, or other expenses related to "releasing" the inheritance and were often told that they would share in the ultimate inheritance or that the receipt of the "inheritance" proceeds would allow the fake romantic partner to join the Victim in the United States.
The co-conspirators provided the Victims with addresses to mail checks to and bank accounts to wire money or deposit checks to, which were controlled by ANNANG, ADAMS, or other co-conspirators. ANNANG, ADAMS, and the co-conspirators then fraudulently transferred and/or kept the Victims' money and no "inheritance" proceeds were ever remitted in exchange.
So far, Whitney Adams has been identified as an Accra based lady who goes by the nickname Girl Boss. She is known specifically on snapchat for her lavish lifestyle which includes frequenting Dubai for luxurious vacations at 5-star locations.
Whitney's mother, Flavia Annan who also lives in the U.S was arrested with her daughter and have both been detained whilst their case is being heard in a Maryland court.
Detailing how the mother and her daughter operated to assist their accomplices in Accra, the court document added that "throughout the conspiracy, ANNANG and ADAMS were located in Maryland and traveled to Ghana on occasion. On July 21, 2020, ANNANG was recorded as the Registered Agent for Flavy Merchandising LLC with the Maryland Department of State Business Registration (MDSBR).
On January 11, 2021, ADAMS was recorded as the Registered Agent for McWells Auto Logistics, LLC with the MDSBR. Both ANNANG and ADAMS opened and managed several domestic bank accounts in order to receive and negotiate funds sent by Victims of these fraudulent romance schemes".
"When ANNANG and ADAMS received Victim funds, they would use their various bank accounts to accept bank wire or bank deposits, or deposit checks received via the mail, and then disperse the funds to other accounts or to locations outside of the United States, all at least in part to conceal the nature, source, and control of those assets".
According to the FBI report, one of the victims was scammed to pay $283,000 between 2018 to 2020. Another victim is said to have about $5,000,000 between 2015 and 2022 with hope that he was helping his online lover to collect a gold inheritance worth $10,000,000.
"Victim #1, age 67, resides in Sierra Vista, Arizona and fell victim to an inheritance scam in which he believed he was sending money for fees to release an inheritance belonging to his online girlfriend. Bank records show that between July 2018 and June 2020, Victim #1 sent more than $283,000 to various individuals via wire transfers and other means in an unsuccessful effort to claim the inheritance. Victim #1 sent some of his money to Gulit Bonx Enterprise, Inc., in Massachusetts. Examination of Guilt's bank records showed that Victim #2 also sent money to Gulit".
The FBI agent who filed the complaint on behalf of the United States, also indicated that "I then interviewed Victim #2 on June 25, 2021, and several times thereafter. Victim #2, age 68, lives in Flagstaff, Arizona. In 2015, Victim #2 was introduced to his friend's online girlfriend who called herself Stephanie Williams. Williams told Victim #2 her parents died in Ghana leaving a large inheritance of gold bars valued at over $10,000,000. Williams put Victim #2 in contact with people claiming to be attorneys and government representatives who said they would help Williams and Victim #2 obtain the inheritance for a fee. Williams and her associates directed Victim #2 to send money to different people so they could claim the inheritance. Williams promised to share the inheritance with Victim #2 if he made the payments. Between 2015 and 2022, Victim #2 sent over $5,000,000 to different people in an unsuccessful effort to collect the inheritance".
Read more from the court documents below which was first shared by a snapchat account with the handle @firekorwakyi.
Below are the titles of the documents surrounding the case:
ORDER pursuant to Fed R Crim P 5(f) and the Due Process Protections Act as to Whitney Adams. Signed by Magistrate Judge Matthew James Maddox on 4/13/2022. (cb5s, Deputy Clerk
ORDER OF TEMPORARY DETENTION as to Whitney Adams. Detention Hearing set for 4/15/2022 11:30 AM in Courtroom 7B, 101 West Lombard Street, Baltimore, Maryland 21201, before Magistrate Judge Matthew James Maddox.. Signed by Magistrate Judge Matthew James Maddox on 4/13/2022. (cb5s, Deputy Clerk)
CJA 23 Financial Affidavit by Whitney Adams (cb5s, Deputy Clerk)
Initial Appearance as to Whitney Adams (Defendant informed of Rights.) held on 4/13/2022 before Magistrate Judge Matthew James Maddox.(FTR Gold – Y. Kelly Courtroom 7B) (yks, Deputy Clerk)
Rule 5(c)(3) Documents Received by the District of Arizona as to Whitney Adams(cb5s, Deputy Clerk) ||Attachment Arrest Warrant


Source link
'I was dragged to Sunday school' – Don Little on why he quit church (WATCH)
Speaking in an interview sighted by pulse.com.gh, he said "I used to ask God so many questions back when my friends in school used to laugh at me. I would stand in front of the mirror and wonder what makes others laugh at me".
"I sometimes have elderly people laugh at me. I have had elderly people look down on me and make fun of me. It sometimes happens in church," he added.
Recounting one of his most embarrassing moments at church, he said "I remember going to church and sitting in the main auditorium, the usher came to grab me, gave me a toffee and dragged me to Sunday School (children's service)".
"It is not easy, this thing is serious. They claim I am little and because of my height, someone can drag me from adult service, take me to the children's service and give me a toffee," Don Little lamented.
According to the Kumawood actor, such experiences bruise his ego despite his hard work in making a name for himself in the movie industry. "When such things happen, I get heartbroken and walk out of the church".
"That stopped me from going to church…I wasn't in church for almost two years," he concluded. Hear more from him in the video below.


Source link
DIY Recipes: How to make Mango milk juice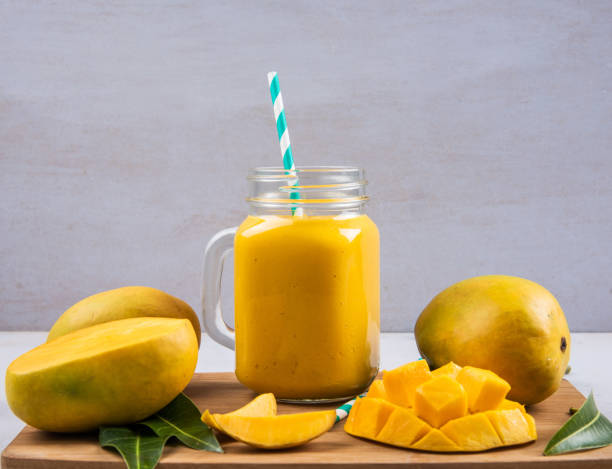 1 tablespoon half-and-half
1 tablespoon maple syrup (Optional)
Pour mango puree, milk, half-and-half, and maple syrup into a cup and stir well.


Source link
Women-owned businesses in Africa are faring better than expected with relatively high levels of resilience, according to a report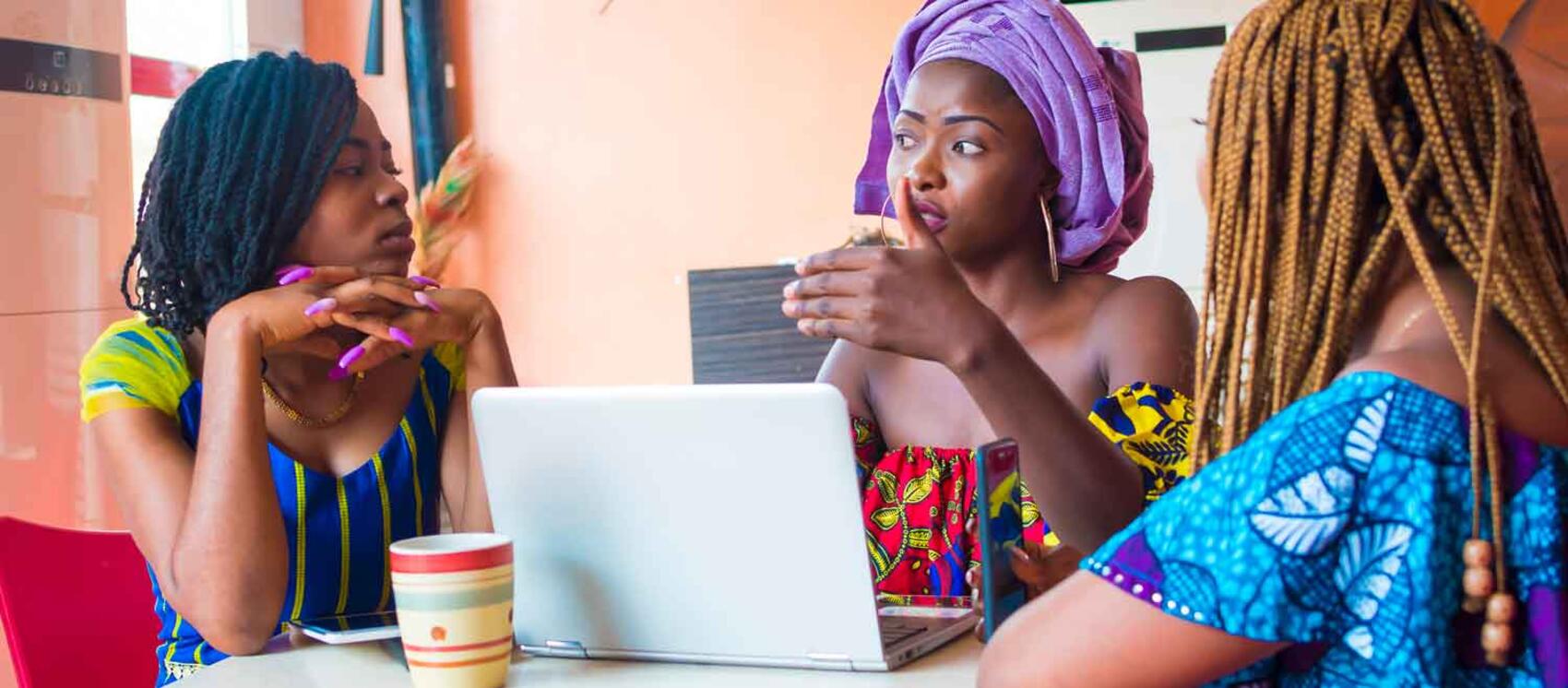 The Lionesses Business Confidence Report illuminates how COVID-19 is affecting Africa's leading women entrepreneurs and how their businesses are performing relative to their expectations.
According to the report, 59% of women entrepreneurs who participated in the survey indicated that the pandemic didn't impact their businesses. In contrast, the report noted that a small minority (5%) said they expect a recovery to pre-COVID-19 levels in 2023 or beyond.
Another fascinating insight from the report showed that women entrepreneurs overwhelmingly reported using retained earnings, personal capital, and funds from family and friends to finance their business operations to weather the impact of COVID-19. This implied that they financed their companies' activities through 2020 and into first-quarter 2021 largely by tapping internal sources of financing.
Commenting on the report, Dr. Beth Dunford, the Bank Vice President for Agriculture, Human and Social Development, said in the report's foreword, "The Lionesses Business Confidence Report comes at an opportune time. The report gives voice through data to the extraordinary African women entrepreneur role models who serve as an inspiration to other African women business builders as they respond to the ongoing challenges resulting from the Covid-19 pandemic."
"The Lionesses Business Confidence Report provides a unique view of the African economy from the perspective of these leading women entrepreneurs," said Lionesses of Africa Founder and CEO, Melanie Hawken. "The report illuminates how these women-led businesses performed through the height of the pandemic, their performance against expectations, and their current response to its ongoing impact. The report makes for insightful and encouraging reading," she added.
The report concluded that women entrepreneurs regard digital transformation to be essential to their company, with 91% reporting it as "important" or "very important." Based on the survey, two-thirds (68%) have confidence in their companies' current digital capabilities. However, the majority (88%) report plans to increase spending on digital technology.


Source link